`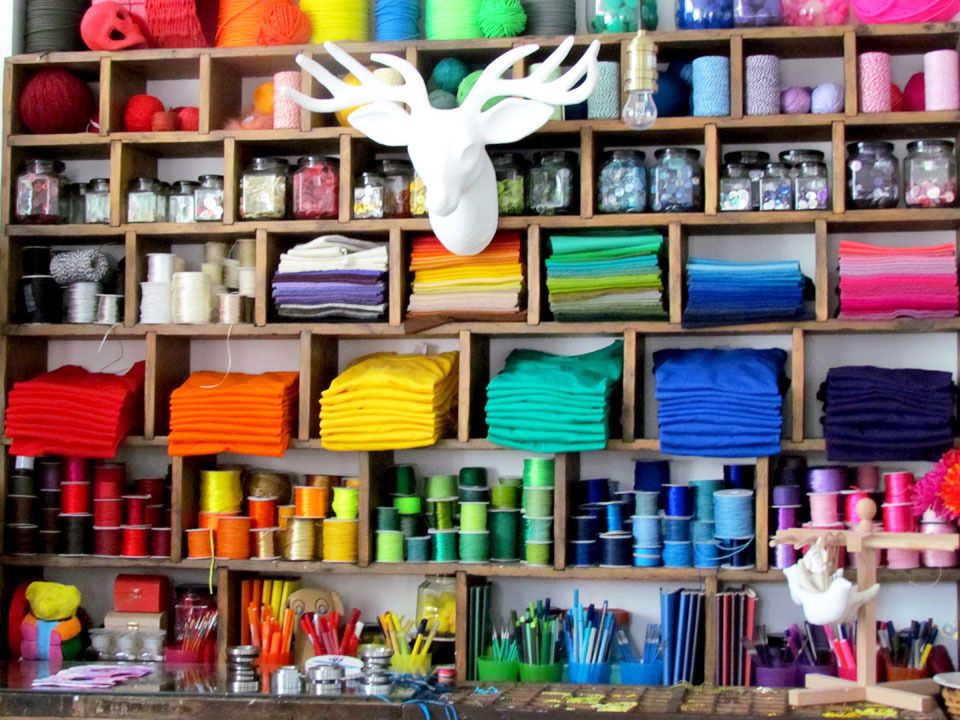 Stepping off the tube at Borough I wasn't prepared to find the most gorgeous crafting location set in this vibrant area of the City. Re-creation Artroom London is a crafter's paradise. A place for parents to bring their children, for friends to meet and do arty things and natter or just to come and enjoy whatever art or craft you desire. It is for everyone and you will be welcomed by the friendly gang who will help and advise and most of all put a big smile on your face.
I was meeting fellow bloggers for BlogCamp Create arranged by Tots100 and we were to spend the day trying a few craft activities - a choice between painting a mug, designing a tote bag or making an amazing on-trend bracelet. Huge pastries were piled up on the table and coffee and tea was brought out in vintage cups as we all got to know each other.
Re-creation London is literally full of whatever craft materials or tools your heart desires to try out. The arrangement of materials is an art in itself with items arranged in beautiful antique drawers and on shelves in a rainbow array.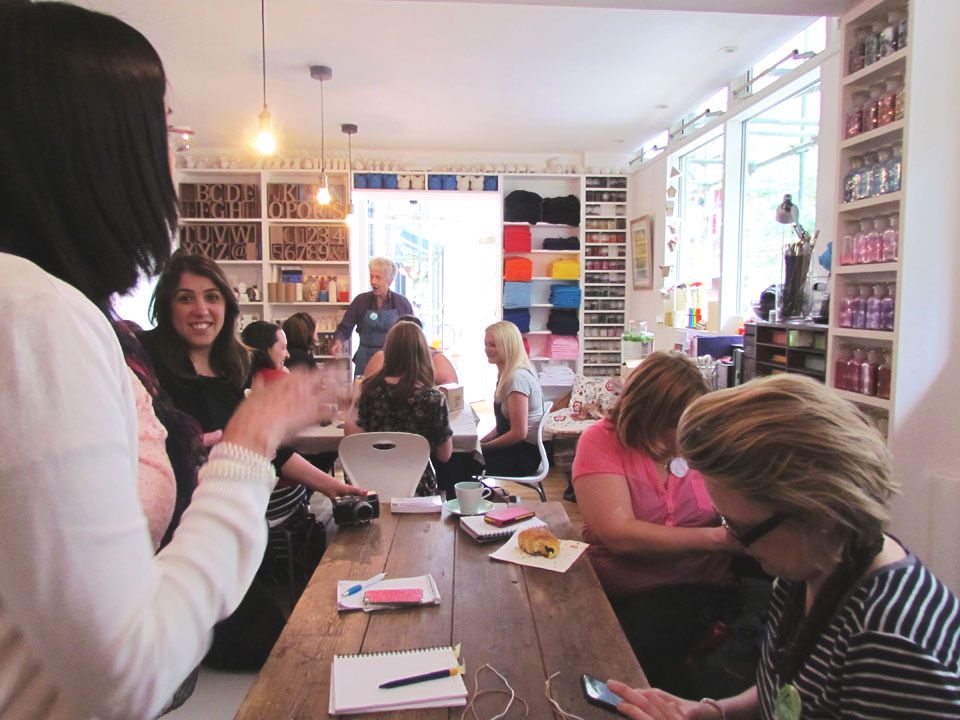 Felts, threads, paints, beads, glitter, craft papers, stamps...... Think of a craft and you can do it here; book binding, making jewellery, ceramics, printing, painting. Come here to try a new skill before investing in all the kit, see if you like it, be inspired and make new friends.
The facilities are absolutely spot on, clean, tidy and a huge crafting resource - there's even an extensive library of art and local inspiration. With a shiny new kiln in one room, this is place to come if you want to learn about ceramics.
I made a Kumihimo bracelet and after my initial anxiety around being able to follow how to braid, I was shown with such patience and then managed to get into a groove and move my way around the braiding disc. It was very addictive!
Whilst crafting lovely bloggers gave sessions on improving your blog's design (What Katy Said) and on Pinterest (Le Coin de Mel), learning new blog hints and tips and exchanging ideas, no matter where you are on your blogging journey.
Re-creation also host sessions for homeschoolers, a subject close to my heart. There is always so much going on and they are involved heavily with the local community. In fact I was fortunate enough to benefit from one of our hosts kindness and knowledge of Borough when I mentioned that I have a passion for history and gardening. Krissy was brilliant and showed me where the famous Borough Market was and two great gardens, one the Red Cross Gardens that I've blogged about already.
You cannot help but feel inspired in such a colourful environment and there are arty curiosities to look at everywhere. The gang at Re-creation are so encouraging and it's a perfect place to spend some time with your imagination.
It's the kind of place that I would feel comfortable just dropping in at, like a friend's house and I hope to see the people at Re-creation London very soon for crafting and great conversation.
Do you craft? I don't consider myself a crafter as I just don't have the time at home but that's why a place like this is so fantastic, you can reconnect with your arty side and come as a treat and some me time.
All the blogging group did some great designs on mugs and bags - I was really impressed and the bracelet makers like me were keen to do more and experiment with including beads too. The best day I'd had in ages.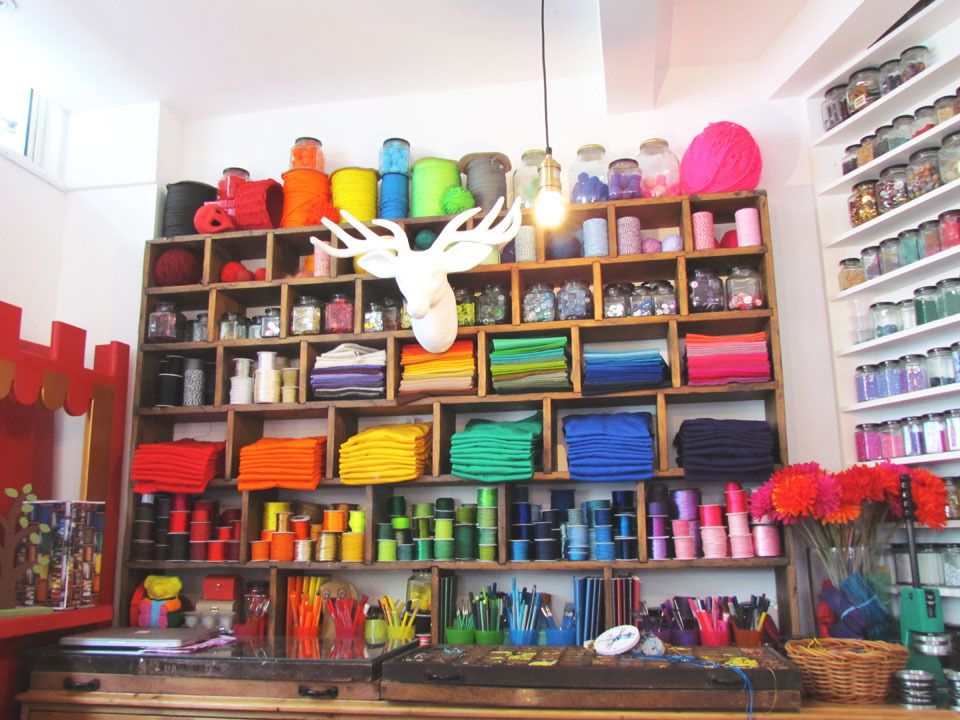 Re-creation Artrooms London are open Tuesday - Friday 1pm - 9pm and at the weekends from 10am - 6pm Email them at

info@artroom.london