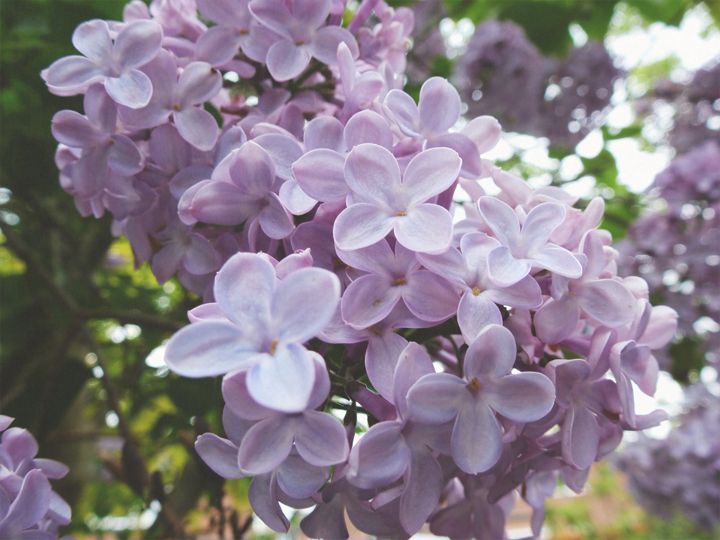 I cannot believe it is the end of May. There has been some lovely warm days and some horrid wet ones but the garden at my parent's house is looking lush. There are plenty of flowers out from Lilacs to the huge yellow Dreaming Spires roses that grow up the front of the house.
Their front garden is rather wild and woolly. It's pretty much left to its own devices and flowers have self seeded and bulbs multiplied over the years. It doesn't look messy at all and is low maintenance style. Many years ago it was a small lawn but Dad got tired of all the upkeep. Now it is filled with bluebells and will have delphiniums towering soon.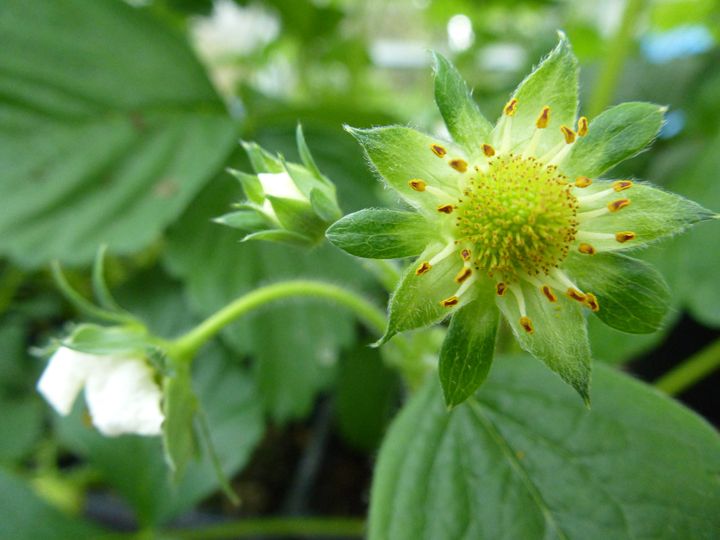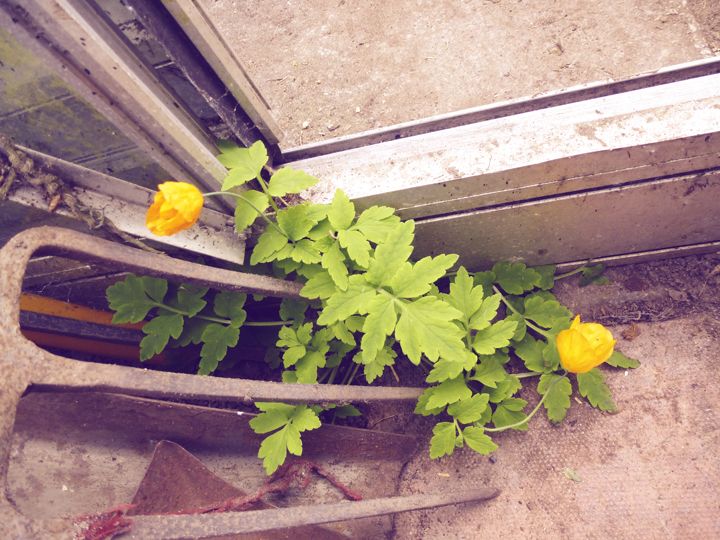 In the greenhouse the plants have all grown so much. There have been some casualities due to the cheeky woodmice and a few snails but all in all from peppers and tomatoes to strawberries, it is all taking form and he should have a good harvest come late summer.Such a lot of growth since April and so pleasing to see your hard work pay off.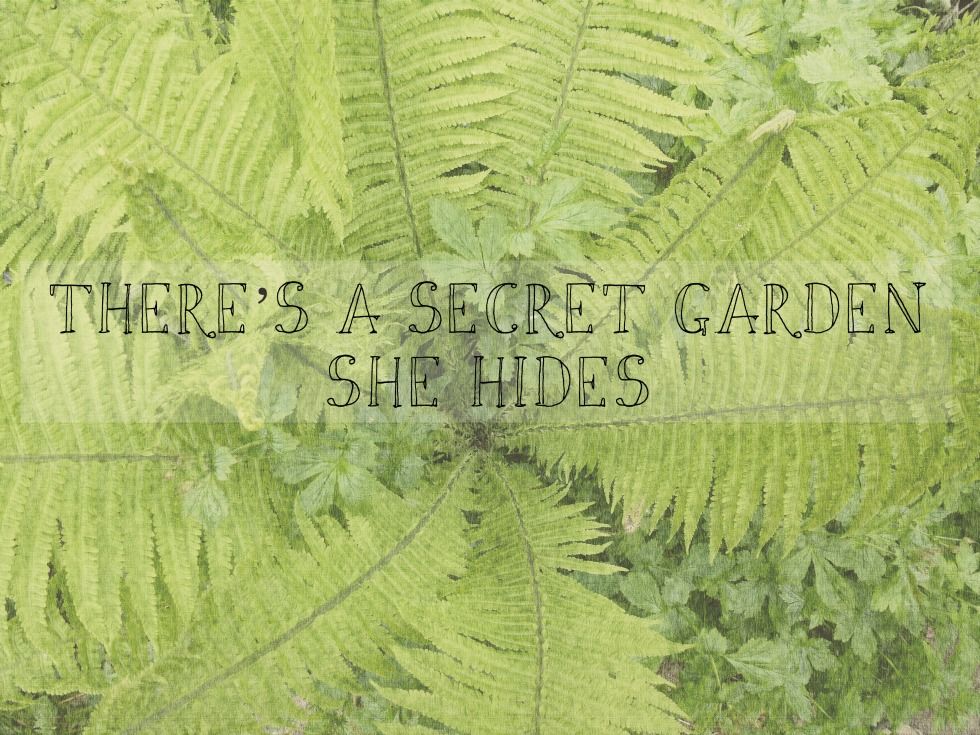 Whilst removing branches from an overgrown conifer, Dad found an old bird's nest. So perfect in construction and empty aside from some pink blossom petals. He has moved it further up the tree in the hope it will be used again next spring. I wonder who it belonged too? Maybe a blackbird? Soon Dad will have a brand new shed under here to replace the old one. I'm trying to convince him to paint it cream and make it look pretty.He's old school though - a shed is a shed, for storing tools. Not for bunting and prettiness. Pah!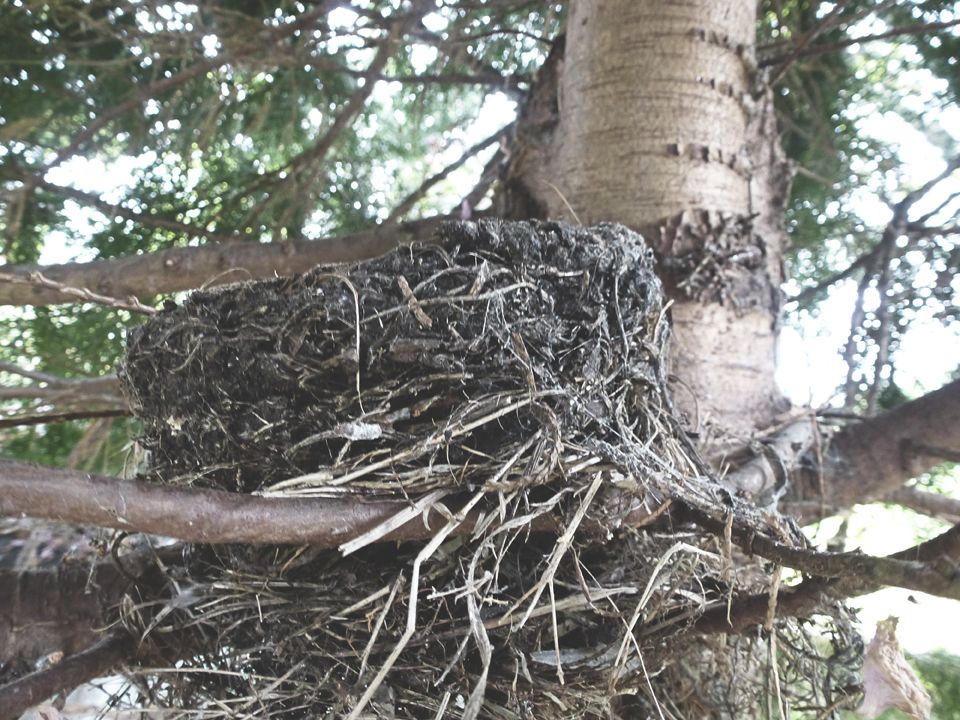 Hop over to Mammasaurus to see what everybody else has been doing in their gardens.