Looking at our back garden today I am contemplating a redesign, it's all become a bit wild and overgrown and requires some structure. With having a 5 year old and being so busy, all that I learnt at horticulture college has fallen by the wayside, the design rules and the planting schemes....at the moment, it's a jungle. It can be hard to know where to start but there are many places to seek guidance for landscaping your garden.
My first place to look will be the

garden shows

that seem to be every other week over the summer months. Latest design ideas can be found at RHS shows and last year we had a wonderful time at Tatton gathering information and photos of dream gardens. So many landscaping elements to consider, particularly for a family garden where functionality is important as well as providing a space for relaxation and for children to play. Consider what surfaces will work well - wood can get very slippy, stone can be expensive. Do you want the play area disguised by some vertical elements like trellis and climbing plants? How can you make the garden less overlooked by neighbours?
Another favourite way of gathering ideas is looking around other people's gardens for inspiration. The National Gardens Schemes open days are a great opportunity to mooch around the beloved spaces of local gardeners for a small entrance fee. Many a glorious afternoon can be spent looking at borders filled with attractive plants and browsing vegetable plots. You can see which hard/soft landscaping elements work well, what plants are growing with gusto in the local soil and ask questions about the gardener's design ideas.
Usually you can grab a piece of homemade cake and buy plants grown in the garden too, perfect!
Have a look through

magazines and publications

for the latest landscape architects ideas and put together a scrapbook or mood board of the features and ideas that capture your interest. It is well worth drawing a plan of your garden out to scale as this will help in working out measurements of landscaping and costs of materials.
Equally a trip to the library will find all kinds of

garden design books

to help you redesign your own haven or even if it's simply updating an existing border. This is a great activity for over the winter months, poring over books by the fireplace, ready to implement in the spring.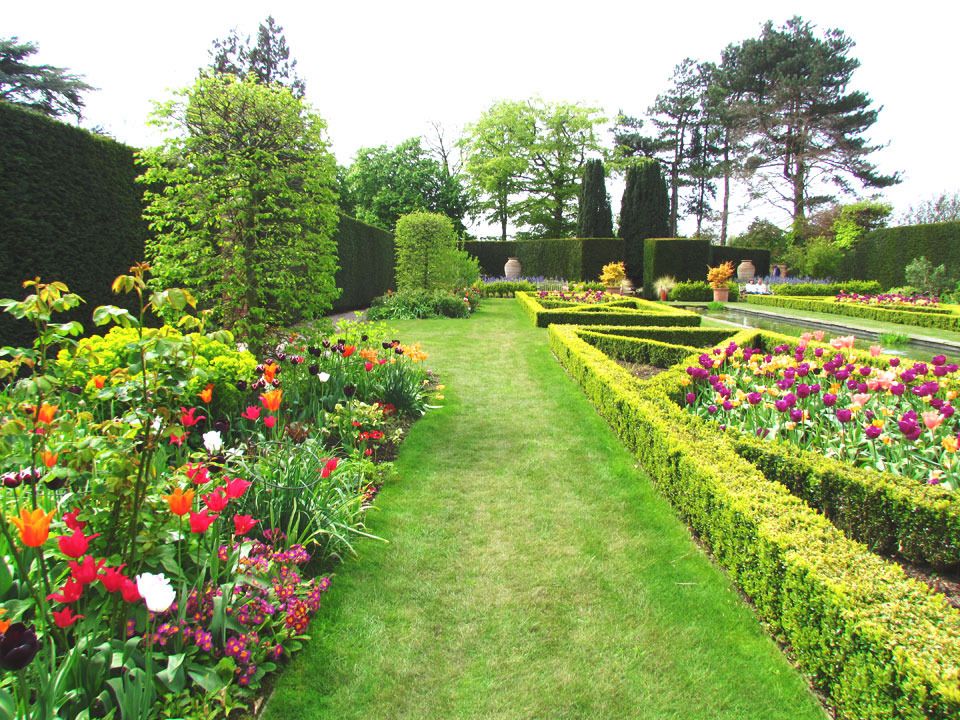 Think about the

hard landscaping

materials that will define the space and the colours and textures that will complement the style of your home. There are many types of stone slabs available so you can easily find a shade that will work well with the house. I really want a brick pathway through my garden, using reclaimed bricks from a Victorian wall that once stood at the front of my house. The brick blends really well and combined with original Cheshire path stones will provide a structure in keeping with the Victorian era. A meandering path take you on a journey, doesn't expose all the garden at once and provide the viewer with surprises such as an interesting water feature or ornament.
Soften hard landscaping with a variety of shrubs, perennials and grasses. Conceal boundaries with cleverly planted foliage and evergreens will help keep the garden secluded all year round. Within herbaceous borders plant ground cover at the front and work back with taller flowers, like delpiniums or foxglovesfor instance, that provide vertical structure, these will require plant supports in the summer. Of course, my preferred style is a cottage garden but I do love very formal low maintenance gardens too with strong lines of symmetry, trimmed box hedges and topiary.
What style garden do you prefer? Have you ever designed a garden from scratch?
Follow Happy Homebird's board Garden on Pinterest.
*Featured post*