Unexpected finds on days out discovering new places. A trip to Lichfield, famous for its three spired cathedral knows as the 'Ladies of the Vale' but across the Cathedral Close is a house. A grand Georgian house that was once home to Charles Darwin's grandfather

Erasmus Darwin

.
The Erasmus Darwin House & Garden Museum, Lichfield
Erasmus was a botanist, a poet an inventor and a physician in the 18th century. He was part of a group called the Lunar Society as they met by full moon to make the journeys home safer. A dinner club of prominent men such as Josiah Wedgwood (English Potter), Joseph Priestly (discovered oxygen) and James Watt (Scottish inventor and engineer - of course the unit of power, the watt was named after him) So Erasmus was a man of great company and of intellect. Now that would be a group to listen to if you could go back in time!
Erasmus liked to invent - a mechanical flying bird powered by compressed gas, a talking machine and a carriage steering system to name a few. He studied plants and wrote of biological principles and indeed wrote of evolution but his ideas were dismissed. So you can see where his grandson Charles Darwin had his inspiration from!
The museum itself is entered through a small but pleasant herb garden and there are discovery worksheets for the children. The museum is free and a nice little way to spend some time learning about a great many subjects - inventions, Georgian life and biology.
There's a dress up area that kept us amused trying all the Georgian hats on and a ghostly Erasmus Darwin looking through the window.
A room filled with natural history is on the ground floor; microsopes to look at small plants and creatures (what's left of them!), activities on fossils (Erasmus was a keen digger), artefacts, rocks and minerals and shells. Erasmus had a coat of arms that was three shells with the motto

E conchis omnia - Everything from shells

, a clear indication of his evolutionary beliefs.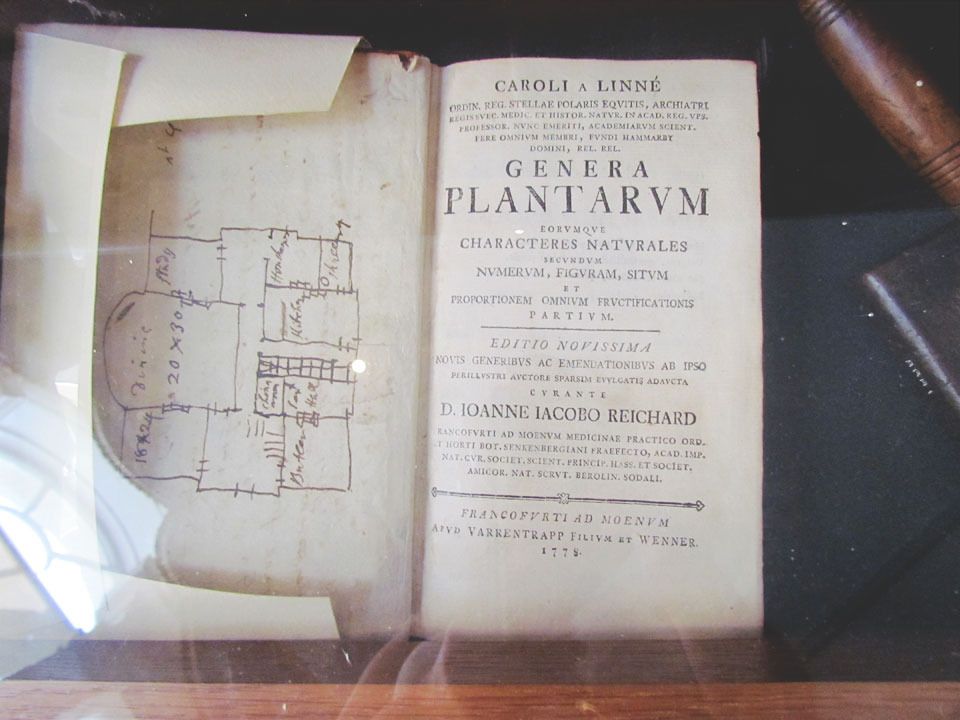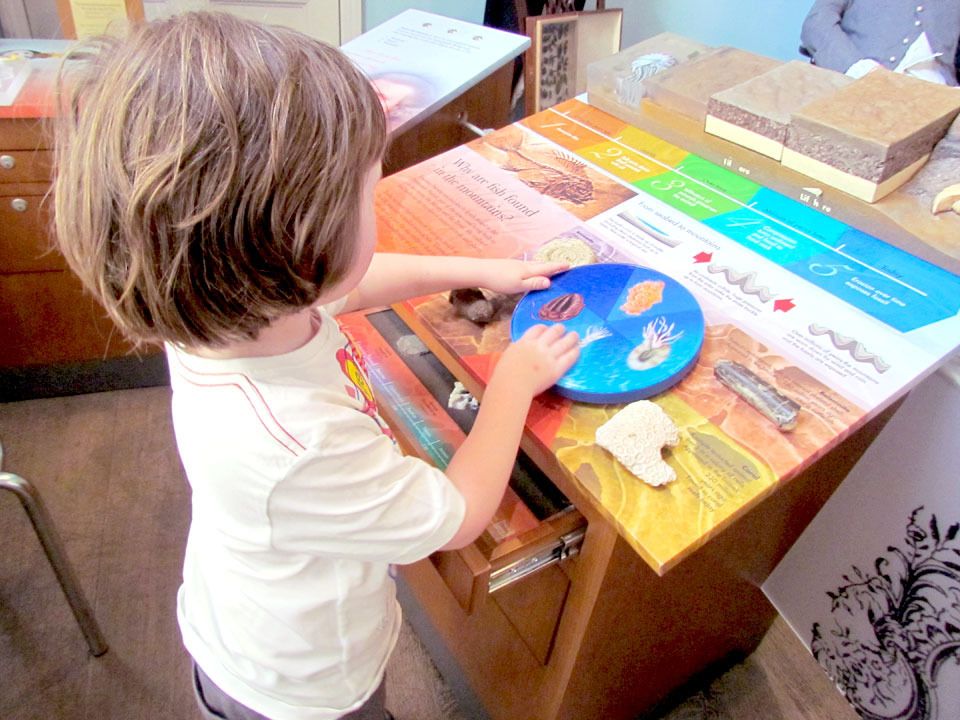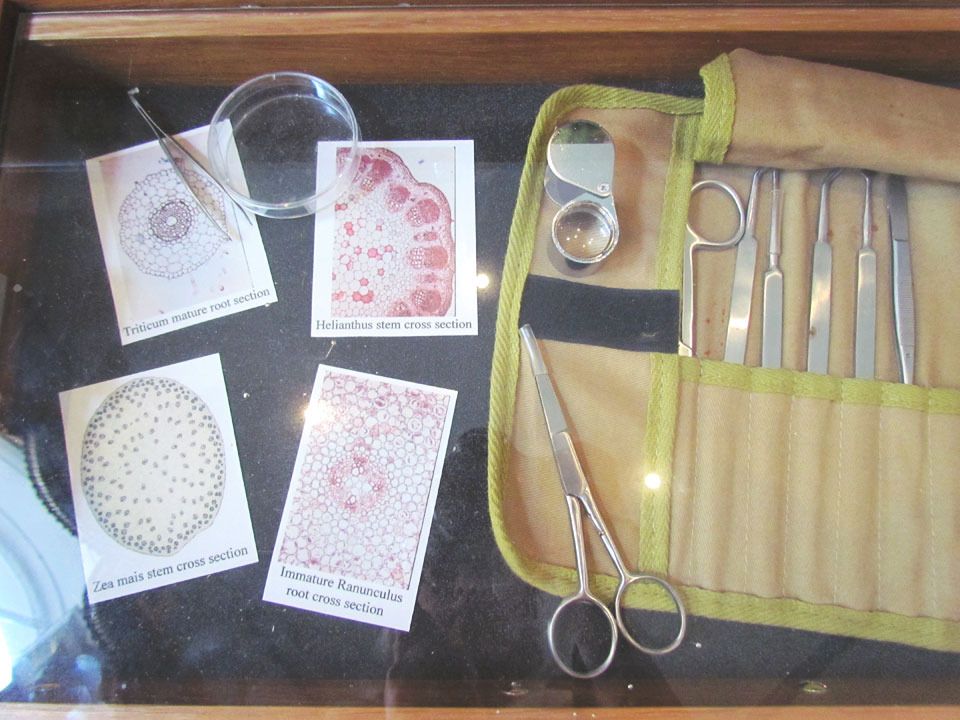 Erasmus also wrote a great deal of poetry, thousands of lines of rhyming couplets bringing science and verse together.

From giant Oaks, that wave their branches dark,
To the dwarf Moss, that clings upon their bark,
What Beaux and Beauties crowd the gaudy groves,
And woo and win their vegetable Loves.
How Snowdrops cold, and blue-eyed Harebels blend
Their tender tears, as o'er the stream they bend;
The lovesick Violet, and the Primrose pale
Bow their sweet heads, and whisper to the gale;
Ran by volunteers this a perfect example of how to engage children in museums, interesting, hands on, interactive and with approachable friendly staff. Well worth a visit and tying in with other local places of interest.
Things to do in Lichfield:
Erasmus Darwin House
Lichfield Cathedral
Samuel Johnson birthplace museum
Beacon Park - 70 acres to explore, crazy golf, cafe, play area, pedalos on the lake
The old guildhall prison cells
Minster Pool and walk