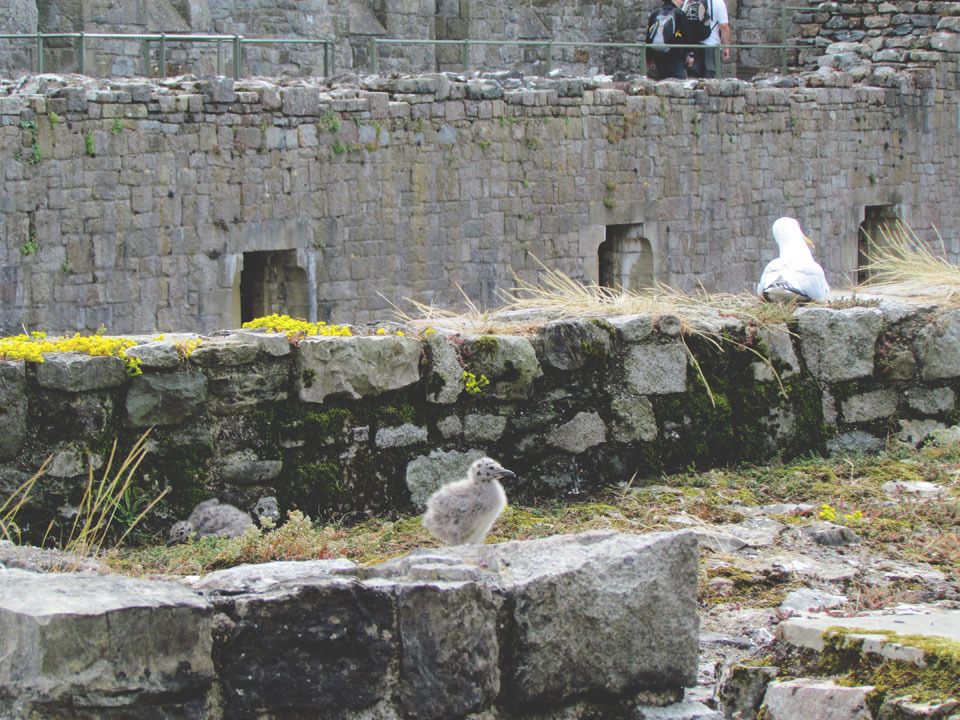 A little surprise at the top of Caernarfon Castle, fuzzy little Herring Gull chicks. More birds at castles for us! Very camouflaged with the stone walls, the moss and the lichen.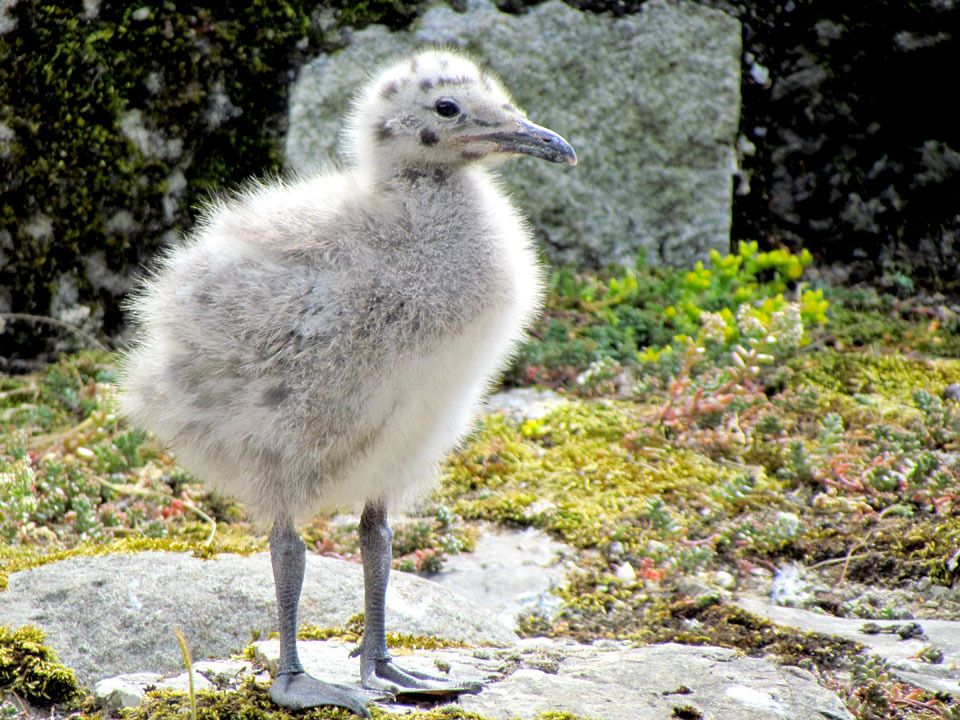 Just the two of them all downy speckled and grey gangly legged. Enjoying the views across the River Seiont whilst mum has a rest with a beady eye still on passing tourists.
Each chick had a little venture out across the battlements, a stretch and a flop down again. Then back for a snuggle. Future ice cream thieves and seaside bullies in the making.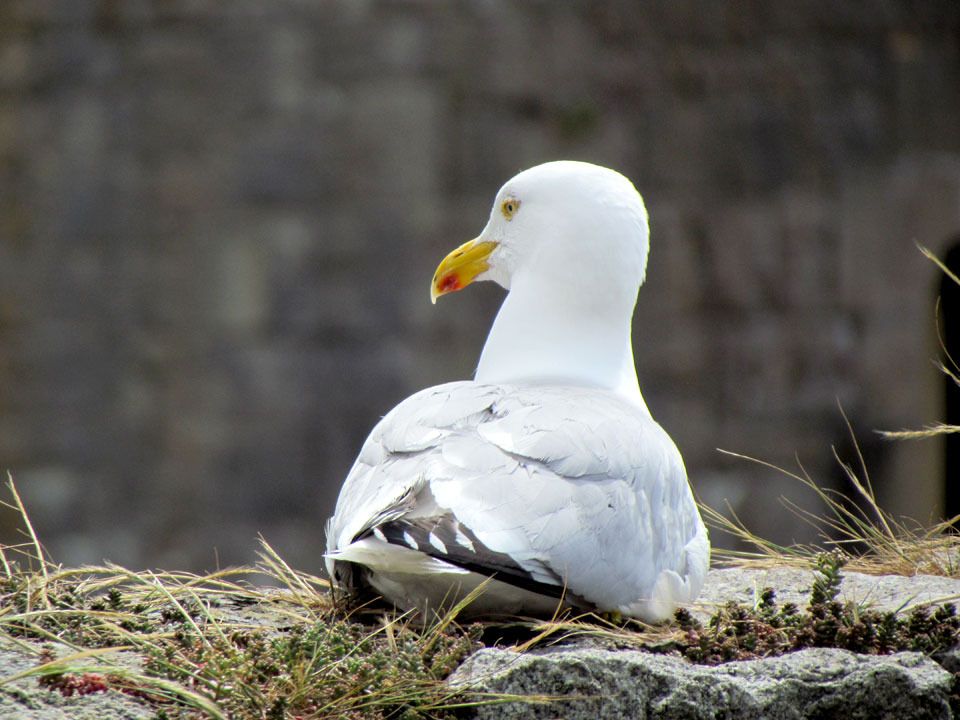 But for now it is the sights and the sounds of castle life for the two chicks. Two little princes up in the tower :)