I am joining in with a new linky which is so relevant to us as a family - Small Steps Amazing Achievements at the Ethan's Escapades blog. As you may know Little Bird has autism (not officially diagnosed as yet)and sometimes it can be so hard when you see what other children of the same age can do. That's why it is so incredibly special when Little Bird makes steps forward achieving what may seem like small tasks but to us they are HUGE!
Recently......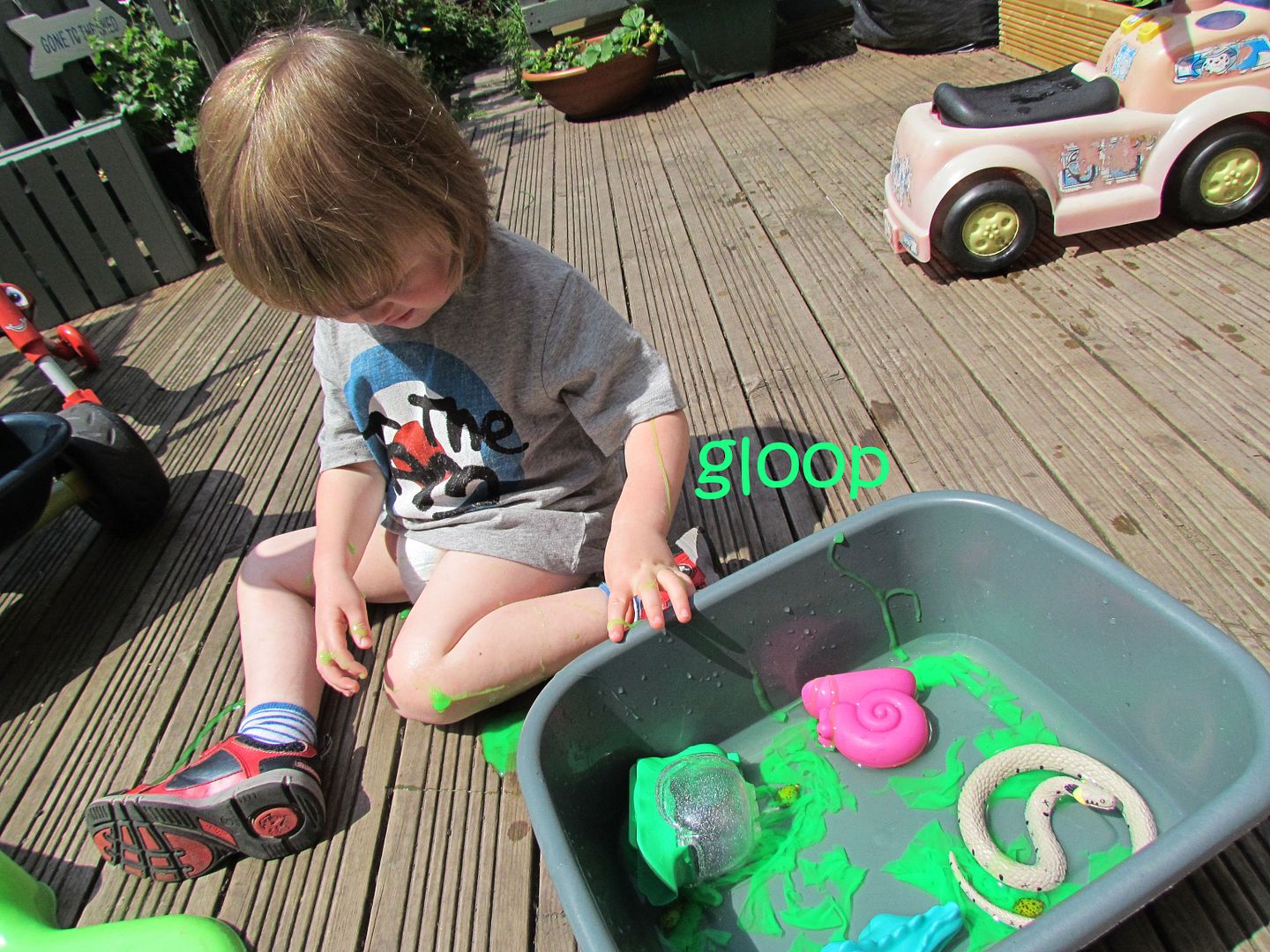 LB's attention span has massively increased and his interest in playing with different items. I bought some green slime from a pound shop and we made a gloopy pond. Now usually he will not touch anything too sticky but he sat for such a long time playing with it and laughing a lot!
It was lovely to see him so engrossed in sliding the gloop between his fingers and splashing the toy animals in it. He also copies me much more now so when I tilted the bowl to slosh the water around, he then copied. This is MASSIVE to us that he will imitate so much more. I'm trying to teach him more play skills to improve on this further.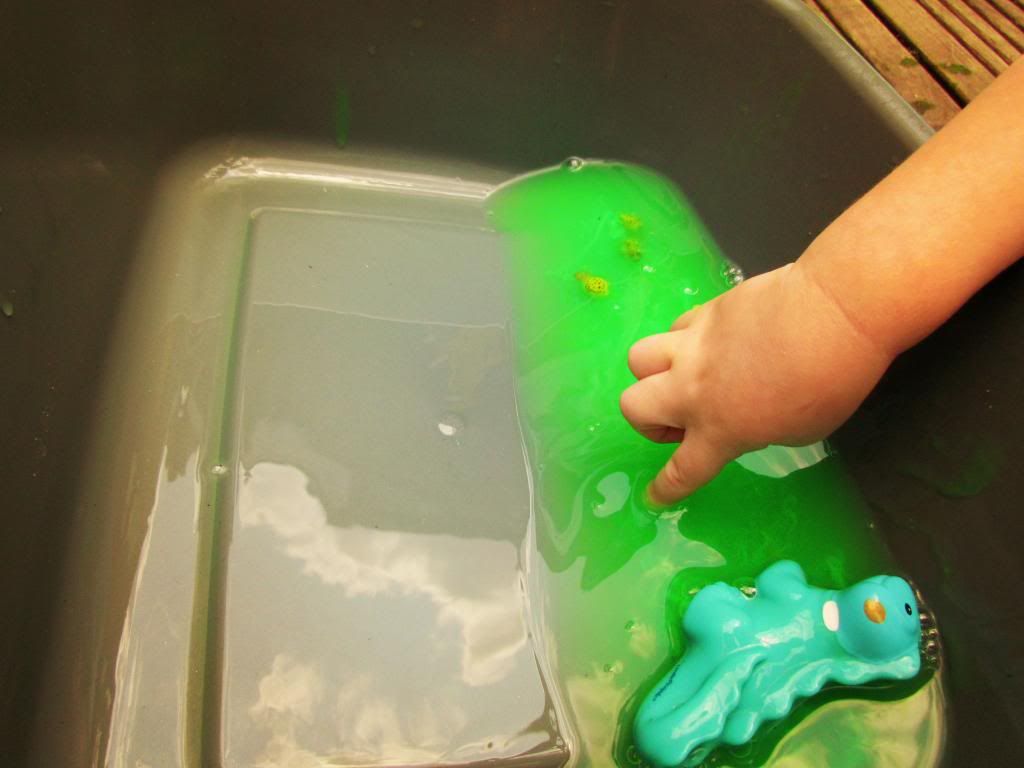 LB has also taken to sitting in his Cozy Coupe car and moving around the lawn in it. Another huge achievement as this did not really interest him before. Nor did he move about in it and sit holding the steering wheel, moving it from side to side. Big steps in his play skills.
Last week we started with an independent speech and language therapist (SALT) as we were not happy with him not having ANY speech therapy from the NHS at all since we entered the system when LB was 15 months old. He will have one going into school but we do not know how often etc. Plus they are overstretched and we simply couldn't rely on the system any longer. Then the feedback from his recent child development assessment said he showed no sign of being able to do PECS (picture exchange system). Humph to that as at home he points to pictures of what he wants for snack etc.... We had faith, we knew he'd do it given the right help. Within 1 week of seeing our new SALT, he is exchanging a card for the item he wants. Hooray!!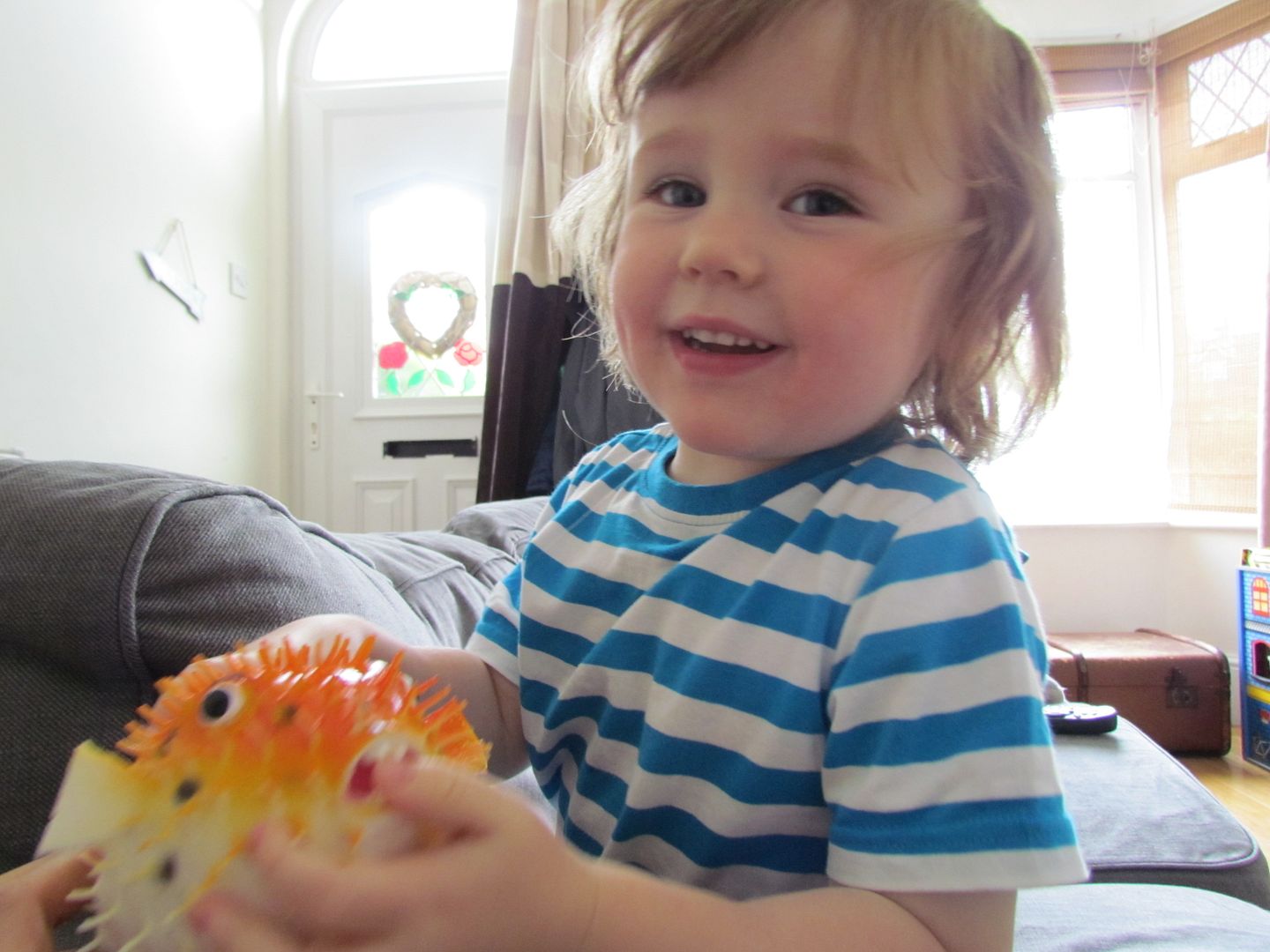 Finally, well this a biggy. A big fish shaped biggy. We bought him a puffer fish toy as he loves all animals and playing with them. Suddenly he said 'ish'. Then again and again. Got up the next morning and saw the toy - 'ish' Then saw a decorative fish in our garden....'ish'. On the phone to Nana....'ish'. So happy. It's he first proper word.
We've had some great eye contact when a neighbour asked how he was. Eating apples, ice cream and cheese (never would touch them before).Having a go at painting. Sitting at the table for longer. It's been a fantastic fortnight for Little Bird.