On my latest trip to London on a muggy day I was pleased to be shown a welcome breath of fresh air in Southwark to spend a little time. The Red Cross Garden is nestled down a quiet back street and is a glorious spot to find a bench and soak up the atmosphere.
Pink roses peek through the railings and so you enter into a magical planting mix of summer cottage garden style of Bear's Breeches whose spires of blooms perhaps echo the The Shard which is on the immediate skyline.
The garden features natural planting around a wildlife pond with a little bridge over it and a bubbling fountain. Lily pads blot the sunny reflection and grasses add movement to the edges. Such a peaceful spot.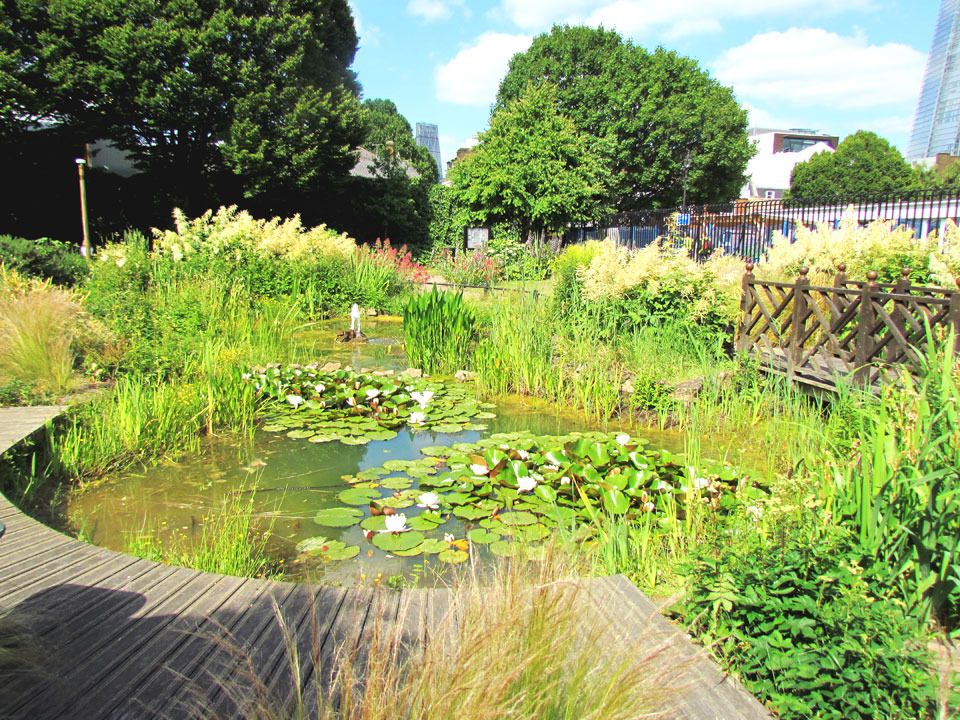 The path snakes its way through generous herbaceous planting with tansy, red valerian and Californian poppies, whilst rose scent perfumes and leads my nose into them, being careful not to share my sniff with one of the many bees buzzing around.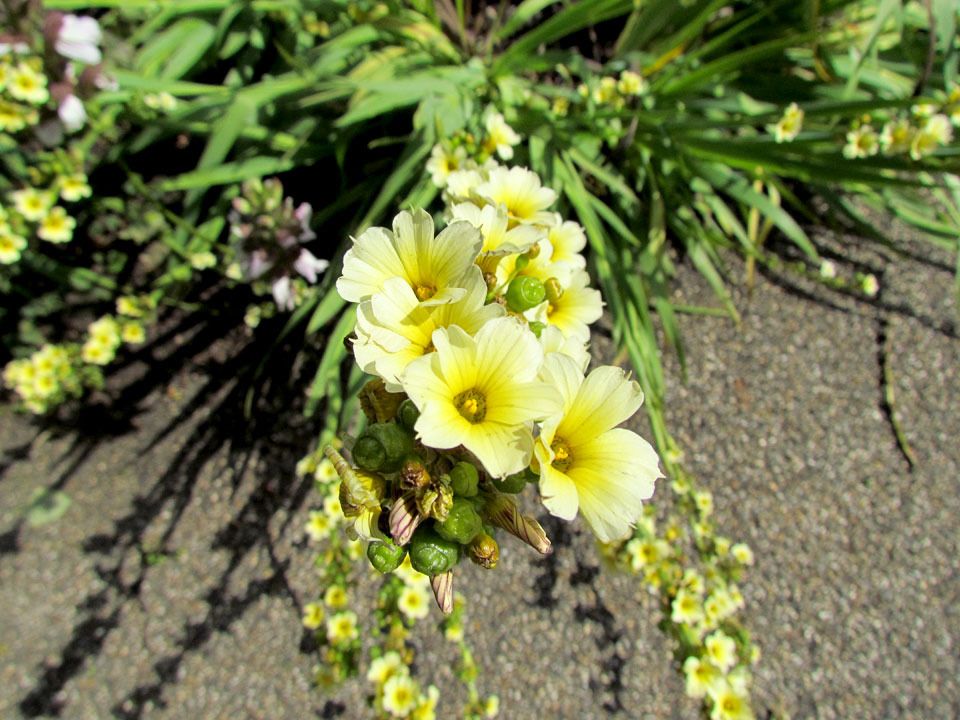 The garden is lined by a row of the most picture perfect, red doored cottages with geranium filled window boxes, bursting to tell their story to passers by like me.
Garden and cottage were built in the late 19th century for the working poor of Southwark by the social reformer Octavia Hill providing improved housing and an outside space for health and well-being. Octavia was a hugely influential lady and went on to be one of the co-founders of the Naional Trust.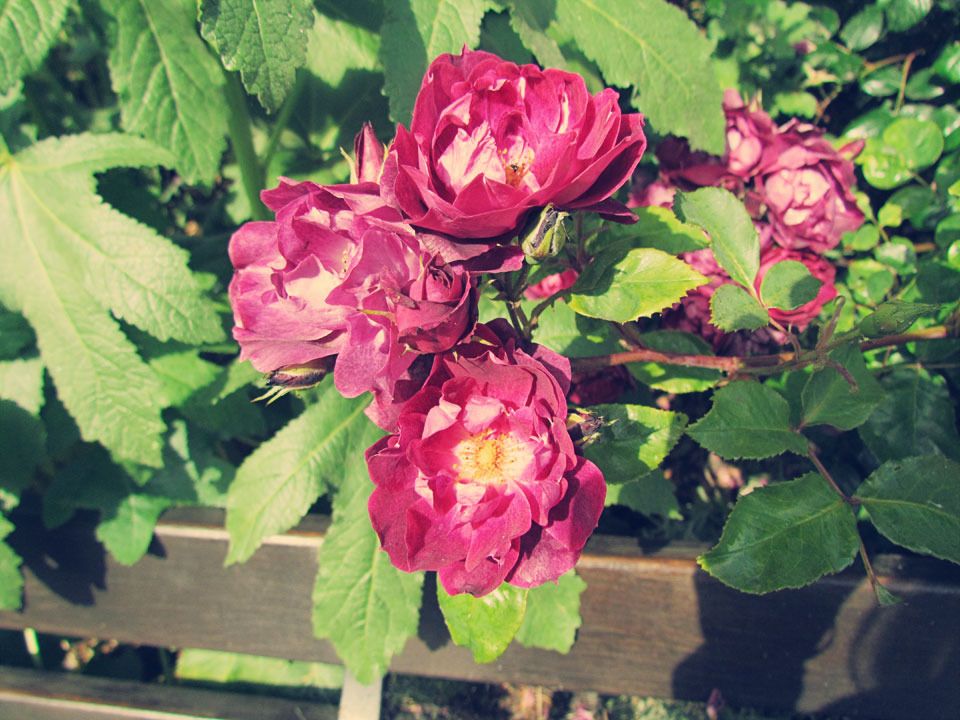 The garden was restored in 2006 and is a community garden where local residents can gather for events from poetry readings, live music and garden parties. Volunteers can use the space to reconnect with nature in the city and as was evident on this fine afternoon, a wonderful space for children to play.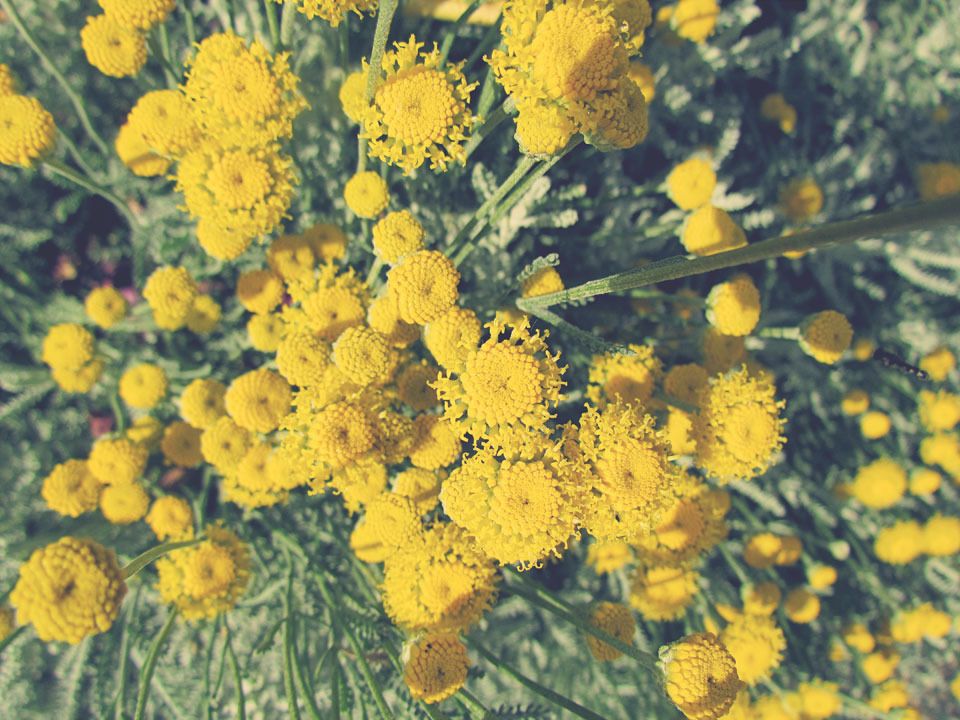 As I walked around taking the summer's feeling in, children were playing hide and seek beneath towering Hollyhocks, still waiting to flower and babies in prams were enjoying afternoon naps whilst tired parents took in a moments peace with a book or a natter.
How important such green spaces are and how precious to city dwellers and tired tourists like myself to have areas like the Red Cross Gardens to breathe and to step back from the fast paced London life. The borders were so well cared for that they must have some extremely industrious volunteers and they've done a fantastic job of the planting scheme.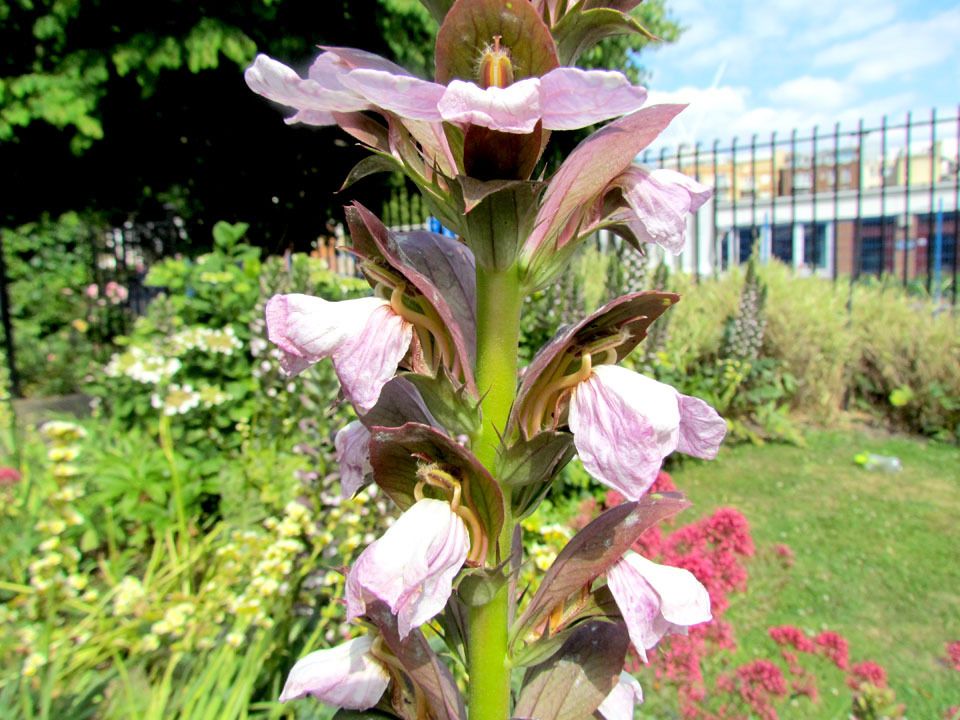 The garden is part of the Bankside Open Spaces Trust who look after several gardens in the area under the scheme from ones that grow vegetables to spaces for sport and games. I am going to try and visit the rest of the gardens on some of my further trips to the Capital.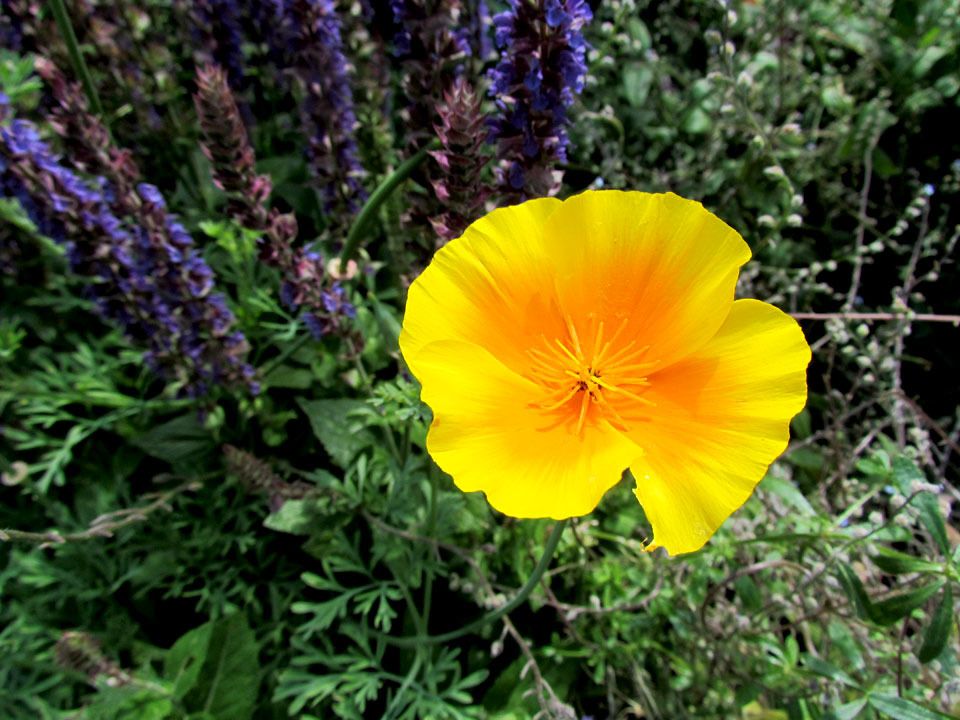 A quick look at the Red Cross notice board finds all manner of opportunities to volunteer, learn and be part of the community. Workshops, skill shares and an apprenticeship in horticulture to name a few.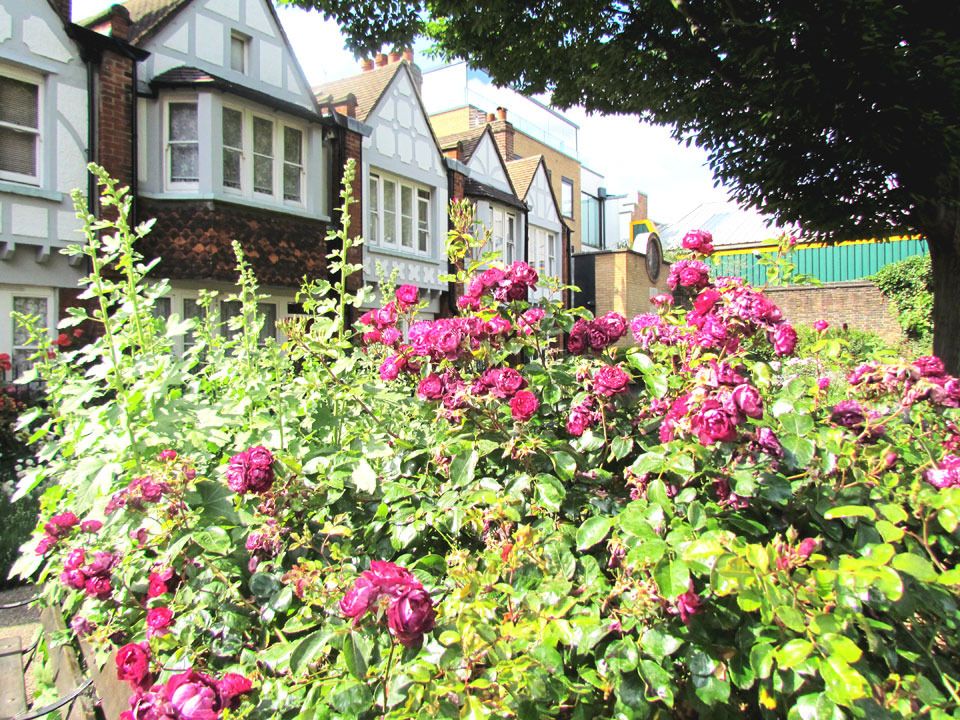 I wish I could have stayed longer but on a day's sight seeing in London, I was trying to cram in as much as possible. I left filled with inspiration and the desire to learn more about the community gardens in London and the people who use them. With the noise of the hustle and bustle in the distance, there was time for another garden before reaching London Bridge......
"Pure earth, clean air, blue sky" Octavia Hill
On to the Cross Bones garden which deserves a post of its own.....................