On the coast in Ceredigion near Penbryn Beach is a little white parish church on a hill whose history spans back to the 12th century. Perhaps one of the oldest churches in Wales, Saint Michaels, with ancient roots hinted at by its curvilinear churchyard - Celtic perhaps, circular so the devil had no corners to hide in.
Through rusting iron gates and up the path to the white washed church with two small bells (a double bellcote) and views over the bucolic Hoffnant Valley. Now the church is Grade 1 listed due to its Medieval roof and has had some restorations over the years - a 14th century chancel and a 17th century porch. Built out of rubblestone, the walls are 4ft thick and are covered in a lime wash to protect against the sea and coastal weather.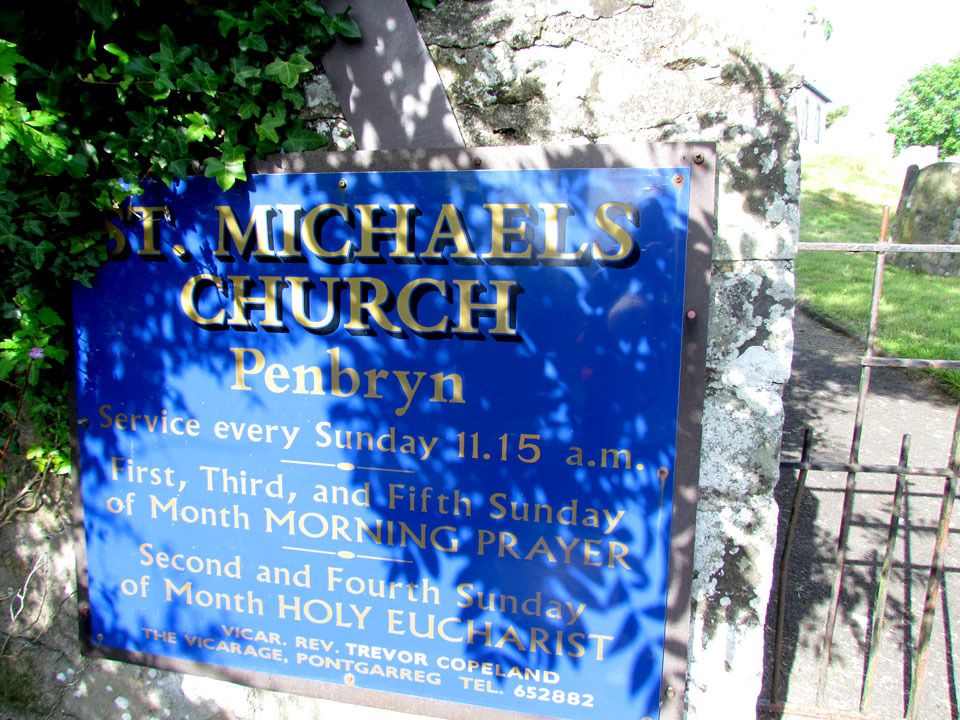 Inside the floor is slate and the chancel is just off centre and not in line with the nave (the central part of the church with the pews) a 'weeping' chancel, said to be like Christ's head tilted to one side on the cross.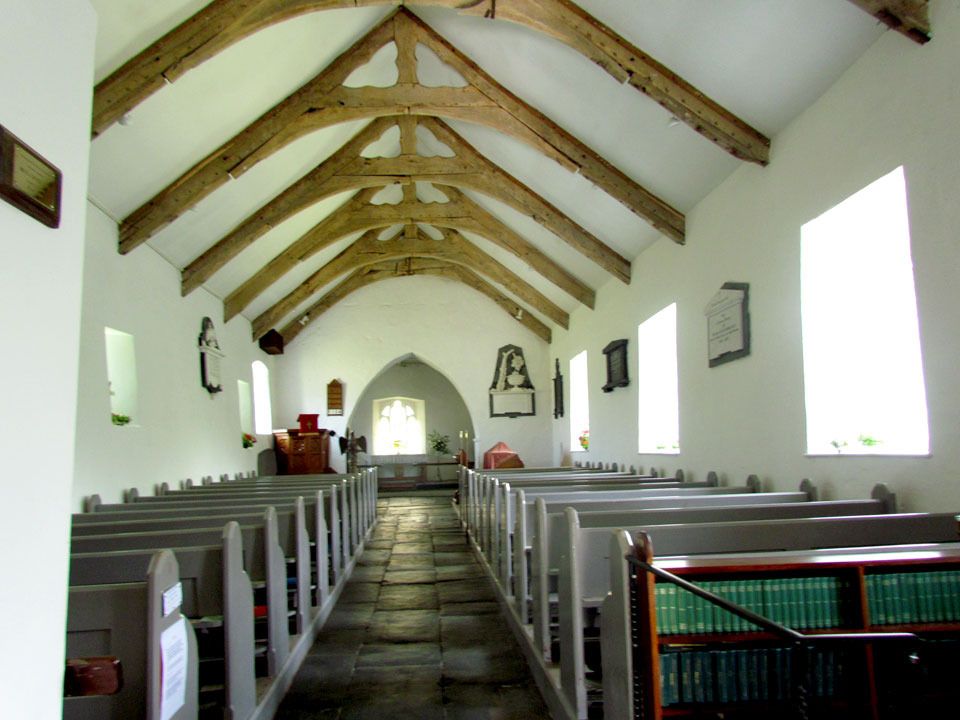 An oak eagle lectern, memorial tablets on the wall through to the chancel where there is a leper's squint, a small window where the lepers could watch the communion without mixing with the rest of the congregation.
Gravestones with the white lichen Ochrolechia parella growing on them fill the churchyard. Some unique gravestones too from the late 18th/early 19th century with Pwntan sandstone arched frames, huge structures with slate plaques.
Every church I visit tells a different story, little pieces of history to look around for free and maybe pick up a useful guide for a couple of pounds. I'm not a religious person but they make me feel a little spiritual. I wonder who has been there in times of need and the communities of the past that they offered comfort too.