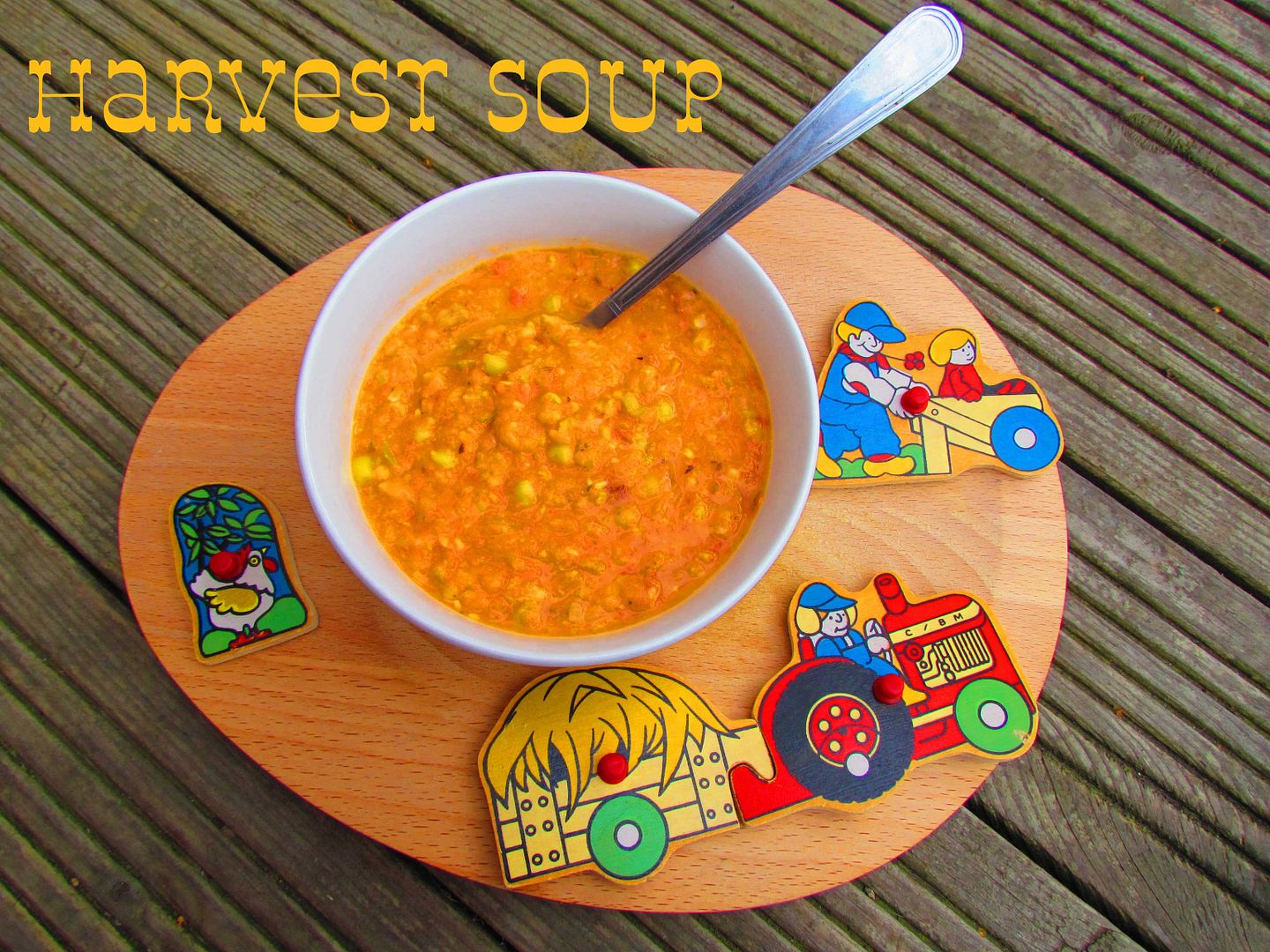 Budget recipes for us at the moment as we are getting some bits and bobs done around the house, plus one of our cars' engines blew up last week. Not good! A quick look in the fridge and there's some corn on the cob from grandad's allotment and courgettes and tomatoes from ours.
Here is our harvest soup: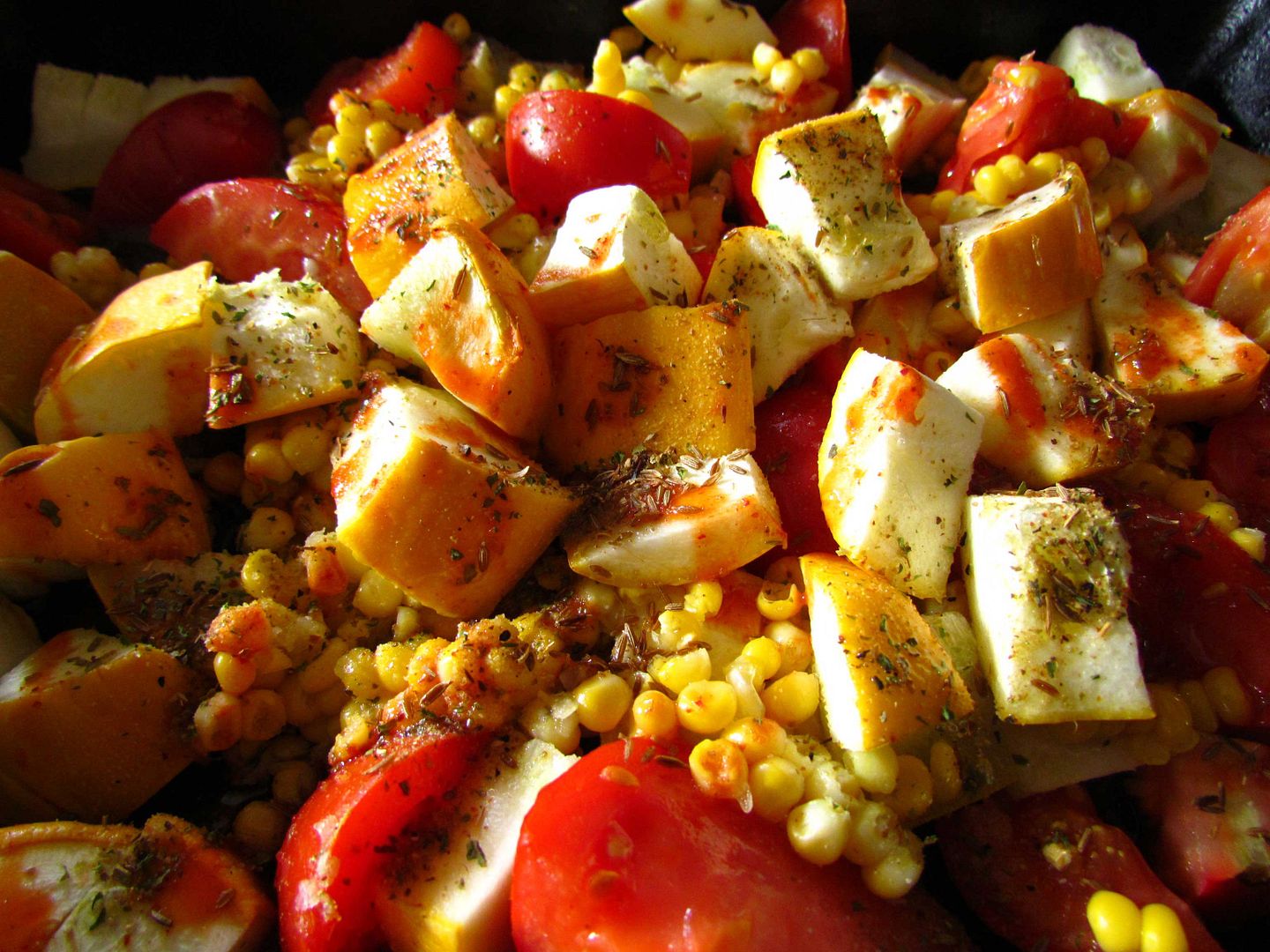 Rough chop courgette, tomatoes and add sweetcorn into a roasting tin.
Drizzle olive oil and add any seasoning. I added some chipotle sauce, herb mix, extra chilli and some garlic.
Roast in the oven until looking lovely and caramelised.
Add to a pan,
Blitz with a blender.
Dilute with some water, bring to the boil.
Swirl in some cream.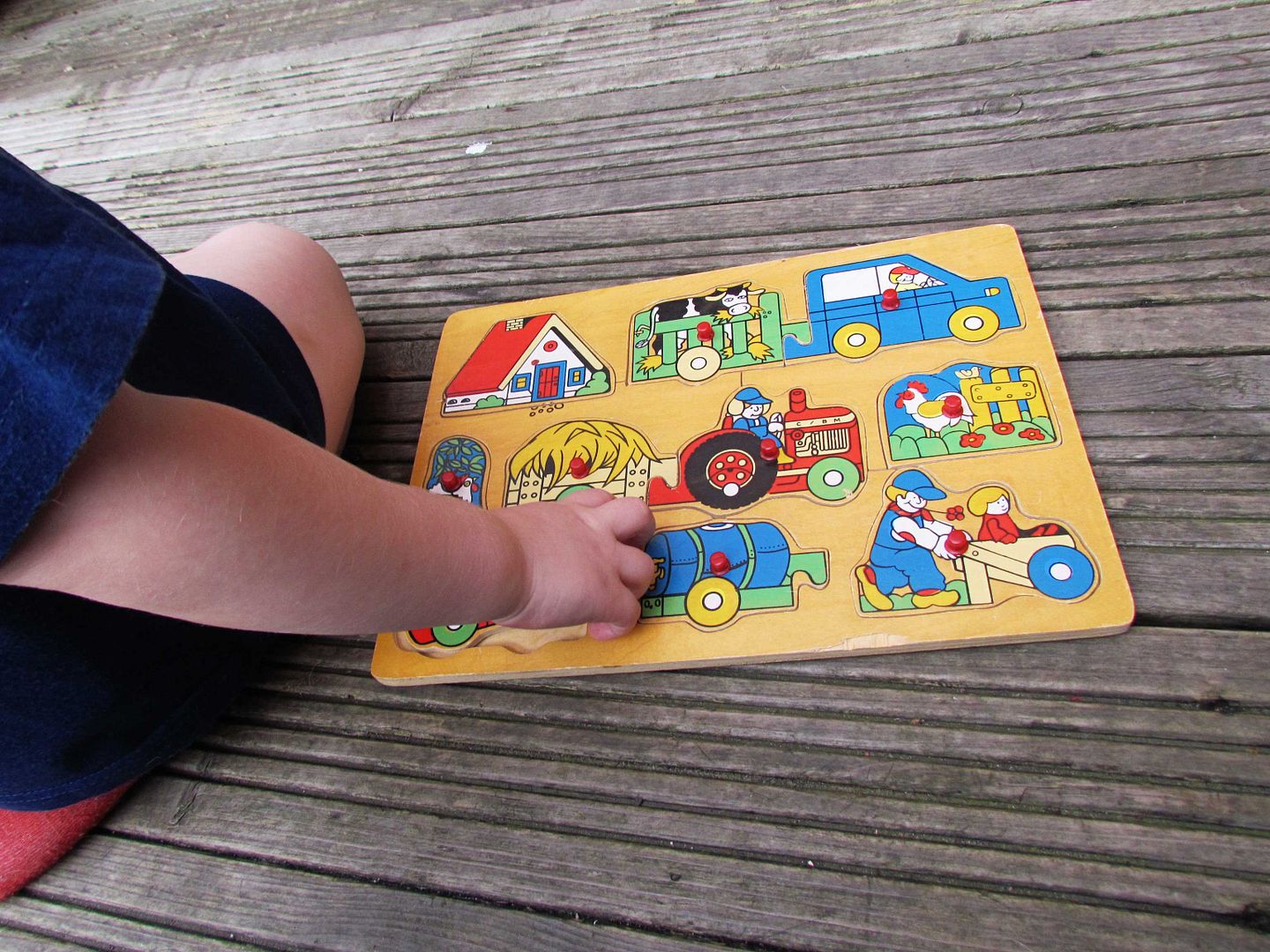 Find a lovely harvest wooden peg puzzle and talk of tractors and combine harvesters.
Autumn eating and playing.