I love France but haven't been for so long. Part of the master life plan is to move down south so we can get to France a lot easier and start exploring the country. Until then, a little bit of France can come to us.
French vegetables, bundles of carrots, onions (of course), chicory, radish and green beans. Tomatoes, red and yellow, cherry and thick fleshed beefsteak varieties. Salads drizzled with vinaigrette. Add some bread and a nice bit of cheese and I think we will have a tasty French tea.
The
Citroën
2CV, affectionately called the Dolly car. Do you love them or hate them? I've heard them referred to as tin snails or upturned prams. I like them, they are quirky and restored to the high standard of the ones we saw at the French festival they are a beauty. A perfect pottering car for going to and fro my allotment in.....I wish!
Famously heralded as being able to be driven across a ploughed field without breaking the eggs it was carrying.
Maybe some French artwork for the home or a few postcards to stick up with washi tape.
A glorious Citroën H Van, produced after World War II as a popular delivery van, fire trucks and ambulances to name a few. Known affectionately as the Nez de Cochon, pig's nose. And these days, restored and converted into coffee sellers, street food vendor wagons and pop up cafes.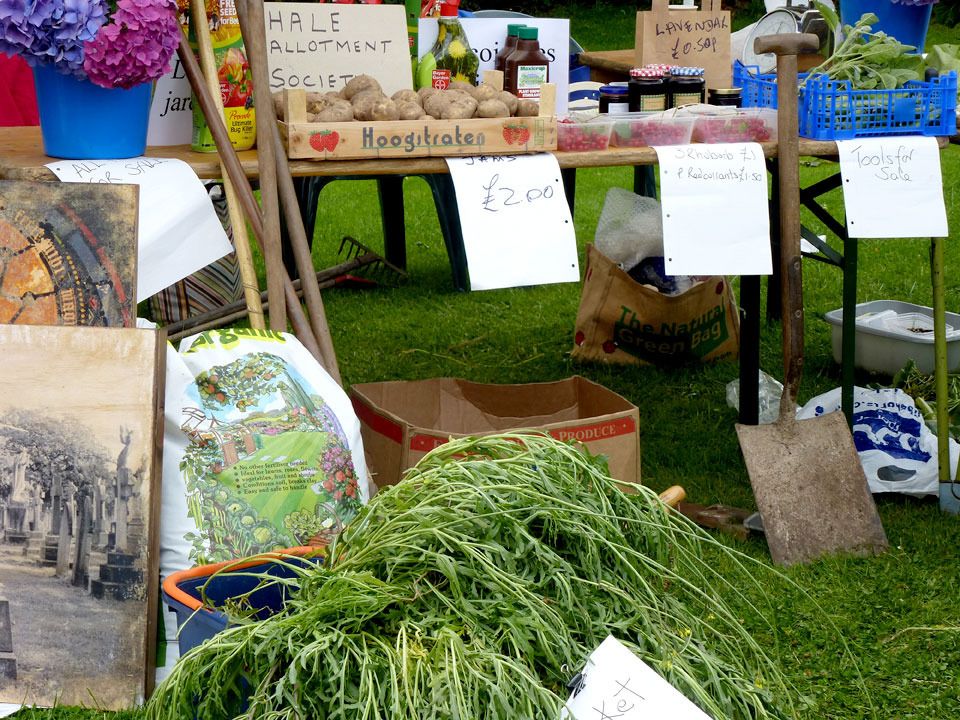 A lovely taste of France but in my local area with plenty of food, magicians and jazz bands. Anybody off to France soon? Or just been? I feel like having a blog read of French travels to make me very jealous :)