I am very late to the party with Degustabox, I have seen these monthly food goody box subscriptions on other blogs for such a long time but never tried one. But now I have tried one and what a great parcel to receive - the June Picnic Box. Who doesn't love a picnic?
First to get into the box was Billy my terrier who could quickly smell the goodies and what a fine assortment there was inside......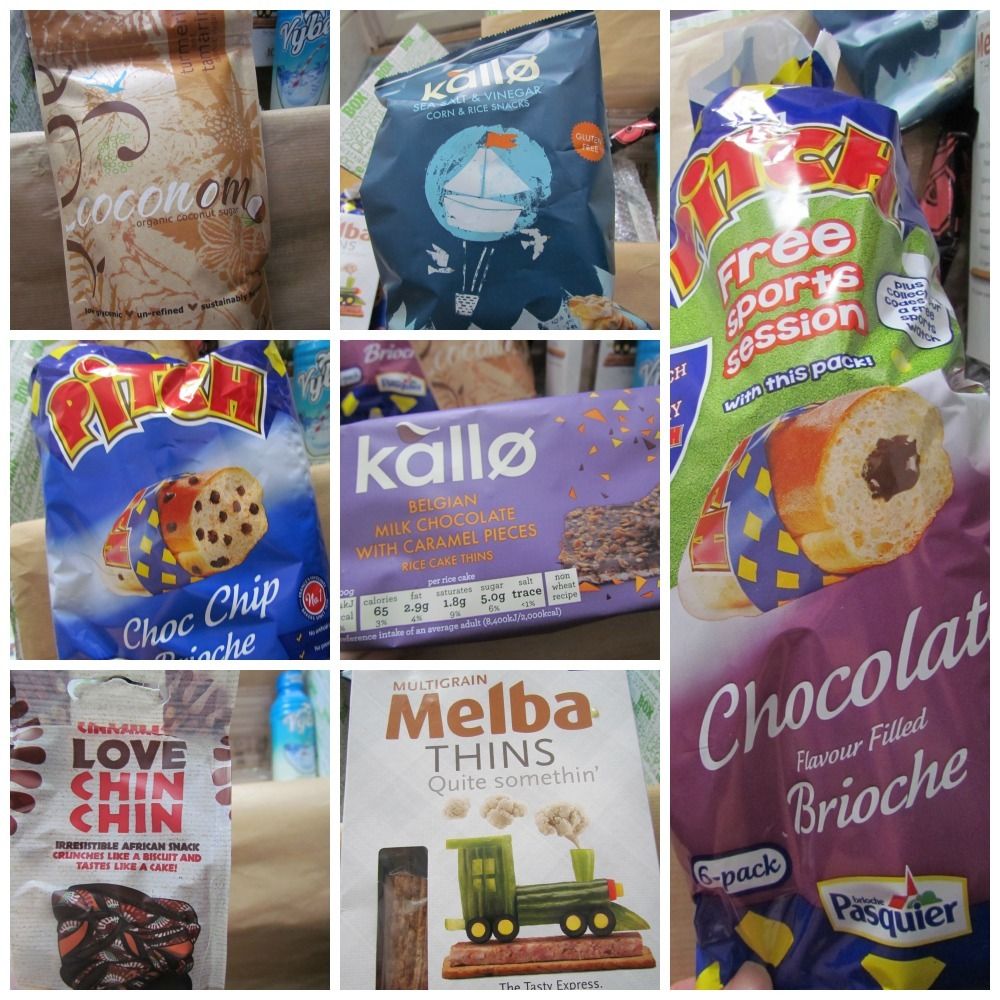 Coconom Organic Coconut Sugar

£3.25 - a natural replacement to sugar that is made from the coconut tree blossom sap. You can use it in your cooking, drinks, porridges and smoothies. I have made two cakes using this now and it adds a wonderful sweet taste. I would use this product again, great knowing that there is nothing artificial added and it is ethically sources. You can find my recipe for chocolate cake using Coconom at the end of the post.
Kallo rice cakes

x 2, £1.69 & 70p A savoury and sweet product perfect for putting in the picnic basket. I especially loves the Belgian chocolate ones with caramel pieces, absolutely delicious and very moreish.
Brioche Pasquier

2 x £1.70 Well this have started a new food love in our house. My son is a massive sensory avoider where food is concerned and trying new food types with him is a nightmare but we struck lucky with the brioche as he now asks for them every day! Soft rolls of brioche with a chocolate, hazelnut filling (our favourite) and ones with choc chips in them, individually wrapped and another great one for summer picnics. Free from artificial colours which is important as they send my son loopy. Another product we would buy again.
Melba thins

£1.39 A multigrain treat that's perfect for adding savoury or sweet toppings to. Gorgeous with some cheese from the farmer's market we went to and some potato salad made from the spuds at our allotment. Equally as nice with all the summer fruits we have grown.
Love Chin Chin

£1.00 A curious little snack and I did not know what to expect, it's a sweet snack popular in West Africa. Crunchy and tasty and made from 100% natural ingredients. I tasted a few, liked them, thought I'd save the rest and when I went back the whole lot had been eaten..... I was quite cross to be honest as they were really nice.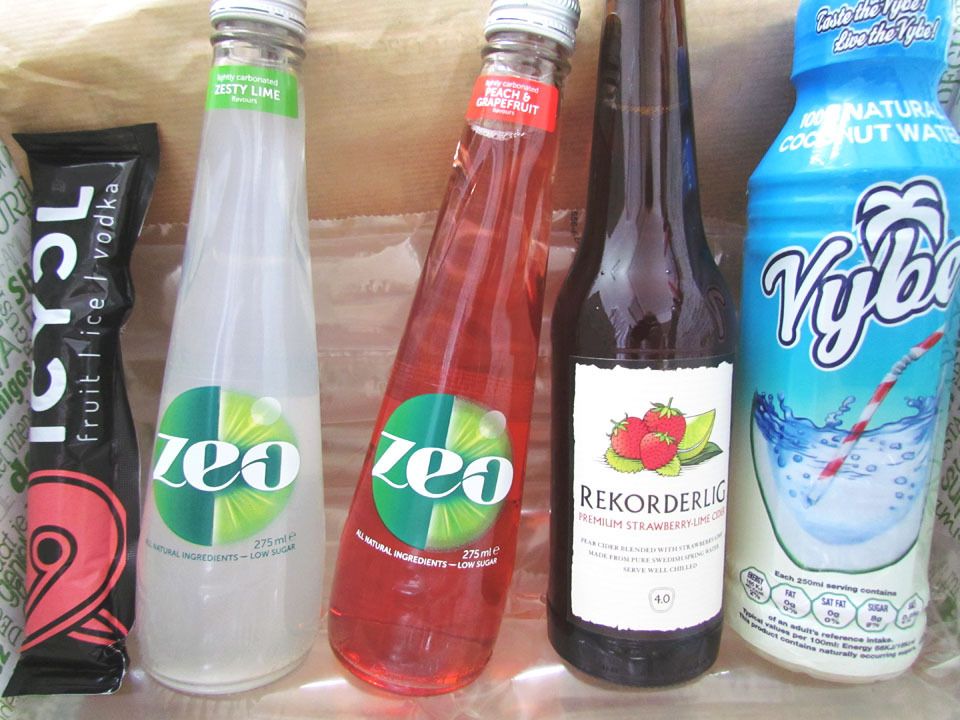 And then onto the drinks.....
Icycl

£2.50 An alcoholic icepop that I had one taste of and had fire coming from my nose! I don't drink and this was so strong! Great idea though, 6.4% alcohol with fruit juices in a pouch to take in a little icebox on a grown-ups picnic. I would recommend these to my boozy friends :)
Zeo

2 x £1.29 These were quickly hid at the back of the fridge as a treat for me. Fizzy springwater with fruits and very low in sugar at under 30 calorie per bottle. They tasted very sweet and refreshing and would be a perfect addition to the picnic basket.
Rekorderlig

£1.49 It needs no introduction really, this wonderful Swedish fruity tipple that was snaffled by the man of the house for a little after work drink. We had the strawberry and lime one and apparently it was very nice indeed. Chuck in some sprigs of mint and that adds a little kick against the fruit.
Vybe Juice

£1.89 A coconut water, these seem all the rage right now, fat free and cholesterol free. We added them into smoothies and it was delicious so I'll be looking out for this again at the shops. Perfect for making some summer cocktails with too.
Degustabox is a monthly subscription box that costs £ 12.99 including postage and packaging, containing many new items to the market - it is a surprise every month. You can cancel the subscription at any time so maybe it would be a good one for a party or special events as a bit of a foodie treat. The items I received totalled nearly £20 so I received a lot for the subscription price. It's a fantastic way for a foodie to trial new products.
You can subscribe with a £3 discount using the code 544JA (valid until October)
Stay in touch with Degustabox on Facebook and
Twitter
Image source: Picnic by Shutterstock
**I received a Degustabox for the purpose of the review. All my own words and honest opinions**