A walled garden in December, a fine sight for eyes that have seen far too many mince pies and watched too much uninspiring television. Bare bones of a garden but with several colourful surprises like roses still in bloom and hips on yellowing foliage.
Winter vegetables - kale, cabbage, Brussel sprouts, triumphant in their plot - the three kings of the Christmas dinner plate.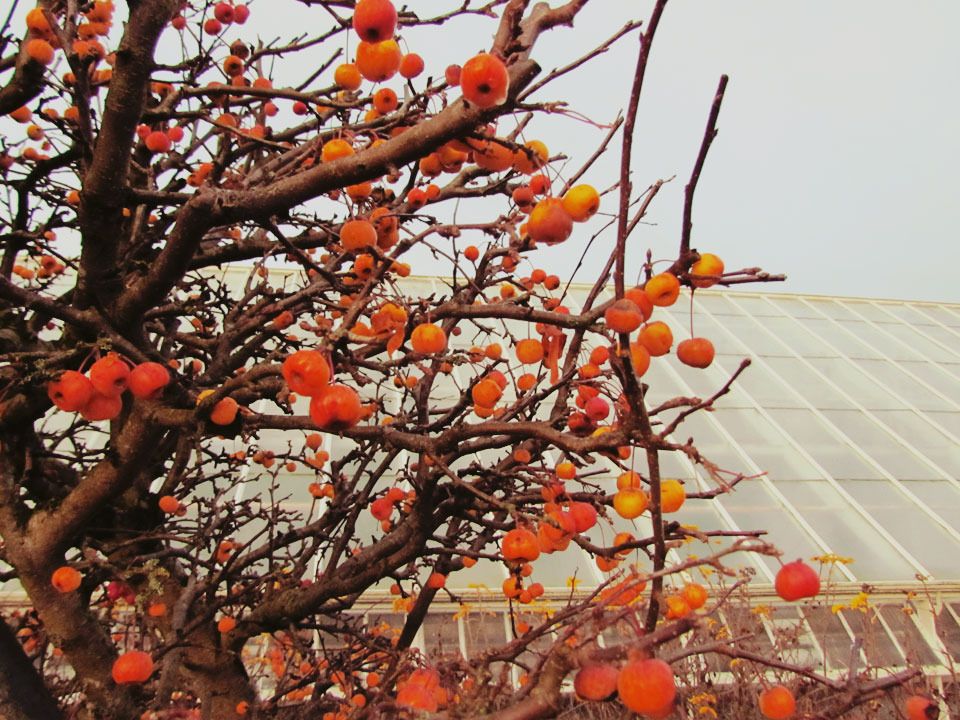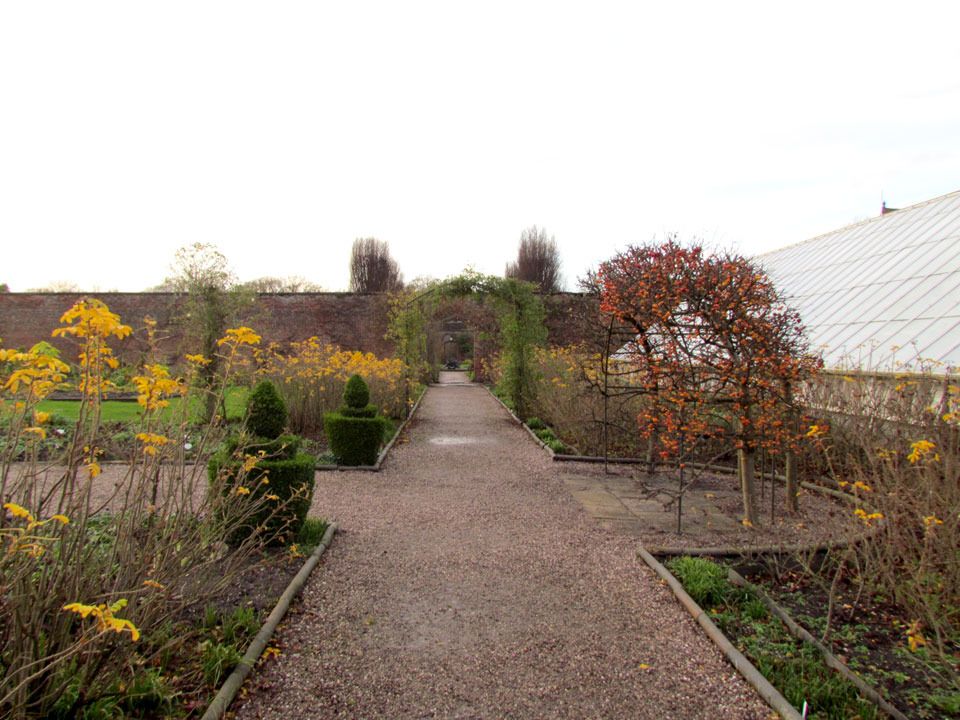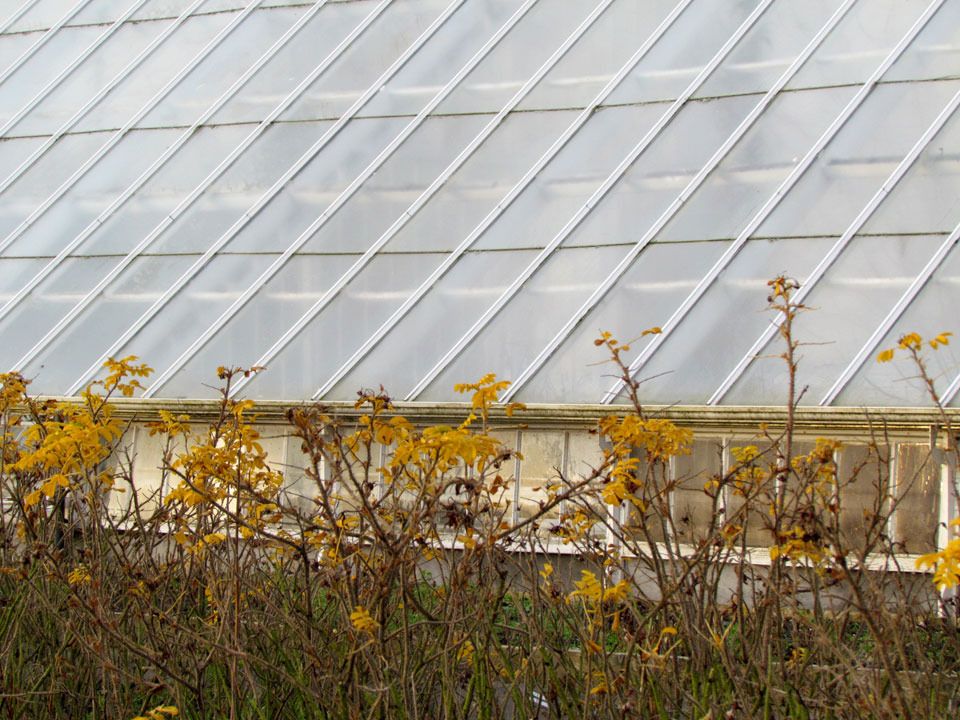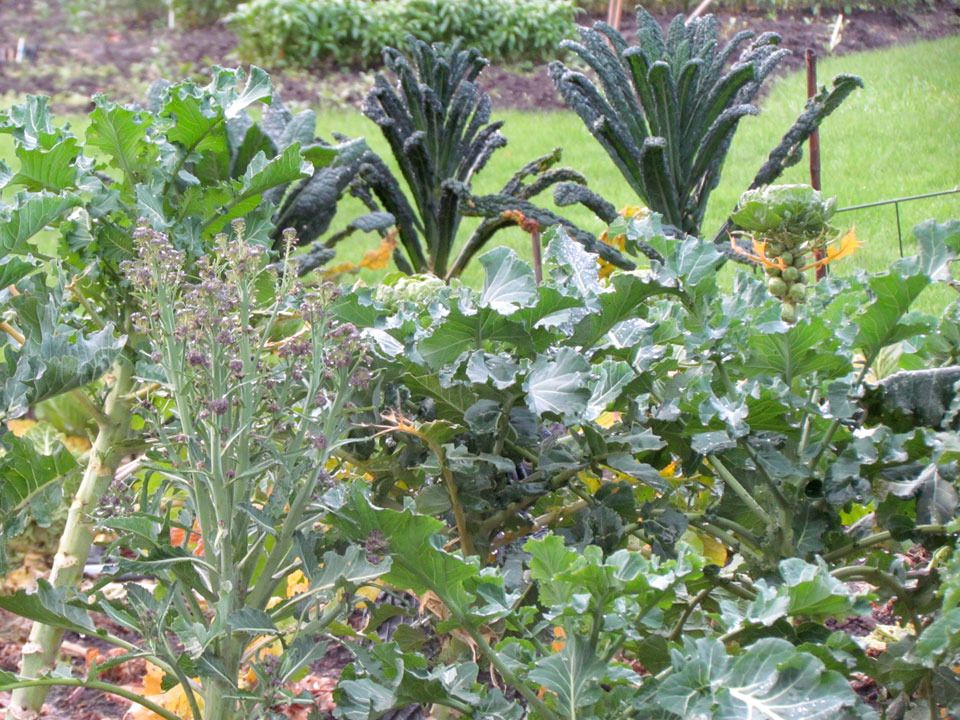 To see the structure of a garden in wintertime is unthreatening; I feel like despite the grandeur of gravelled paths through arches and metal gazebos, I have more a chance now of making my own efforts in the back garden catch up by spring into summer. Yes my garden is so much smaller and will never have the espaliered fruit trees and vegetable plots in neat rows but right now we are on more even terms and I've a window of opportunity to make my own space a mini paradise that will evoke the same feelings of a horticultural haven such as this. The challenge to myself has been set and there's plenty of time to do so.