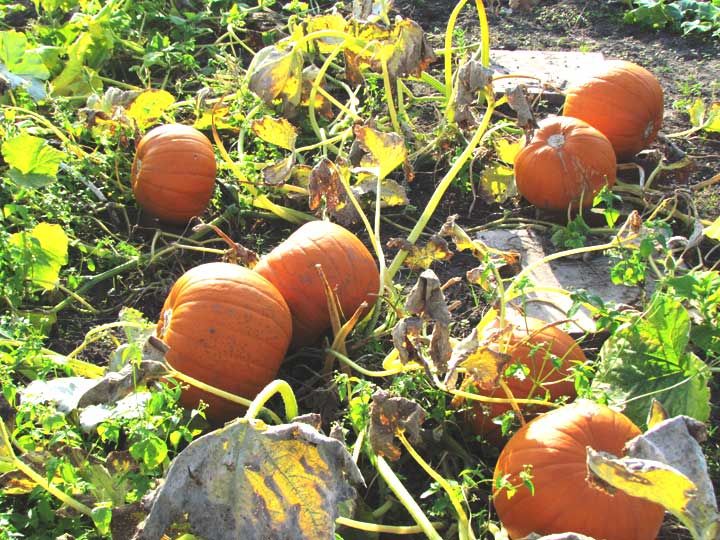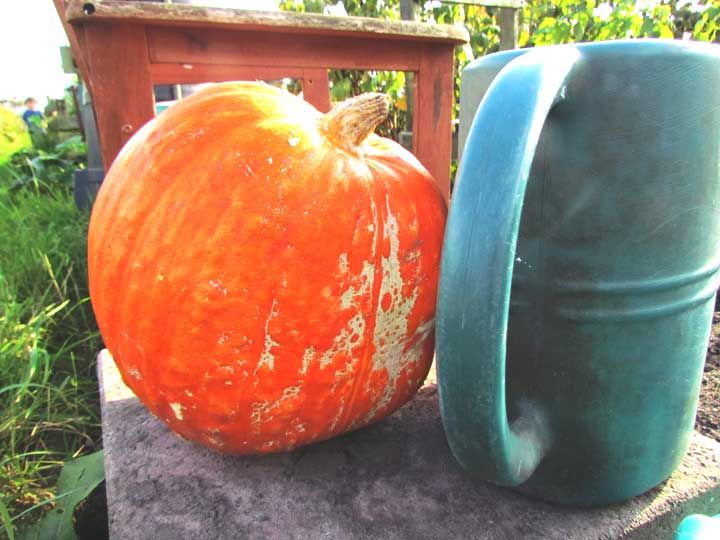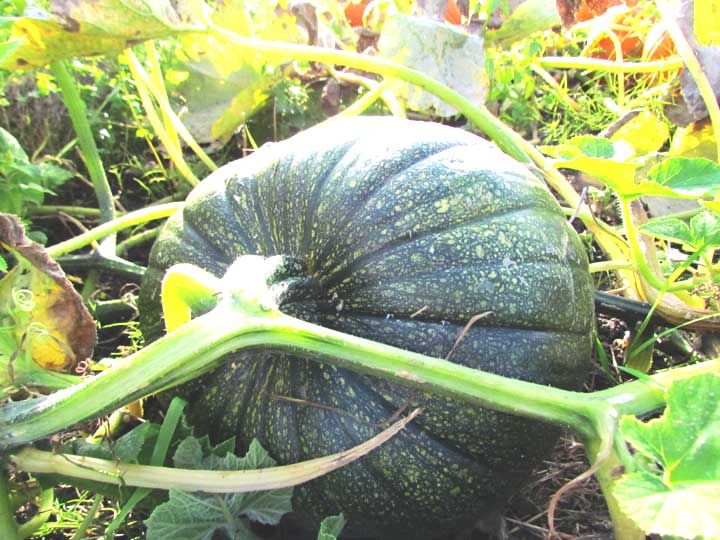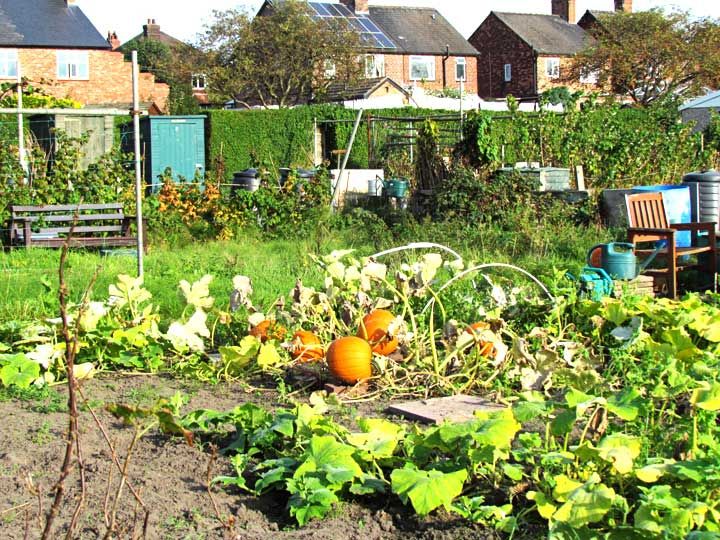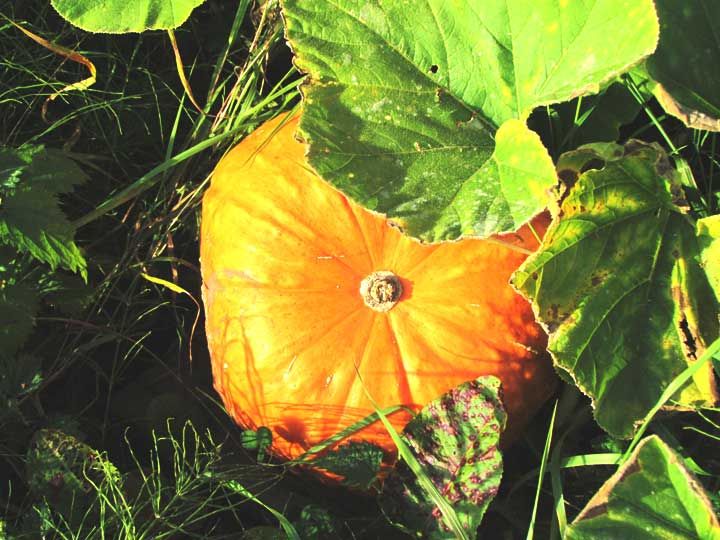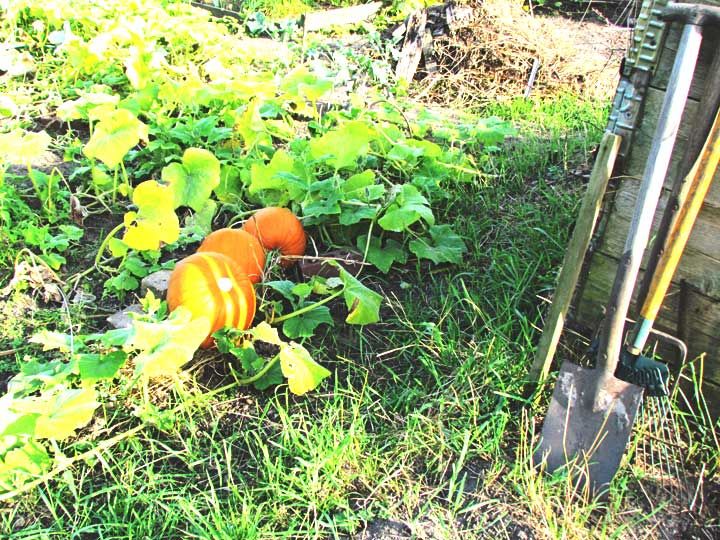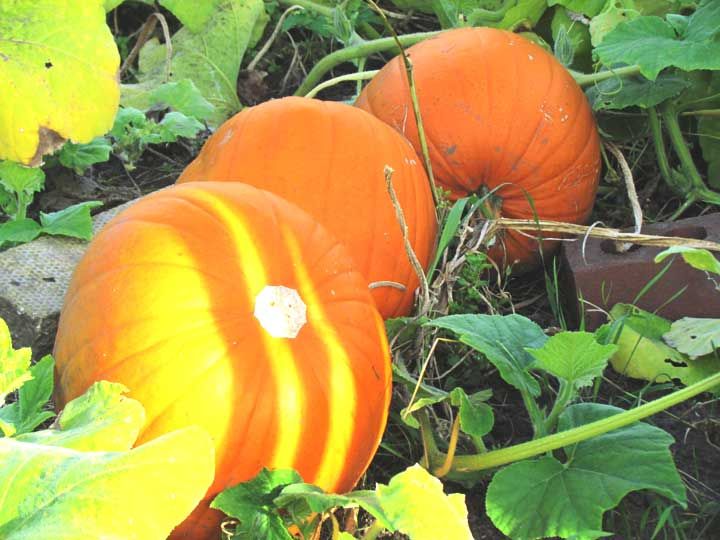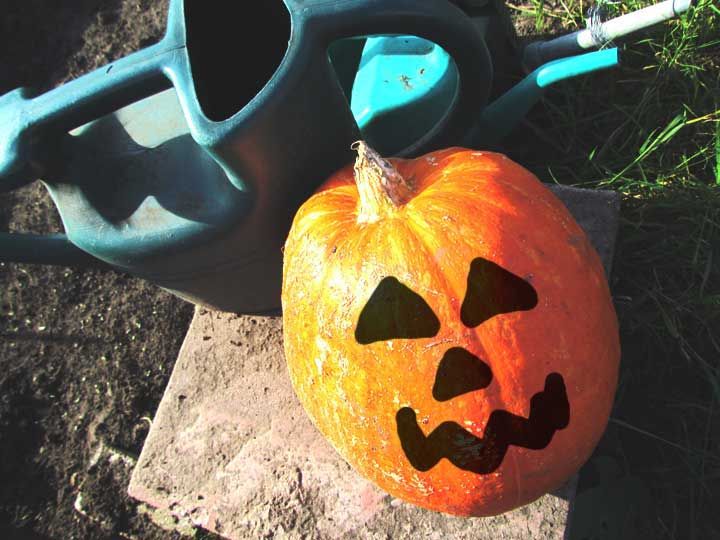 A long wait well worthwhile for the best fruit in the world. I love its sprawling vine across the allotment and its trumpeting yellow flowers. And then the beautiful orbs. Some lifted off the ground by bricks, some climbing trellis and poles. A few sat on top of compost heaps like kings of the plot.
Huge varieties like Cinderella or mini Munchkins. Some still green and some bright orange. Some alone, hiding under leaves or those in patches, huge groups of them I love to see.
Twisting them carefully off the vine, keeping a little handle and carrying them back home. Such a joy to line them up on a window sill. Streaks of green, still to ripen fully and spots of mud and the odd wart. I can gaze them for ages, I do not know where the obsession started.
This week has seen them at their best. A few for carving traditional style, jagged mouths and glaring eyes. Flesh and pulp used in soups, seeds roasted in spices and olive oil. The smell, the smell I breathe it in - autumn at its best. Friday night they will stand proud at the front of the house with tealights flickering and telling local children that there is promise of sweets in skeleton hands.
I'll keep the pumpkins around for a couple more days after that, until the first signs of rot. Job done for another year and still some pumpkin soup or stew to warm us up. Then it will be looking at the seed catalogues for the next year's display - Crown Prince, Hokkaido, Atlantic Giant, Wee B Little....
Cucurbit heaven.
Happy Halloween!