Further exploring on The Wirral Penninsula, after the park where we found a lovely lake, the fascinating marine lake and the picture perfect community gardens. Now we are at the Tom O'Shanter Urban Farm, all free and run by a charitable trust. A great community space that relies on volunteers and is super to pop into whilst in Birkenhead to see the animals and nature areas.
All the usual gang - noisy roosters, sheep snoozing in the sun, cheeky goats, pigs and ponies. Bees too!
The farm also has a selection of vintage farm machinery to look at.
And a bit of history carved onto the wall of the cottage by a master stonemason showing the folklore tale of Tam O'Shanter based on the Robert Burns poem. Tam is being chased by a witch over the bridge.
A nature area for bird spotting and looking for butterflies.
"
There is even an archaeological project here on site to learn more about Bidston Hill's occupation in eras gone. The village has pre-medieval origins so it is an exciting project that has unearthed prehistoric flint and pottery from the post English Civil war.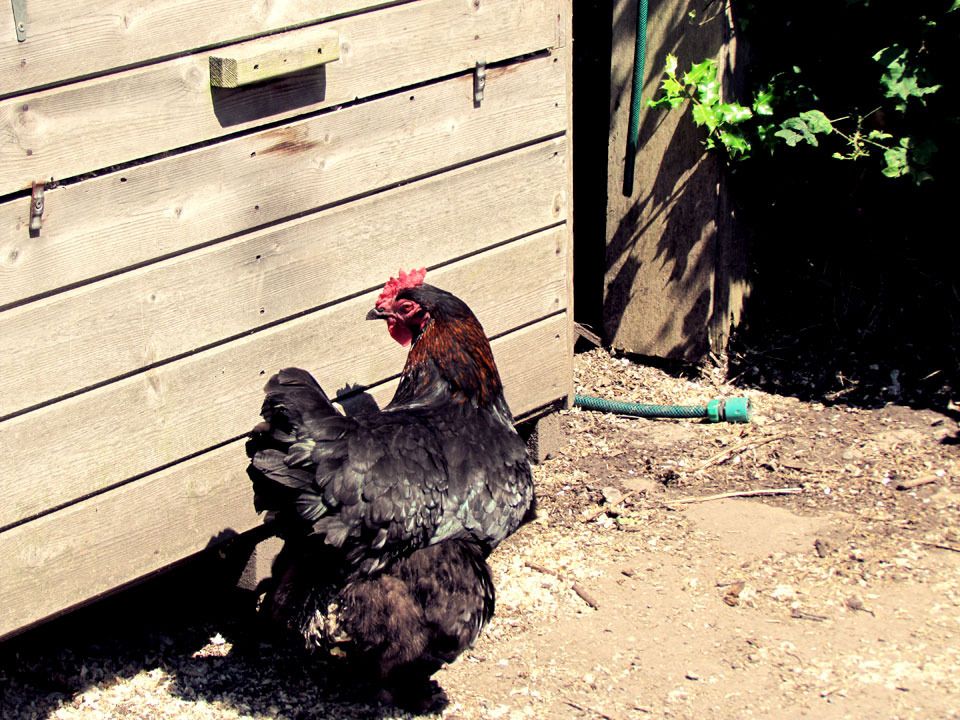 There's a whole host of events listed, the summer fair, free bike checks every Saturday whilst you have a piece of cake, pig racing and the farm is a meeting point for walks in the nearby hills and Victorian Flaybrick cemetery (I'm coming back for the latter!)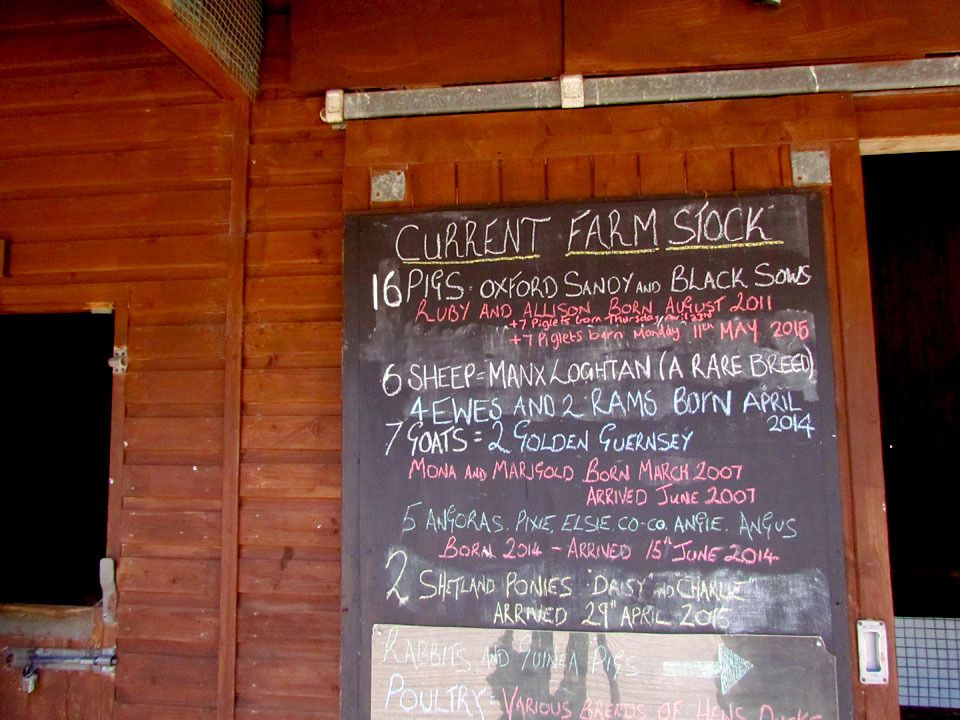 There's a small community cafe for a cuppa, a picnic area and play equipment. Old tractors to play on and a life size mooing cow for photos.
The farm needs some support though, relying on donations. How important that we have places like this in urban areas so all ages can go and learn about the animals.With connections with local schools, disabled community groups and anyone that wishes to volunteer, Tam O'Shanter is another hidden gem.
The newest arrivals are two Shetland ponies that I caught the tail end of coming back into the farm from a walk. They replaced the donkeys who have retired to Devon. How cute. In the polytunnels I could see that they have been busy growing vegetables and planting hanging baskets.
The piglets born this year all looked very happy.
A very pleasant morning was had and I hope to go back in the autumn for it's a lovely place and the area around has lots to explore too.