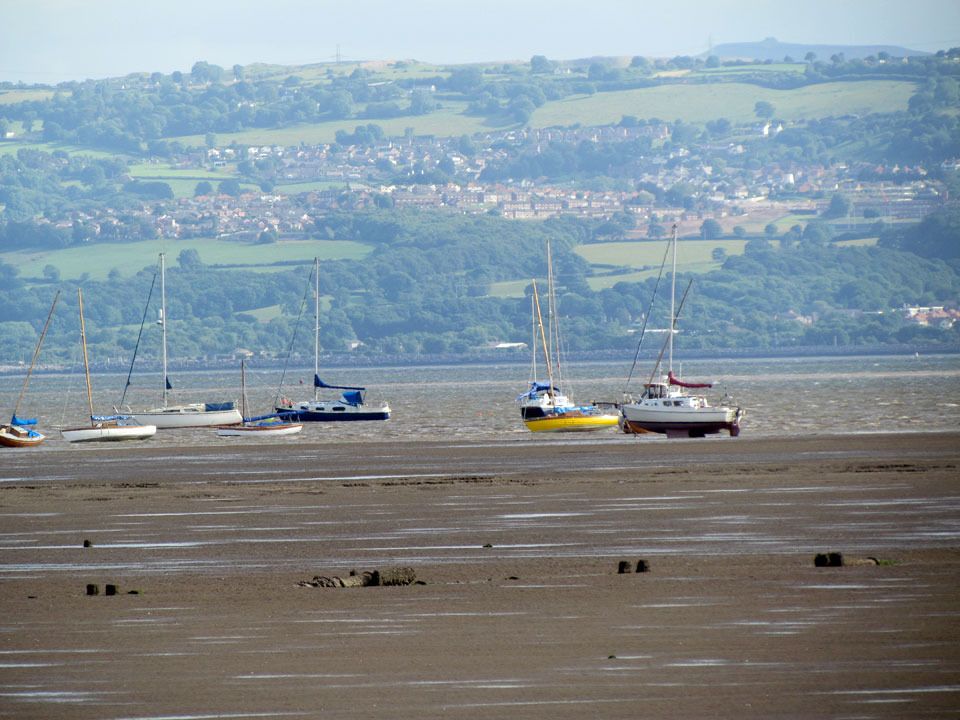 It was a sudden decision last weekend to head out to the Wirral Peninsula, another reasonably local destination that we have rarely explored yet there is so much to do there. We had a walk along the promenade, exploring the gardens and then went to take a look at the crabbers on the small jetties by the marine lake. Even the seagulls were joining in as we saw one gull quickly swoop down and in a few seconds guzzle a crab right down.
The marine lake is totally enclosed, a man made salt water body and there is a path where you can walk all the way around it with the Dee Estuary on the other side. The tide was out whilst we were there and people were walking across to the islands of Little Eye, Middle Eye and Hilbre Island, a nature lovers paradise with grey seal out on a sandbank. To walk across though, you need to be aware of tide times and be prepared for if the tide comes in, you're on an uninhabited island for 5 hours! I have been once before, many years ago and I'm sure we must have stayed with buttys and a flask but we were in no way prepared for that expedition. It's a very interesting island though with old building still there.
We took the less adventurous option and walked around the lake with T wanting to throw stones into the lake, ALL the way around. When we couldn't find a pebble we found empty blue mussel shells to plop into the water.
The Welsh hills looking all lovely and green were in the distance.
It's a popular lake with windsurfers and boaters, only 5ft deep and it is inhabited by weaver fish who have poisonous barbs so if you use the lake wear protective footwear as one of those sand lurkers will have you requiring hospital treatment.
Plenty of people were enjoying the walk too, dog walkers, joggers and families and is just over a mile long back to the promenade and the beach area. Just a short walk for little legs and a great place for looking out for estuary wildlife. Hopefully at some point we will get across to Hilbre in time for a fleeting visit there and back to avoid the tides as I really want to show T the grey seals.