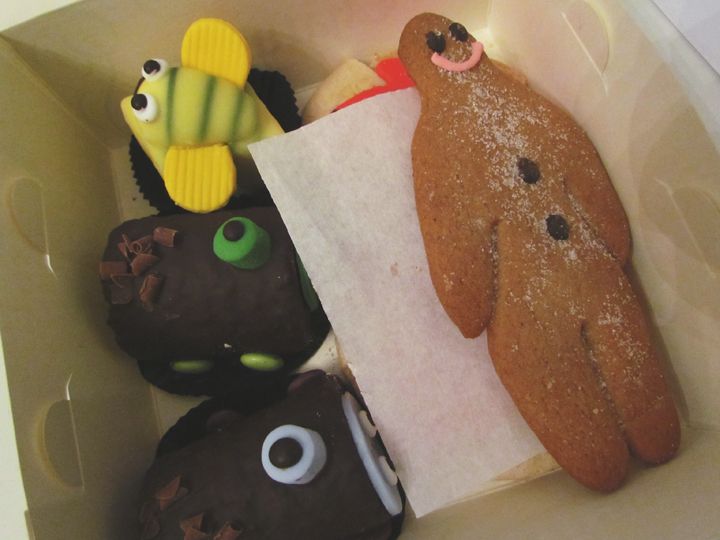 In exchange for helping a friend I received some gorgeous treats for Little Bird. I opened the box and there inside were a buzzy bee fondant, two chocolate trains, two character shortbreads and a dashing gingerbread man. A lovely surprise.
They are from our local bakery which is family run and they have a chain of them over this side of Cheshire and into North Wales and the goods that they make are gorgeous. In fact I snuck into the bakery shop at the weekend after the battle re-enactment and secretly had a lemon tart. Yummy!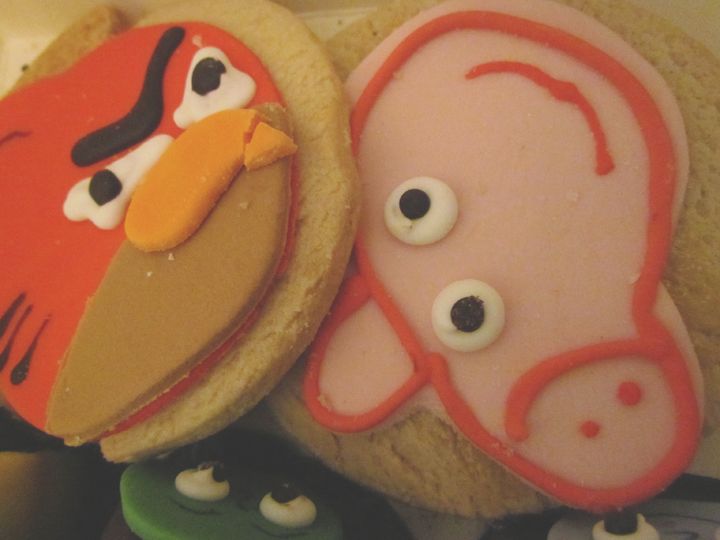 Little Bird was delighted with all his cakes and biscuits and chose the buzzy bee first. So today we will both be sharing (of course he wants to share with him mummy!) and enjoying our last day in January.