A little late due to the little heat wave meaning that my energetic 5 year old just wanted to race around the garden, jump in the paddling pool and generally turn into a little monster.
As soon as the rain started to fall I still couldn't get my boy in but as the rain kept falling I literally had to scoop him up and say enough. Still full of energy, it was time to occupy him with some crafting and luckily for us out latest Bostik Bloggers box was sat on the dining room table.
In fact, it's contents had already been investigated by my son and we had some thoughts around our monthly project - Monsters! How appropriate.
T picked out the pipe cleaners so we made some springy monsters.
We used:
Coloured pipe cleaners
Coloured pom-poms
Bostik White Glu
Boogly eyes
Wire
Beads
Feathers
Foam hands
Twirl the pipe cleaner around fingers and then glue the pop pom onto the top. Add googly eyes, decorate with feathers, foam hands and a bead necklace for Mrs Monster.These were so simple and easy to make.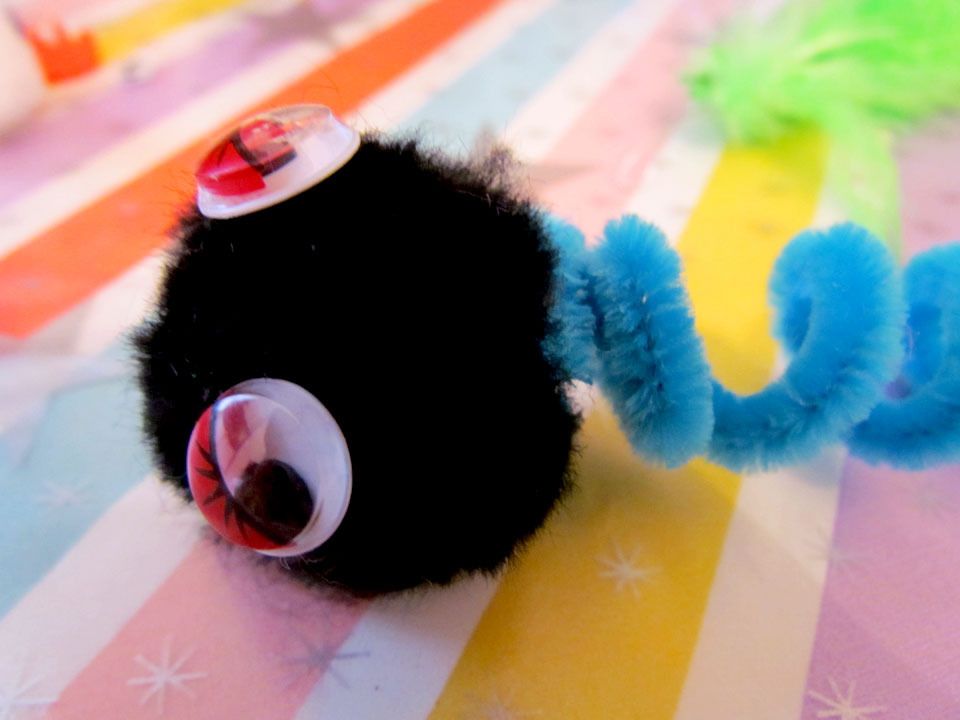 Then we made a monster picture.
We used:
Piece of black foam
Felt yellow shapes
Bostik Glu Dots
Bostik White Glu
Black beads
Foam hands
Craft paper
Feathers
Coloured pom poms of different sizes
Scissors
T set to work crafting a monster using the easy Glu Dots to stick the craft paper and the foam hands. We used
Bostik White Glu to stick the pom poms and the bead eyes.
Mummy cut a circle of craft paper for the body and a rectangular mouth. These craft papers were really good, crocodile pattern and zigzags - I must think about getting some more.
So we had a not so scary paper monster and two friendly pipe cleaner monsters.
The craft box was provided to me by Bostik as part of the Tots100/Bostik Craft Bloggers Club
Last month was scrapbooking our seaside holiday memories.