The latest Bostik Bloggers theme was back to school but with home educating we decided it would be our

not back to school

project. As we go to the library as part of our home school week, we have made a library book bag.
We used:
Quarters of patterned material
A pen
Ric-rac
Colourful foam sticky letters
Bostik Glu & Fix, clear extra strong - great for fabric
A plain cotton bag
Draw the letters onto the back of the material with a pen, my son's initials for his own little book bag.
Glue the material letters on.
Then make a design with ric-rac and the foam letters. My son picked out the colours of ric-rac that he liked and then we found the letters of the alphabet so it was a great learning activity for him too. All were glued on into a design underneath his initals.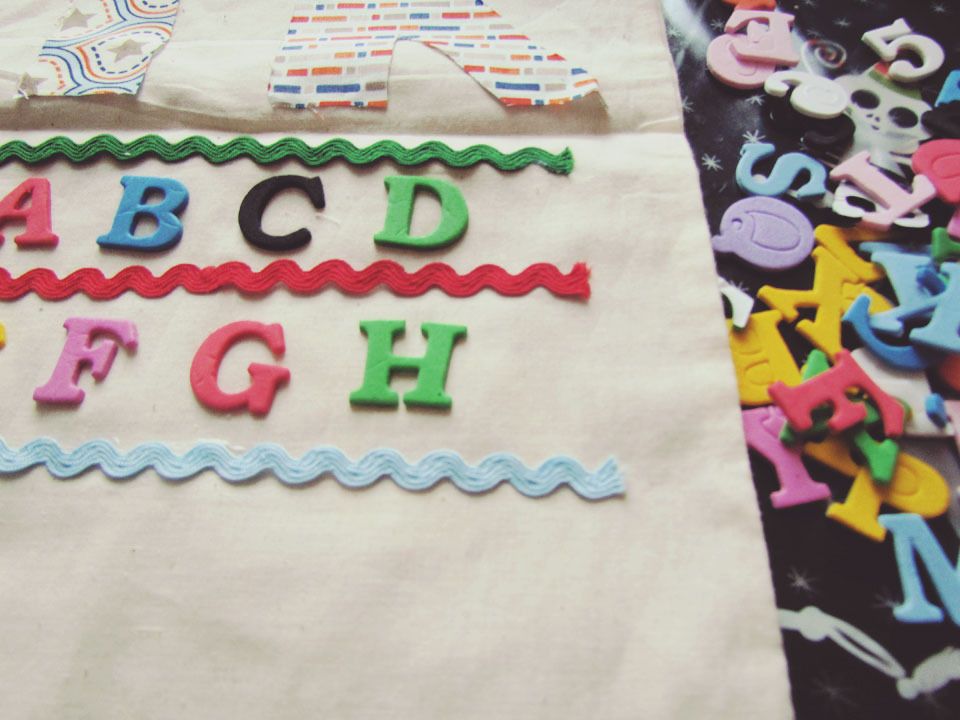 Ta da! A cute little personalised cotton bag for our library trips or for mummy to use to avoid a 5p charge on a little shopping trip!
Last month was holiday crafting.
The craft box was provided to me by Bostik as part of the Tots100/Bostik Craft Bloggers Club