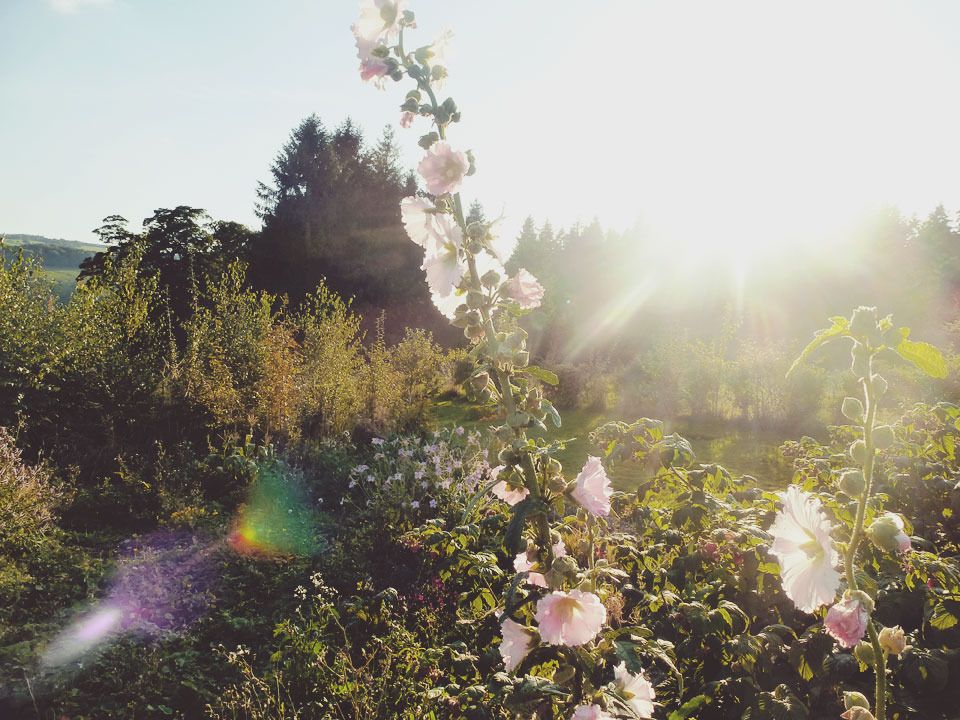 The last few hours of the day with the golden light sprites dancing from corn tassel to hollyhock, tapping the orange rind of a few pumpkins and brushing gently past the poppy heads, scattering dried seed across the earth ready for next year. The cycle is almost done and with gardeners carrying the last armfuls of harvest home for pickling and pie baking, the soil is releasing a sigh. Nearly time to rest and open to the elements with frosts and winter winds ahead.
But for now, just a little more basking in the sun if you please, let the growers catch up and dig up the last summer crops; the remaining spuds, a basket of rosy apples and a rogue knobbly carrot or two. Leave the hardy winter veg in one spot, those tough brassicas that are not scared of an icy blast or two. Time to get the gloves on and clear the plots, turn the compost heap and gather the falling leaves.
Peaceful autumn sunlight for a few more weeks.