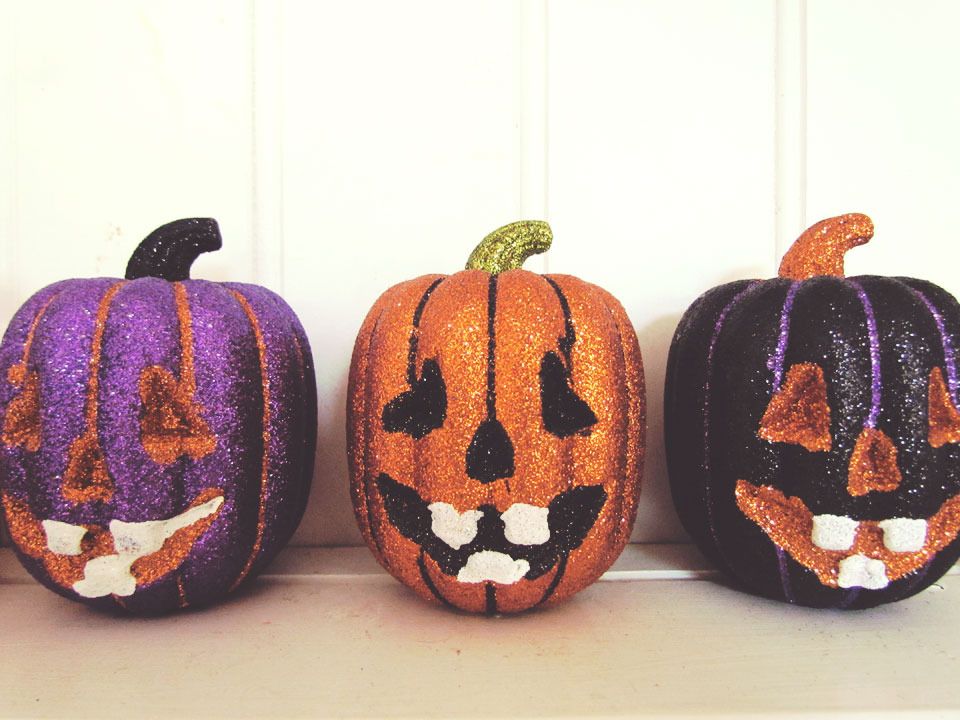 The Halloween preparations have started; the pile of pumpkins is building up ready for carving and decorating, the spooky accessories are appearing on the mantelpiece and on the dresser and a pumpkin candle is burning most of the time.
We push Halloween out for the whole of October, the thinning veil between living and dead, the best month of the year. Ghost stories, warming stews, ghoulish music, chilling films - it's all much celebrated in our house.
For actual Halloween night I have a different theme set up outside each year to make people smile, it's become my tradition - still undecided how the decor will go this year but I'm pretty sure there will be a creepy scarecrow set up by the front door.
Just returned from the shops with yet more sweeties for the trick or treaters and a banner for the front window, it's all starting to get a little exciting now and I have my blog Halloween party next weekend, hope you'll join me?