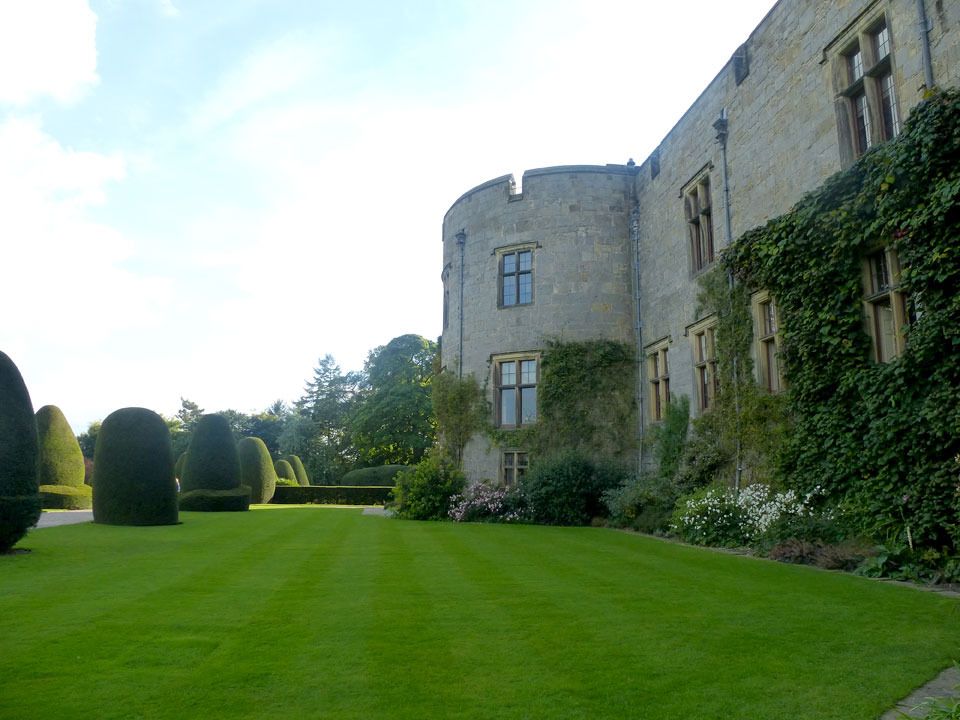 On the autumn days, the castle garden takes on a new feeling, morning mists swirl and break away in the sunshine to show borders still full of colour from burnt orange echinacea to purple Michaelmas daisies. Deep planted borders attracting butterflies who have beat their wings over the summer into a shabby state and bees and flies, hungry as ever.
But who else walks the gravel path, amongst the clipped yews and roses that climb, thorns scrambling for castle windows - tap, tap, tap....
Shapes that glide down castle staircases, do they venture out to admire this year's lavender or enjoy the views across North Wales. Do spectres like a bit of free time from haunting?
700 years of spook accumulation and I feel certain that one or two must walk around the grounds in those mists....I might have even seen one....