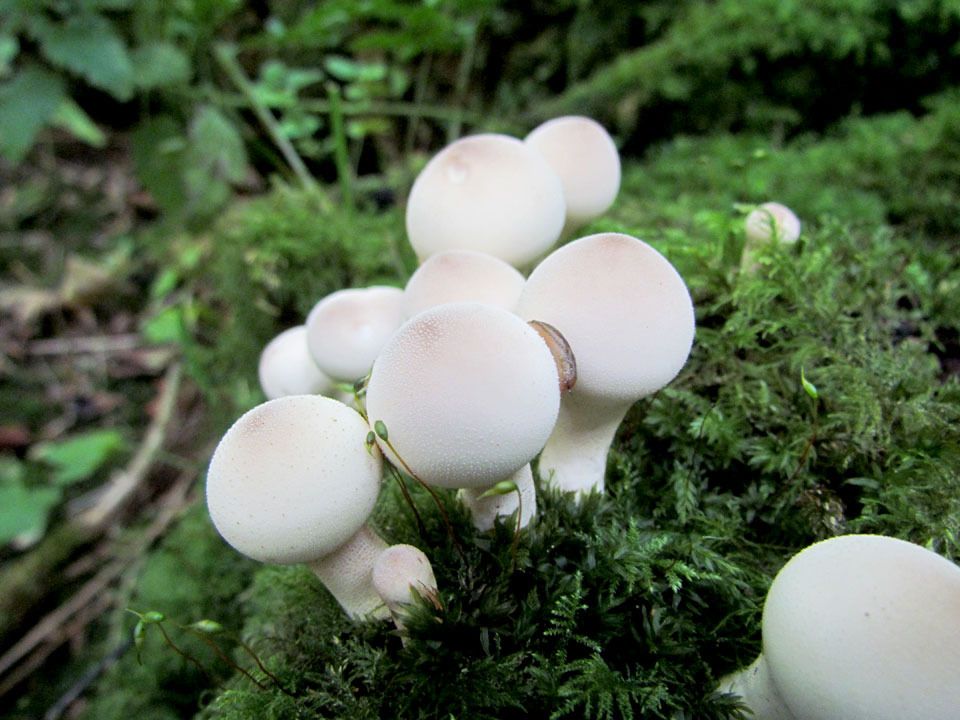 Autumn is the time to explore the local fairy glen looking for fungi - brackets, toadstools and the just plain weird. Sunlight warmed my back and off I followed Fungal Punk Dave to learn about this exciting world in our woodlands.
Of course a fungal guide is a necessity, if you don't know what you are doing, for many are toxic and you really don't want to mix them up. Eating shrooms is not my interest, just marvelling at their diversity and learning the names.
From Sulphur Knight to Witches Butter, here like a little fairytale trip are a whole host of pixie dancing umbrellas and brownie bottom resting seats......