The special workshop of Raymond Rush who for many years has made corn dollies to adorn the inside of All Saints Church at Siddington, Macclesfield.
The corn dolly dates back to pre-Christian times when the Spirit of Fertility was worshipped. At harvest time when the corn was cut, the spirit would be in the last sheaves which were then crafted into dollies and shapes so the spirit would live on.
The corn dolly would be taken into the home, a protection against evil spirits and in the spring would be taken into the fields and broken open so the new grain would grow.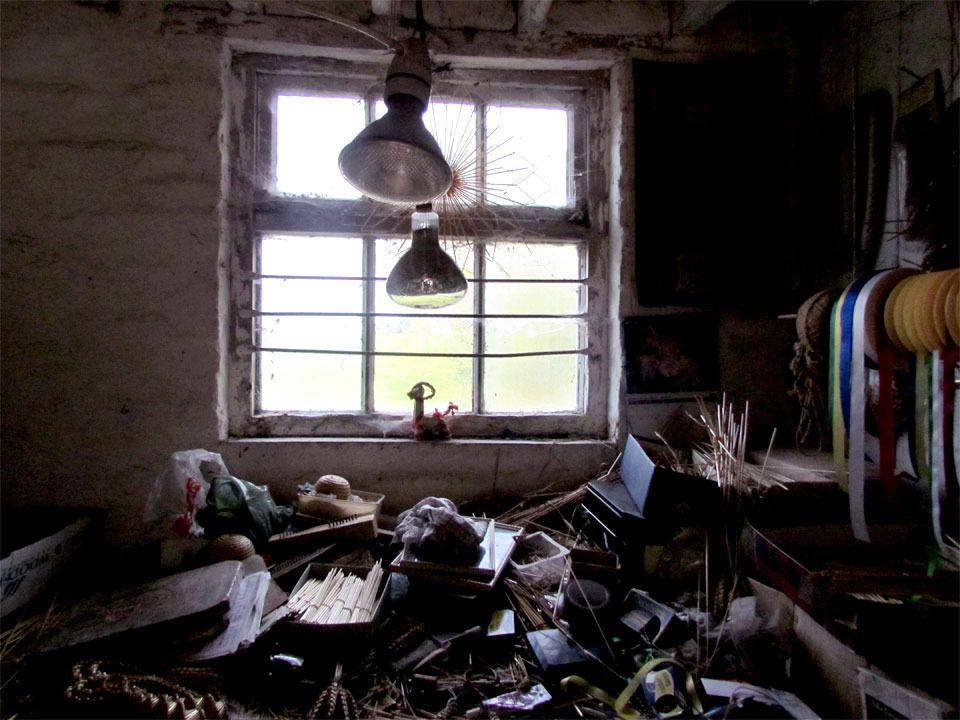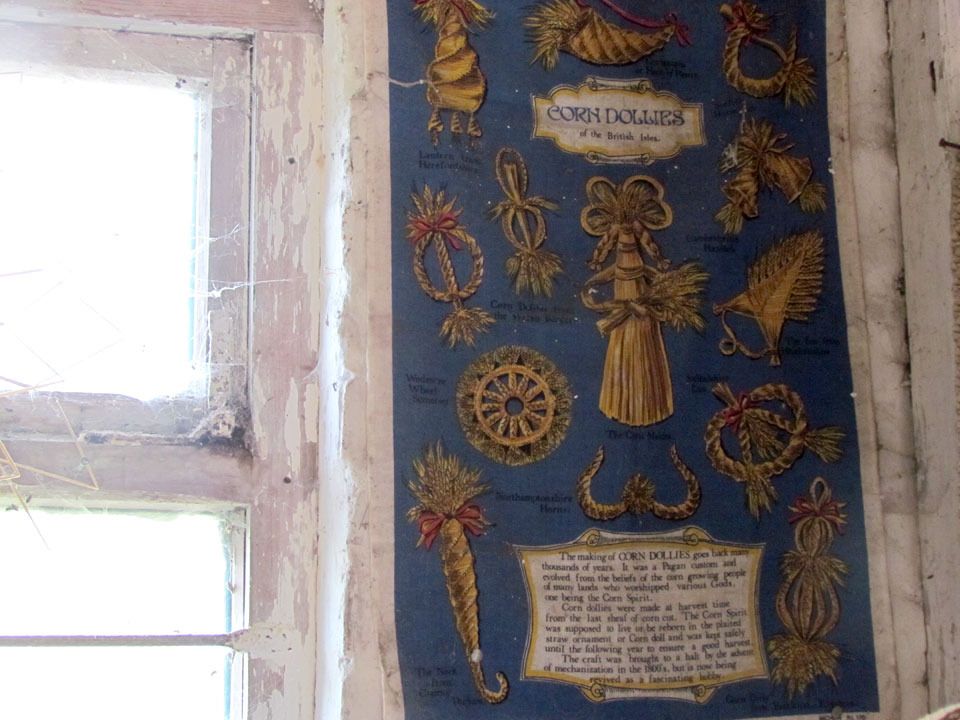 Raymond Rush is now in his eighties and can be found still making corn dollies here. You are welcome to turn up at the farm beside the church and purchase. He has been making them since he was a young newly married man and saw the corn dolly that you can see in the top picture on the left hand side with the red ribbon. He taught himself how to make them and kept practising.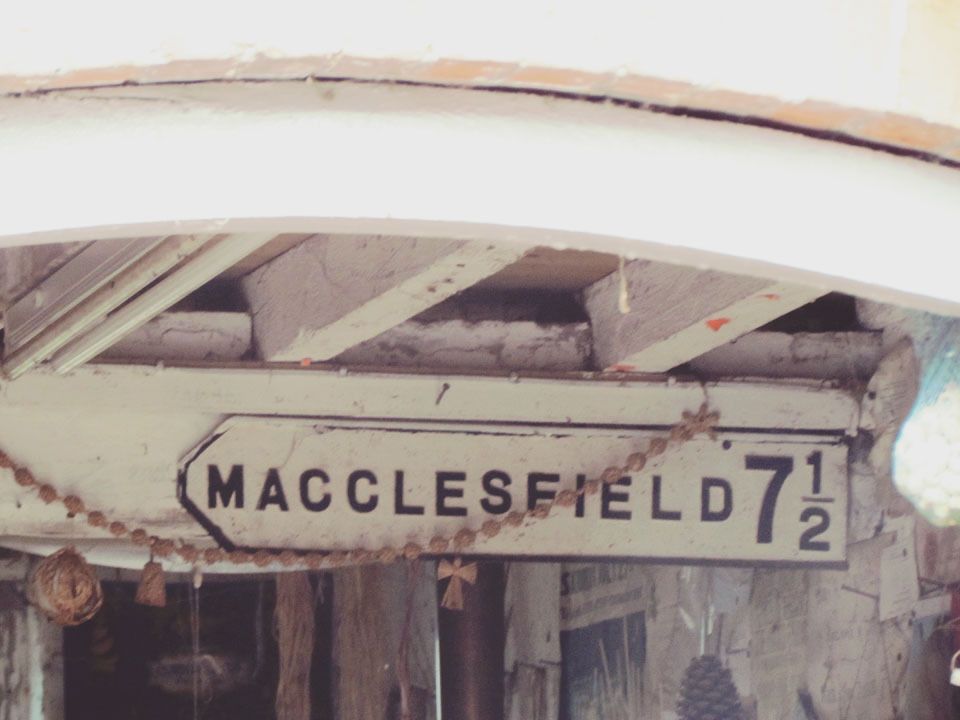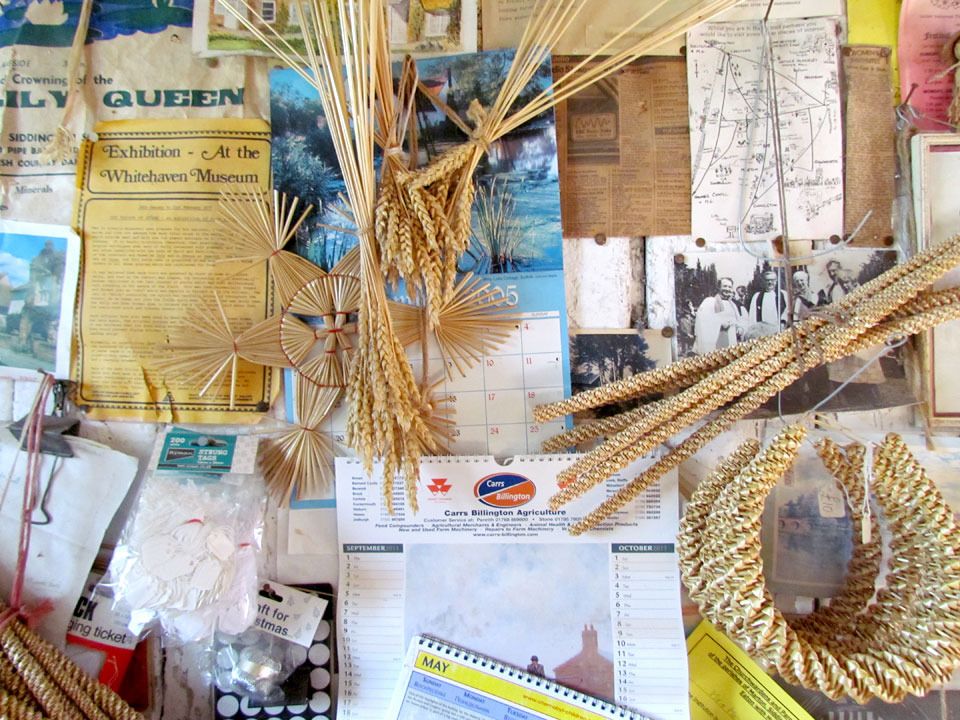 Raymond is also a writer of all things around the countryside, folklore and traditions - I recommend his books the Countrywise series. Still busy, with a new one to be published very soon he told me, so there will be six wonderful compendiums of customs through the
ages.
A thoroughly genuine man and his enthusiasm is a joy. Absolutely if your journey takes you to Cheshire, Ray's workshop and the church are little gems to visit that will stay in your heart and mind forever.
{I'll be posting my pictures of the harvest church full of corn dollies in the next few days}