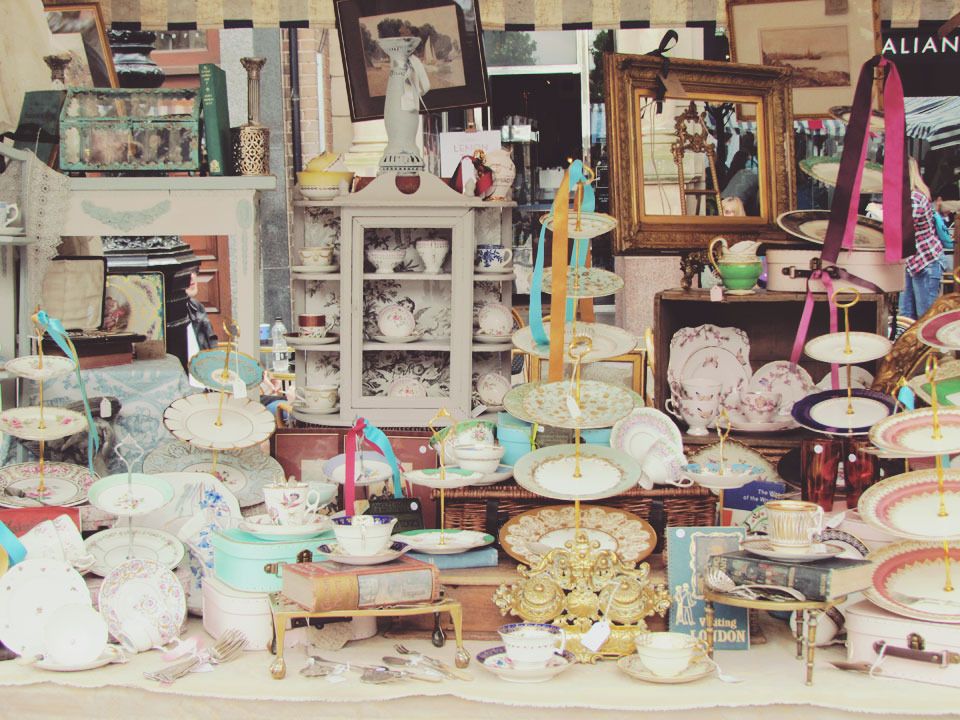 More an afternoon out for me but a great learning experience for my son with so much to see, hear, smell and taste at the market in our local country town. Live music played by the town church and a man squeezed the air out of an accordion with a little French sounding tune. Vintage curiosities shouted 'buy me, buy me' , a feast for the eyes of stalls laden with colourful china plates and cups or terrecotta pots filled with flowers. We ate, we looked, I quizzed his knowledge of what he could see.
Mushrooms, cakes, dolls, giraffes.
A jolly coloured tin came home and so did bellies full of coffee eclairs and cheese. A winning combination.