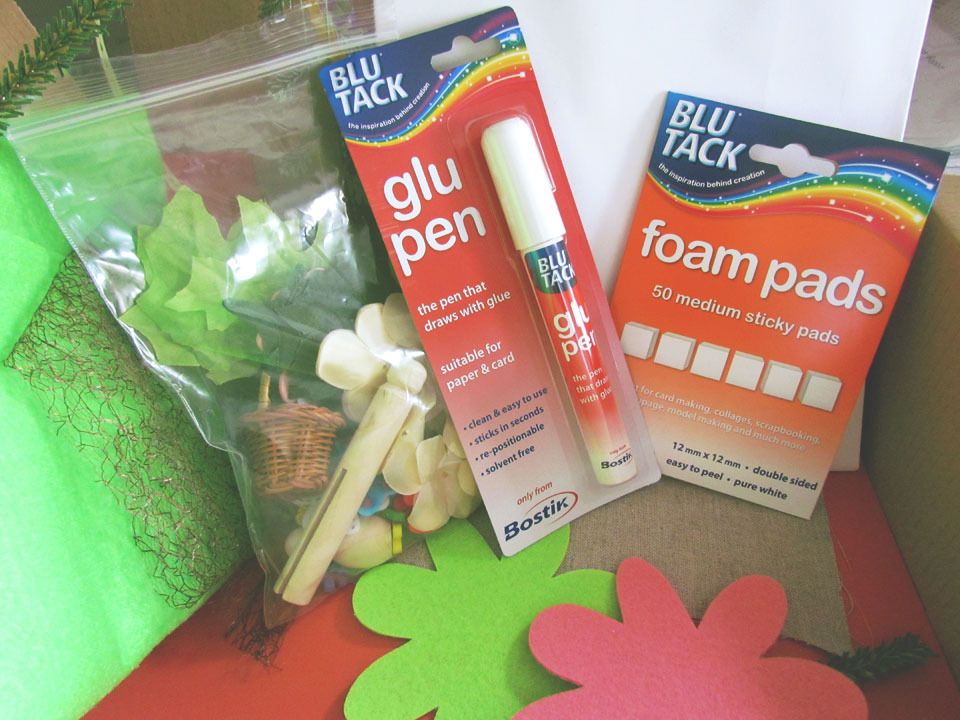 We used:
twisty green wire
silky leaves
silky flowers
Blu Tack Foam Pads
Blu Tack Glu Pen
assorted nature buttons
felt flower embellishments
pretty butterfly embellishments
assorted ribbons
woven mesh strip
We twisted the green foliage wire into a circle.
Then using the Blu Tack Foam Pads and Blu Tack Glu Pen stick the buttons and embellishments on in a pretty arrangement.
Add the ribbons, tying them on.
Tie the mesh strip to make a loop to hand up the summer door wreath with.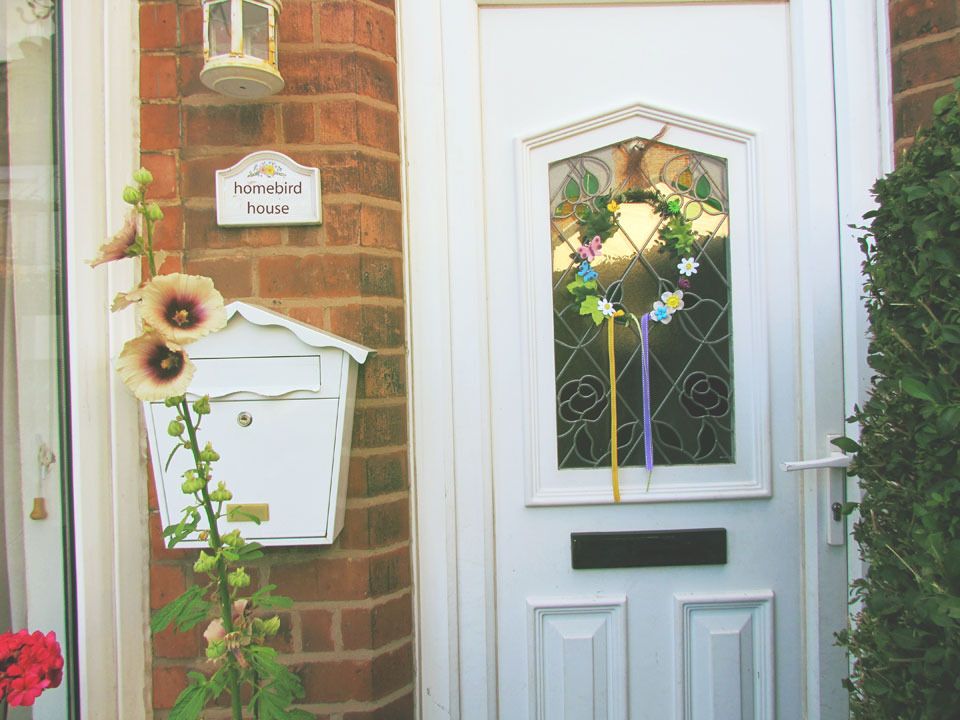 Then keeping in mind the outdoors theme, we decorated a little seed box to collect seeds from garden plants in and give as a little gift.
We used the Blu Tack Glu Pen to stick on pretty buttons and will now put a mix of seeds in to pass on to a friend.
Finally after our recent trip to the open allotments and seeing their competition for the best allotment plot, we thought as our don't have such a contest, we would make a token to award ourselves with :)
We used:
felt flowers
buttons
wooden dollies
silky flowers
Blu Tack Glu Pen
Blu Tack Foam Pads
Glue two felt flowers together at an angle to make a rosette shape.
We made two little flower fairies with wooden dollies, buttons and the silky flowers as wings.
These were glued to the rosette.
Buttons were glued around the edges to decorate our gardening award.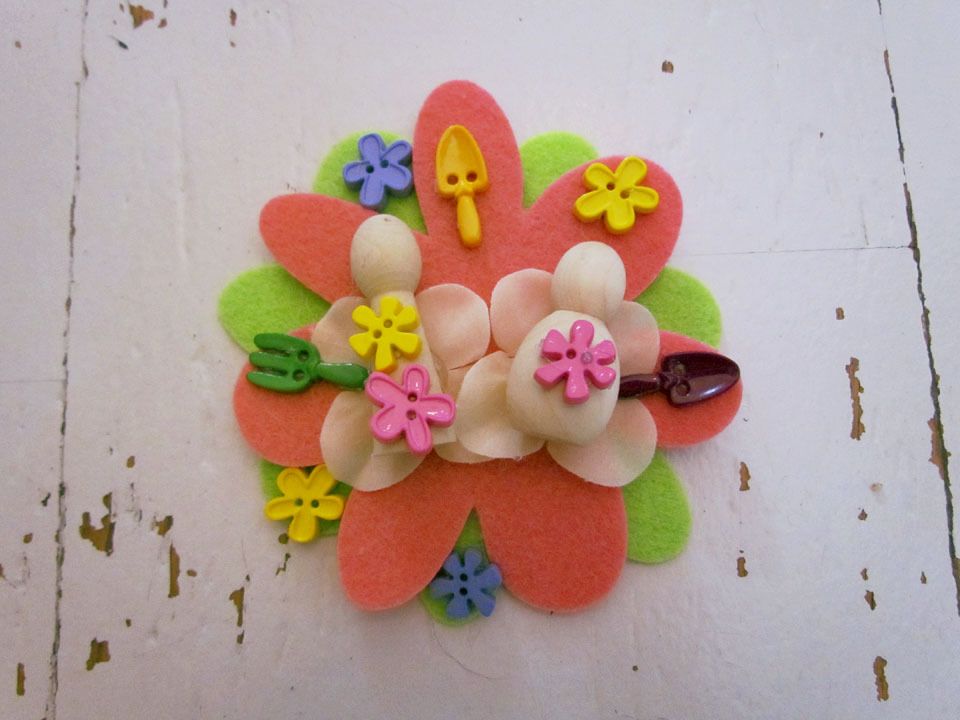 The craft box was provided to me by Bostik as part of the Tots100/Bostik Craft Bloggers Club