An explosion of vegetable and flower heaven at the allotment. Stop in between weeding and sowing another succession of salad leaves and you can hear the courgettes fattening in their quest for marrow status. Bunches of sweet peas are taken home to fill the rooms with sweet scent and upon return to the plot there are yet more again. A constant summer supply.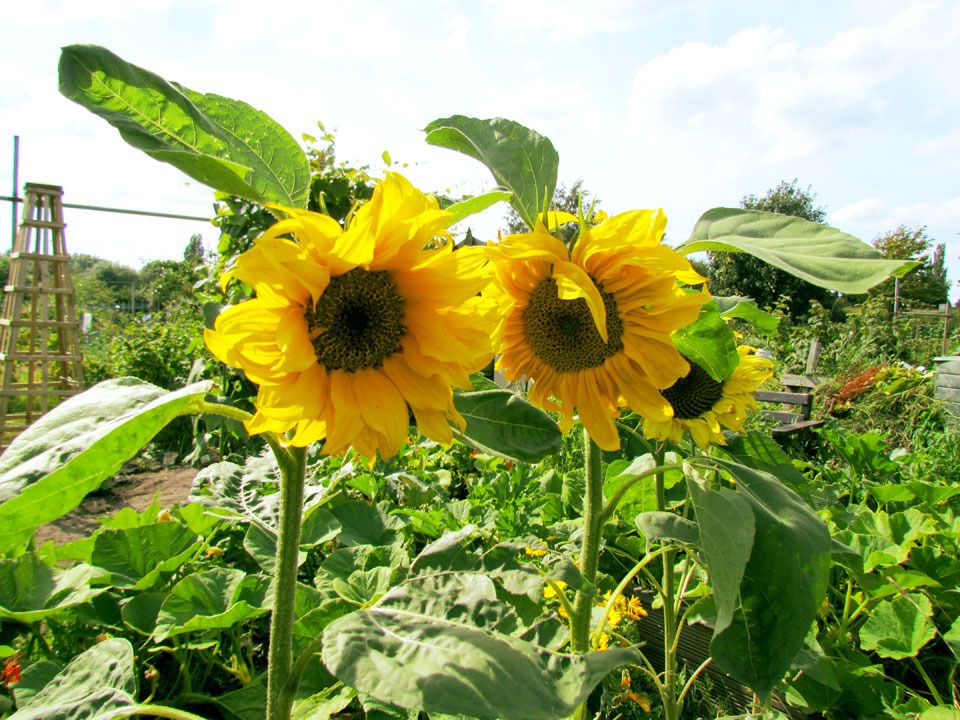 Sunflower success. Never reached these lofty heights before in previous years. Must be all the angry fist waving at slugs and snails that I did this year. Or perhaps the frog that is living in my salad bed. I've not used any chemicals on the plot, no weed killers, no slug pellets and I feel rewarded with a lovely little creature deciding that I'm his human friend.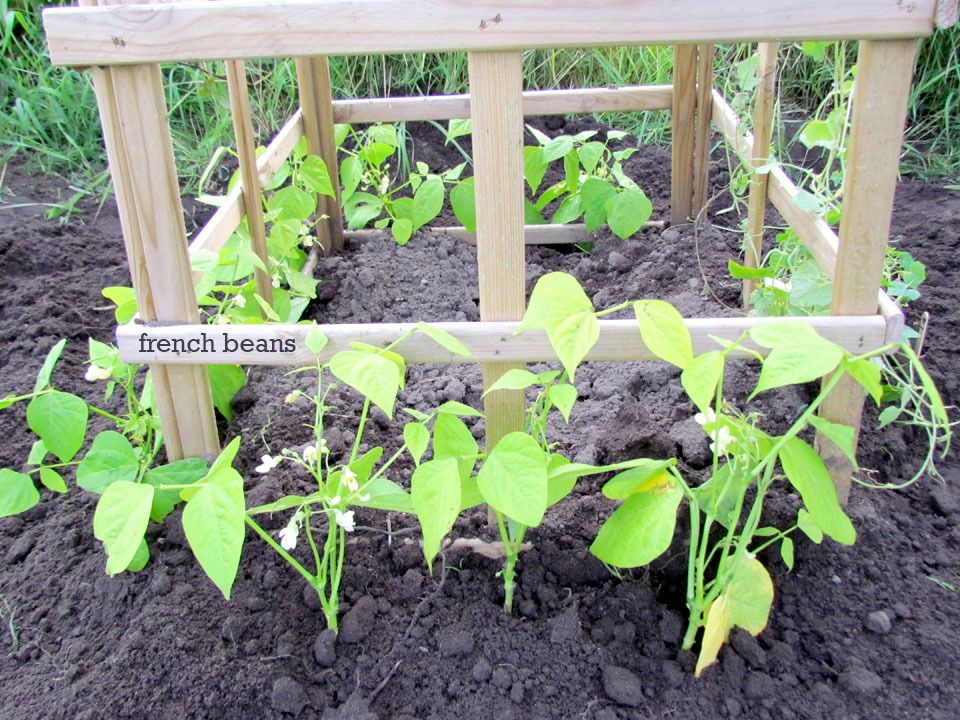 A last attempt at a final bean crop. French beans purchased from a roadside stall and a few extras chucked in off the kind gentleman. Hiding around the other side is a cucamelon - a little alien looking mini melon that tastes of cucumber that I picked up at the open allotments we went to recently.
Meanwhile my son has discovered a love of soil as you can see.....
Sunny days spent gathering the best that the earth can offer - courgettes, potatoes, beetroot and lettuce. Containers that could be filled three times over with raspberries, red currants and the start of the blackberries. Ah blackberry season. A point that makes the homely gene kick in and I want to bake pie after pie.
The gooseberry bushes are now bare, just leaf and sharp spines, living to fight another year. All the goosegogs are in the fridge - still need to do something with them, a fool or a pie or swirling into vanilla ice cream.
Usual folk having a chat, life, business and how are your pumpkins looking? On a quiet day there is just you and the birds and bugs. Peace.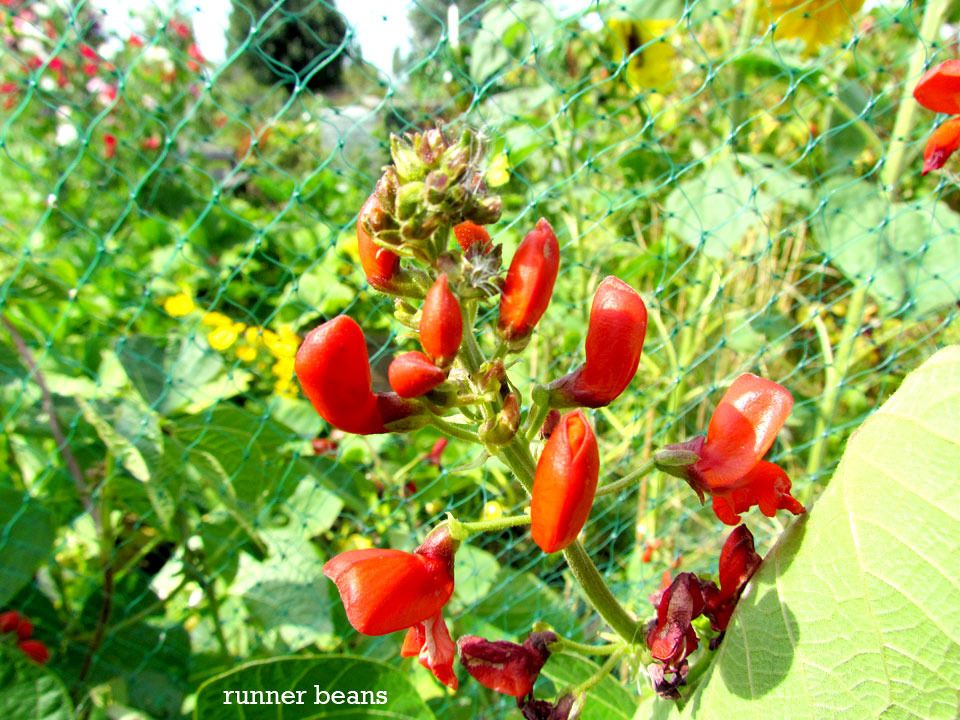 The bean proliferation is behind by a couple of weeks but with the runner's flowering and the start of the pods forming on some, I think we are going to be well stocked. They never disappoint. Nasturtiums need reigning in as per usual but I'll save my argument with them for another day as for now they are attracting the bees and the hoverflies who are most welcome onto my plot.
Sometimes the hoverflies come to say hello by my face - have you had that too? Inquistive? Friendly? We seem to hold our glance for a few seconds before it darts off in another direction.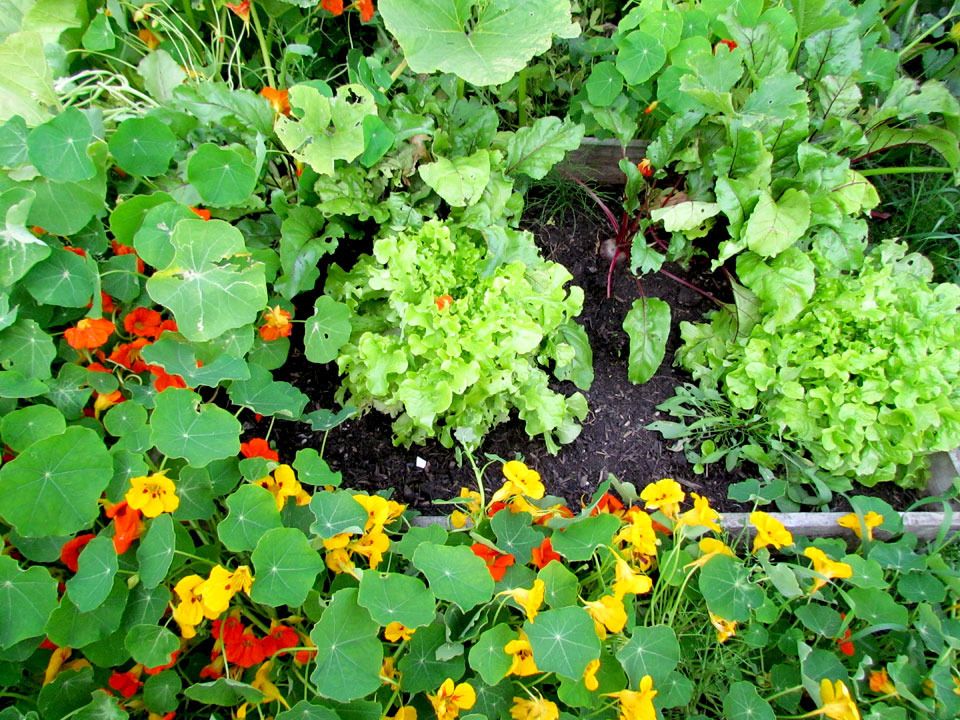 The pumpkins and squashes are wild. Some I do no have a clue what they are, maybe in a couple of weeks it will become more apparent if they are going to be a butternut squash or a pumpkin that will need some helpful hands to carry it's orange rind weightiness off the plot. Greedy fruits that will be expanding just like their courgette cousins. The cucurbit family, my favourites.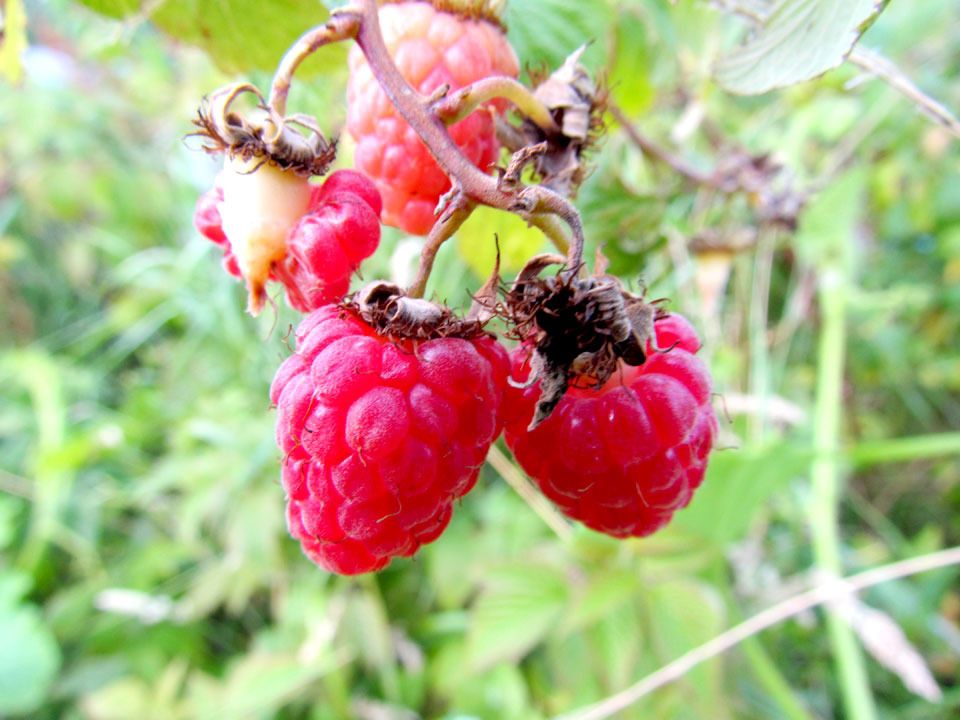 With the allotment in this constant state of production, much more time can be spend idly surveying and admiring the colours as each plot sprawls into another, broken only by narrow grass paths that my son runs around on. A network of beans climbing nets, onions drying on upturned bins and leafy rows of lettuce. It's an art. Turning bare earth into these magic kitchen gardens in just a few months.
A quick check around. Make sure the spade is back in the shed and the mini harvest for the evening is taken home. Meanwhile......on the plot overnight, there's a sneaky hidden courgette cheering as it becomes a marrow.