Down steep winding streets to the fishing port of Mevagissey. Saint Meva and Saint Issey combine with the word 'hag' which is 'and' in Cornish.....Meva hag Issey.....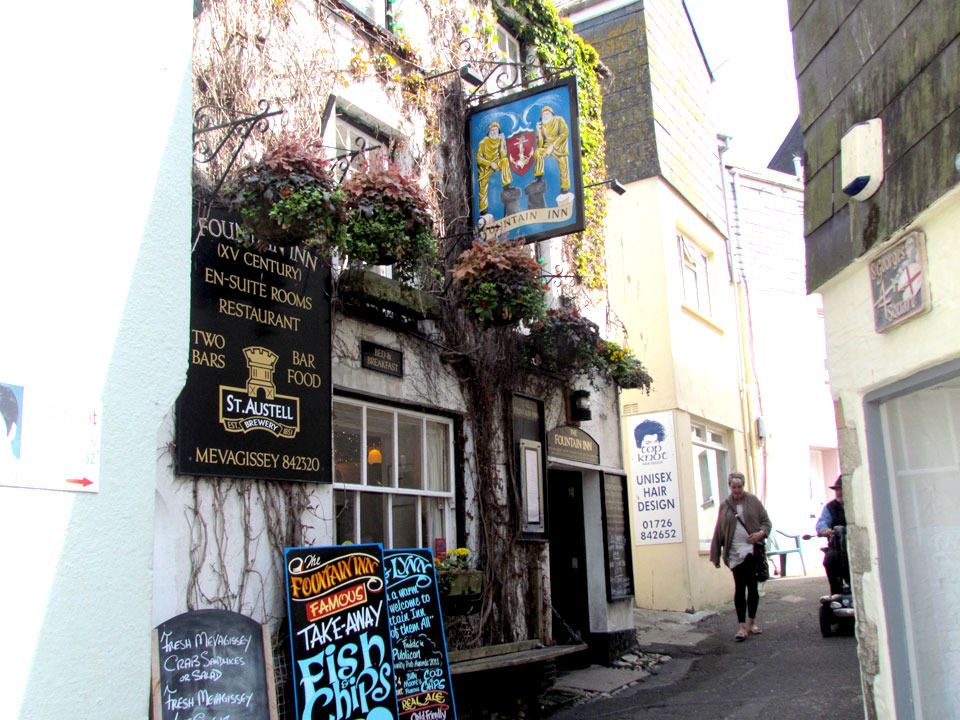 Lots of little lanes with cottages and a traditional pub or two serving fish and chips. The screech of seagulls as they drift on the breeze around the port. Alighting upon colourful fishing boats. Opportunists.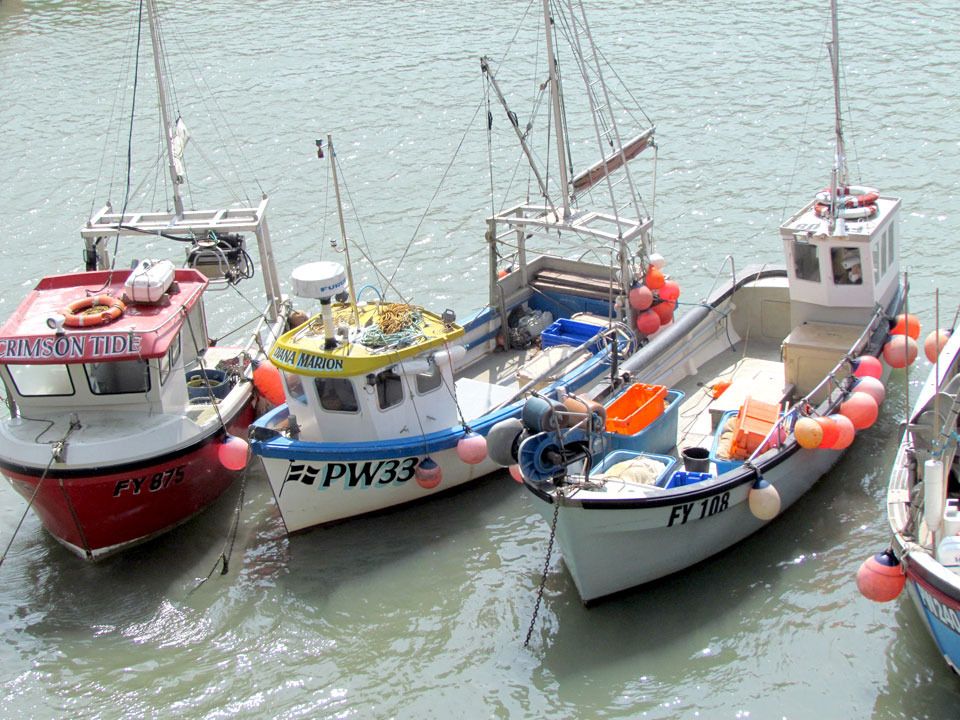 C
ouldn't look any more like a postcard if it tried. We sat on a bench and watched the mixture of tourists and fishermen. Ice creams and fishing nets. Zimmer frames and crabbing pots. The gentle put-put of a small boat and the whisper of a net being tied. Fishing village melodies.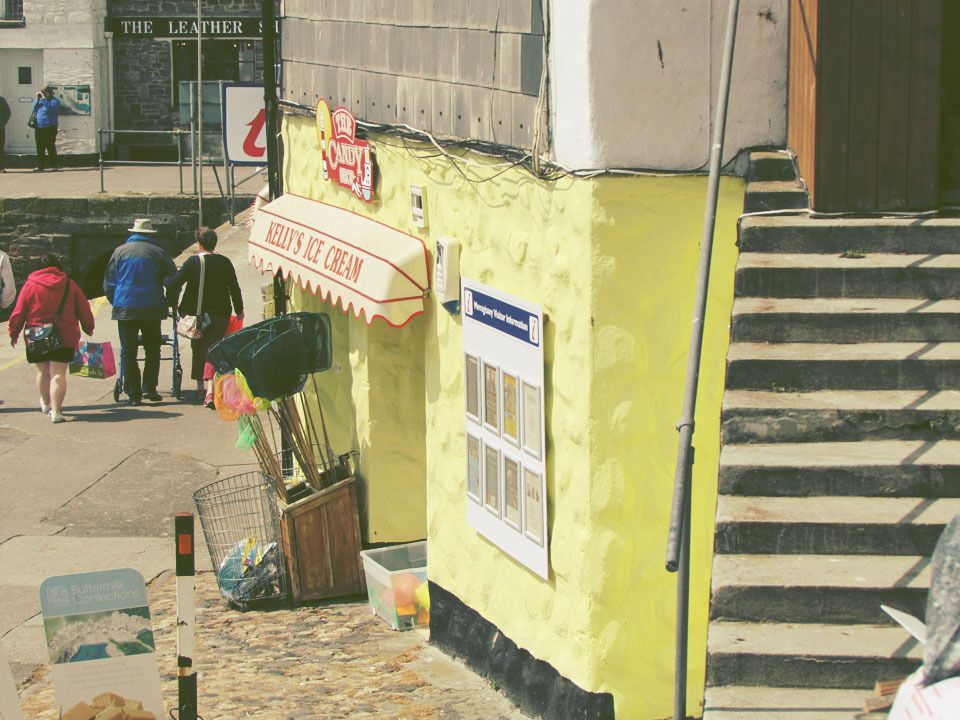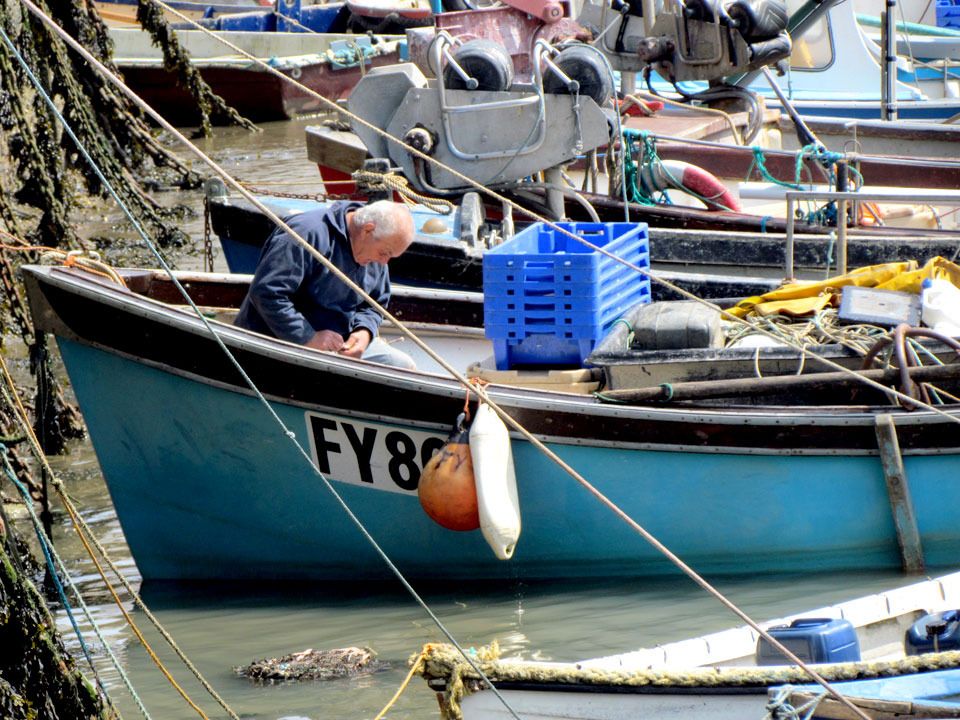 Small cottages with views that must both comfort and be pretty scary at times with high tides and a flooding harbour. Still the rows of plants decorating the fronts are hopeful there will be no submerging this year.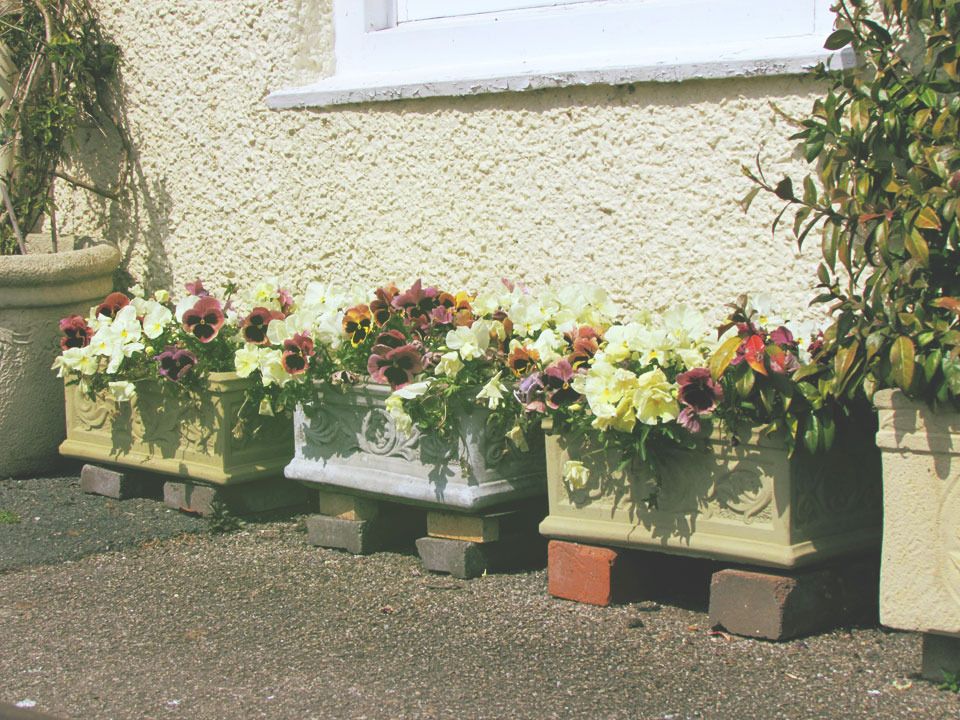 Not wanting to move from the benches, too absorbed in this Cornish bubble. Pasty time. Moving on.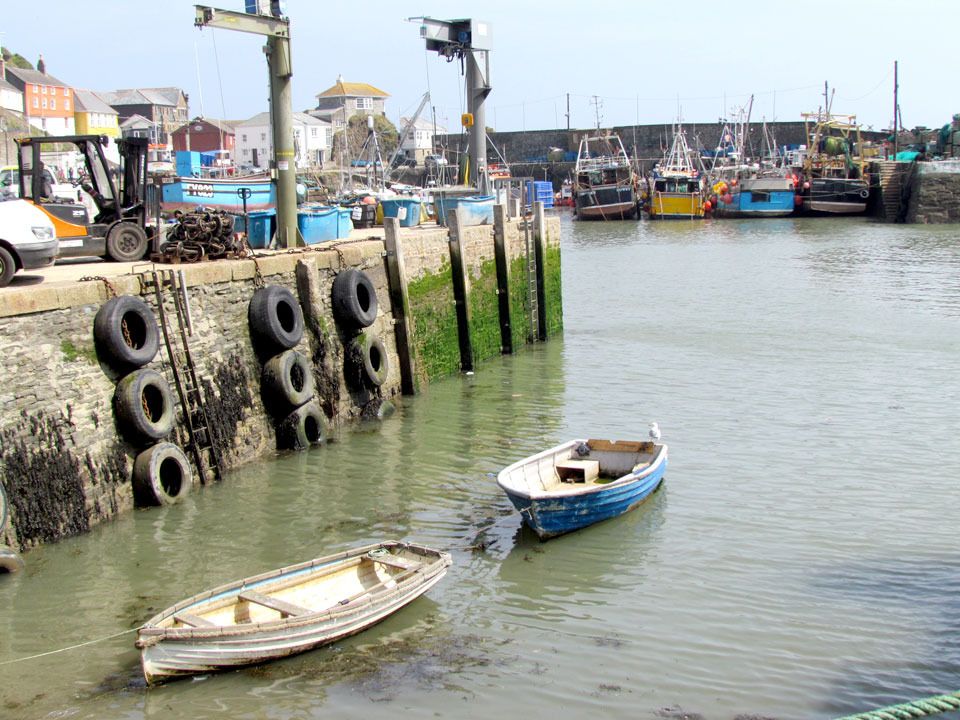 I think I prefer the harbour of all coastal locations, the busyness occupies my ever whirring brain but yet at a slower pace than normal. There's enough stimulus to keep me excited by new information, yet calming as is meant to be on holiday. Oh and no sand. Not a lover of too much sand.
Harbours and ports are also a bit of a junk magnet which excites me. Unusual objects to photograph and the merging of different textures.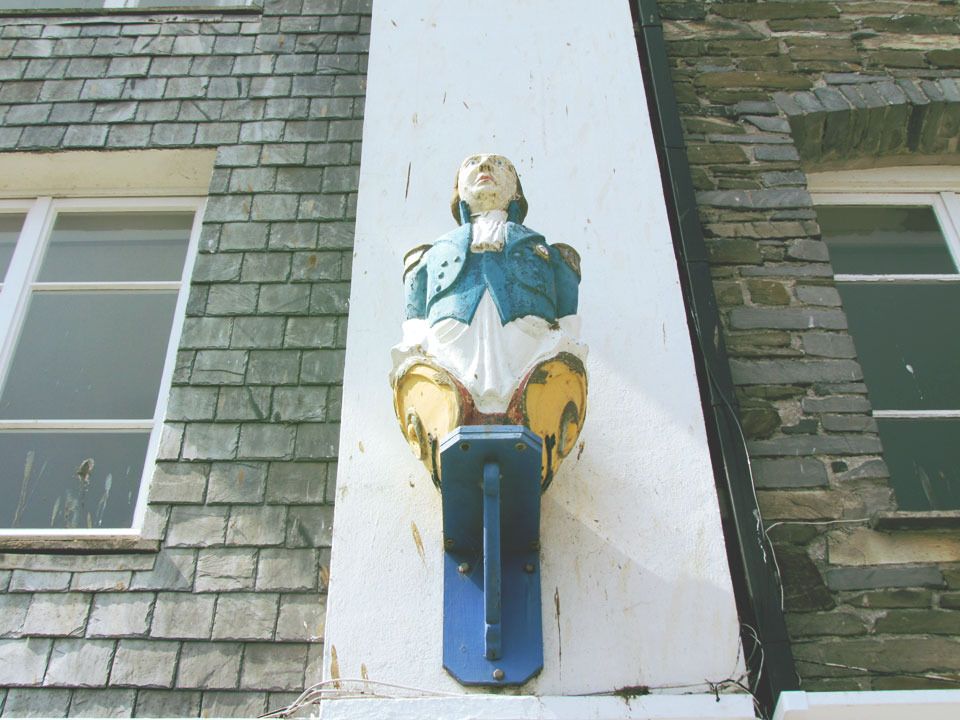 On the harbour front were a couple of Turnstone birds looking for crustaceans and insects. Dainty, skippy birds that were amusing to watch as they picked at bits of seaweed and pebbles.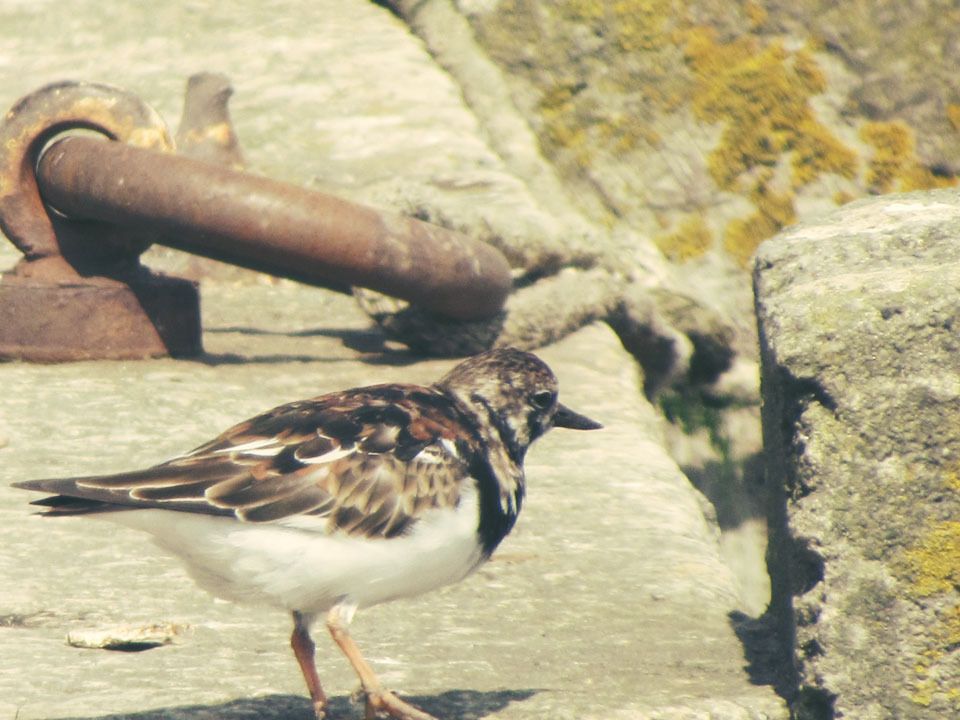 The blue and yellow of this boat is so cheerful and I'm wondering what I can paint up at home in these same colours. Maybe an old wooden chair, dip coloured legs? Capturing my happy mood as I stand on the harbour wall. I want to take it all home. I make a big effort to open up a mental pocket of my brain and chuck a big heap of Cornwall in for when it's a grey day.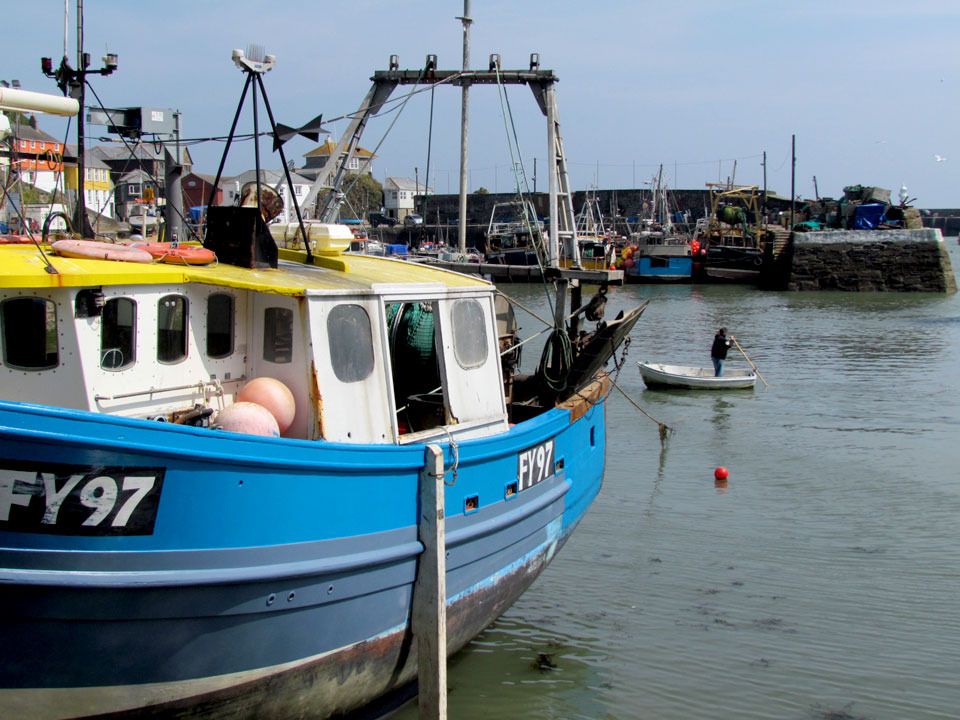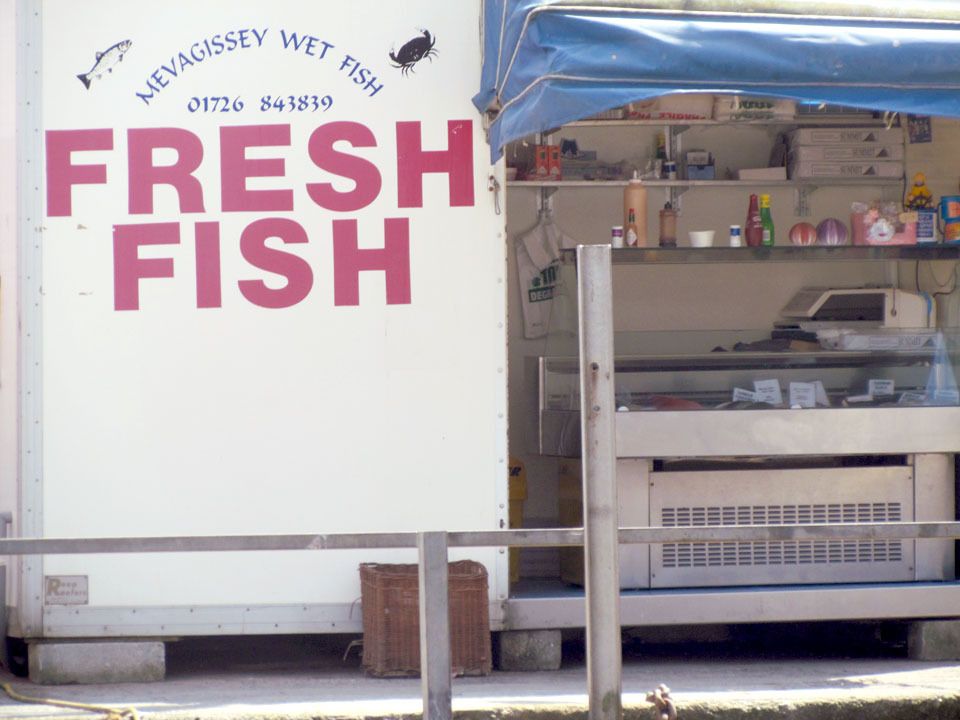 I don't even eat fish but yet I'm strangely fascinated by fishing and the net jumbles or the rights and wrongs of different methods. The first year of a degree spent writing essays on fisheries probably and a geography teacher who was of the variety that had bubbling enthusiasm that caught your attention and stopped you flicking paper or carving hearts into the wooden desk.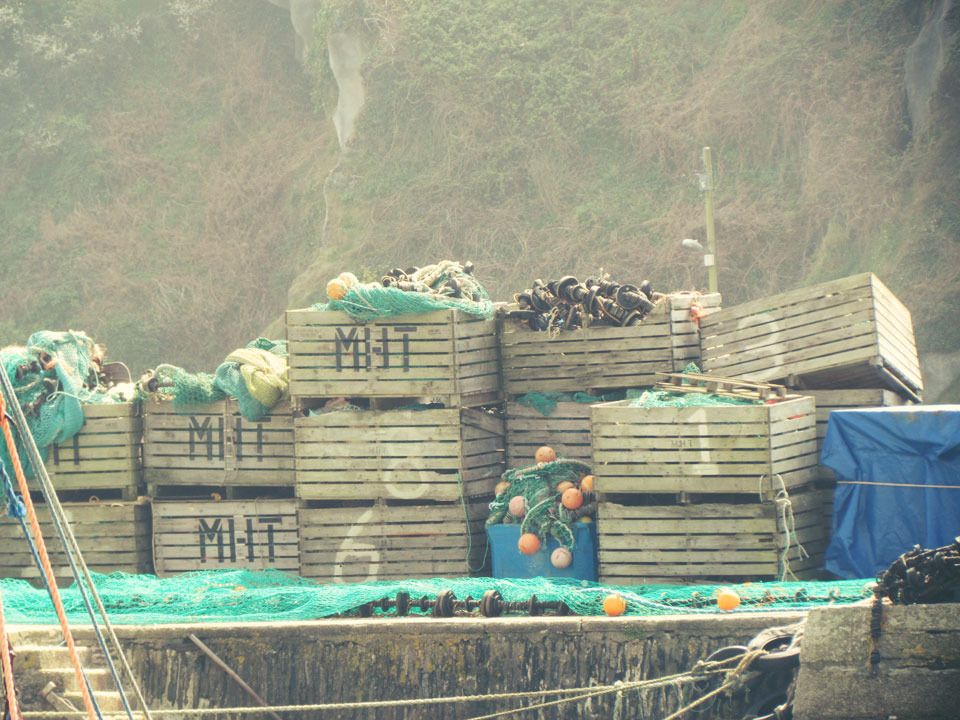 Flags ripped yet pretty. Sunbeams scattering and dancing off the hillside cottages. That wonderful sweeping collection of coloured houses that spells seaside village with muddy boots outside and by night a swirling puff of smoke from the chimney. Real coastal living of windows decorated with wooden birds, seashell mobiles and B&B signs. Vacancies.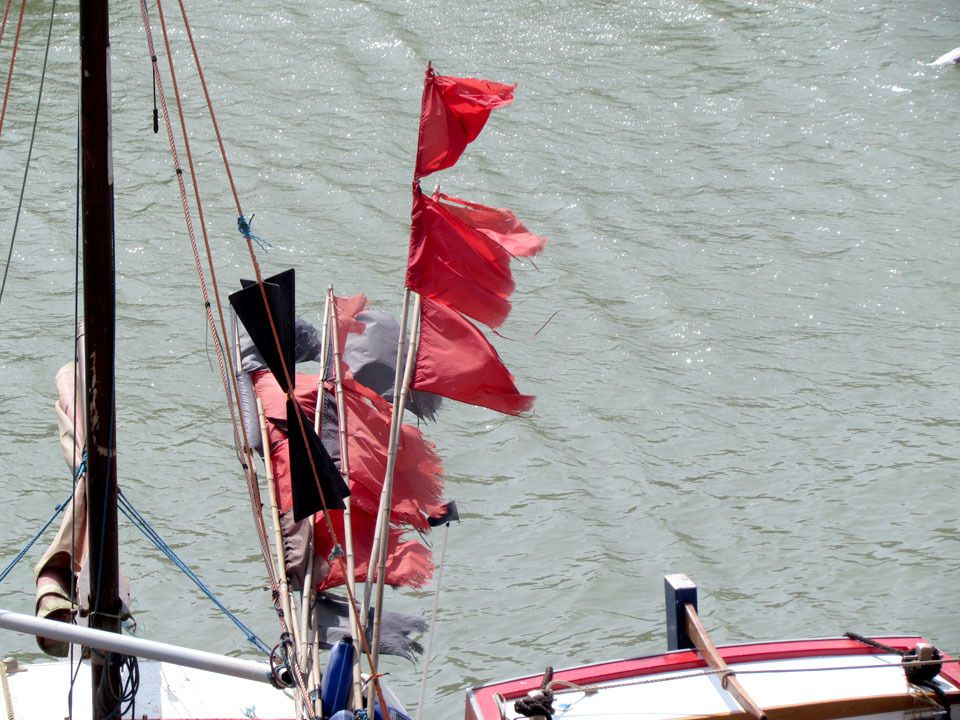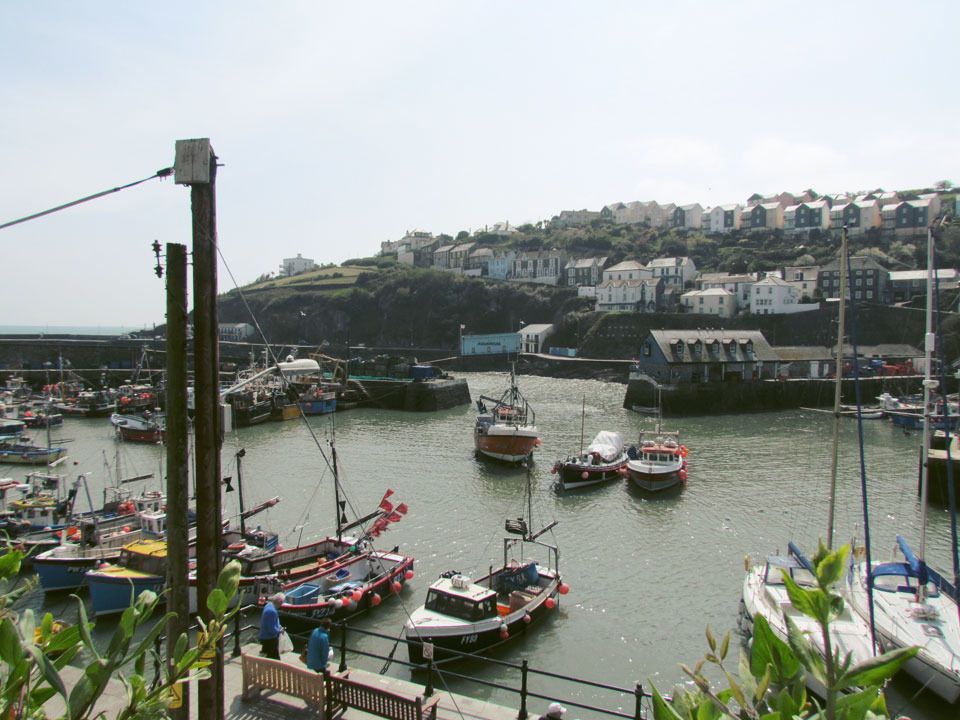 Back up the streets, mismatched and higgledy. I stock up on postcards, fridge magnets and smugglers for the little one. Buy chips all salted and tangy with vinegar and share a couple naughtily with a herring gull - well I didn't want to mess with him when he was sat on the car bonnet.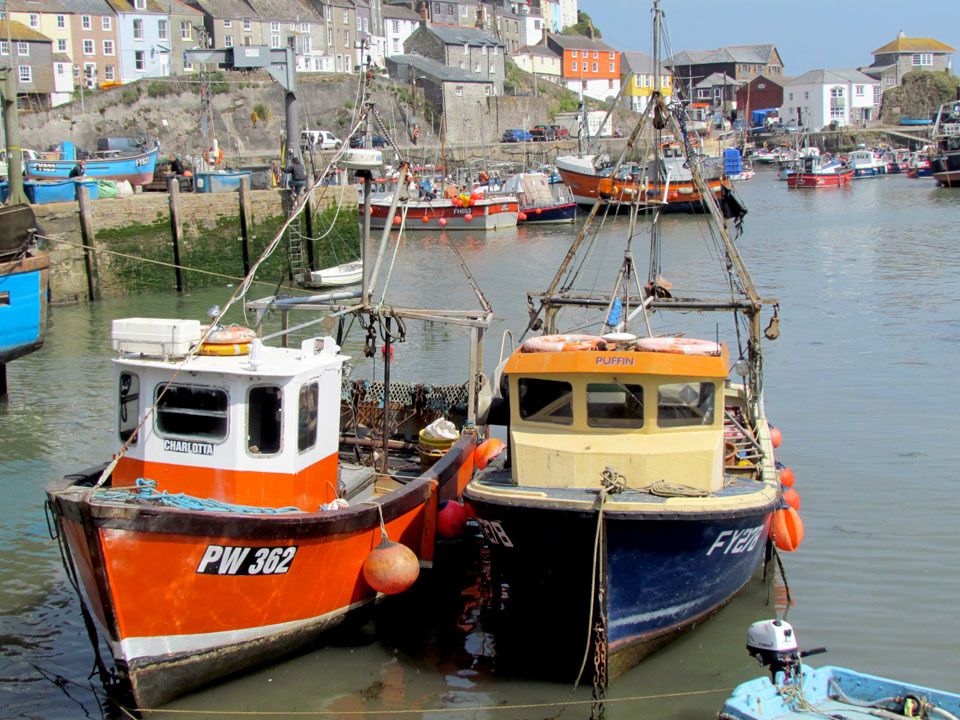 Other Cornish posts:
A walk around Padstow
Exploring St Ives
Trebah Gardens
And a perfect melody for a perfect Mevagissey day.