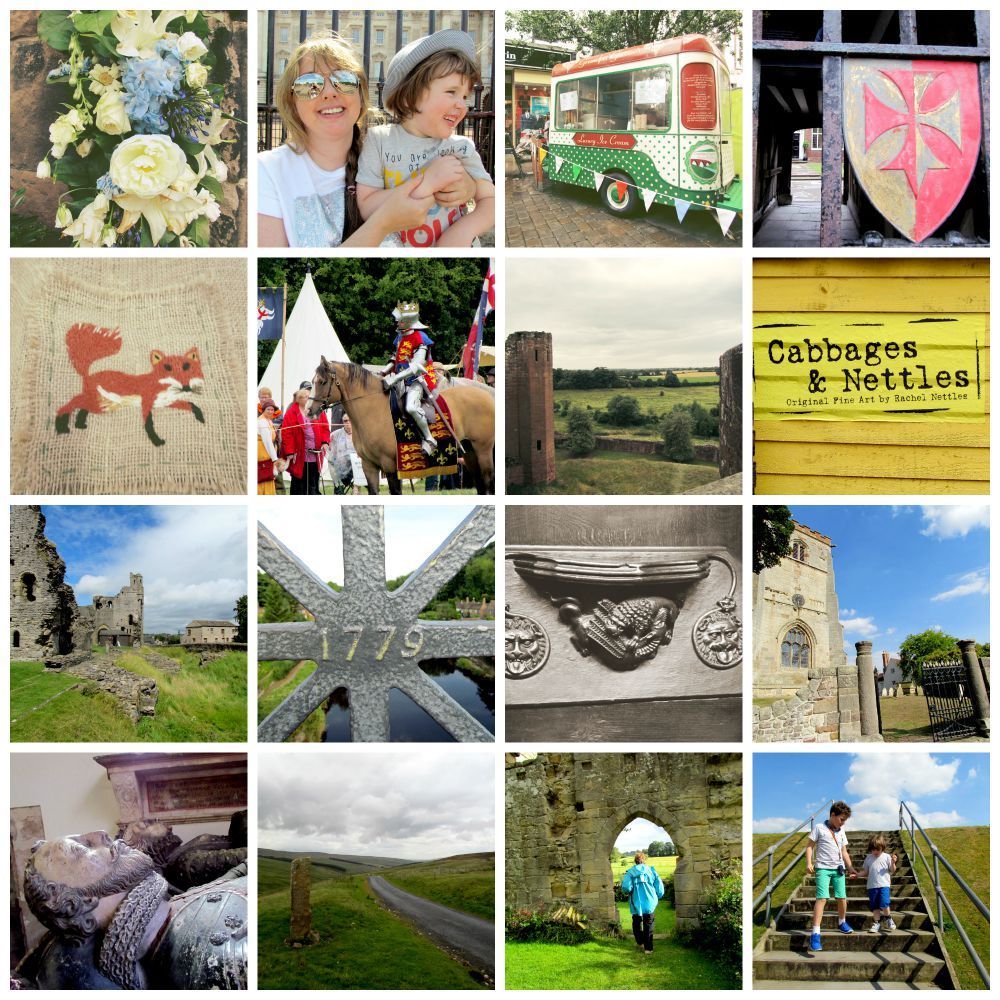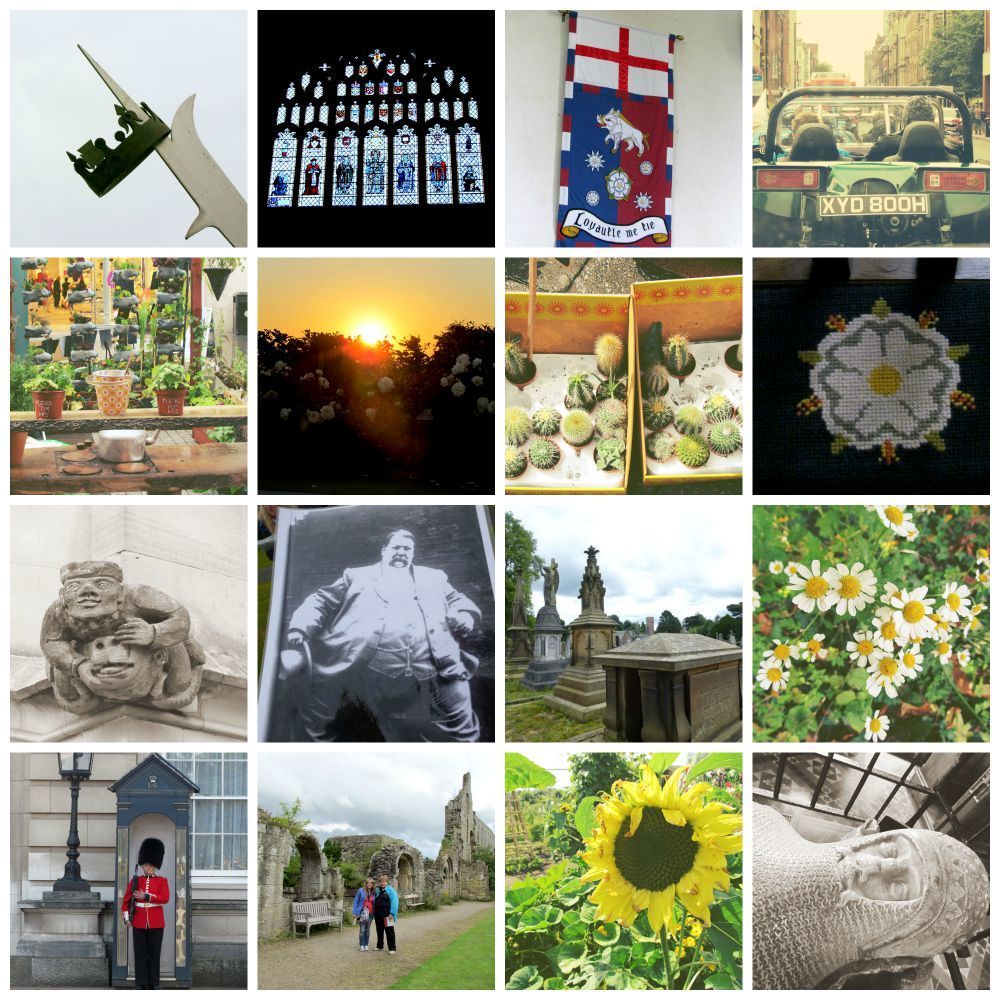 An absolute full month of day trips and exciting adventures, many of them still to share.
August started with a day in London, showing little man all the usual tourist sights. His socks were well and truly walked off. For a 5 year old boy he certainly can walk miles and miles. There was a huge bike event on in the city which made it a bit tricky at times and we were hemmed in Green Park, I thought I was going to explode with rage as most of the cyclists in their fancy gear and expensive bikes were pretty full of it. I may have had a few words at one point but managed to be polite and keep my fire contained.
The allotment has been a regular fixture with courgettes and summer fruits aplenty, muddy faces and some sunshine. We also had a great time looking around the urban garden festival in Manchester despite the relentless rain.
I have been poking around churches and found myself a new opportunity connected with it. Nothing can explain the swooping joy I feel when I see a parish church on our travels and skip under the lychgate to firstly find the creaking church door open and then a stunning interior of treasures and a funerary monument. Not every ones cup of tea I know and I think that makes me like it all the more.
The lady that gave me the church bug a few years back has been exploring this month with me too. We visited the Yorkshire Dales looking at castles, abbeys, churches and secret ruins. A magical time with plenty of tea and cake.
We then went to the Battle of Bosworth anniversary and I had the best time ever, making new friends, having sunrise walks, attending services for Richard III and a fair few laughs along the way. Oh and more tea and cake.
There's been cathedrals, Roman cities, Kenilworth Castle, Stratford-upon-Avon, Iron Bridge and a tour of a Victorian cemetery. I'm on my own with the latter too aren't I? Oh the things I have to show you when I catch up......
Favourite activity of the month - blackberry picking. I love late summer and then autumn and the blackberries are the first sign that harvest is on its way, pumpkins, falling leaves and the best evening of the year is getting closer......Boo!