Summertime. The Queen arrives, hair aglow. Will she be charmed by the garden or the tower? A grand expression of love to the Virgin Queen. Days of festivities all for her. Love captured but unable to be pursued, just a letter kept by a bedside.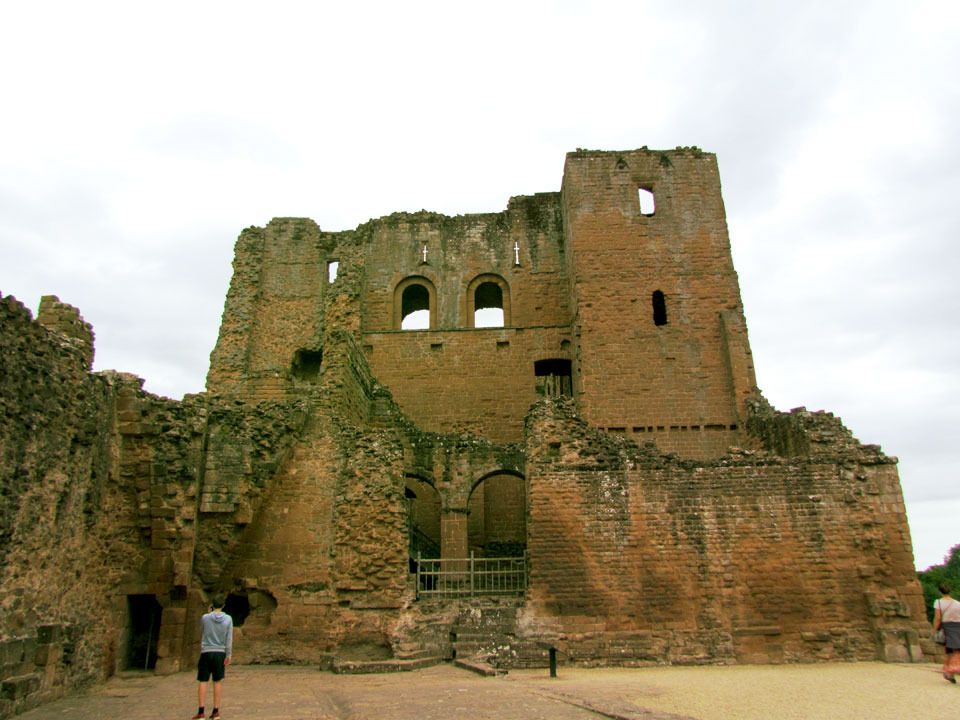 Kenilworth Castle, Warwickshire
Start at the Norman keep built in the 12th century and walk your way around, moving through the centuries. To John of Gaunt's Great Hall in the 14th century, an imposing sandstone structure with huge windows that would have given guests a magnificent glimpse of the surrounding landscape, once surrounded by a mere, now meadowland.
Climb up for distant views across the Warwickshire countryside, scare each other in the dark cellars and try not to get vertigo in Leicester's tower, built for Queen Elizabeth I by Robert Dudley, Earl of Leicester as part of his plan to woo her. A new wooden staircase and platform allow you to see this part of the castle where the Queen would have had a private apartment.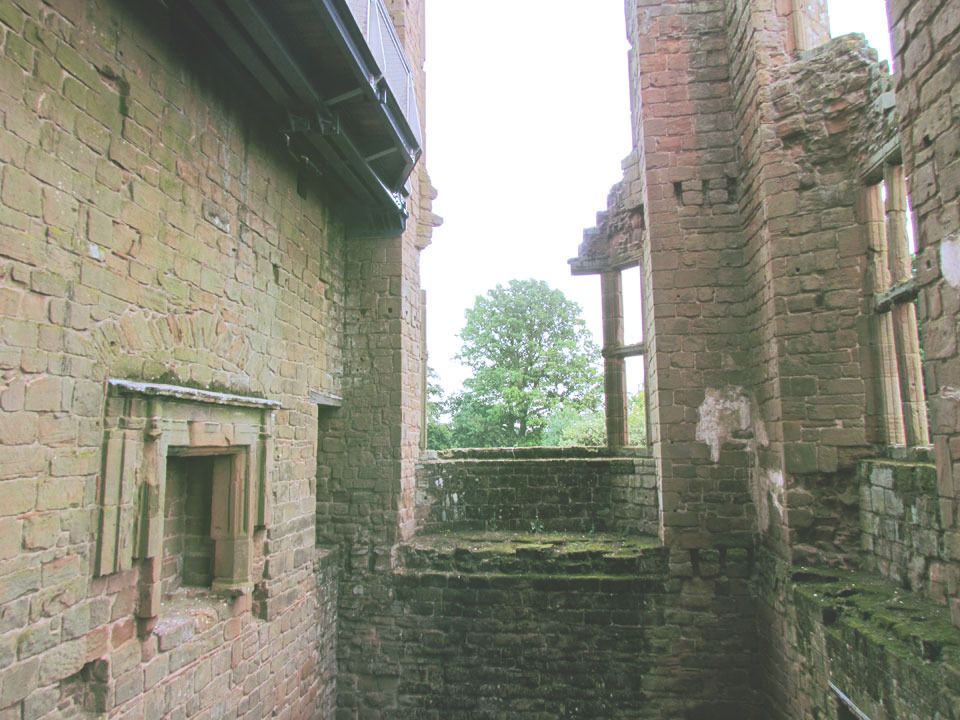 See where the floors would have been, you can see the fireplaces. It's eerie looking at ruined castle, empty shells with stone full of names carved into them and fleeting emotive feeling captured in the very grain of each block. If you are quiet, they whisper to you of lost loves, of affairs and tears. Moments broken by chirruping laughter of the present day.
Having a moment to soak up the atmosphere. My little castle explorer.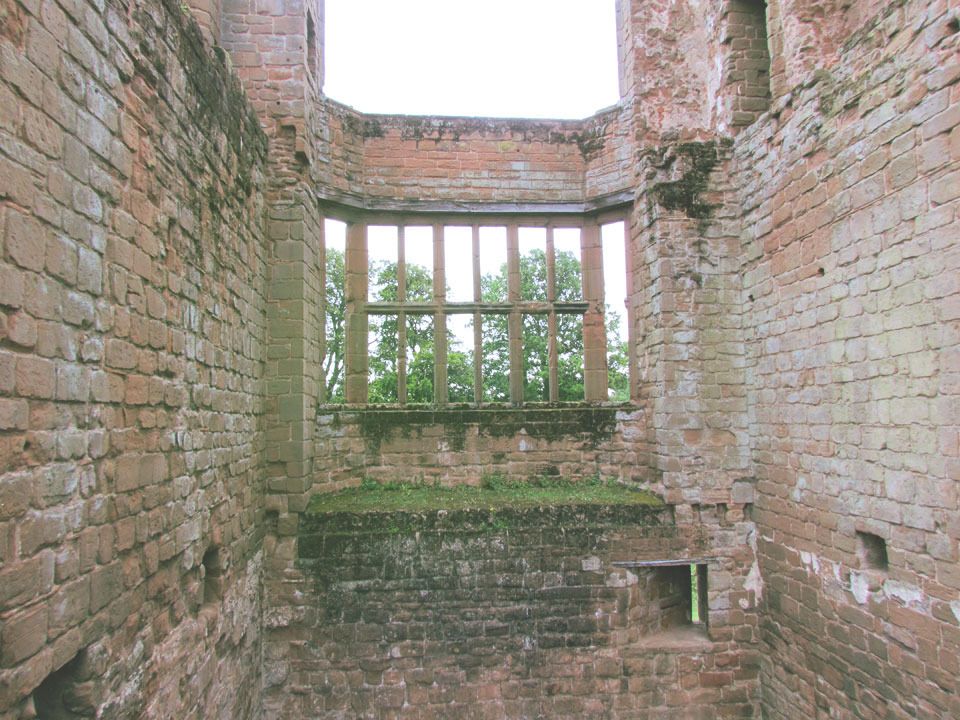 The gardens have been restored as they might have been in the Elizabethan era, very nice and deserving of a separate post. You can also grab a bite to eat in the Stable Block and look around Leicester's Gatehouse that houses an exhibition. Lots to do.
{Kenilworth Castle is owned by English Heritage and you can find out more here}