It's getting a bit chilly now and with snow forecast in some parts of the UK this week it seems fitting that this month's Bostik Bloggers challenge is indeed that -

SNOW!
I actually made a couple of lanterns for Martinmas last week with the craft box and here is what I did.
Firstly a jam jar lantern using:
Bostik White Glu
Clean jam jar
Transparent paper
Fallen leaves out of the garden
Glittery snow stickers
Grey wool
Scissors
The leaves were stuck on the jar and then the transparent paper wrapped around, cut to size and glued with the Bostik White Glu. Wool was wrapped around the top to decorate and them embellished with the glittery snowflake stickers. Pop a battery tealight in and you have a frosted wintry lantern.
We then made a lantern from some sparkly white card. Fold the card in half, then cut into the bent over edge, just by an inch so it creates a fringe. Open up the card and make into a cylinder, fold over the base and glue. Punch two holes at the top so you can thread ribbon or string through to make a handle. We then places a colour changing tea light in and hung in the window to brighten up the early dark evenings.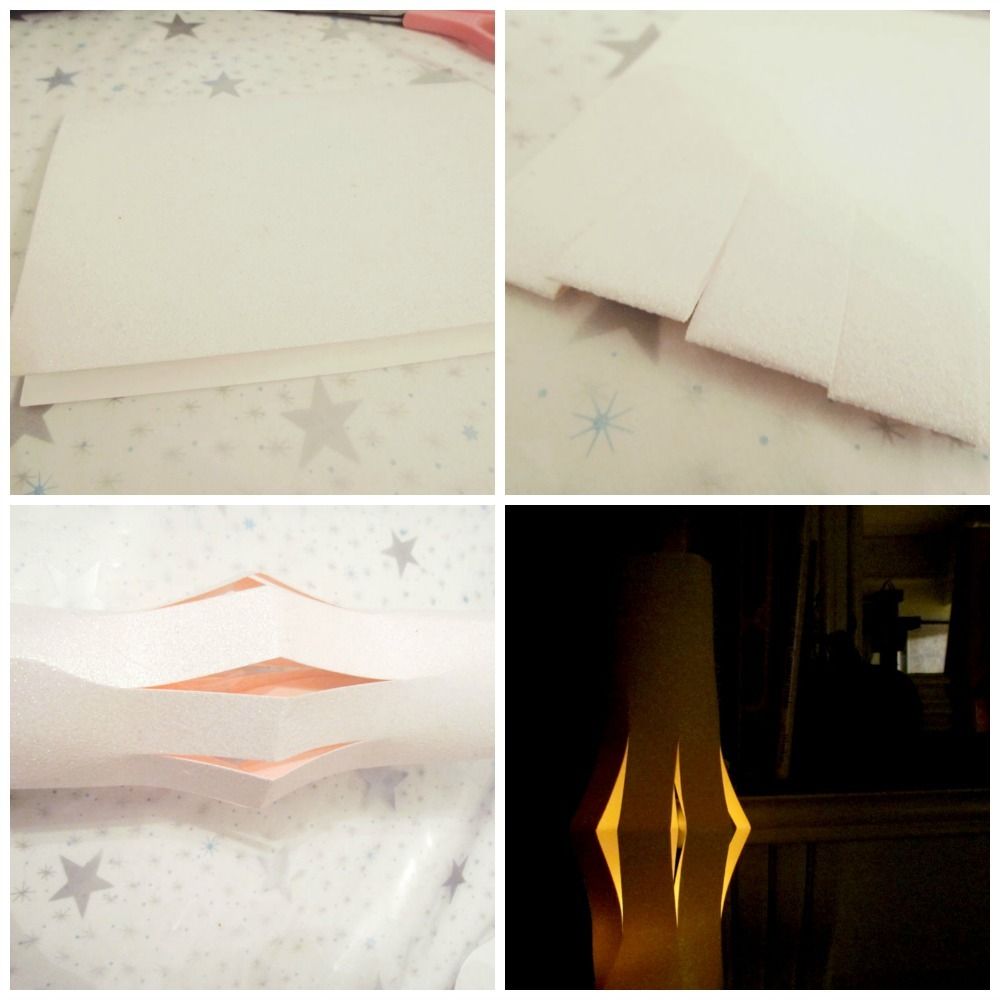 Finally we made a winter decoration using:
Blu Tack Foam Pads
Blu Tack White Glu
A plastic hoop
Fluffy blue and white pom poms
A foam snowflake
Pearly buttons
Blue Ric rac
Using both the Blu Tack Foam Pads and White Glu we stuck the pom poms and buttons around the plastic hoop and used the ric rac to hang it from on our pinboard.
The craft box was provided to me by Bostik as part of the Tots100/Bostik Craft Bloggers Club