The Treacle Market in Macclesfield again - this time with a spooky feel. Plenty of pumpkins, mysterious stalls and one little grumpy boggart.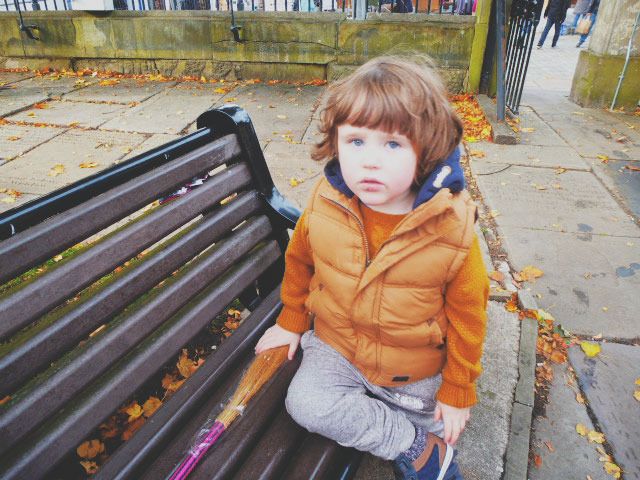 Much stomping of feet and despite the fun autumn atmosphere, this little sidekick of mine was not happy at all.....until he had a super duper burger from a stall. With relief we could then look around at the eclectic stalls from Gothic wares of skulls and Victorian photos to antlers and gas masks. Much inspiration.
I could buy so much here, all these unusual items for my little museum I call home. With a few bits of Victoriana, some Halloween bits and pieces for Little Bird, broomstick tucked under arm and sugar skull mask hooked on my bag we listened to music, watched dancing and came away smiling. So mental note for you all - boggarts can be bought with cheese burgers and a bit of silliness.