Once upon a time a green dragon wanted milk,
For tired out he was of chasing maidens dressed in silk
Of flying after knights who fled on trusty steed
And scaring ogres in forest glens, he'd had enough indeed
All he wanted was to drink a glass of lovely Cravendale
To sit upon his favourite rock and curl up in his tail,
Have a little cookie or slice of magic cake
A rest from breathing fire and making townsfolk shake.
But there did come a little boy who liked his milk drink too
And wasn't going to let the dragon, the white bottle pursue,
The dragon cowered low in fright at this mighty strong willed child
He wasn't going to dual against him, so loud and oh so wild.
But then the boy with golden locks had a sudden change of heart
And scampered off to solve this problem, for he was very smart
No need to quarrel or to fuss, he'd two stripy straws in hand
For sharing milk with a dragon friend would surely be very grand.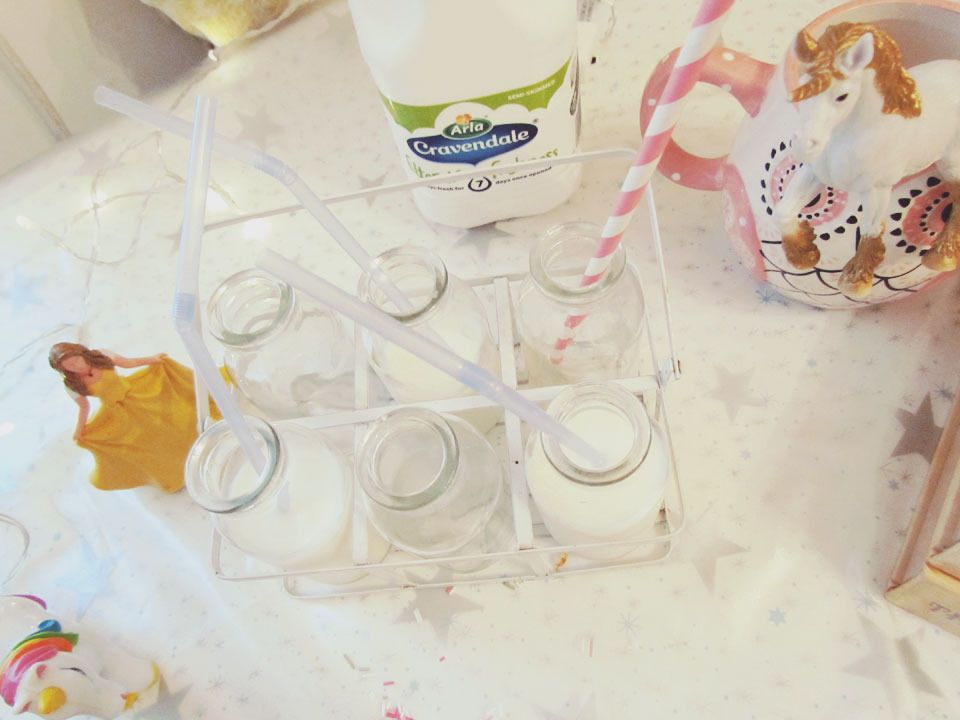 My little boy has a small dragon who likes to join us for tea sometimes, so we delve into the fairy tale books and have a little tea party for unicorns, chivalric knights and gingerbread men.
Out comes the Hansel & Gretel tableware, mini milk bottles and pastel straws.
Dainty sandwiches and some glittery bun cakes
to eat and
creamy fresh Cravendale milk
to drink. For powering dragon flight and my young squire's energy this milk is great - with no additives or preservatives,
17 essential vitamins and minerals
all of us are happy.
A lovely mid afternoon treat, warm and cosy by the fire at this time of year. The stories flow - will we go to Wonderland or Never-never Land? Then let us snooze under an enchantment and dream away.....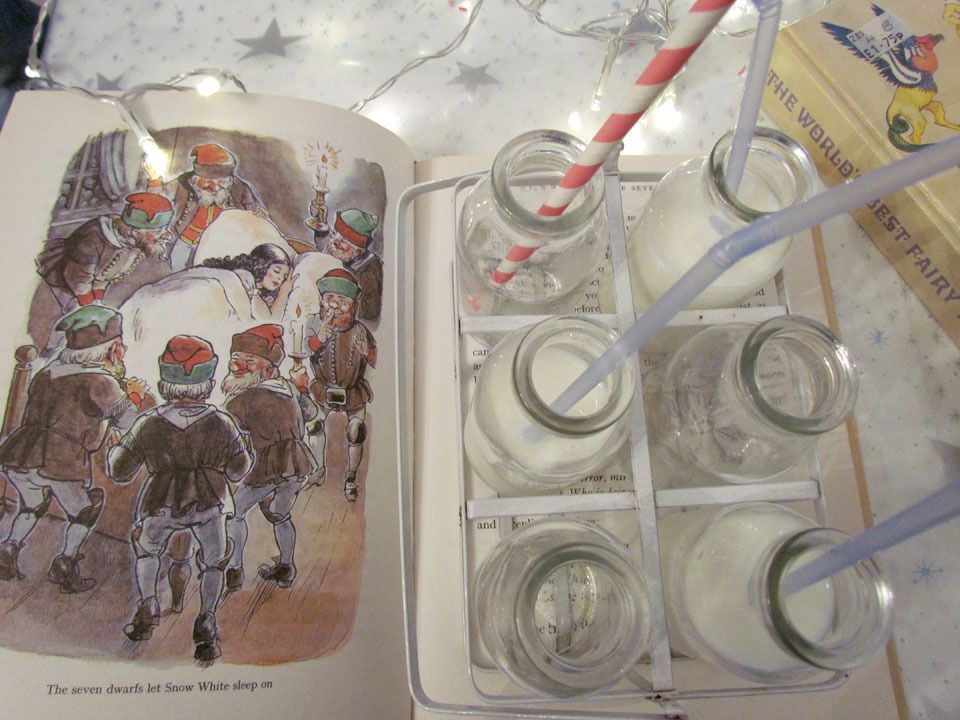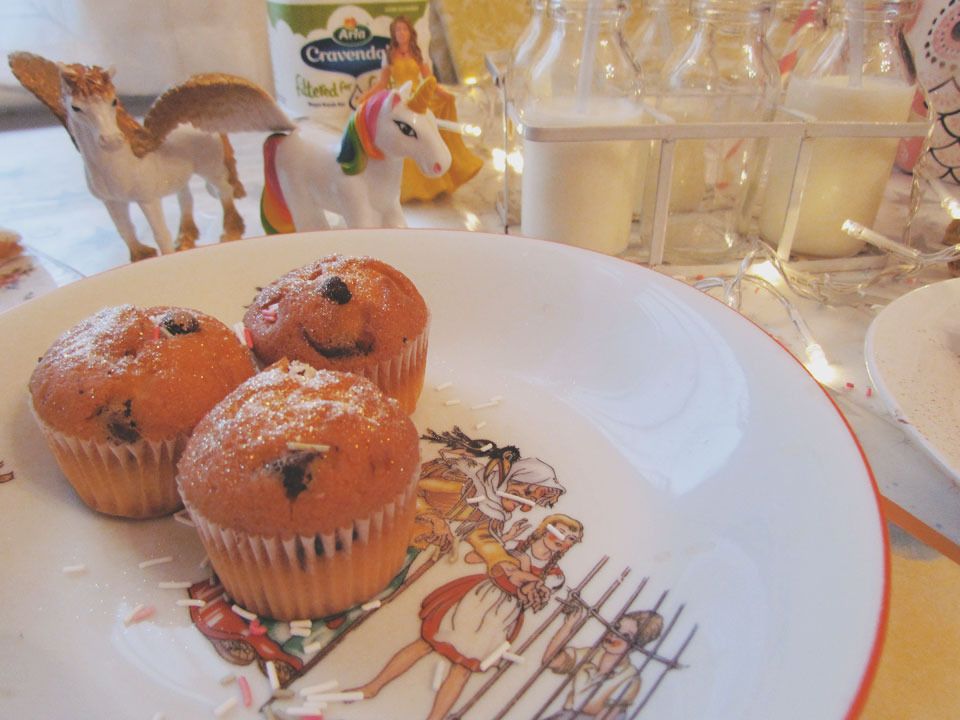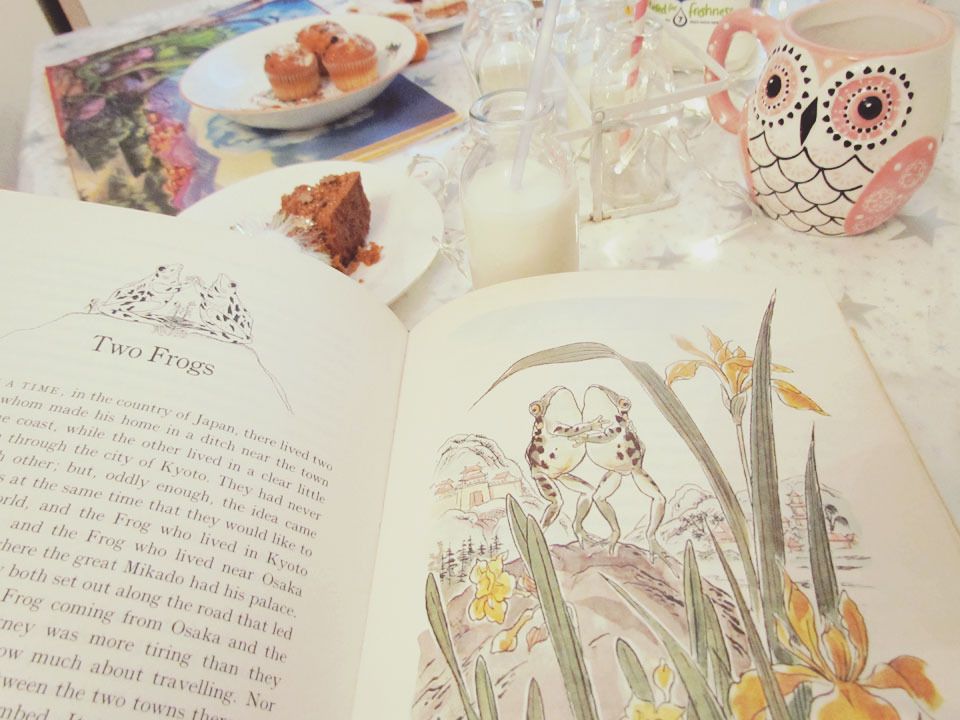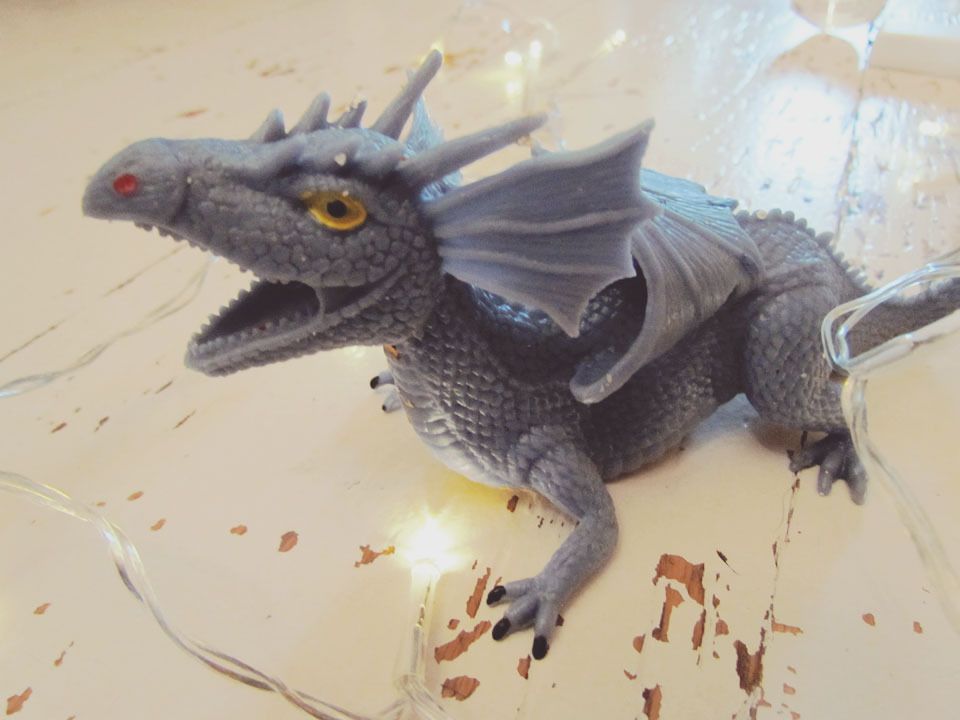 This post is an entry for BritMums #MilkDrinkersMilk linky challenge, sponsored by Cravendale.