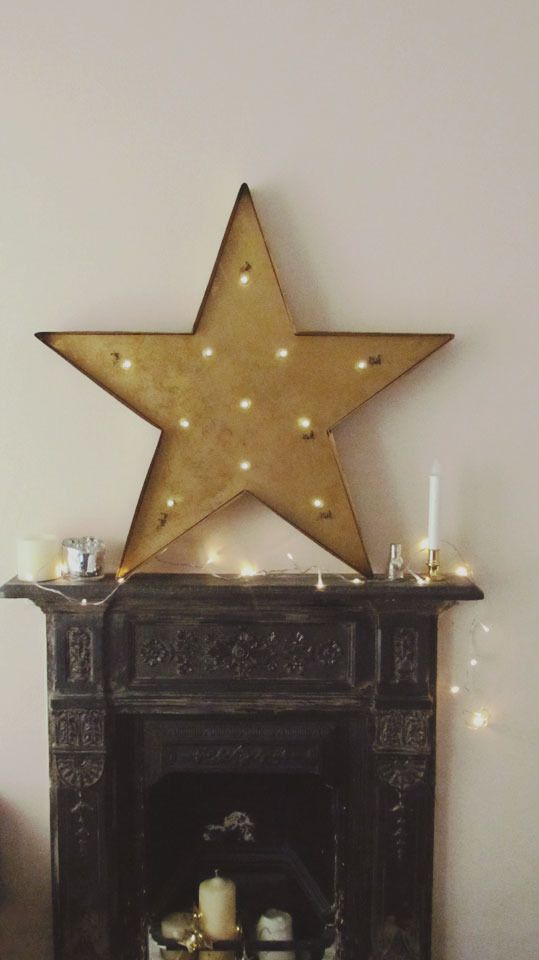 "Industrial is the stripped-back one, the one with character and edgy features. Unlike the other trends, this one takes things for what they really are and encourages us to strip things
back, even if they are a little imperfect." The Industrial trend
Industrial is metal, wood, raw textures and a stripped back beauty. Warm metals like copper bring a cosy glow for autumn through into winter, the gold metal lit star wall art from Graham and Brown is a striking centre piece for this trend. It looks great on my cast iron fireplace with some soft glow fairy lights and an antique glass effect tea light holder.
The contrast of metals is a little luxurious touch to my bedroom, with an element of the distressed effect it adds a contemporary feel to my old house. The star lights up with tiny bulbs and offsets a plain wall with warm tones.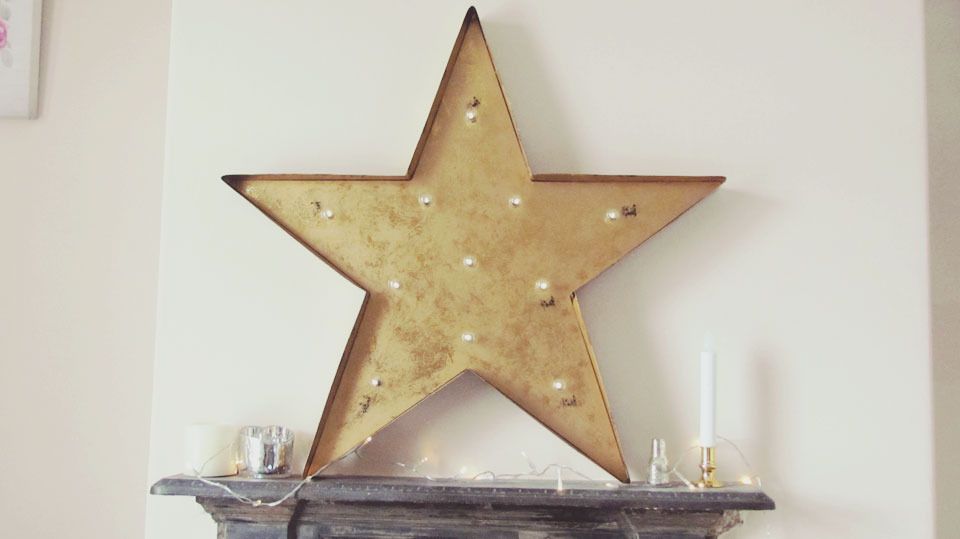 A few industrial accessories bring edgy style into the home from copper candles and geometric mirrors to shimmering wallpaper on a statement wall. This year has been a big trend with copper and you can pick up bowls, candles and other pieces inexpensively to create this look.
Some warming metallic elements in a nook of the home is a perfect antidote to the cold winter days. Here are a selection of items for introducing industrial glamour to your home.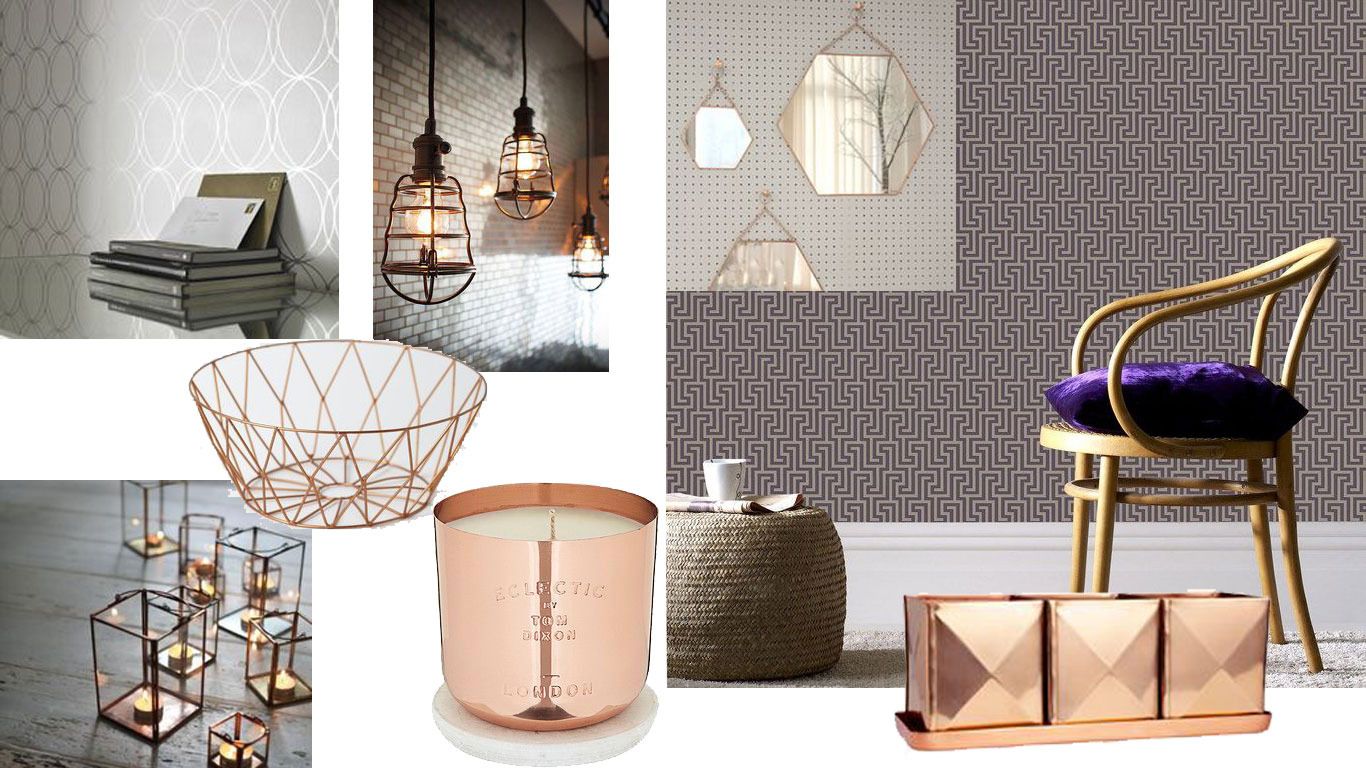 Darcy white silver Graham & Brown// cage pendants // hexagonal copper mirrors // copper wire basket // copper lanterns // copper candle // metallic Juan Purple wallpaper Graham & Brown // copper plant pot trio
*Collaboration