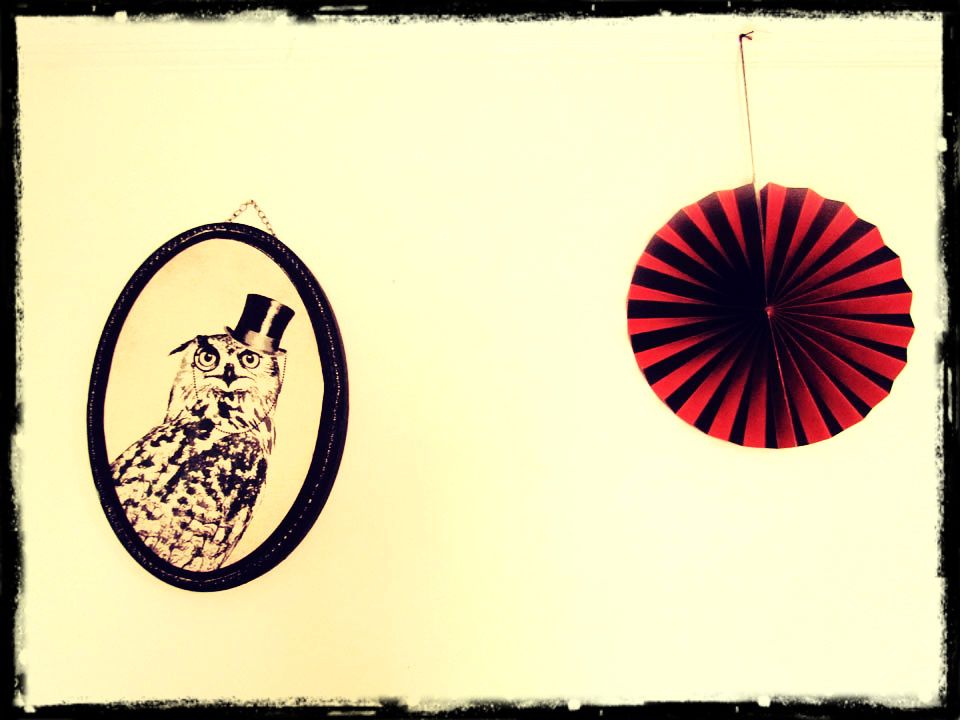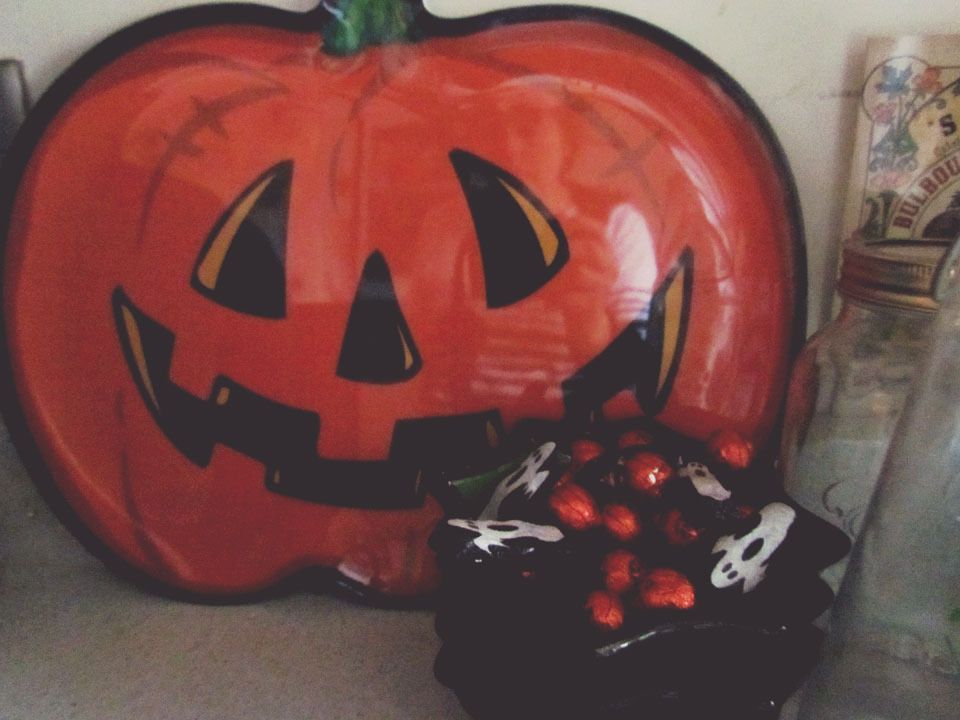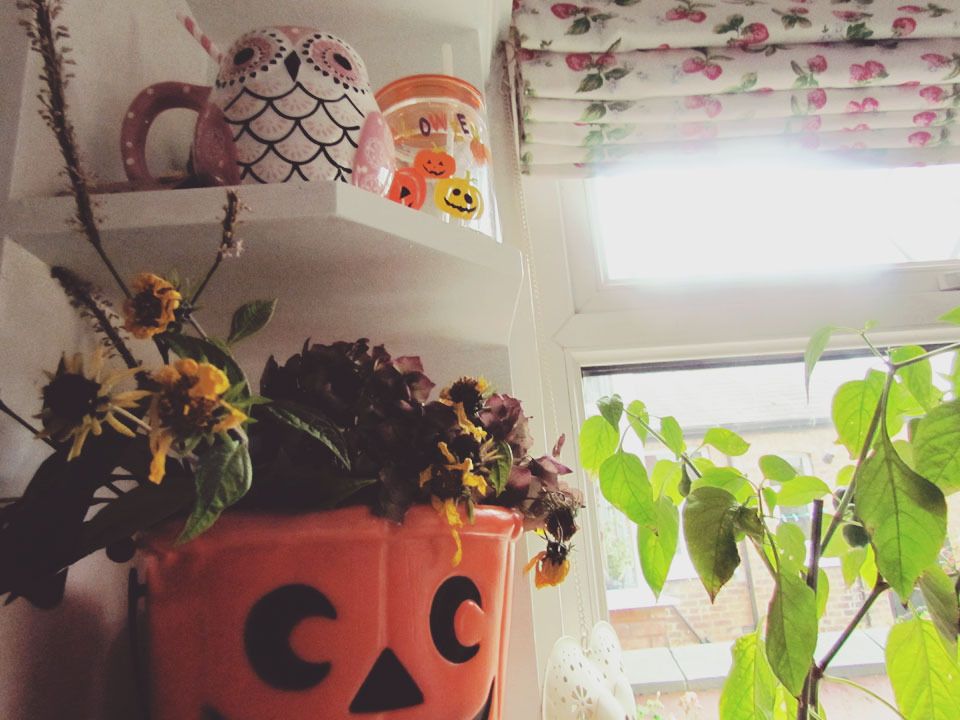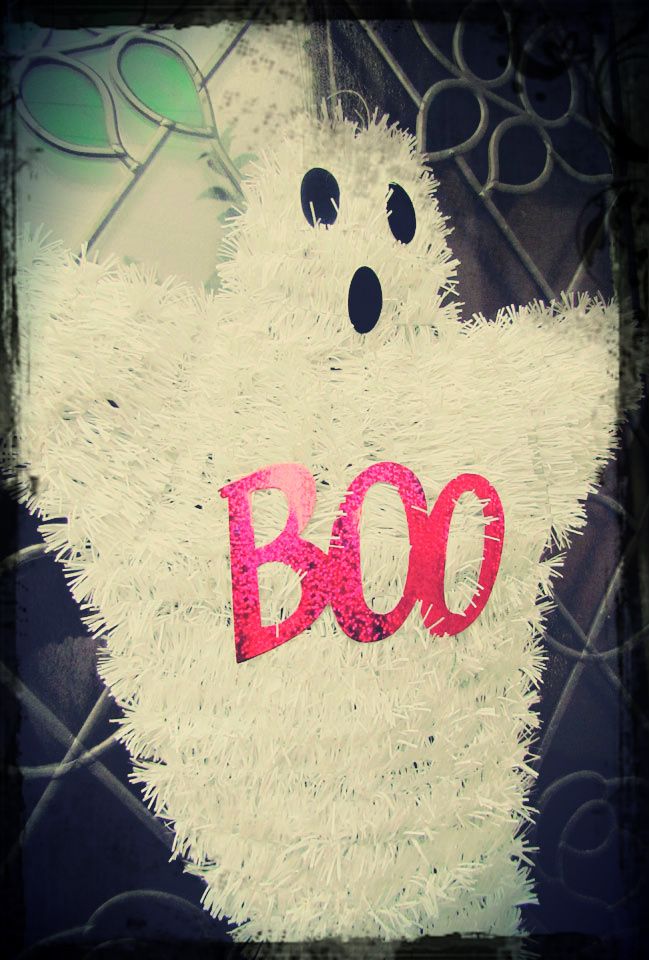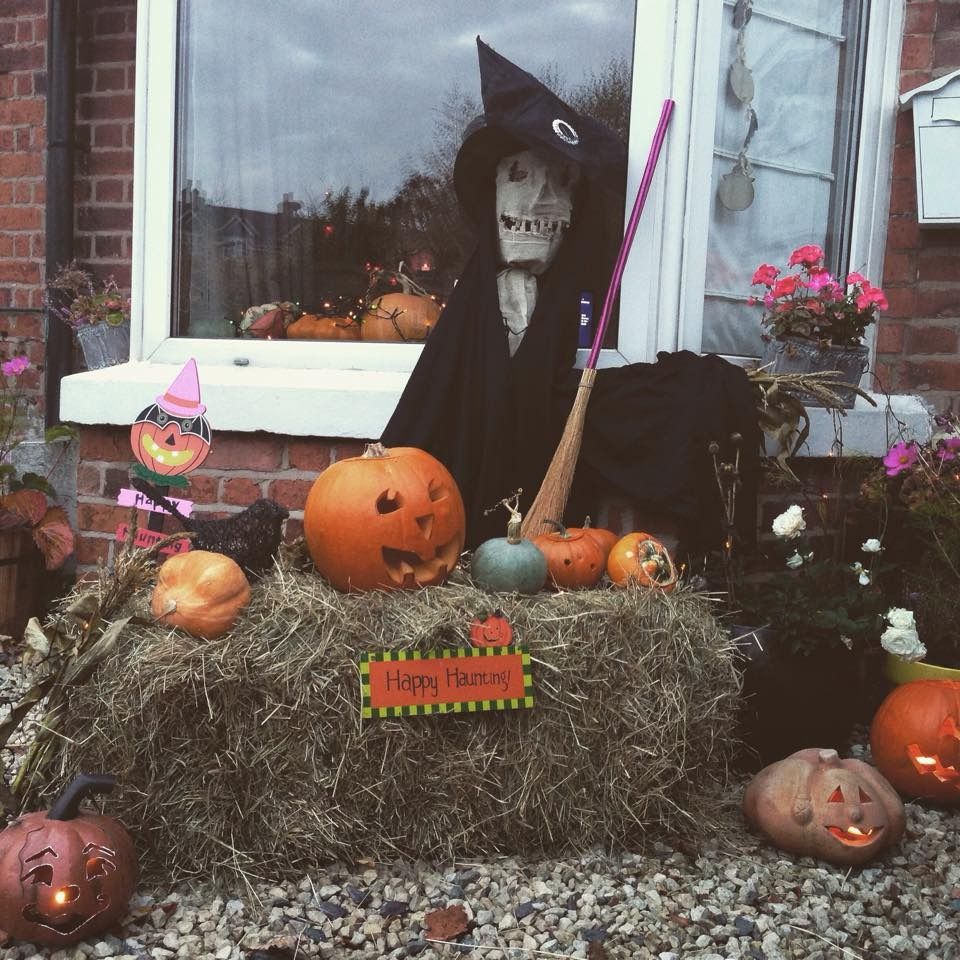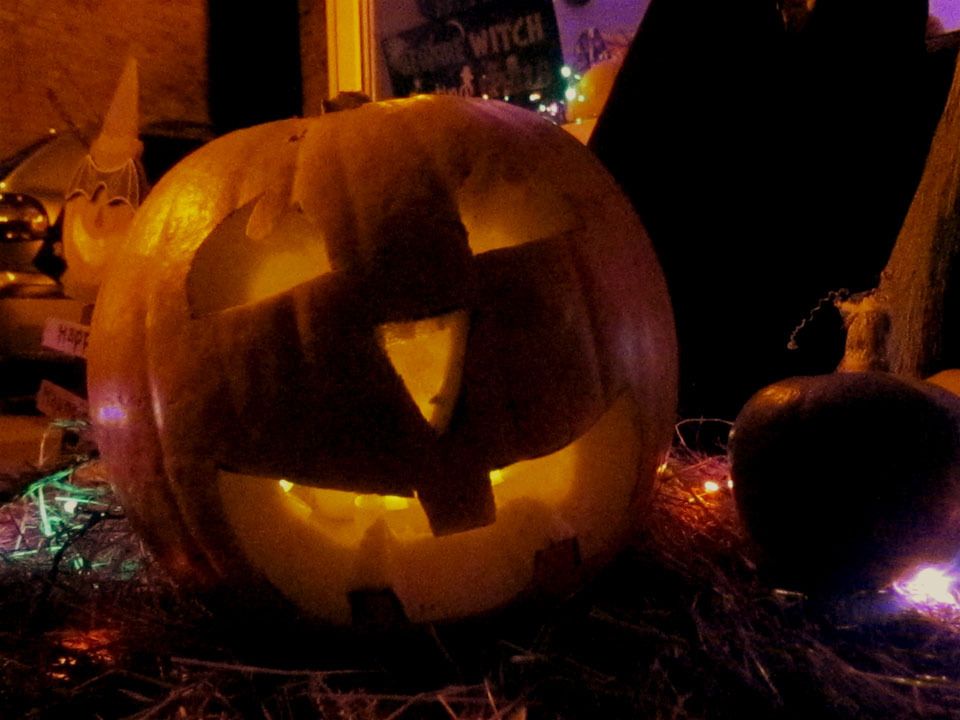 Halloween was so quiet, hardly any ghouls came a knocking. I was ready with the cackling witch voice,hamming it up good style, backed by my baying hound (Billy terrier) and with more jack-o-lanterns lined up than a Tim Burton film. Those that did trick or treat were all lovely and I felt truly warmed by how sweet and polite the local children were. One little red haired skeleton was so adorable, taking just one lolly with his little bony hand. I had to shake the bucket at him to take more.
I had a little evening walk, scoping out the competition - there's this one house that wins every year. Humming 'This is Halloween' to myself as I went I actually saw more adults dressed up along the way. Followed a zombie down the road and a vampire down the lane. Is Halloween becoming more fun for the grown ups? Definitely fewer and fewer kids trick or treating each year.
Felt at a loss today as I took the decorations down.....not for long though hey?