Down in Pavilion Gardens Buxton, was a light extravaganza, aliens had landed and the unearthly sounds of extra terrestrials lurking around every shrub and frost hollow was an eerie accompaniment to our winter's walk. A quick blast of freezing hail had us running for cover but then the drum beat started and we couldn't help but follow.
A bright lantern trail of colourful characters led by Creeping Toad, the Ice King and the Snow Queen appeared from over the bridge and the lit procession weaved its melodious way around the park past the Peak Paddlers all lit up like Christmas trees on the chilly lake. Wallflower Dance performed with umbrellas aglow and with the lanterns by Buxton Sparkles it was all just unbelievably beautiful and creative.
Back at the band stand, the music started playing traditional carols and the town's lights were switched on. A Grand Bazaar sold gifts and there was food and drink aplenty.
We had a quick walk around the town, past the Opera House and the creepy silhouetted windows of The Crescent. Whilst the building is under development, over the winter holiday period the Glow project will illuminate the windows with silhouettes from archived images.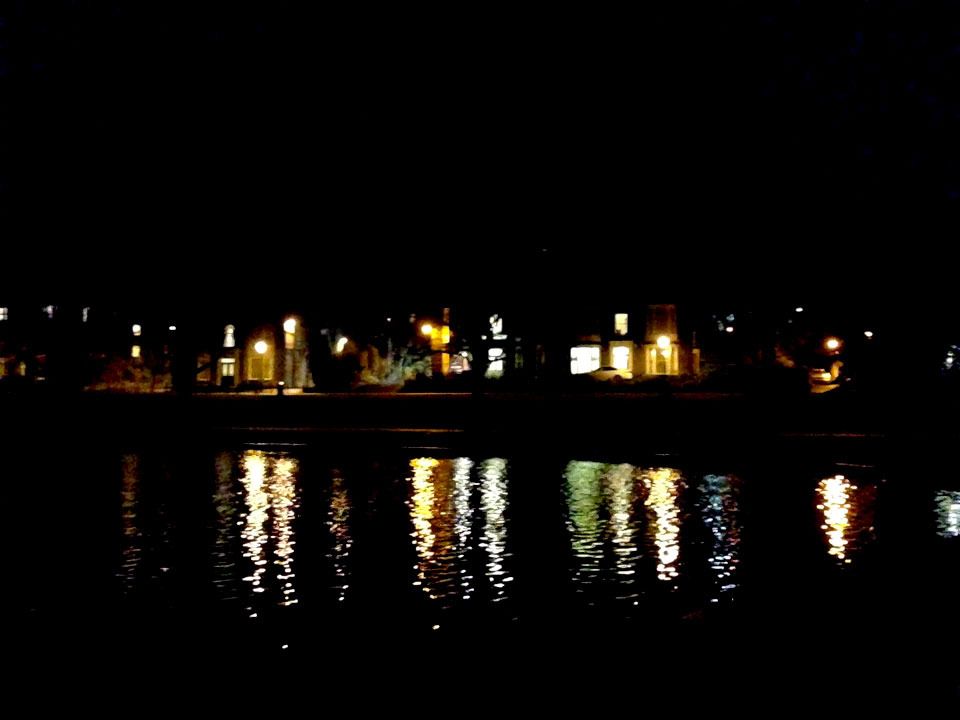 The pictures just don't do it justice so do watch the video as it will put you in a nice festive mood. A new tradition now, Buxton's Winter celebration will be in my calendar every year for a most creative and unique show.