A meet up with the 'history gang' at Haddon Hall in Derbyshire which is a restored medieval manor house and after the guided tour we explored the gardens. Through iron gates and rambling roses to views across the rolling landscape with pretty bridges over the wiggly River Wye.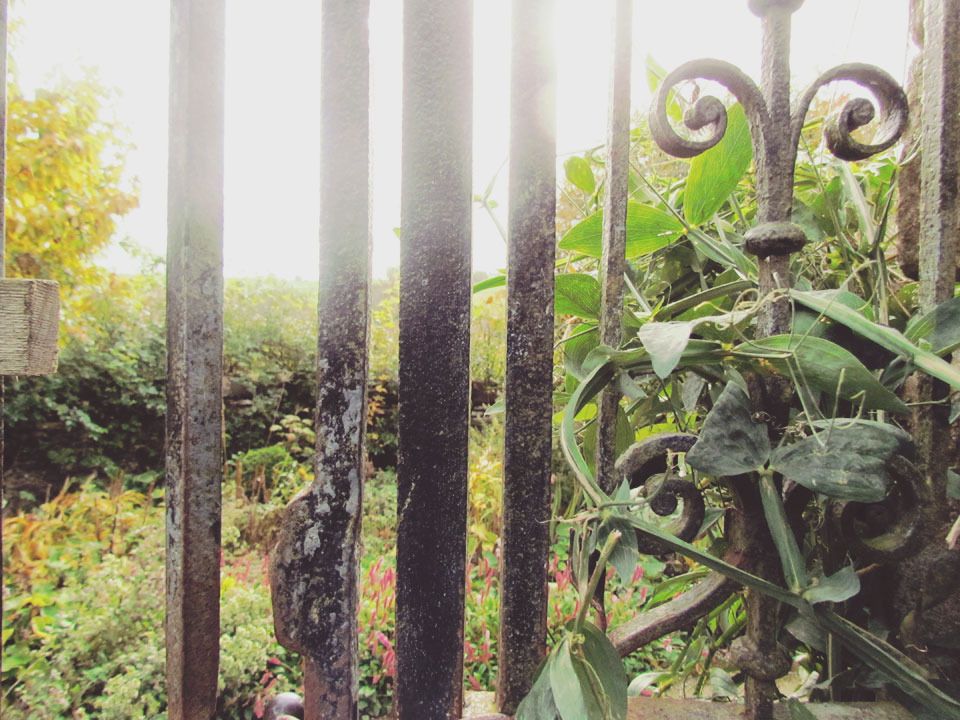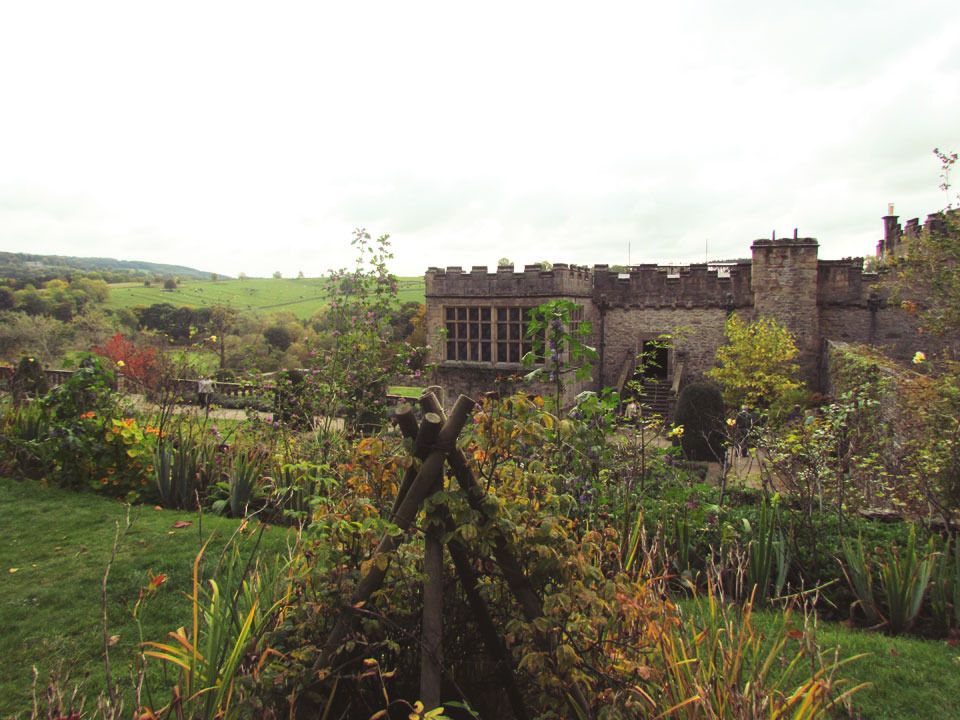 Along terraces and up and down steps we went and how beautifully the gardens blend in with the surrounding landscape of the Peak District. We were told that the romantic bridge was often used as a filming location. The Hall itself has been used in many a production and it was easy to see why but more on that another time.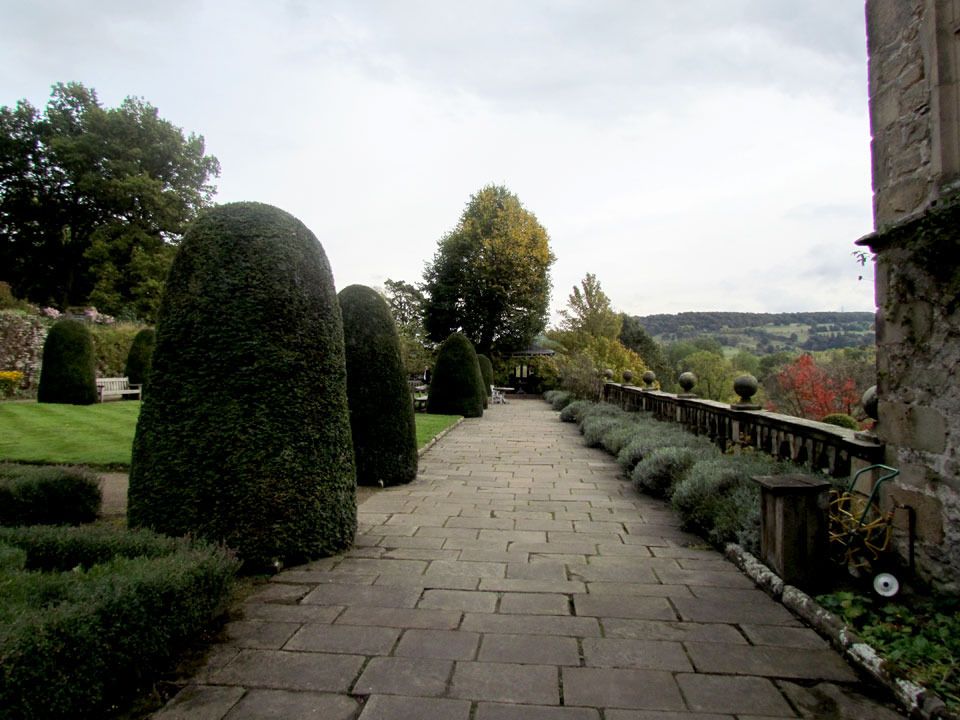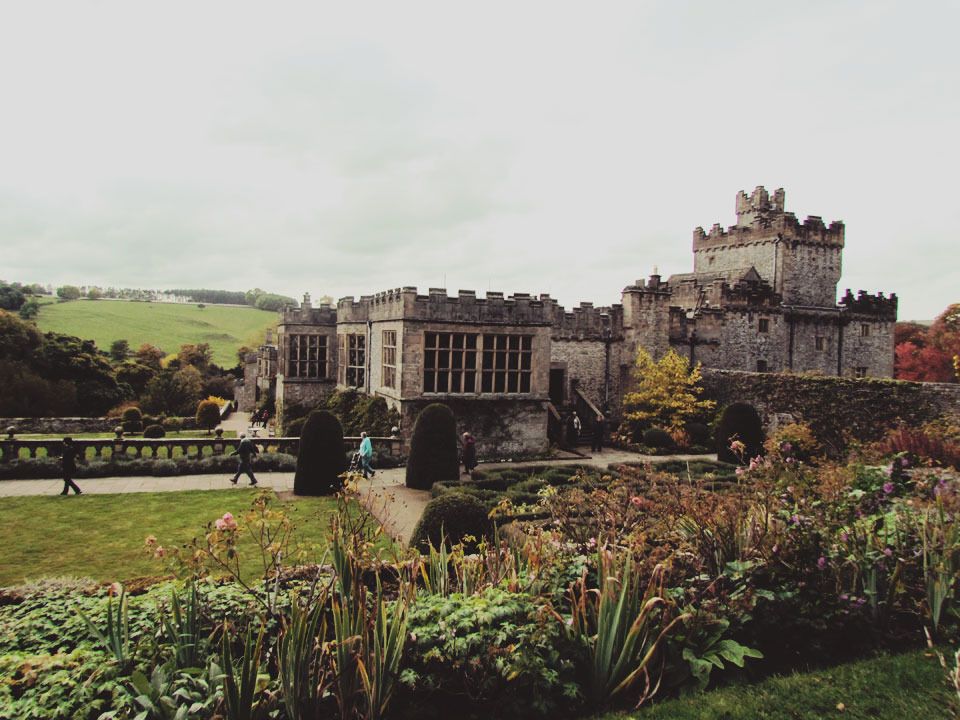 Trees dripped in scarlet berries, clipped yews lined pathways, areas to sit presented themselves and still a wonderful array of flowers nodded and whispered as we brushed past.
The walls seemed Labyrinth like. I expected a
blue worm
to pop up and say 'Ello'
Frothy steps of pink and white with a little sadness in the air. We stood and listened to the tale of poor Prince Arthur who had rested on the banks of the River Wye and seen a vision of his own death which would of course make his brother become heir to the throne - the future King Henry VIII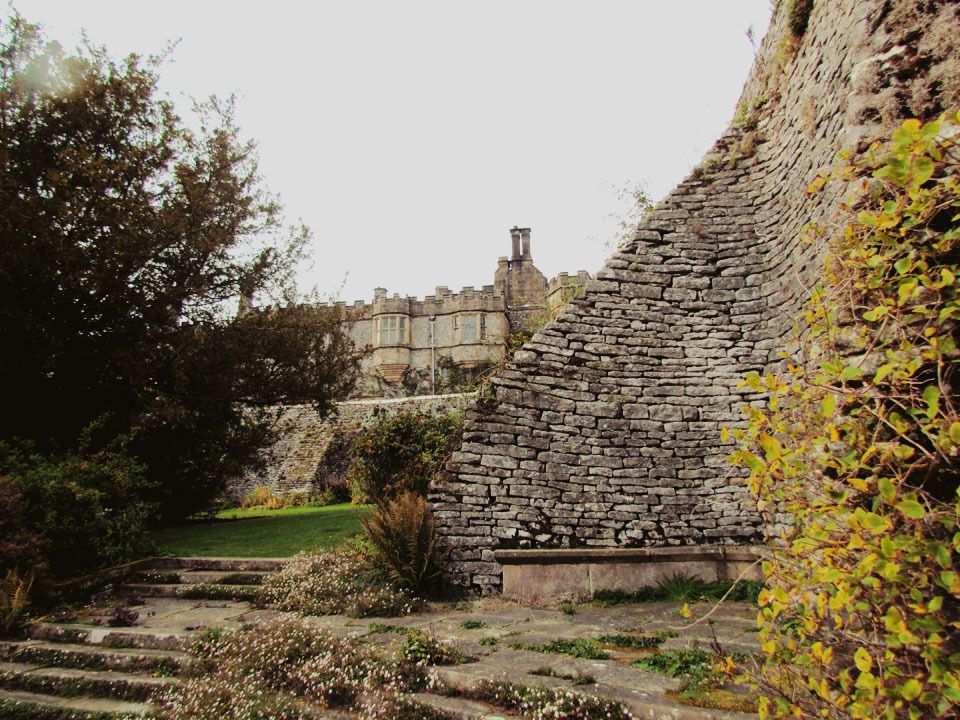 If she'd 'ave kept on goin' down that way she'd 'ave gone straight to that castle. ....