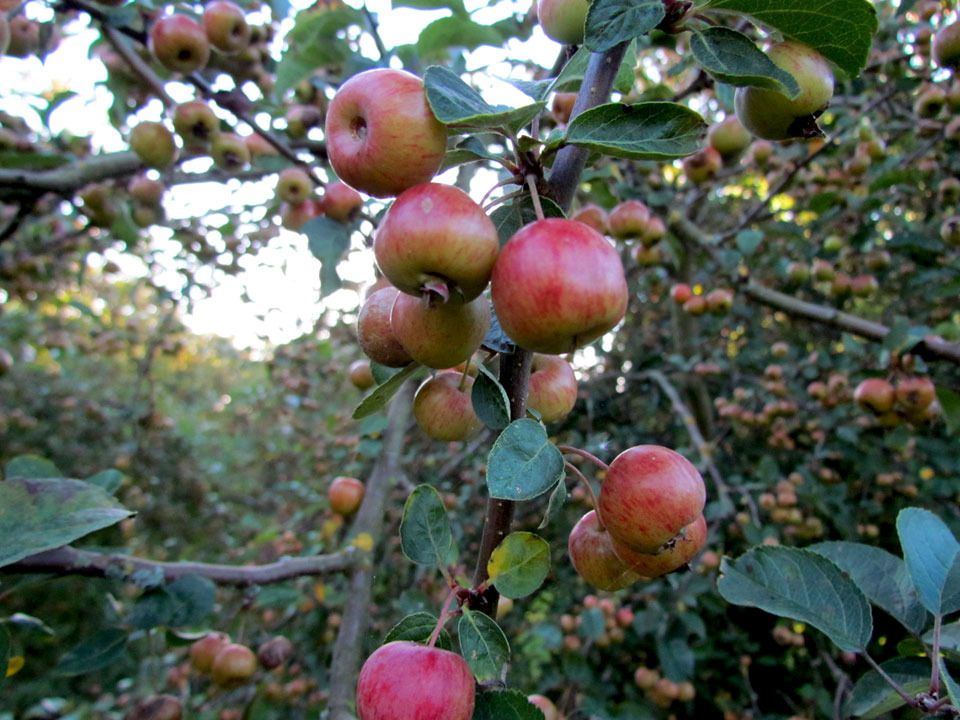 Surrounded by crumble trees and pie trees, red deepening fruit in the Indian Summer sun. Ready to fill baskets and taste that first sharp fizzing bite.
A boy and black paws pattering in the grass. He runs with the tickle and wetness of the slightly dewy verdure whilst our old dog sniffs after him, on a trail, happy souls in this secret place.
How fortunate to have this place to escape to, surrounded by houses but so well hidden by boughs of crab and apple trees that even the locals do not know of, or much care of. Just a few of us and the hungry birds with the knowledge of these bountiful trees to provide for glazed tarts baked on a cold autumn afternoon.
For now the sun shines and off we go with our little red truck or our woven bag to gather the apple harvest. Sniff, giggle, roll, shine, crunch as we go.