Frothing dusky purple flower heads of Joe Pye Weed provide nectar rich afternoon tea for the bumblebees and the butterflies.Two insect friends against a brooding, gathering late summer's afternoon sky.
Here in the walled garden at Shugborough the borders and beds are still full of flowers, fruits and vegetables. Fan trained apples climb the red bricked walls and rows of onions and turnips will be providing autumn harvests and some will no doubt be placed on the honesty stall where cute flower buttonholes have been made up.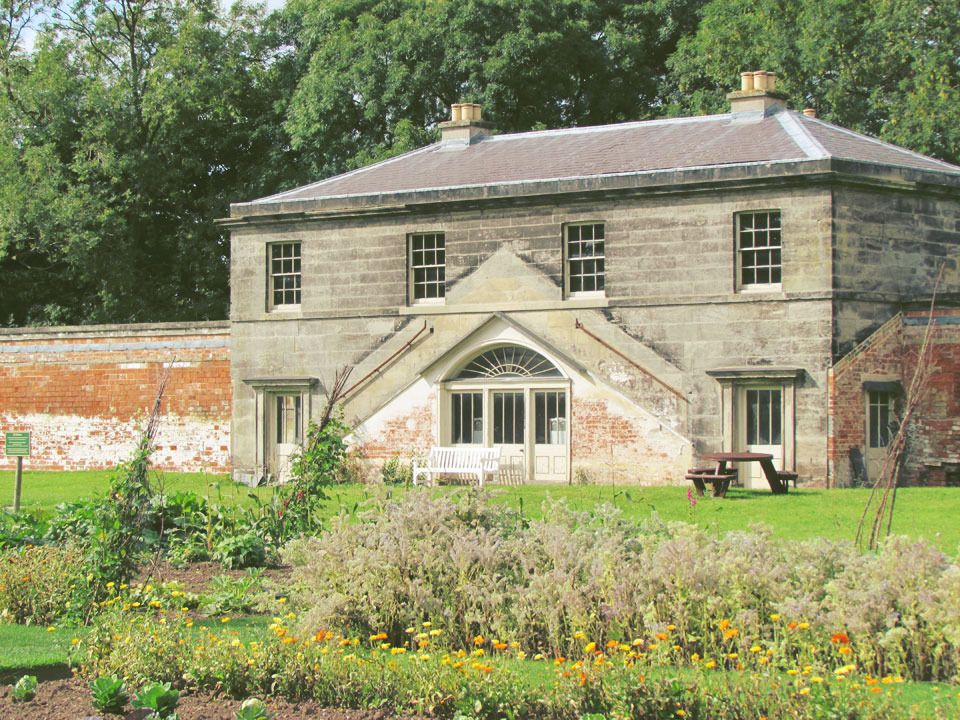 The head gardener's house which once had a glasshouse extending from it.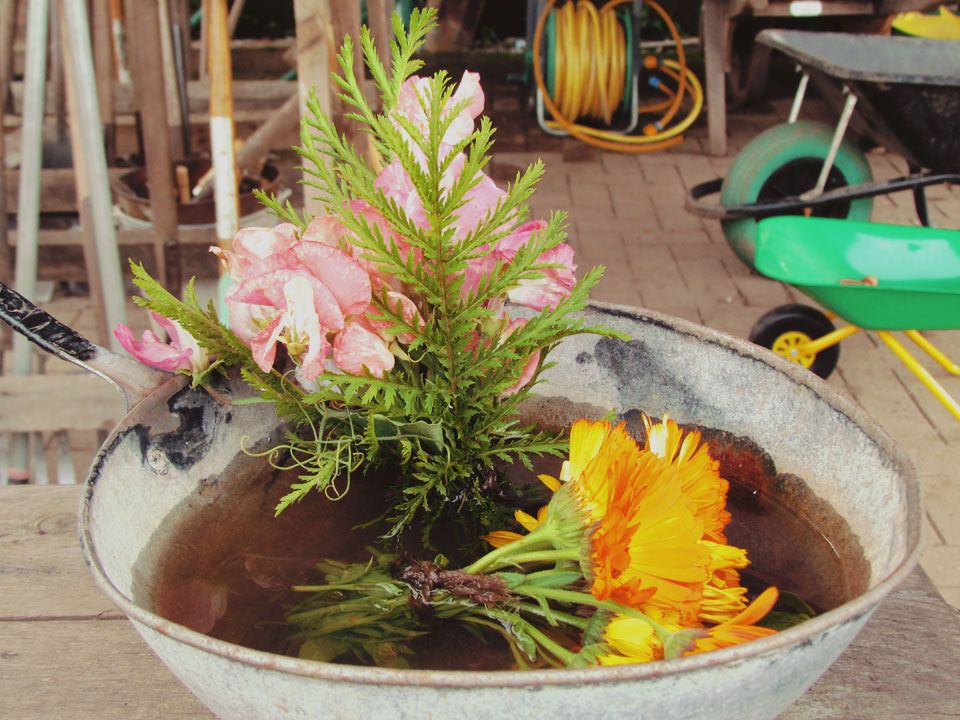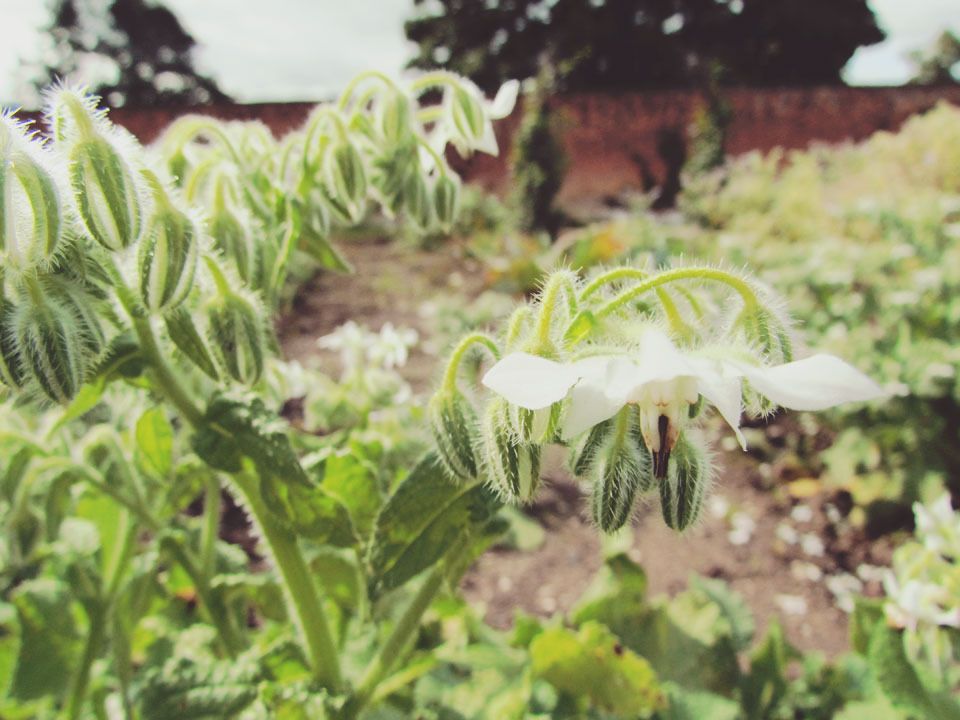 The walled garden was created in the early 19th century by Samuel Wyatt and was an exemplary garden for budding horticulturists using new methodologies of producing all year round - the hollow brick walls had hot air driven around them to create a micro climate, perfect for growing exotics.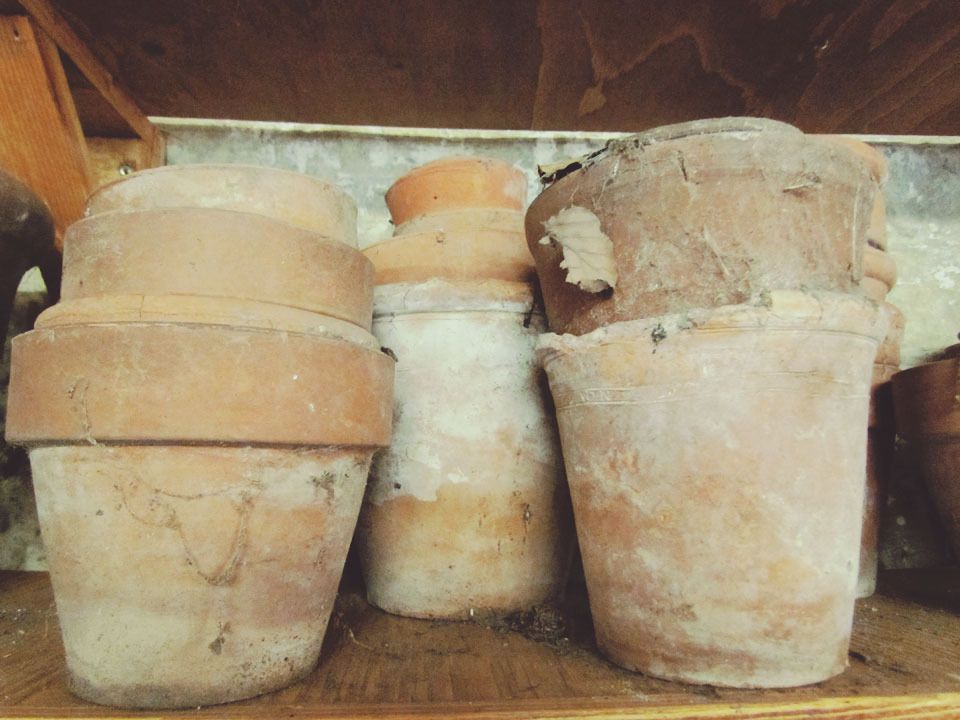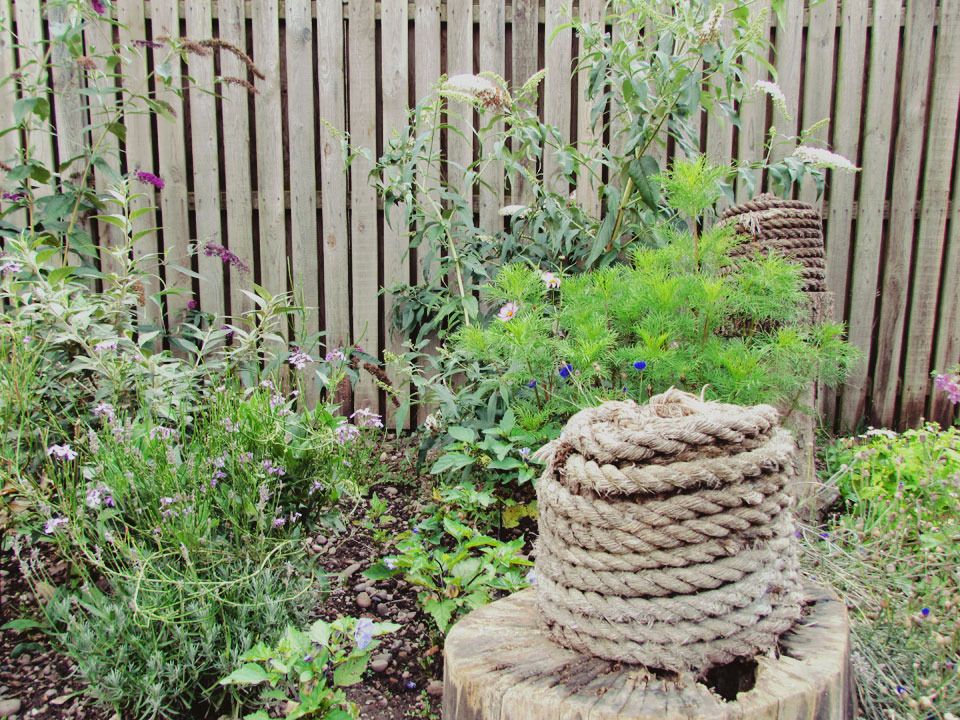 Dense prairie planting providing striking colours and cut flowers for the house. Towering fennel and yellow verbascum with orange crocosmia, achillea, thistles and sedum whose heads are just starting to turn from green to purple.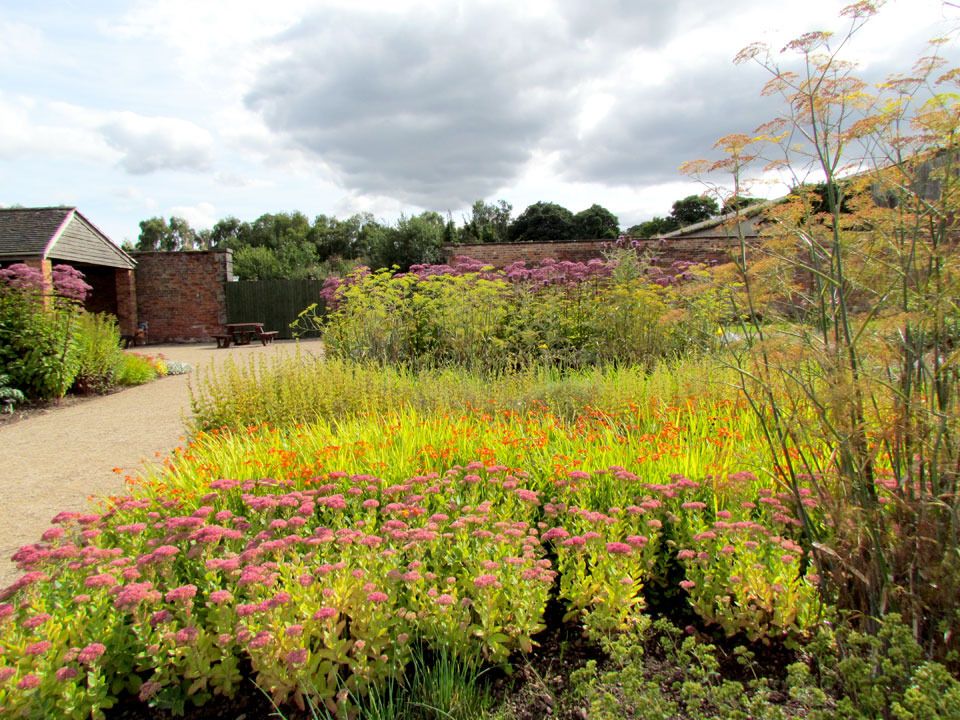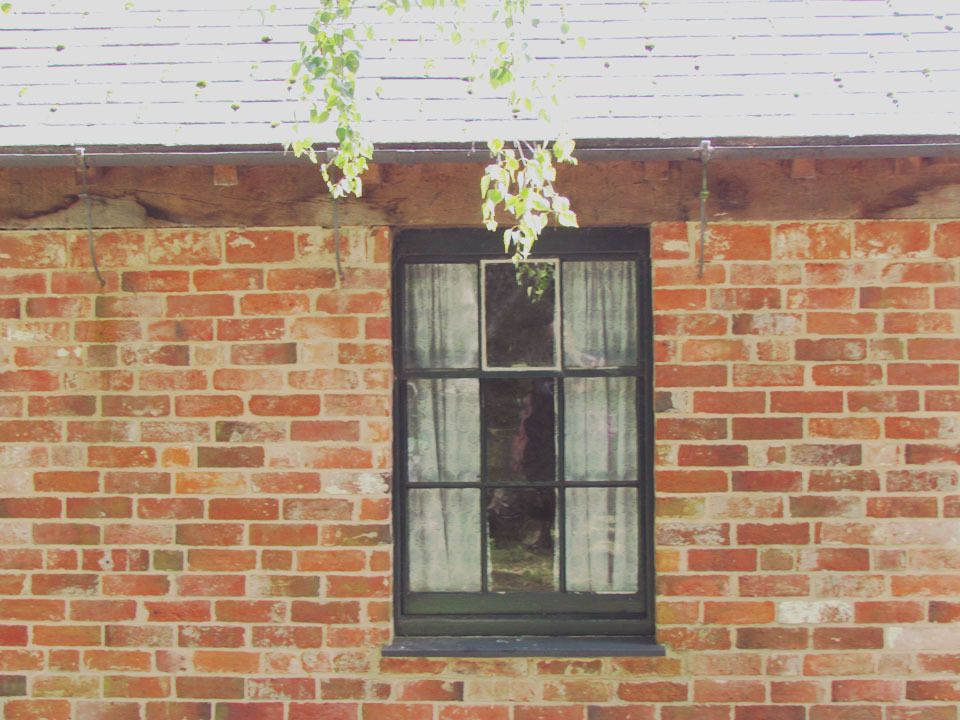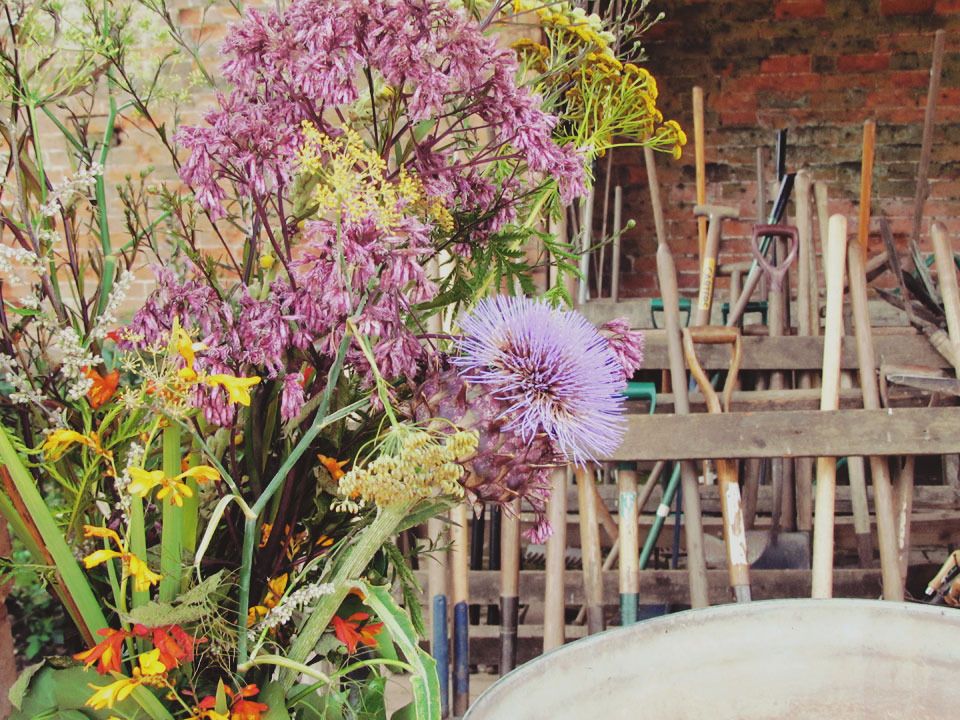 In the centre of the garden is a dipping pool, now empty but this is where the gardeners would have filled their watering cans up.
Behind the head gardener's house are the bothies, accommodation for the young unmarried gardeners who would have needed to be on site to tend to the greenhouses, pineapple hot beds and furnaces. These are now craft workshops but are in great condition and really give you an idea of how it would have been.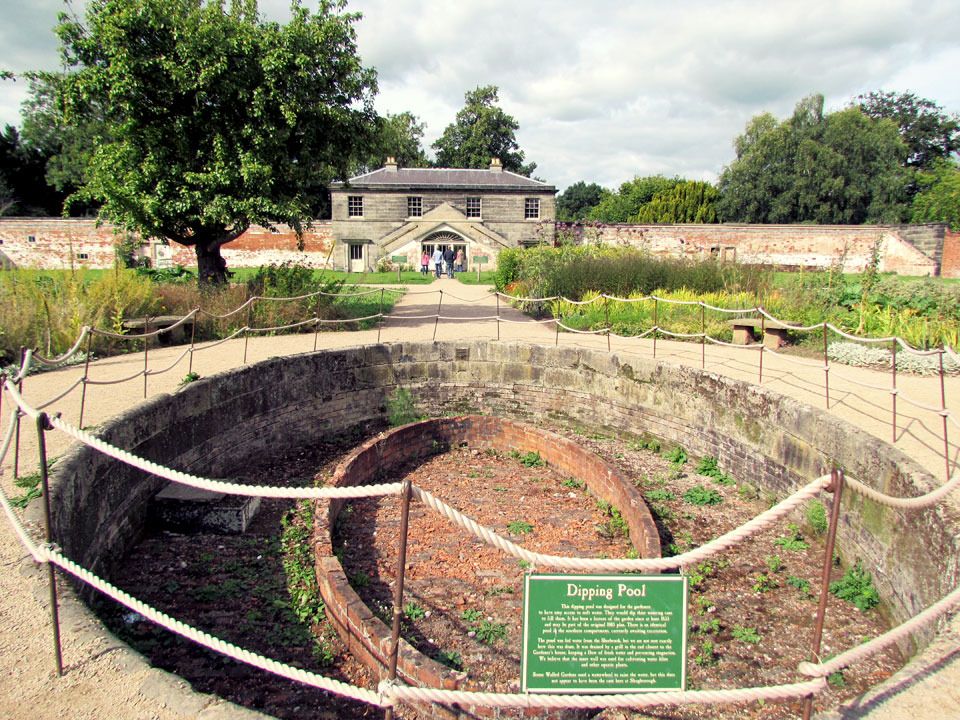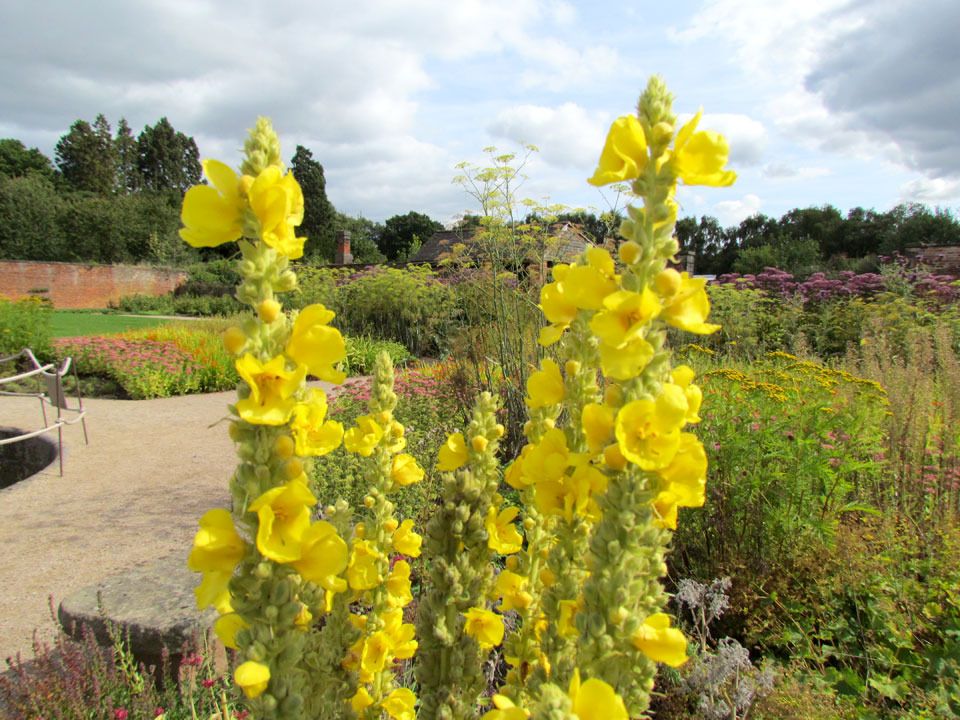 Just a small part of the Shugborough Estate in Staffordshire, plenty more to explore......