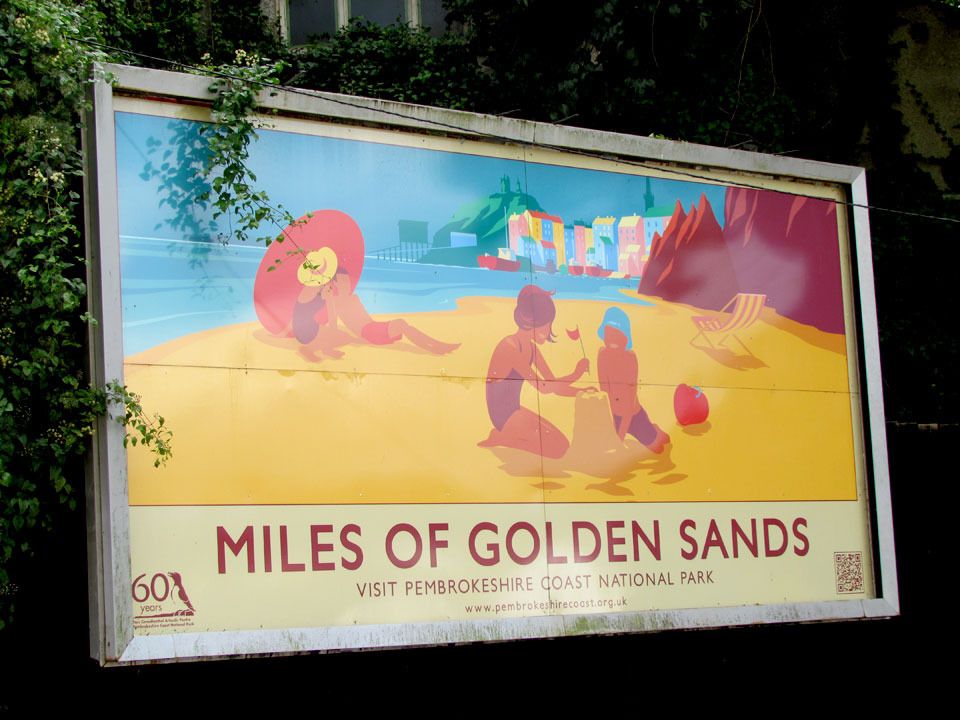 After the torrential rain stopped we headed out along the Pembrokeshire Coastline, returning to the areas we love. First stop, Freshwater East where a stream flows across the sands and into the roaring waves of the bay.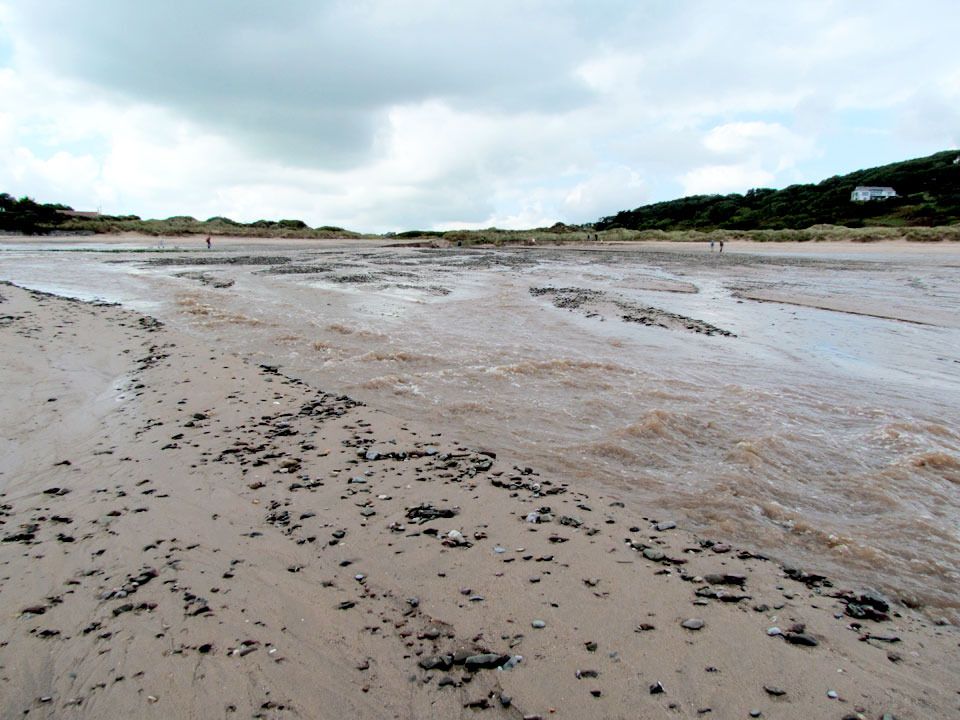 The rain yesterday was pretty much non-stop, so the stream flowing into Freshwater East was raging and bubbling over the tumbling, rounded pebbles and had forged itself a gully through the sand creating a steep edged bank. It seemed to be attracting the attention of regular walkers to the area who were looking with interest at this new state of affairs.
Water cold that filled my boots but a happy boy with salt whipped legs and a collection of seashells was well worth the squelchy feet. The rest of the beach was relatively calm and perfect for blowing away the cobwebs, as a goose thought so too.