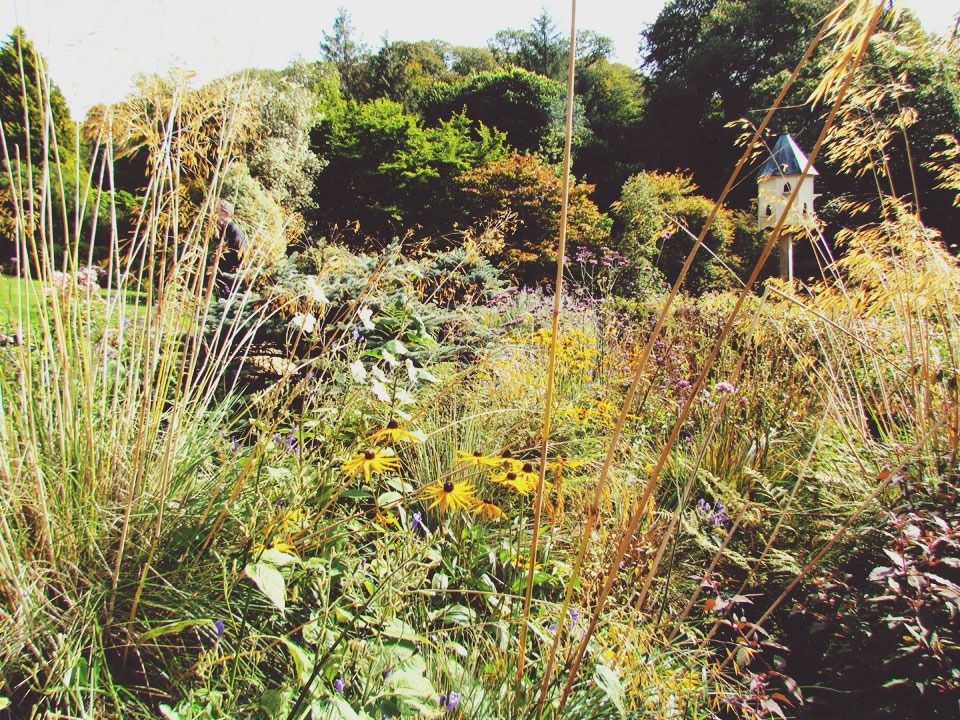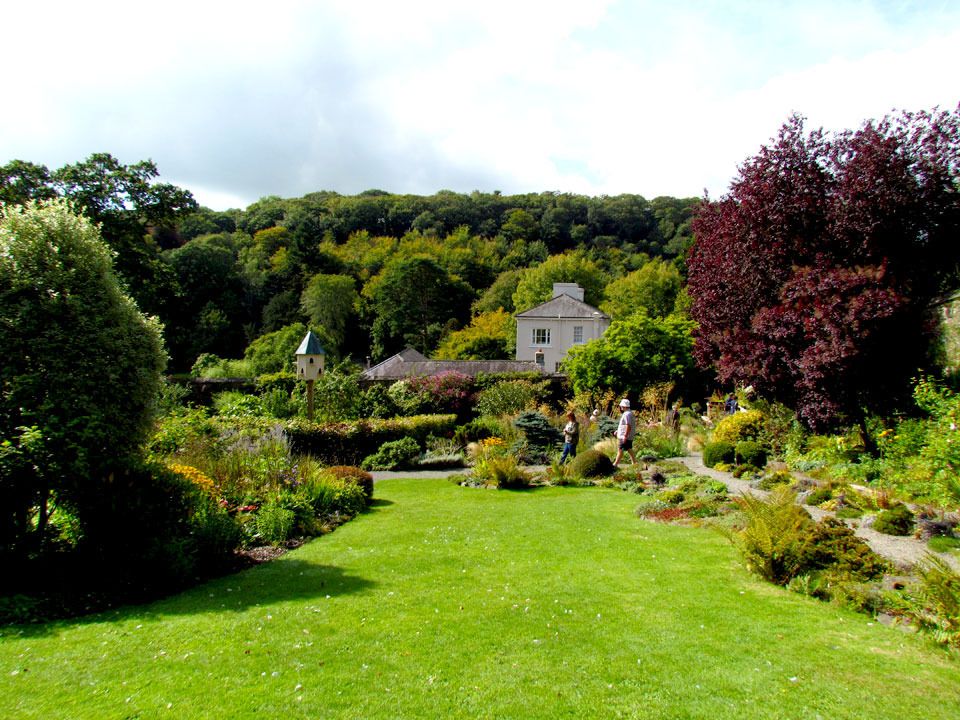 Through a gate and into the walled garden filled with lush leaves and gothic elements that poked their faces around water spouts and sat brazen amongst fuschia filled beds. The surrounding woodlands formed the most amazing backdrop of a descending autumn curtain; pops of yellow and russet, beautiful but if only I could see in another months time.
The garden feels like a little secret, a set of little rooms leading the eye on and on. The main show is the unusual water rill that cascades down, flanked by heathers, grasses and herbs and attracting the attention of children with small sticks - a race down the rapids.
Some ducky friends dibbled and dabbled under apple trees and my boy was a happy little sprite, a touch of the autumn magic perhaps?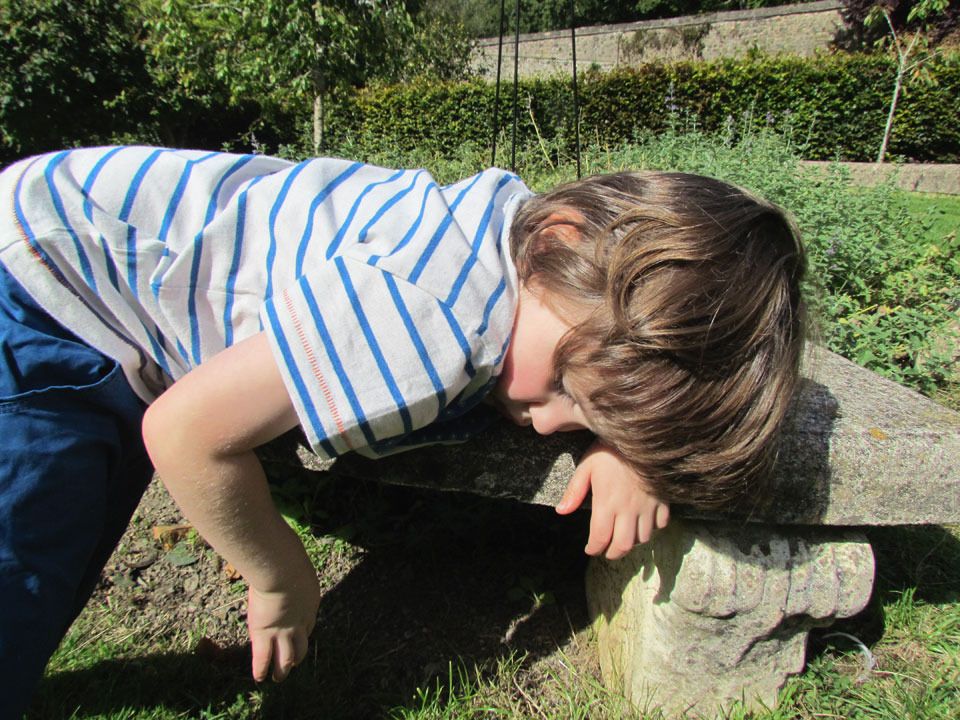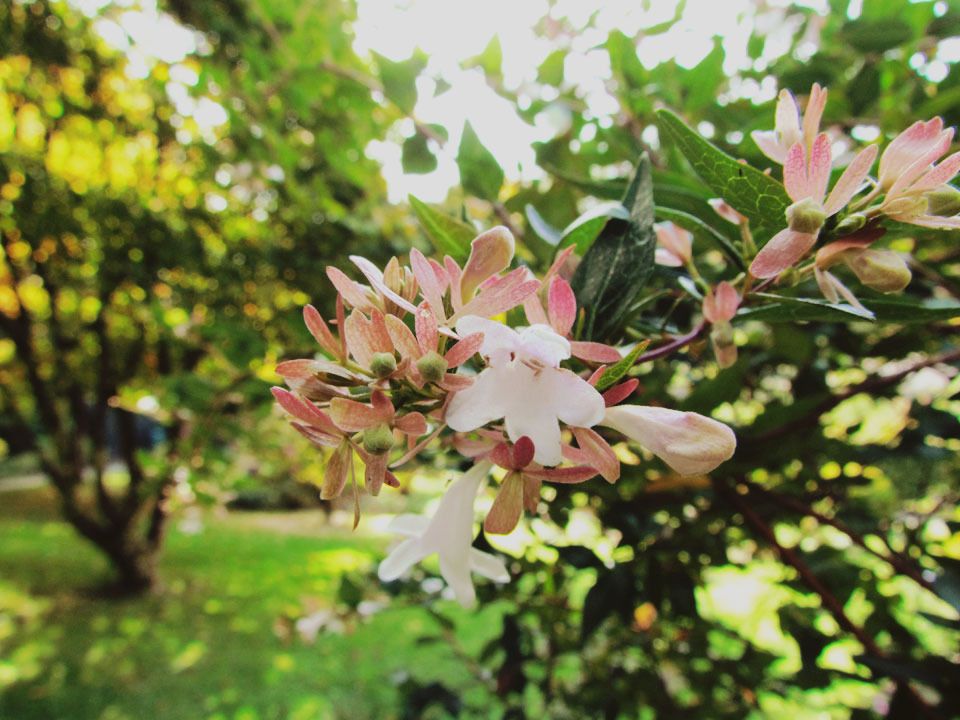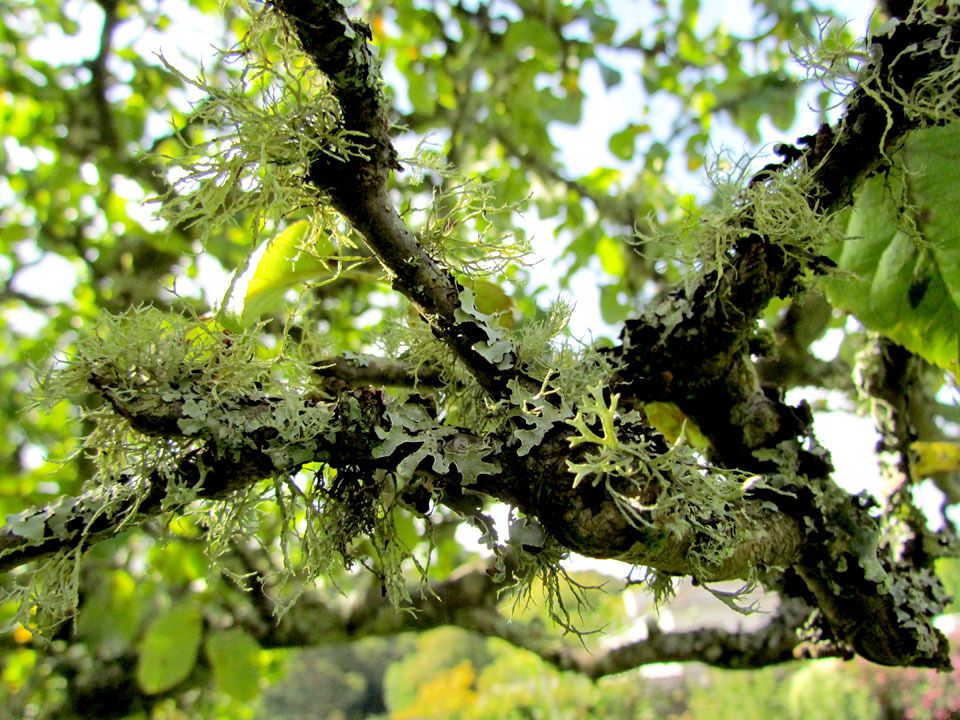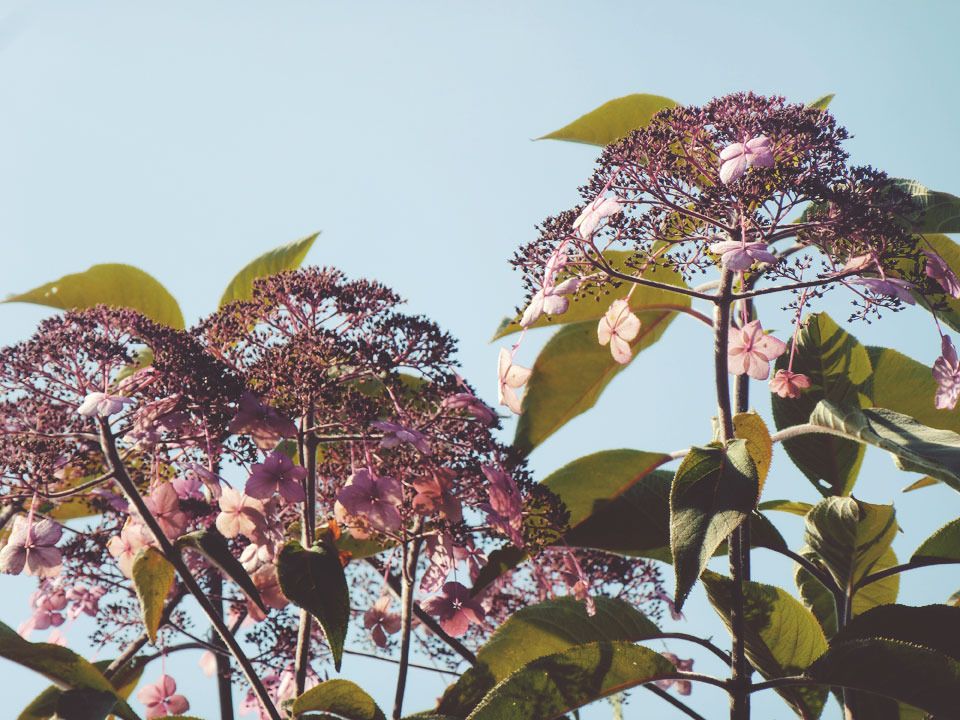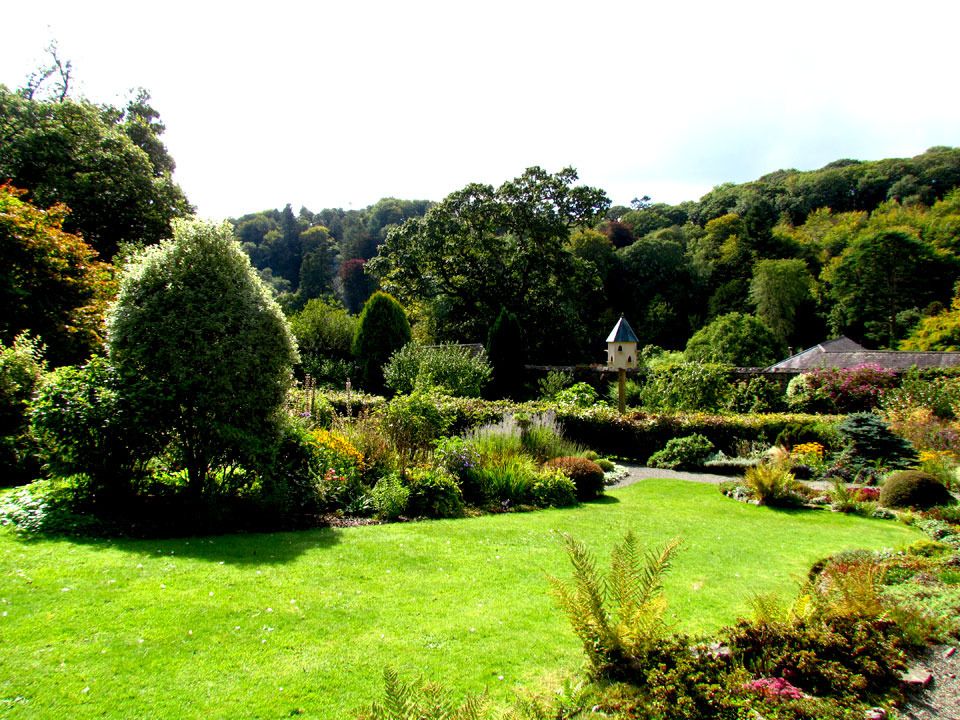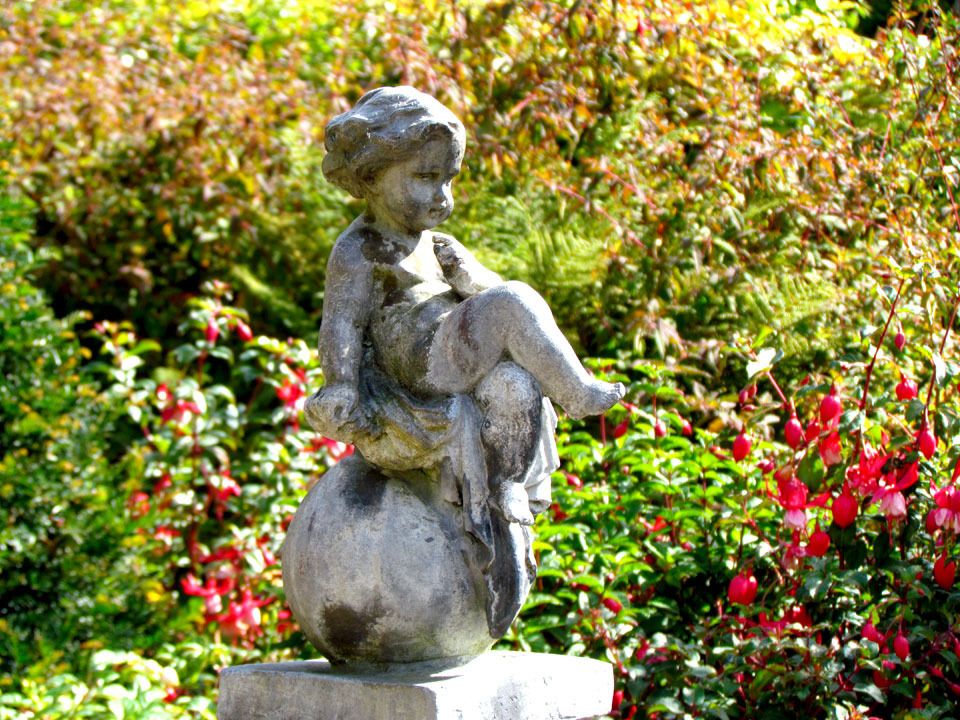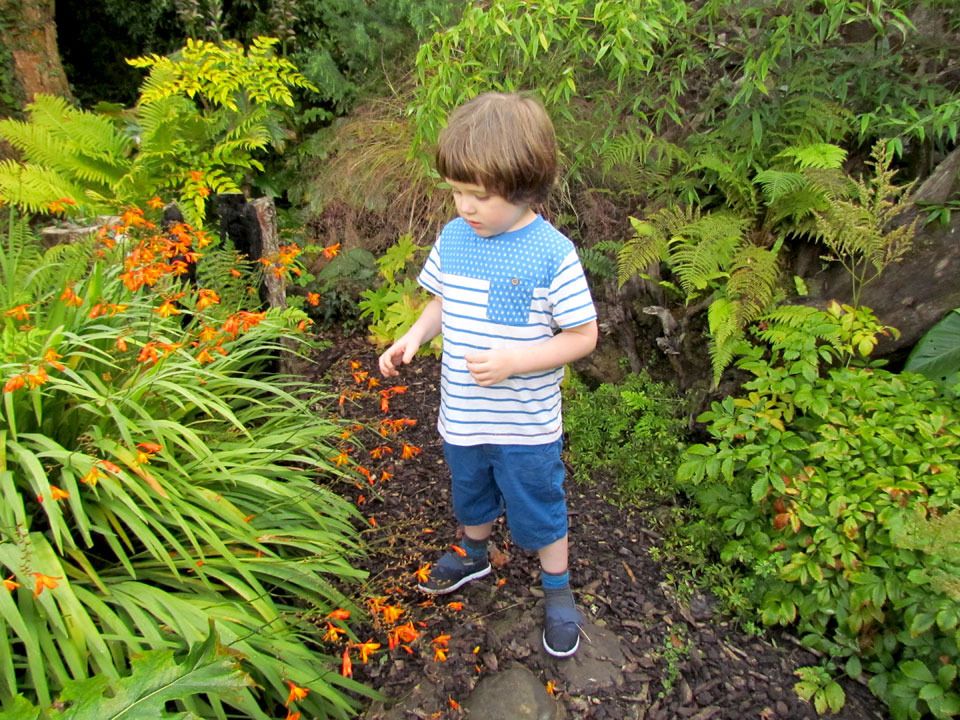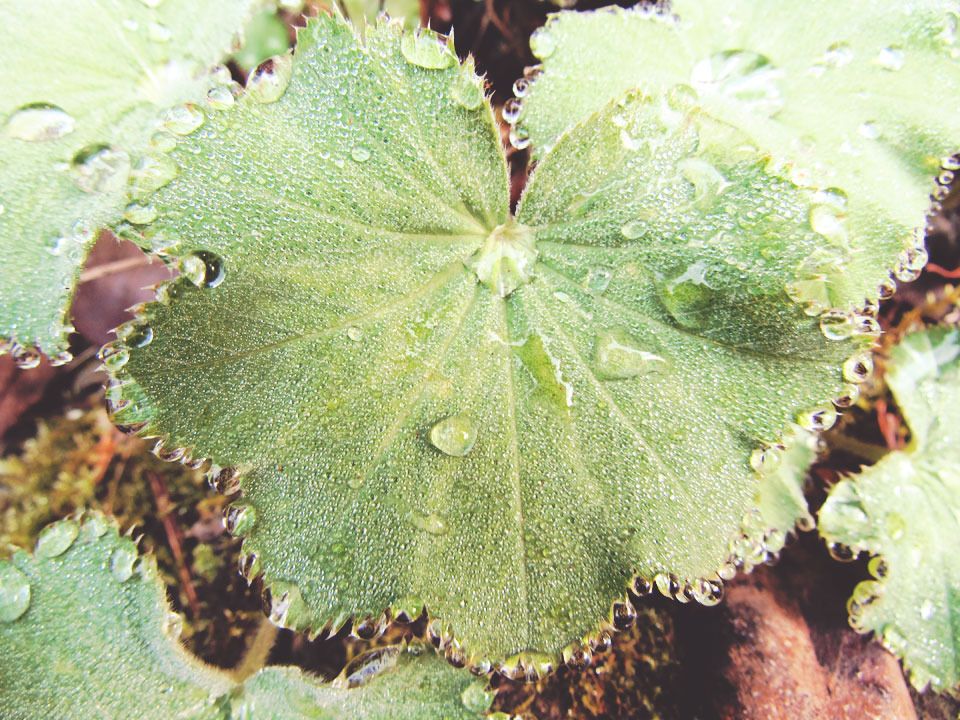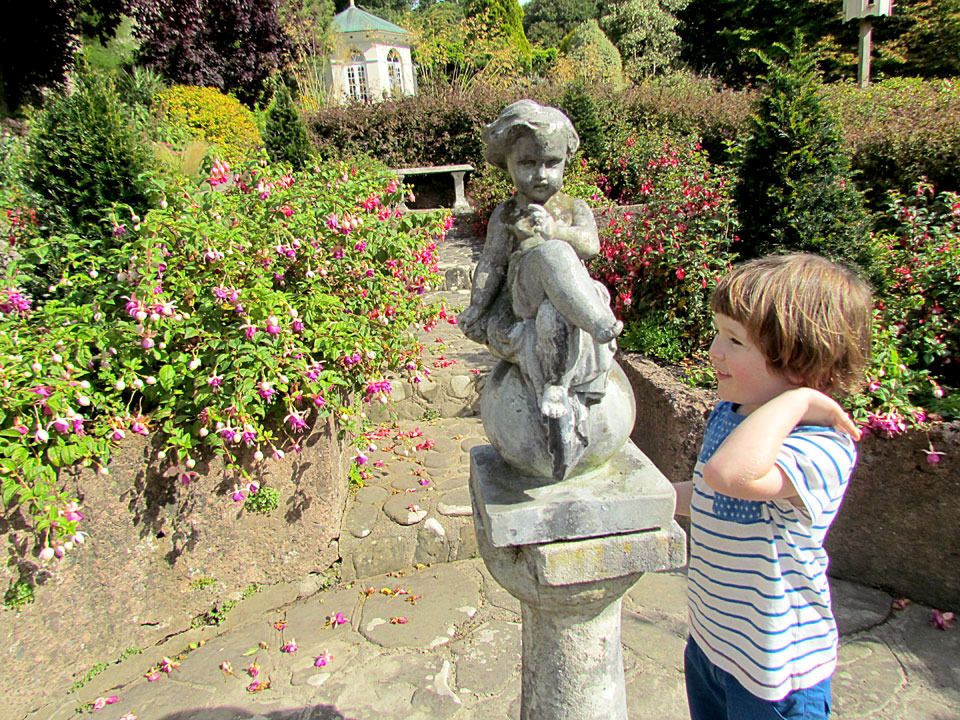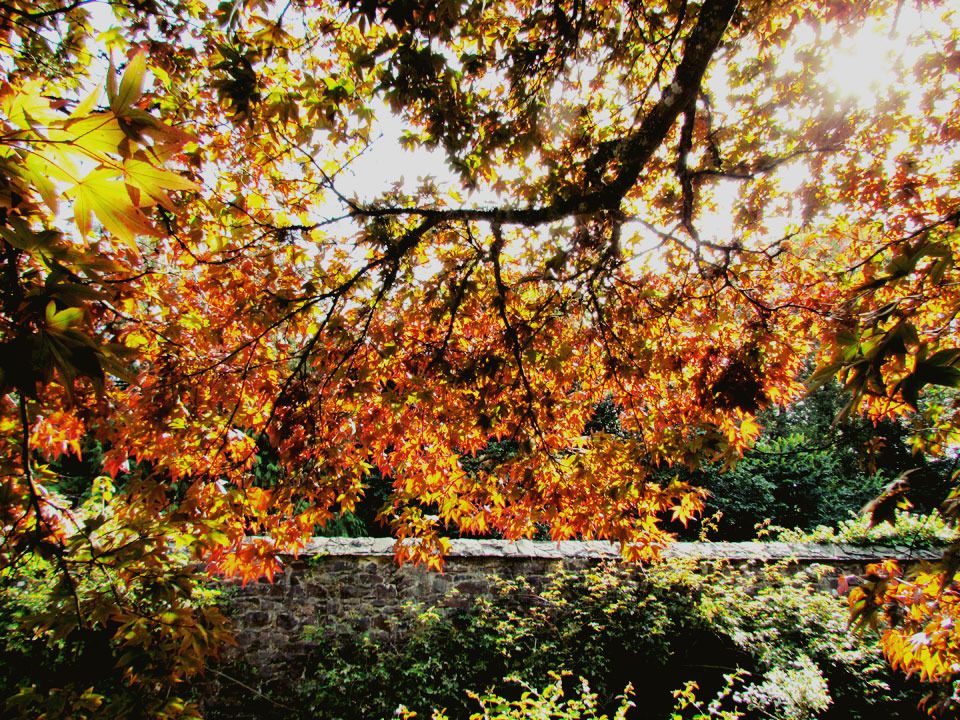 Joining in with other autumn lovers at Mammasaurus for How Does Your Garden Grow?