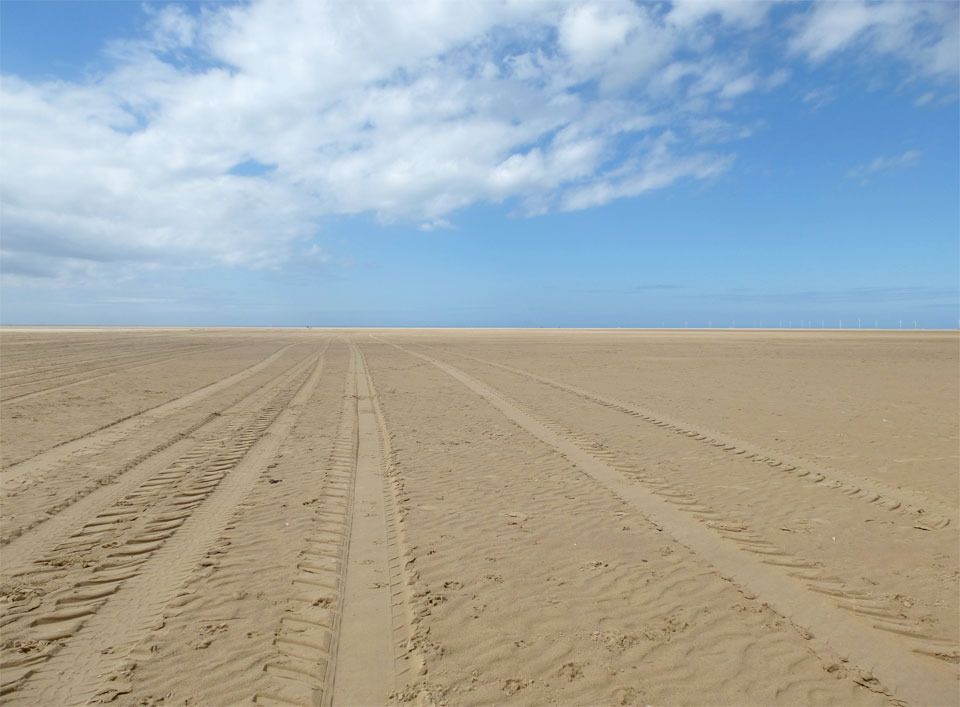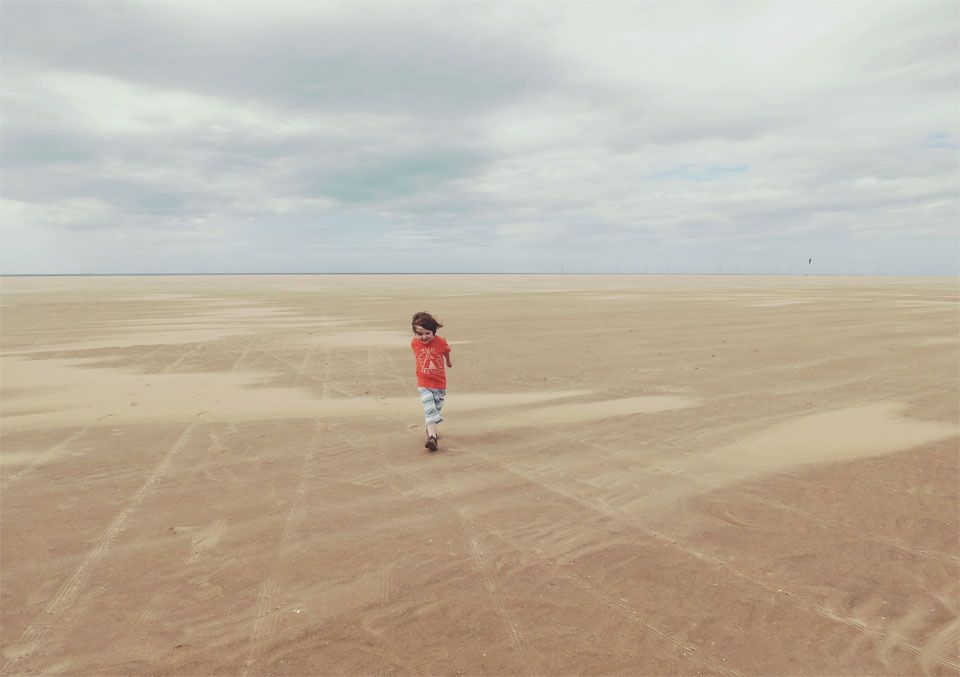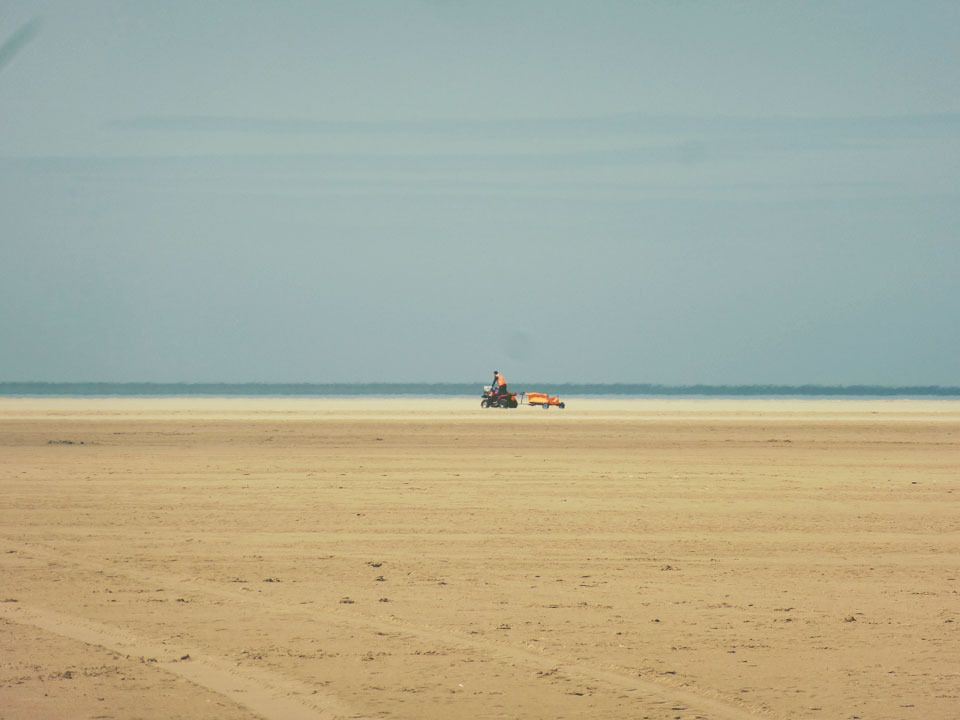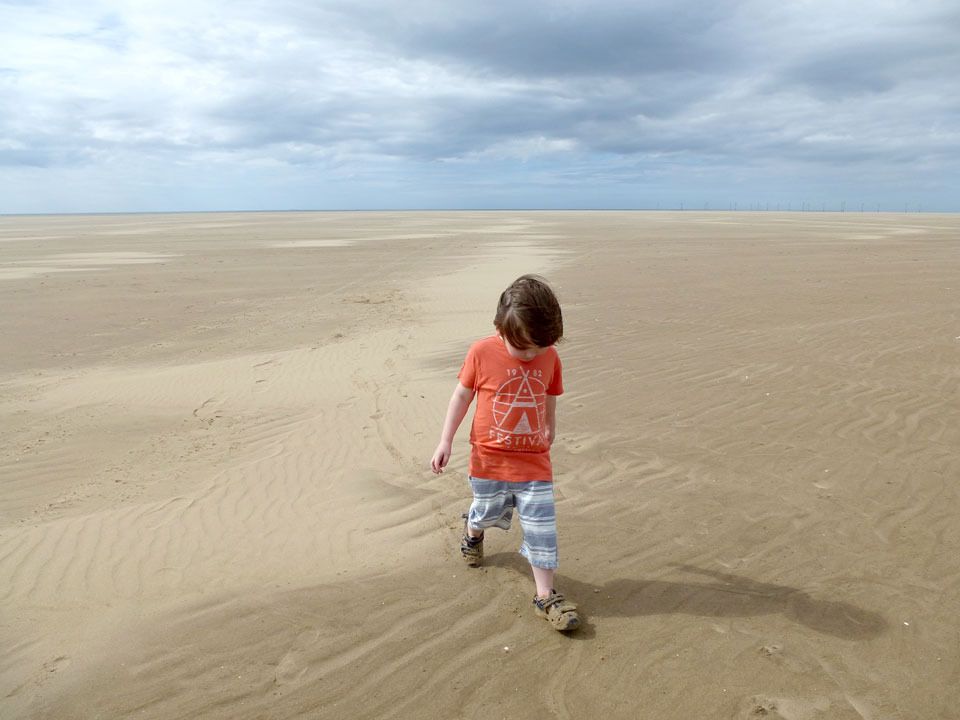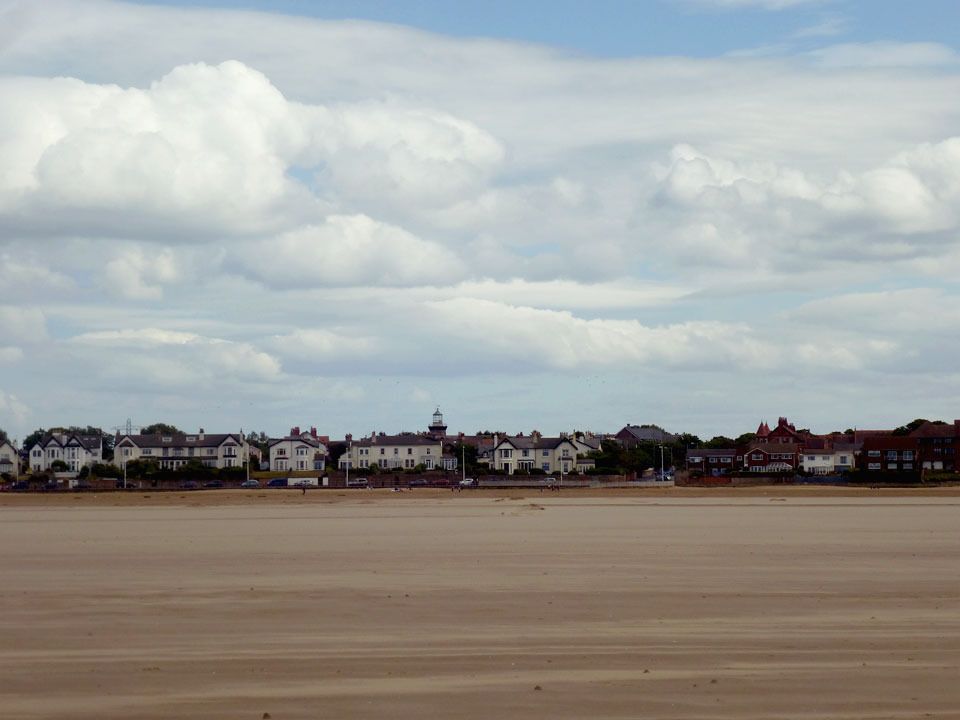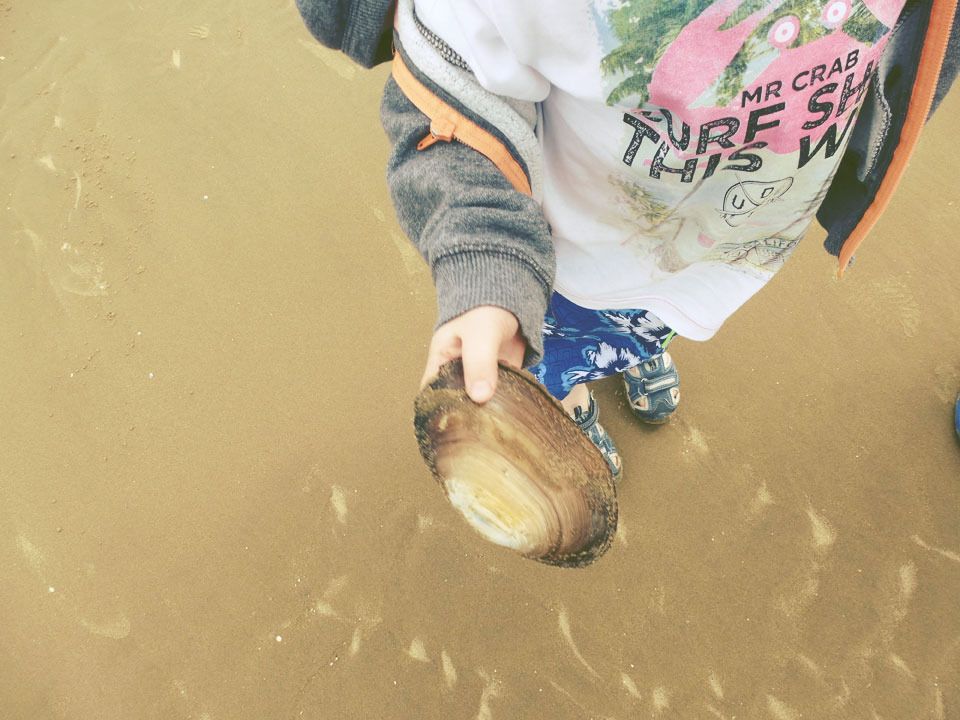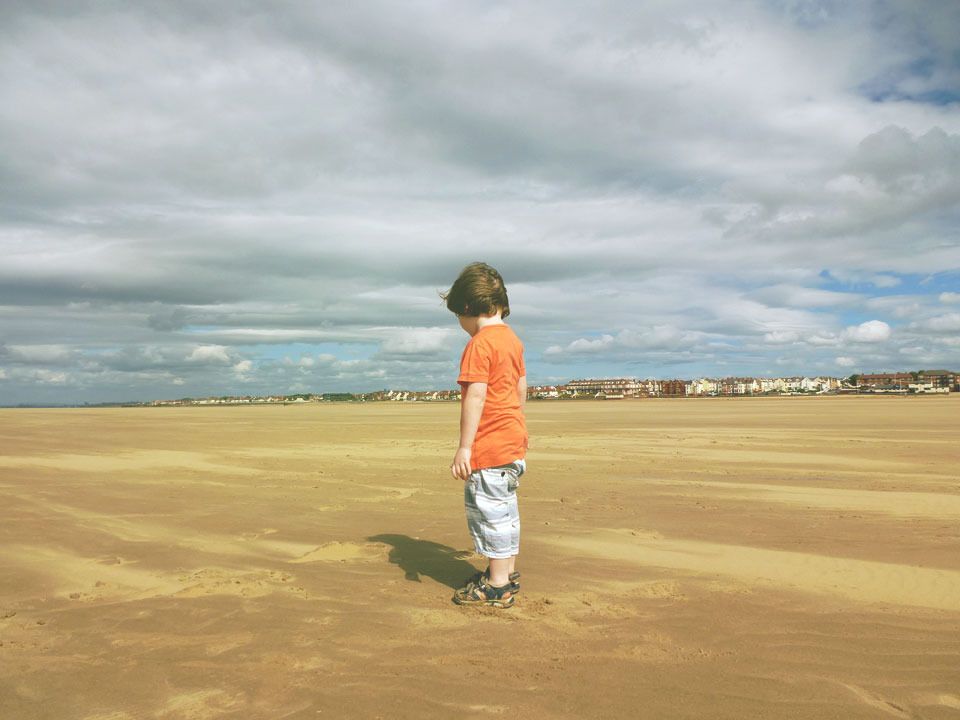 Miles of sand and a lengthy walk before reaching the gentle edge of the surf. Across rippled waves of beach as far as the eye can see. Kite buggies zoom across the flat sands and the gulls screech above in whipped up cloudy yet blue skies.
Across watery lungworm holed squelchy sand and back to dry, blow in your face sand. Grains scattering and rolling, gathering pace. We collected shells, cockles and little ear shaped pink delicate bivalve cases alongside the remains of shore crabs.
Lucky for mummy bringing along spare clothes for a boy who loves to paddle. Cold and bracing on the legs. Lots of energy burnt off on a long sandy trip and a pair of sandals with half the beach in them!
{An afternoon's walk at Hoylake on the Wirral Peninsula}