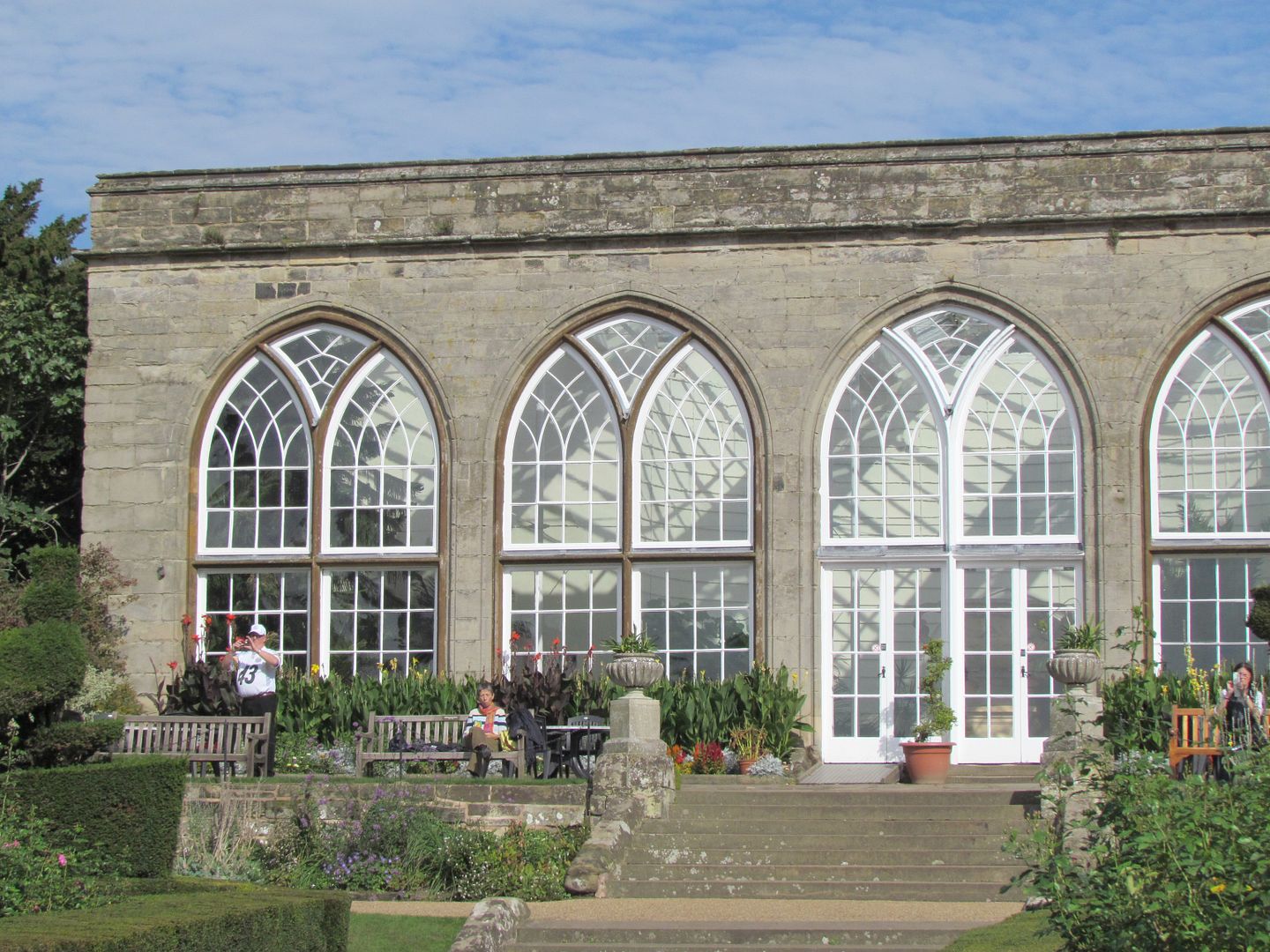 Back on a sunny day a few weeks ago we had a little trip to Warwick Castle. Of course the main attraction is the magnificent and magical castle with its dungeon, towers and ramparts but there are also some beautiful gardens to explore. Through pathways, past purple flowers and peacock topiary we enjoyed the glorious beams of autumn sunshine. The greenhouse stands at the top of this geometric garden, an amazing building housing some tropical plants, bordered by bold, bright, structural cannas - which I have never grown.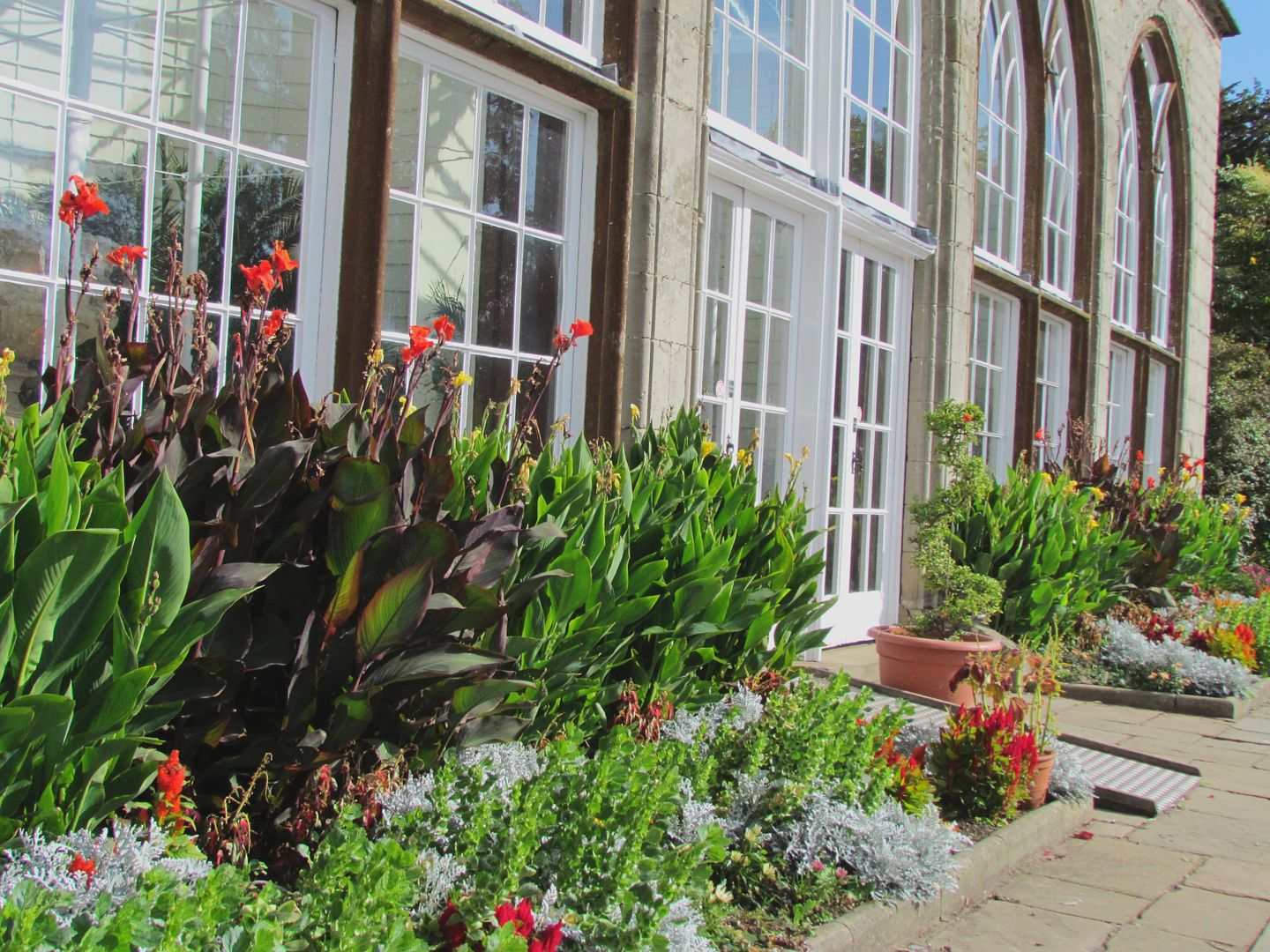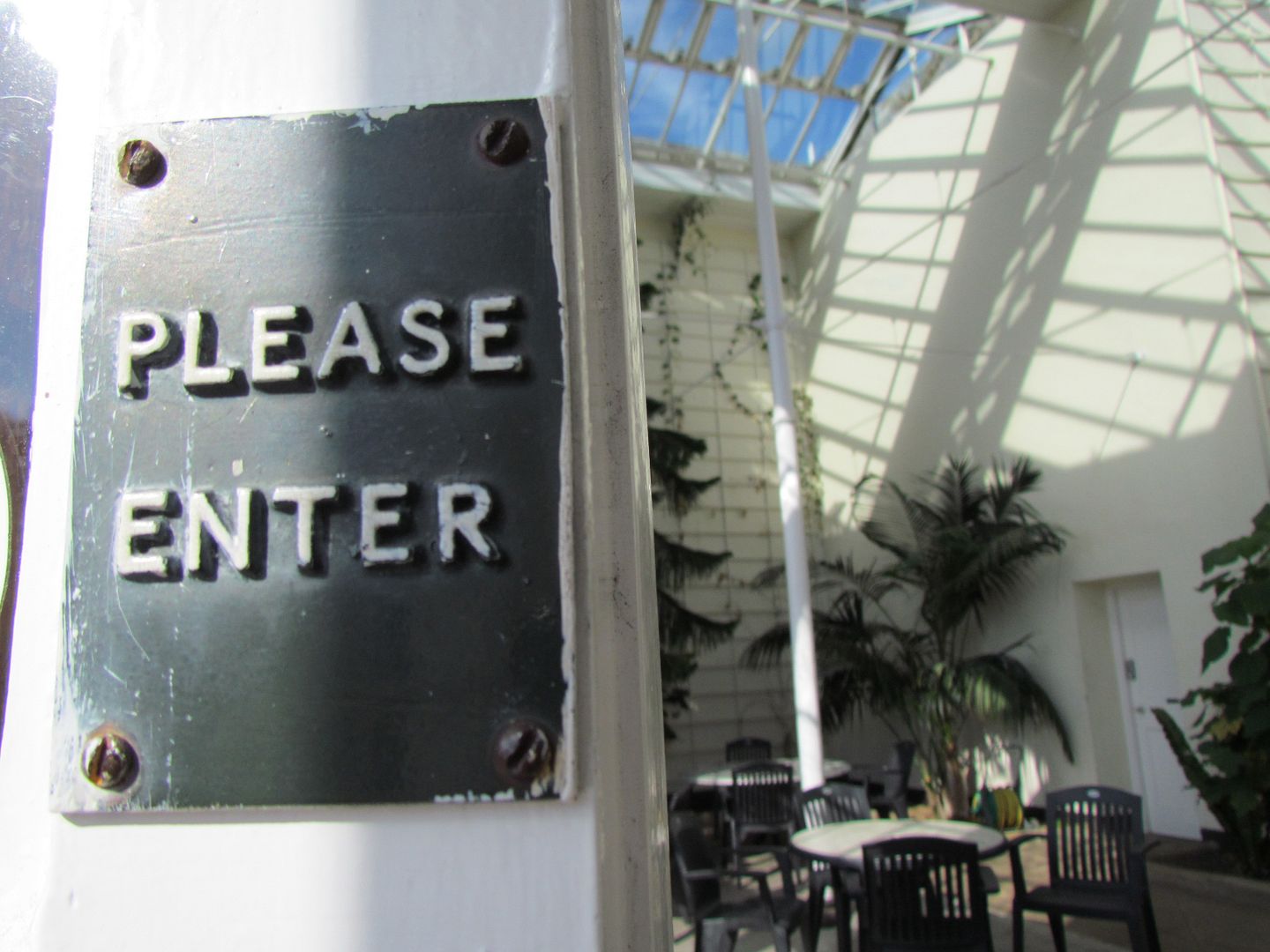 Lancelot 'Capability' Brown designed the landscape you can see past the fountains. Every tree planted to a plan, made to look natural but all completely man-made and strategically placed. I studied Horticulture and then Garden Design for years at a local agricultural college for years and the history of garden design was fascinating. I recommend reading A Little History Of British Gardening

if you are also interested in learning how our gardens became as they are today.
A perfect pretty rose garden hanging heavy with scent and shadow. Formed in the Victorian era, sadly forgotten after the Second World War and then restored in the late 80's.
A calm ending to a busy day trip.
Next year I must plant some more roses in the back garden, a rambler perhaps? Any recommendations?
Joining in with Mammasaurus and How Does Your Garden Grow?