I am loving the chilly weather and have had a great weekend - will share the pictures later this week of our trips out. I feel so bust at the moment with a calendar full of wintery events, project, books to read, shopping to be done. I have list after list.
This week I am helping my local Ricardian Society out with their website. I joined the group recently and they are such fantastic people - all ages and with an enthusiasm for Richard III of course. The monthly meetings I attend are so welcoming and I come out brimming with a head full of Medieval stories and a heart full of new found friends.
On Sunday we went to Ludlow for the Medieval Fayre at the castle and I can't wait to show you all the pictures for it was probably one of the best events I have been to recently and urge you to put in your calendar for next year if you have a love of this era too or indeed if you are a foodie. Warming mulled wine, cakes and music. It was pure historical bliss. I wore my Richard III Boar badge with pride.
My short course with the University of Leicester has started this week -England in the Time of King Richard III. It's very excited to be studying again and learning a subject I haven't formally done since being at school. However, it's another thing in my already busy diary! Keeping in with the same theme I also have The White Queen by Philippa Gregory to read for my book group next week. I've seen the series so I'm excited about this book and hopefully I'll have a few evenings to read it by the fireplace.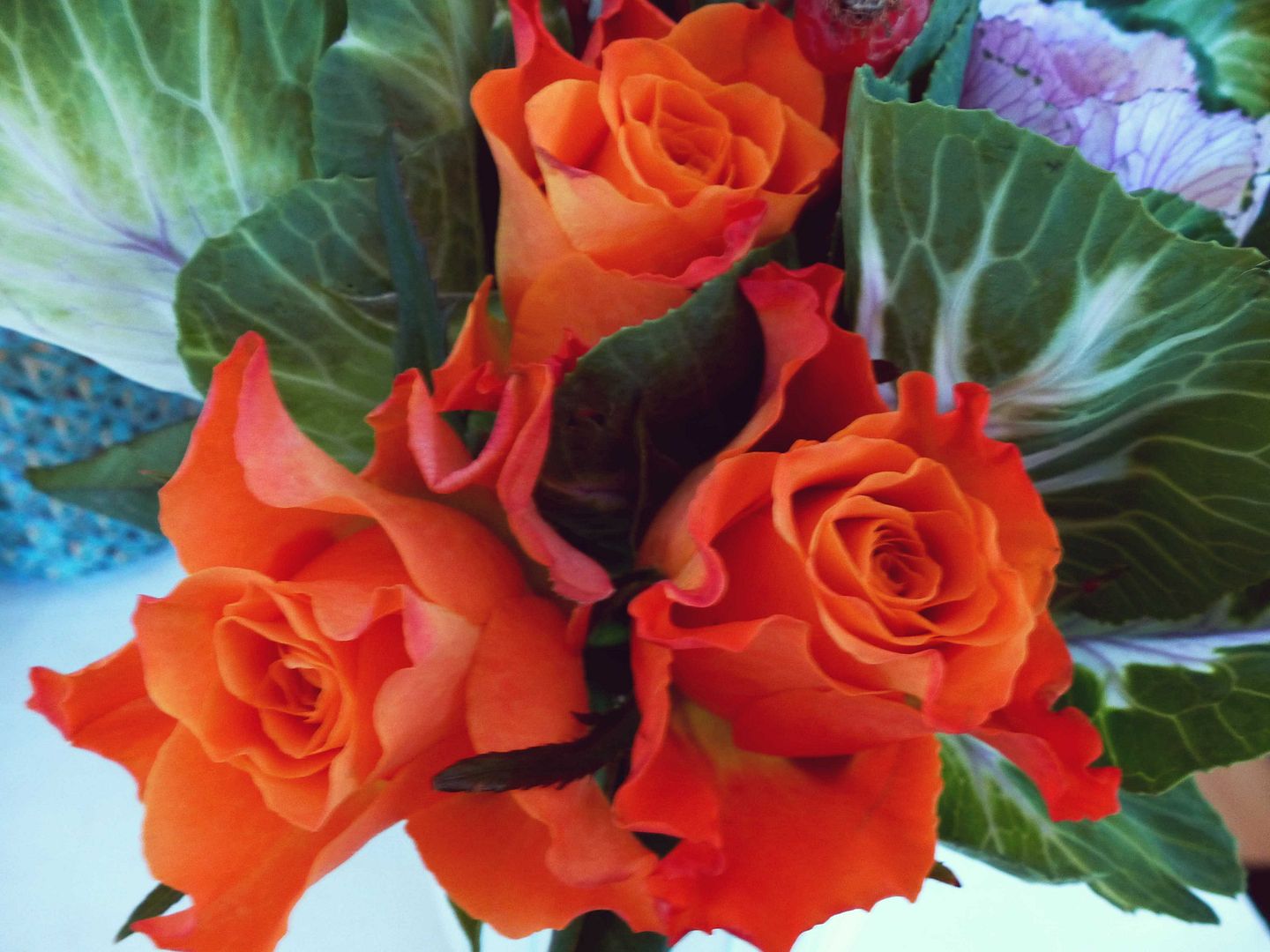 A few cheery flowers for the house. I just love Ornamental Cabbages and this pretty bunch are making me feel very seasonal especially with the cold bite in the air this week. Here's to a great week for you all. Sam xx