Most weekends we visit my parents and we accompany them on their dog walks to the park opposite the house. My childhood park, of which I've mentioned before and you've seen several times. It was not until we got home afterwards that I thought just how much Little Bird has changed. This is how our walk went.....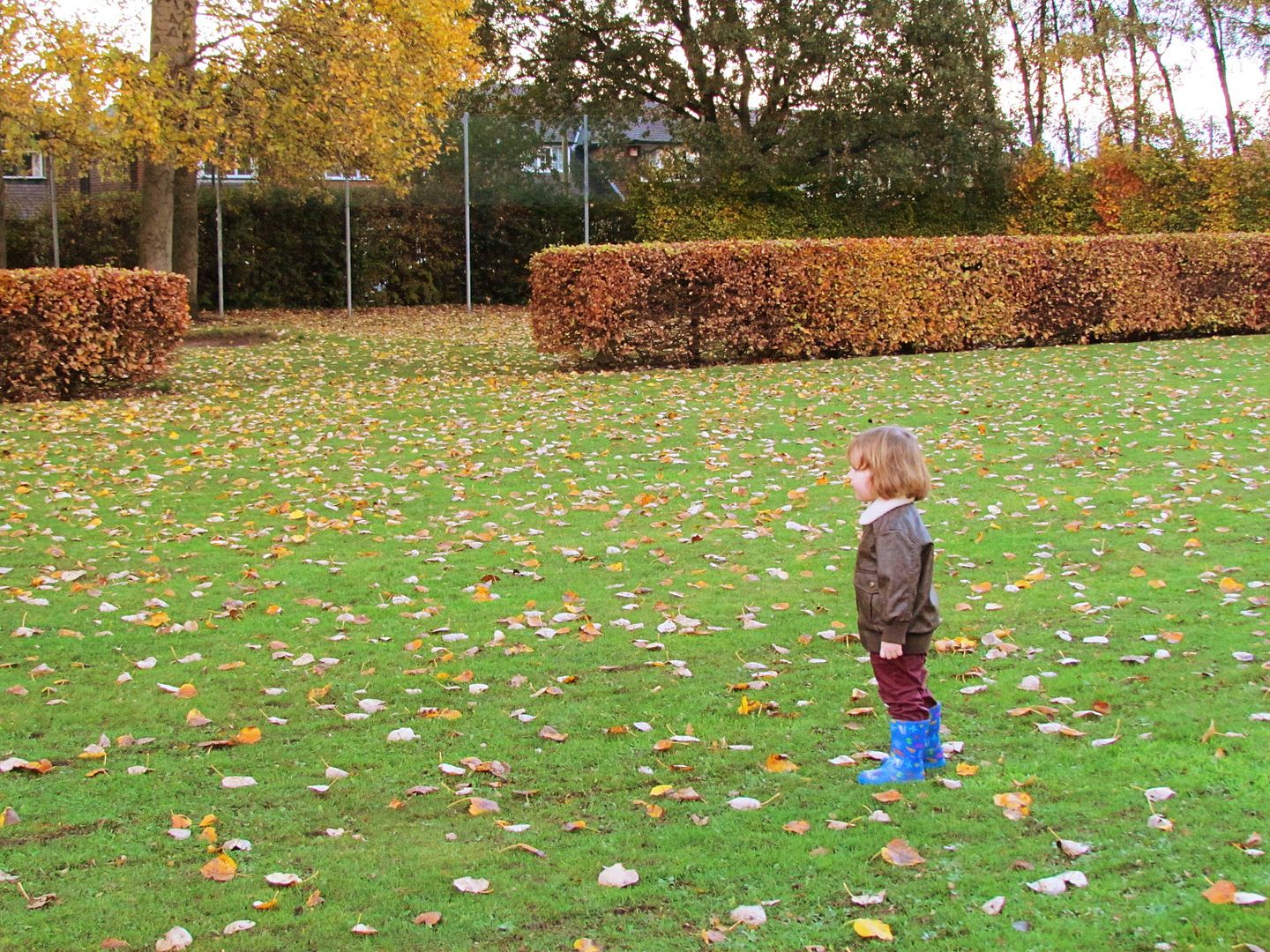 Little Bird has a little explore but stays close to us. Runs a little yet keeps an eye on us and runs back if we appear to turn a different way. Picking up conkers, leaves and treasures such as pretty feathers we walk the two dogs - Dolly and Lulu around the edge of the park. A big brown chocolate Labrador appears and bounds over, jumping up at Little Bird. He steps back and looks a little shocked but just turns and carries on walking. He's not phased by dogs at all which is fantastic but knows to be wary and not try and play with a dog that isn't with one of the family.
My parents play ball with their two dogs and the rambunctious lab tries to join in. Suddenly a pretty girl comes running across the greens shouting our new playful friend. I realise that it is a girl I went to primary school with and mustn't have seen for at least 15 years when I still lived in my Manchester suburbs hometown. She looked just the same with her enviable wavy auburn hair and a chatty demeanour.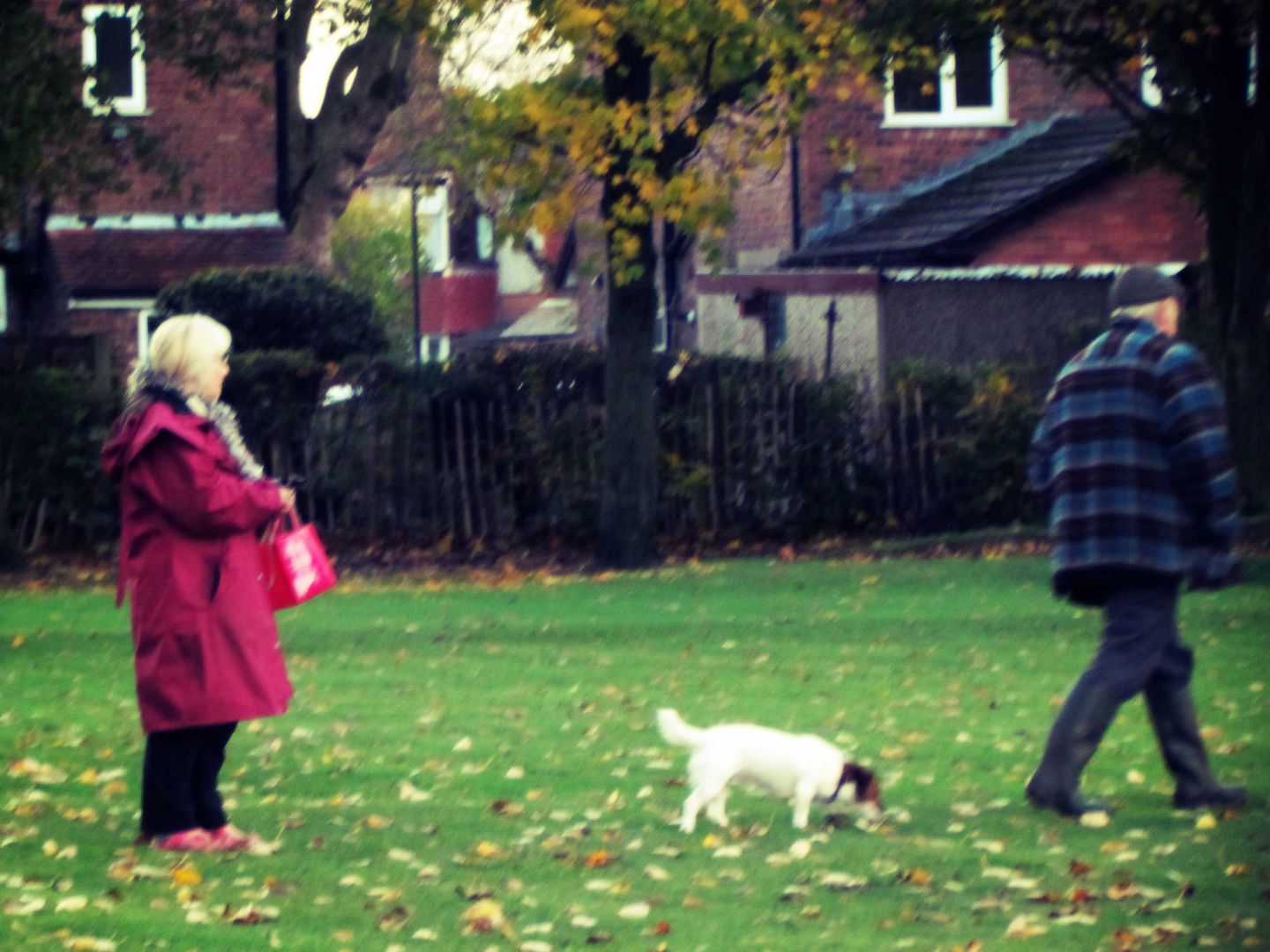 Little Bird held my hand and as we walked around catching up on what our old school friends were doing now and who was married or who had children, he was a calm and patient little boy. Stopping every now and then to pick up a new leaf. No fussing or wanting to go his way, he was quite happy skipping along whilst we gossiped.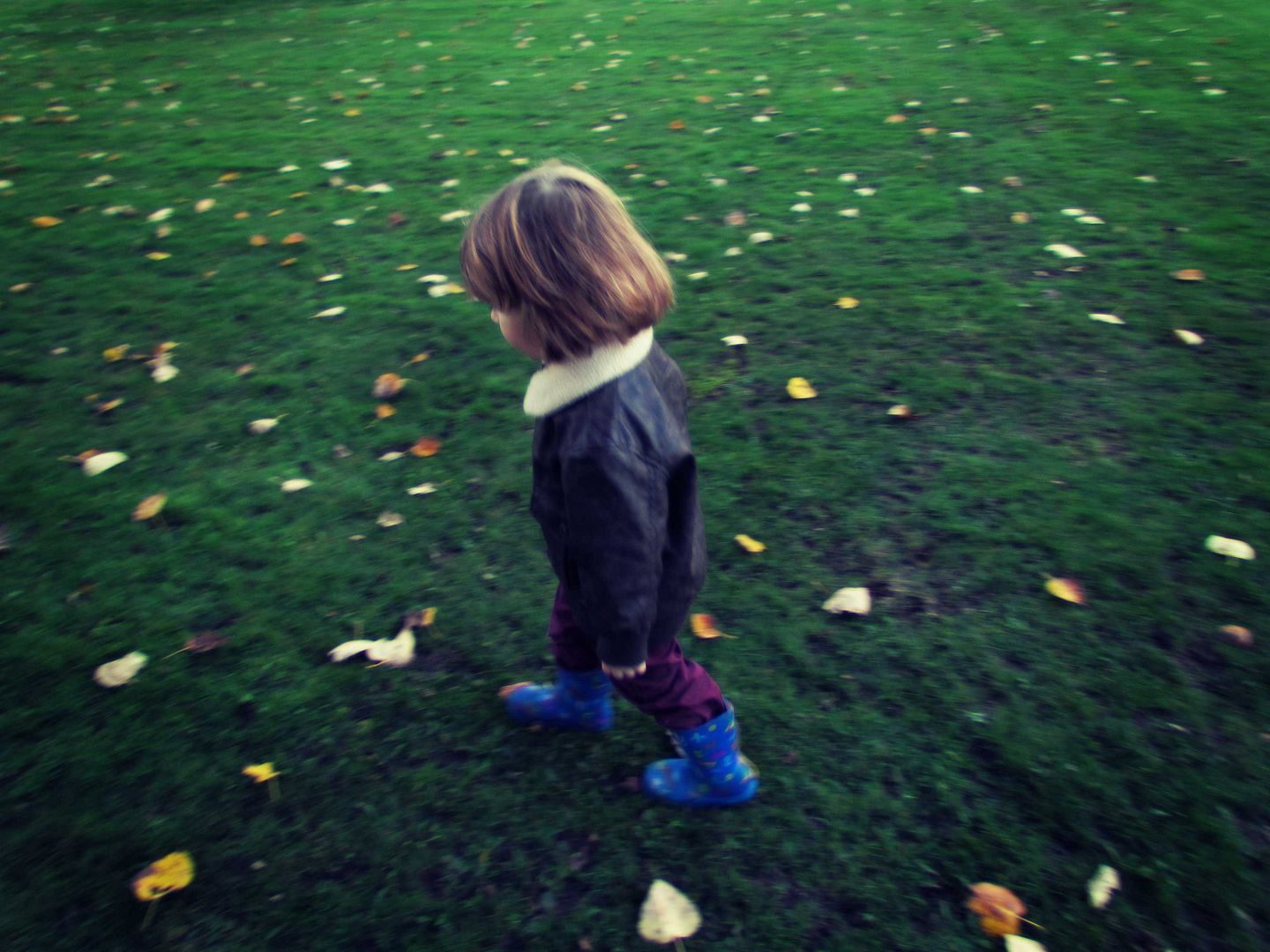 As we got back to my parent's house I bid goodbye to my old school friend, surely we would bump into her again at the park now she has a dog and Little Bird stood looking up with his big eyes, interested and listening to this exchange. Now, I must admit I must have started taking this all for granted.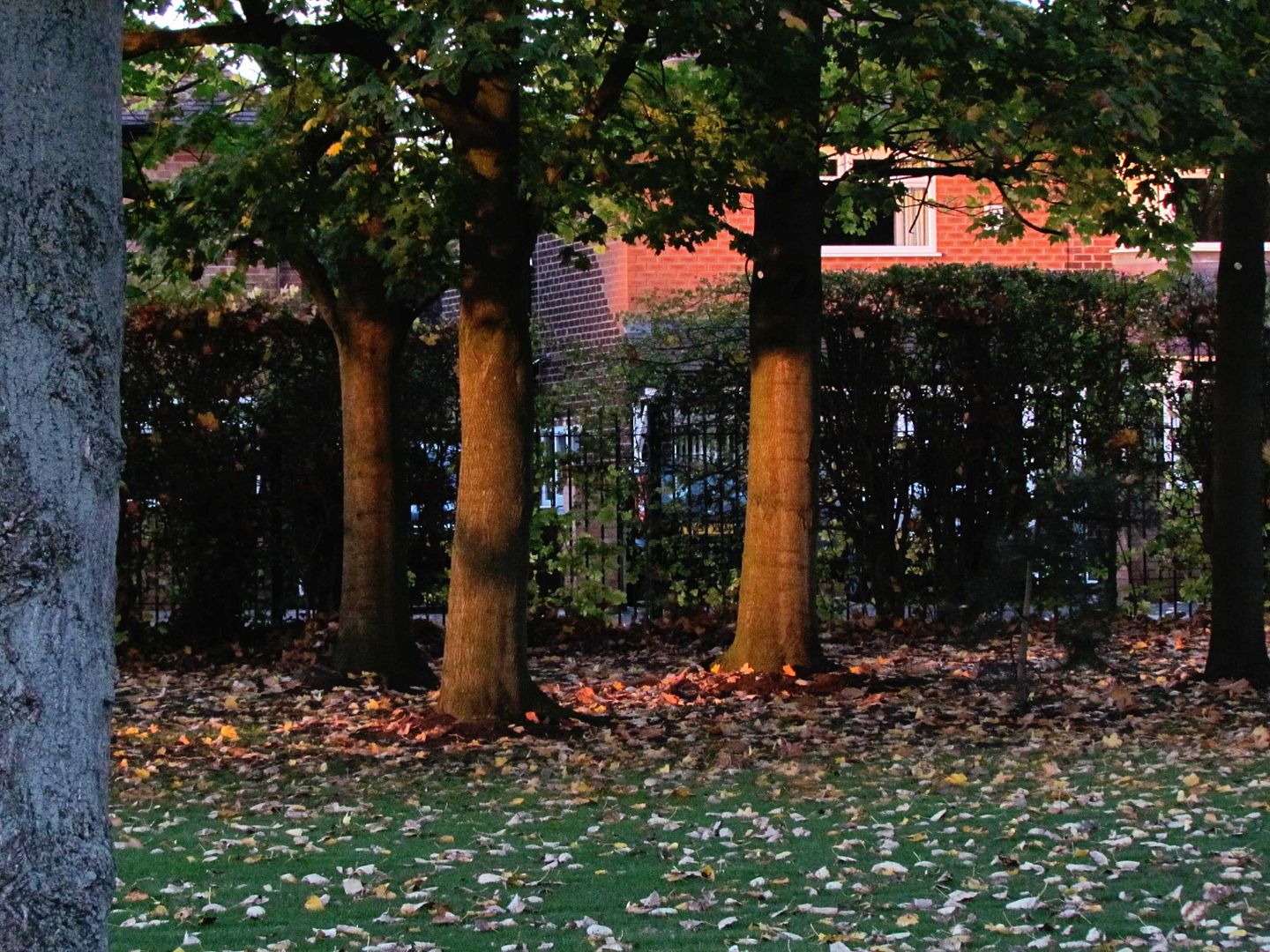 Reflecting back I realise what giant steps he has made in those little wellies. How much calmer and easier to be with as my little boy he is. There is an understanding with him now, that grown ups sometimes chat, prefer to walk this way rather than that way and stand still nattering sometimes. It's nothing to get upset about if we have to wait. Not all the time but happening most of the time.
A sign of growing up. He is learning to manage situations better. Learning to self regulate by co-regulating with me. Mummy's face says all is fine so it must be.
A new word firmly in Little Bird's growing vocabulary too - leaf!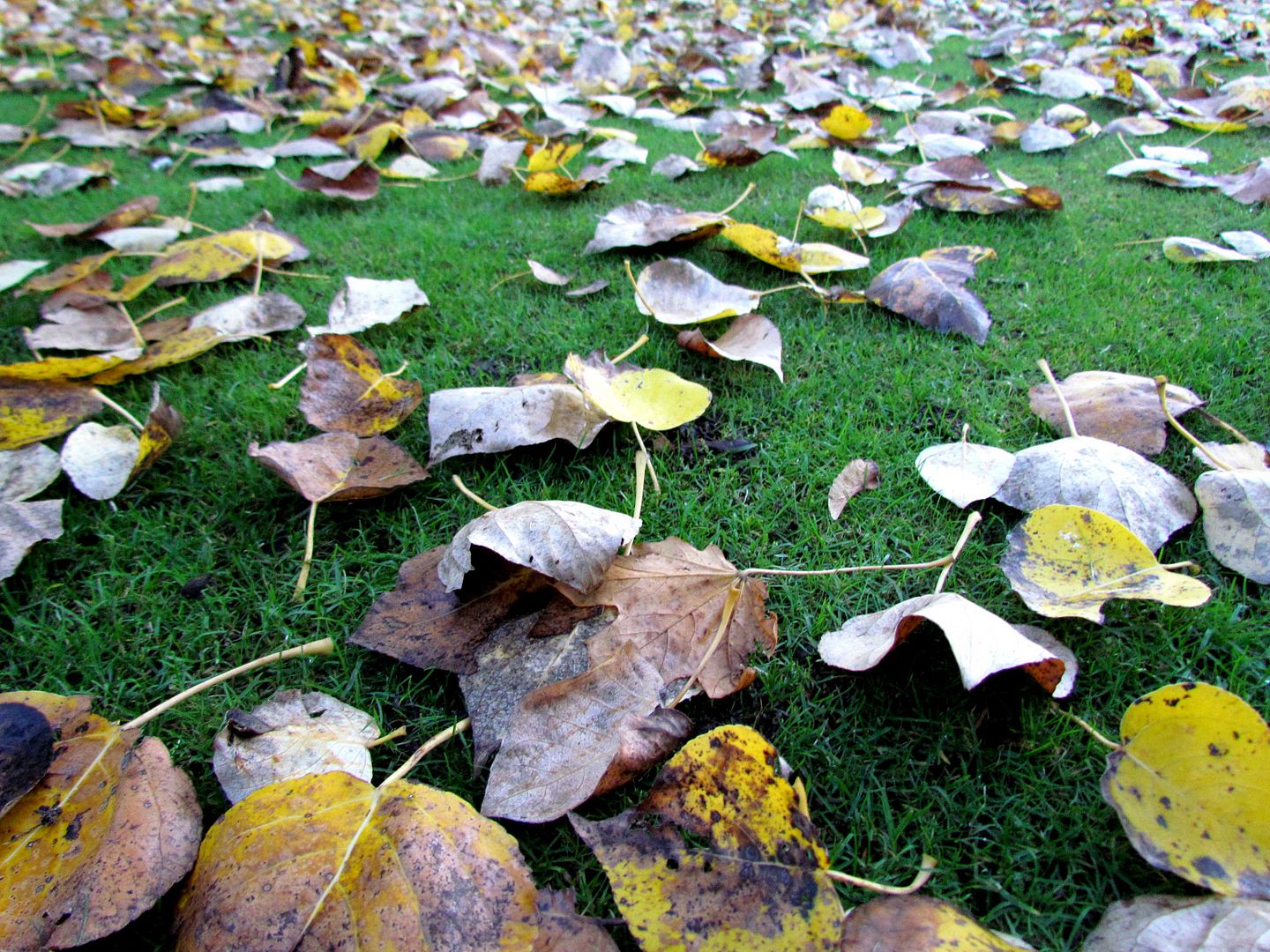 Joining in with both Country Kids and Small Steps Amazing Achievements.