The annual Blackpool lights adventure and this year it was well worth it as Little Bird sat in the backseat beaming like a little light himself naming things that he saw. Noticing the world out of his reach all of a sudden. Noticing if the light was a cat or a crab or a mouse.....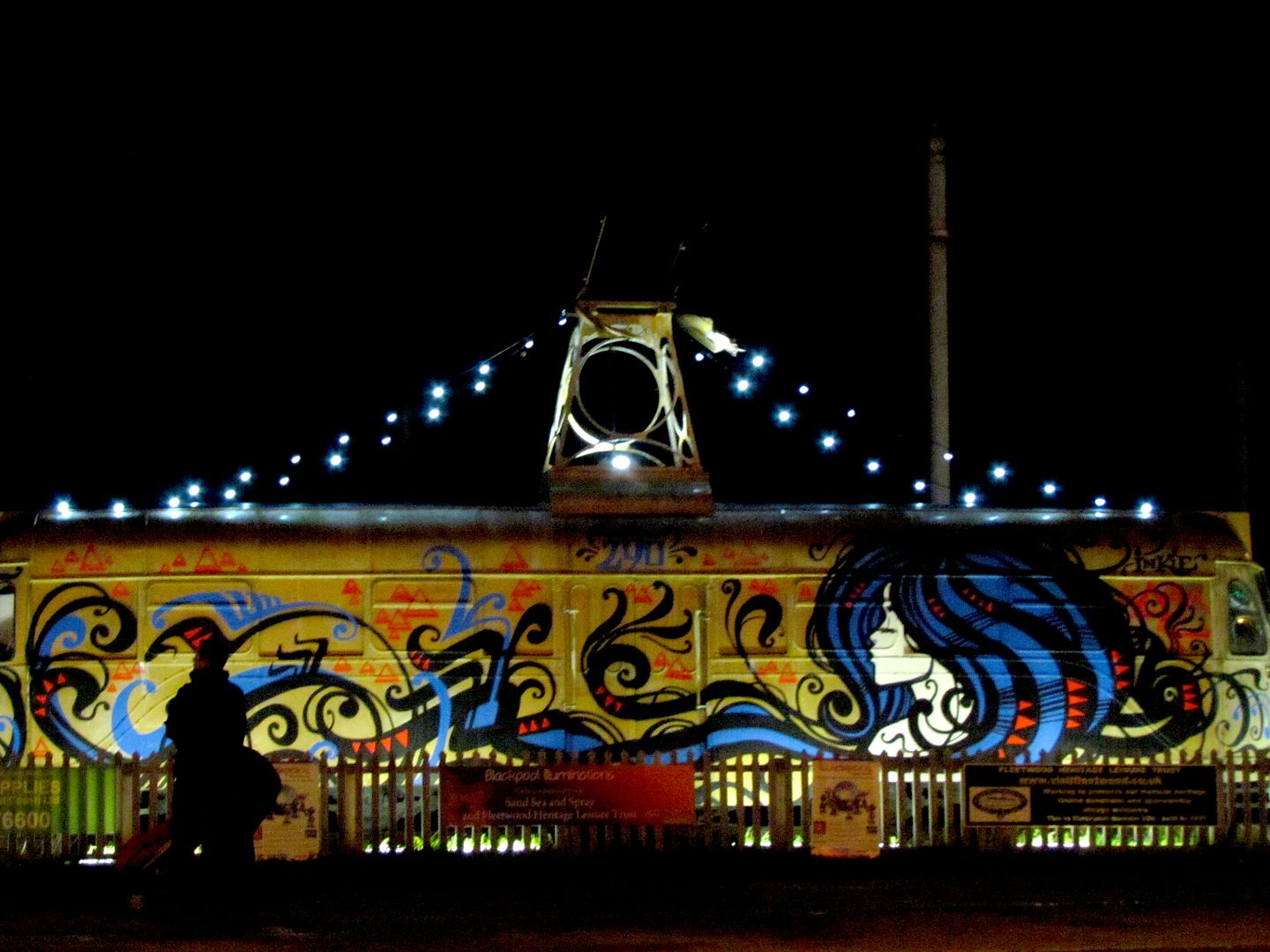 I was brought up on coach trips to the illuminations every autumn, wind, cold and rain. My mum, nana and I would book the tickets at our local newsagents and the coach picked us up from the roundabout at the end of the road. Chewing on toffees I would be excited as soon as I spied Blackpool Tower in the distance.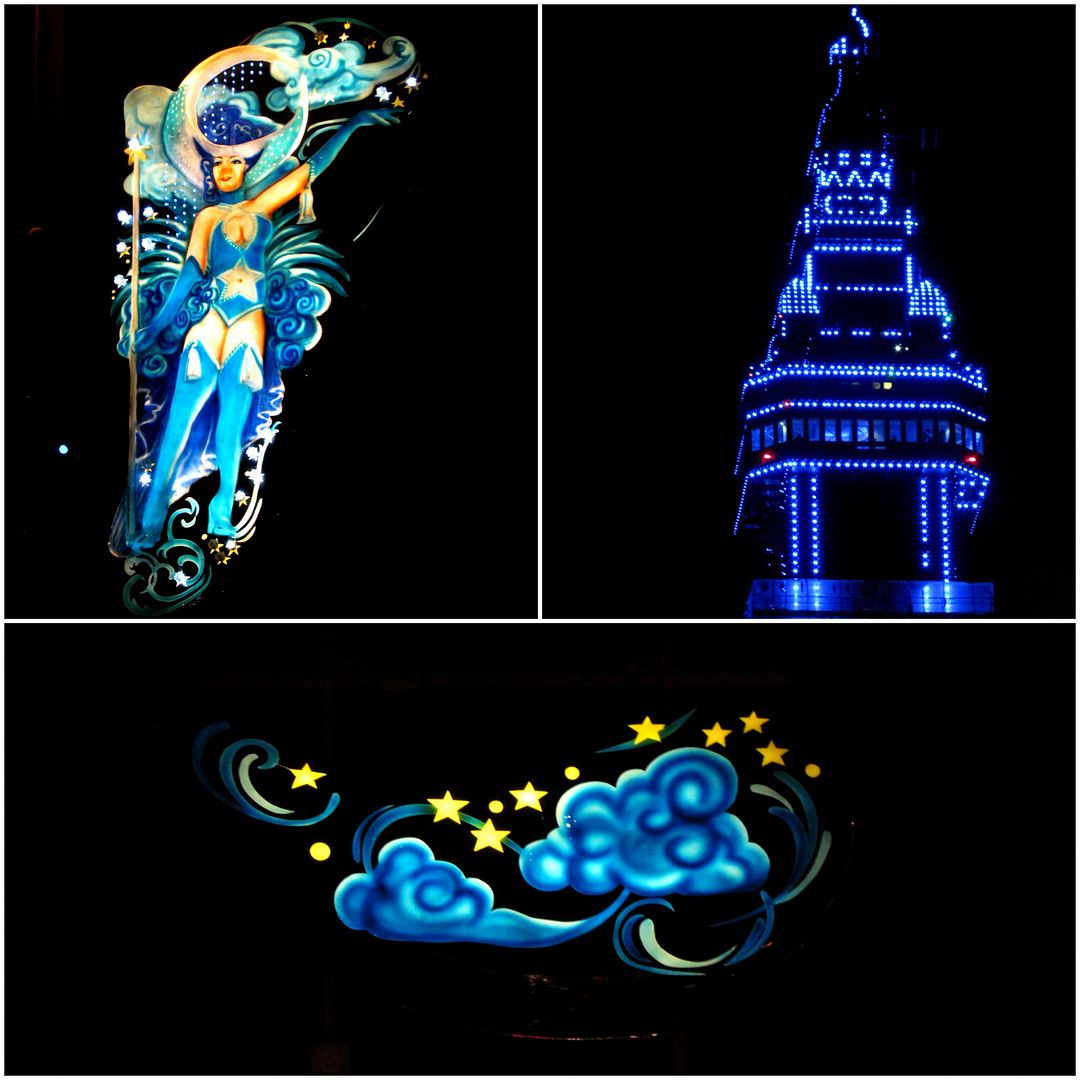 Of course you had to buy some glowing jewellery and today the sellers are still there with their neon spinning wheels and glo sticks.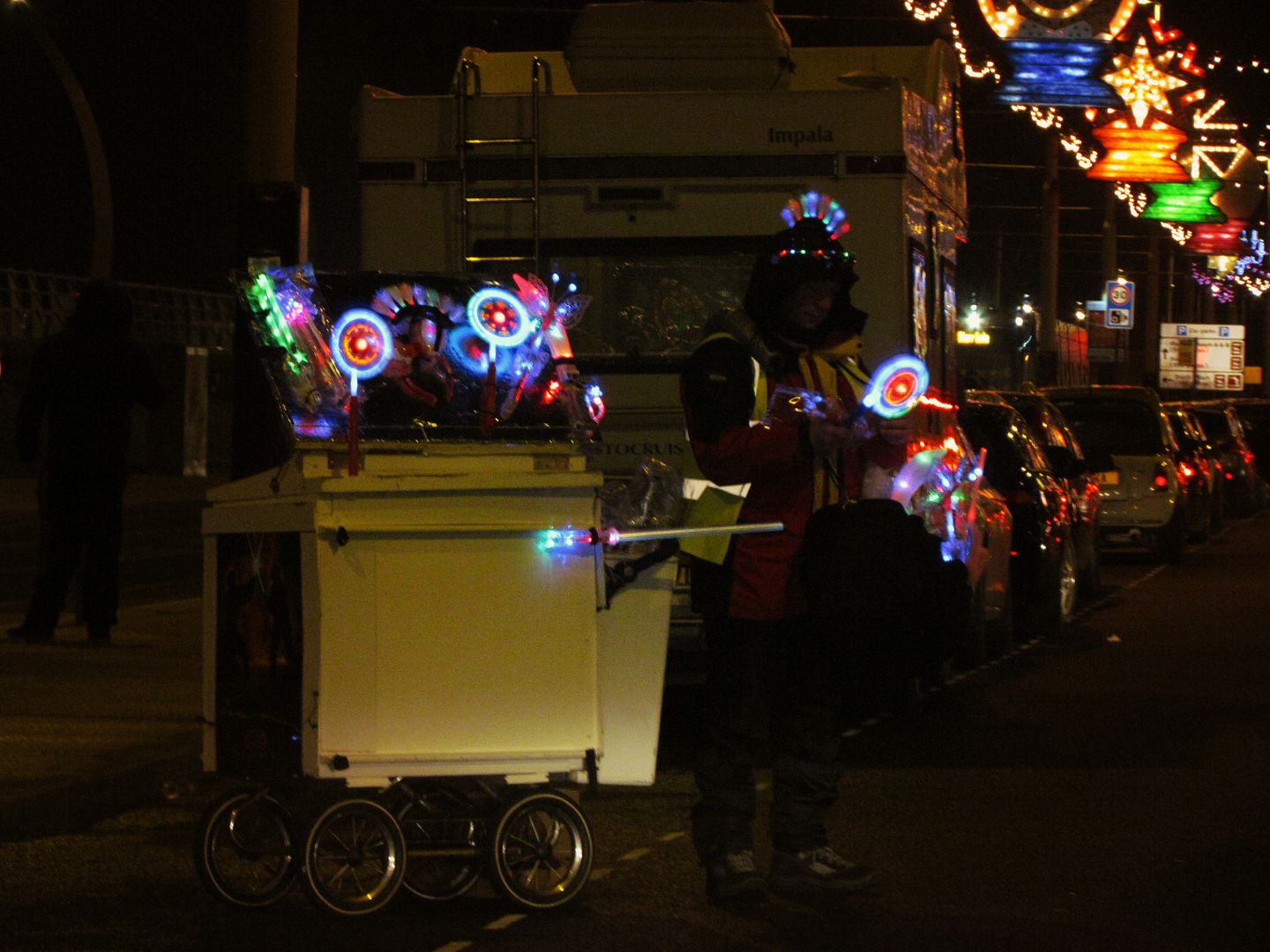 Doctor Who always, always puts in an appearance at Blackpool illuminations.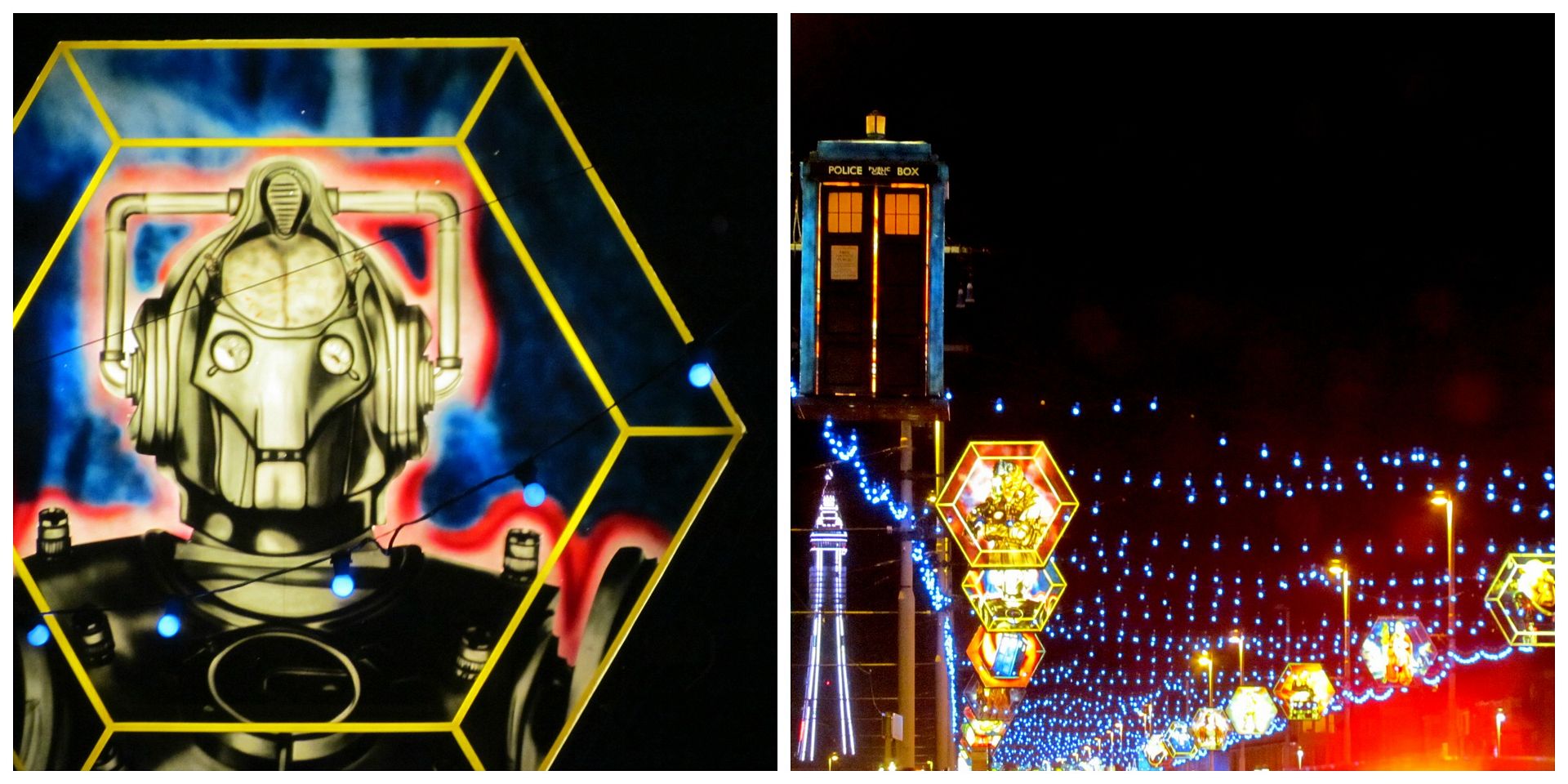 Trams glide past and every so often a gorgeous boat tram all lit up goes by and we all whoop! Plenty of lights for my very visual little boy.
The larger displays are all at one end. Nursery rhymes, haunted houses and familiar characters.
Plenty of good all Blackpool show - tacky, fun, cringy and fantastic.
Of course, you have to have fish and chips. Perfect in the icy cold air outside. I'm so glad that I am carrying on this tradition with Little Bird - 3rd generation Blackpool tripper.