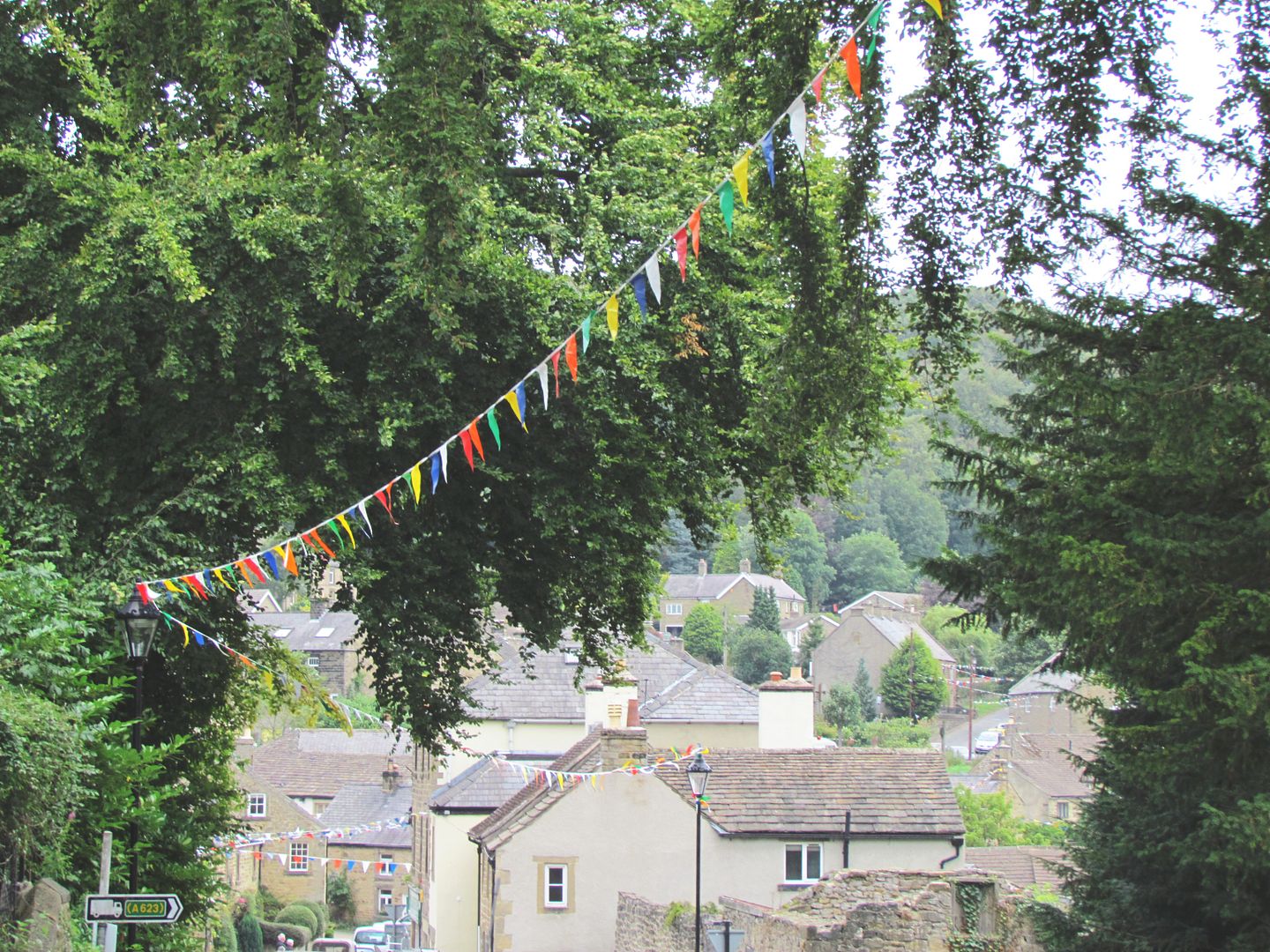 The plague village, Eyam, is nestled in beautiful Derbyshire. So much history here and how bubonic plague was brought into the village by a tailor in 1665 in flea infested cloth.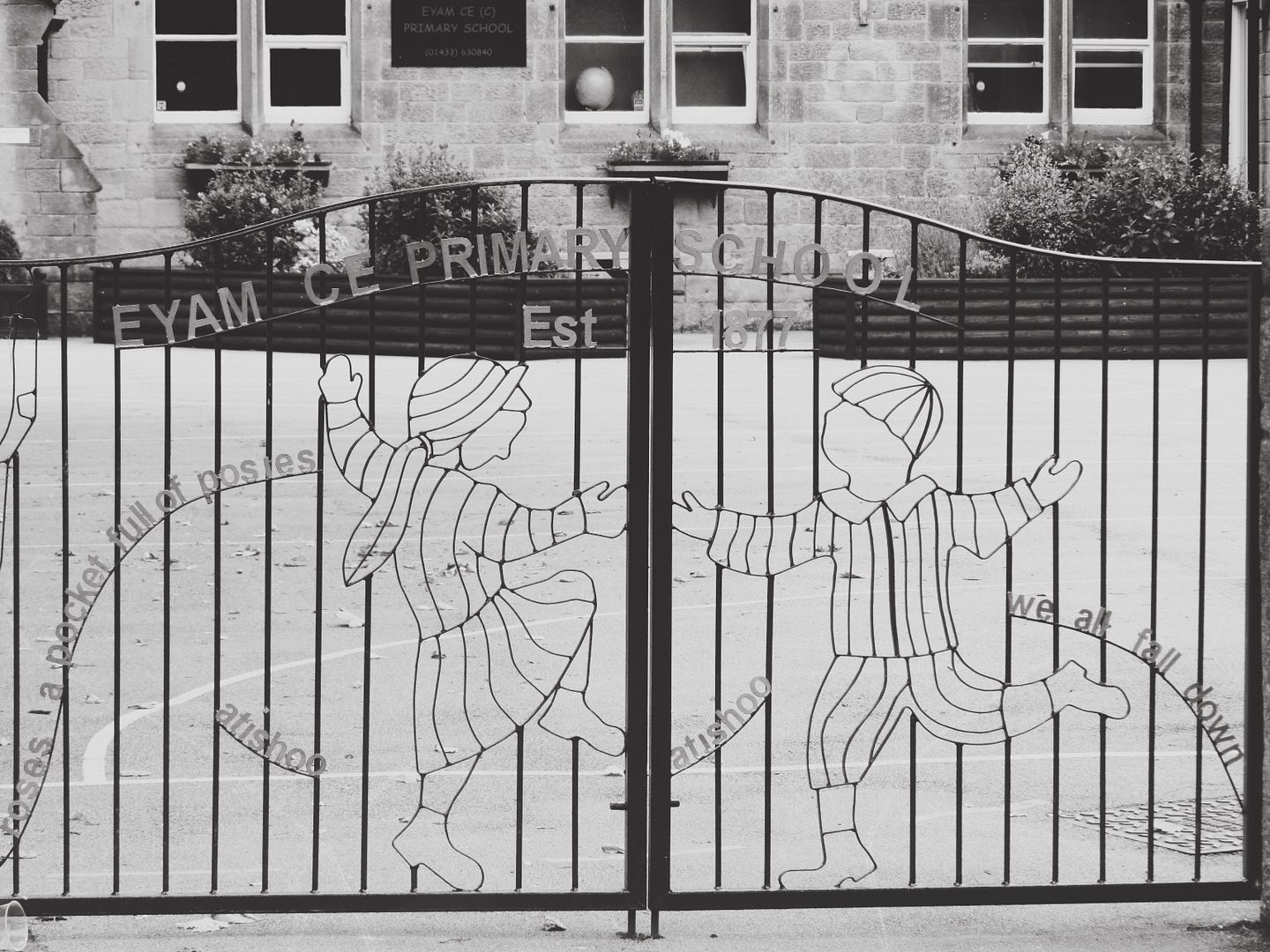 It does feel rather spooky as you walk around and gaze into cottages with their lists of who died here hundreds of years ago but at the same time, it is intriguing. See the reference to the children's nursery rhyme '

Ring-a-ring o' roses' thought to be about the plague.
The whole village was quarantined as more residents died. The dead were buried in the back gardens and the fields. Only one plague victim was buried within the churchyard, the Rector's wife.
An amazing story of a village where plague raged for more than a year, leaving less than a quarter of the original inhabitants. What a tragic story for this pretty place which today is such a pleasant place to visit and a great story for the children. History.
This is the Celtic Cross dated to the 8th century.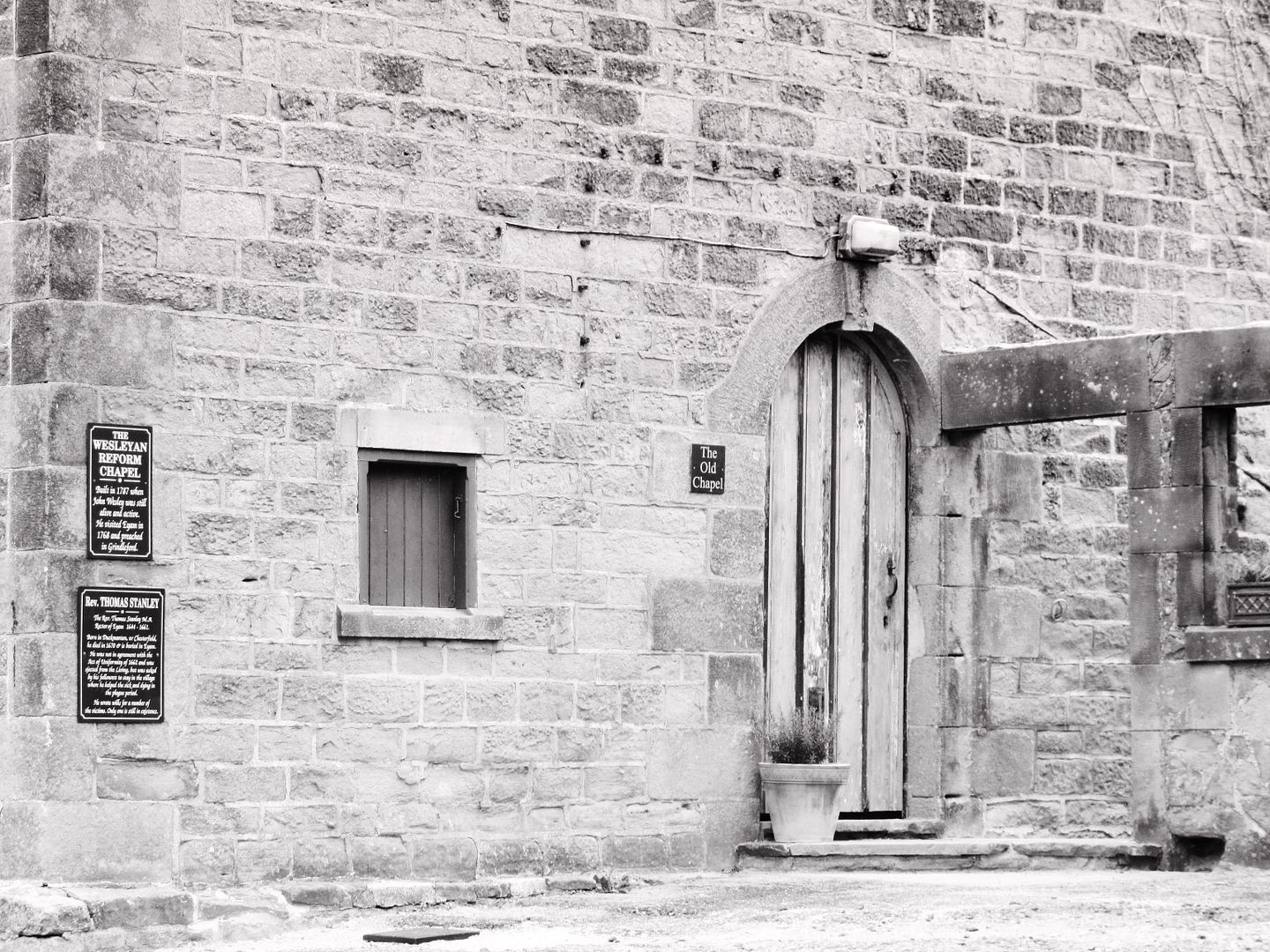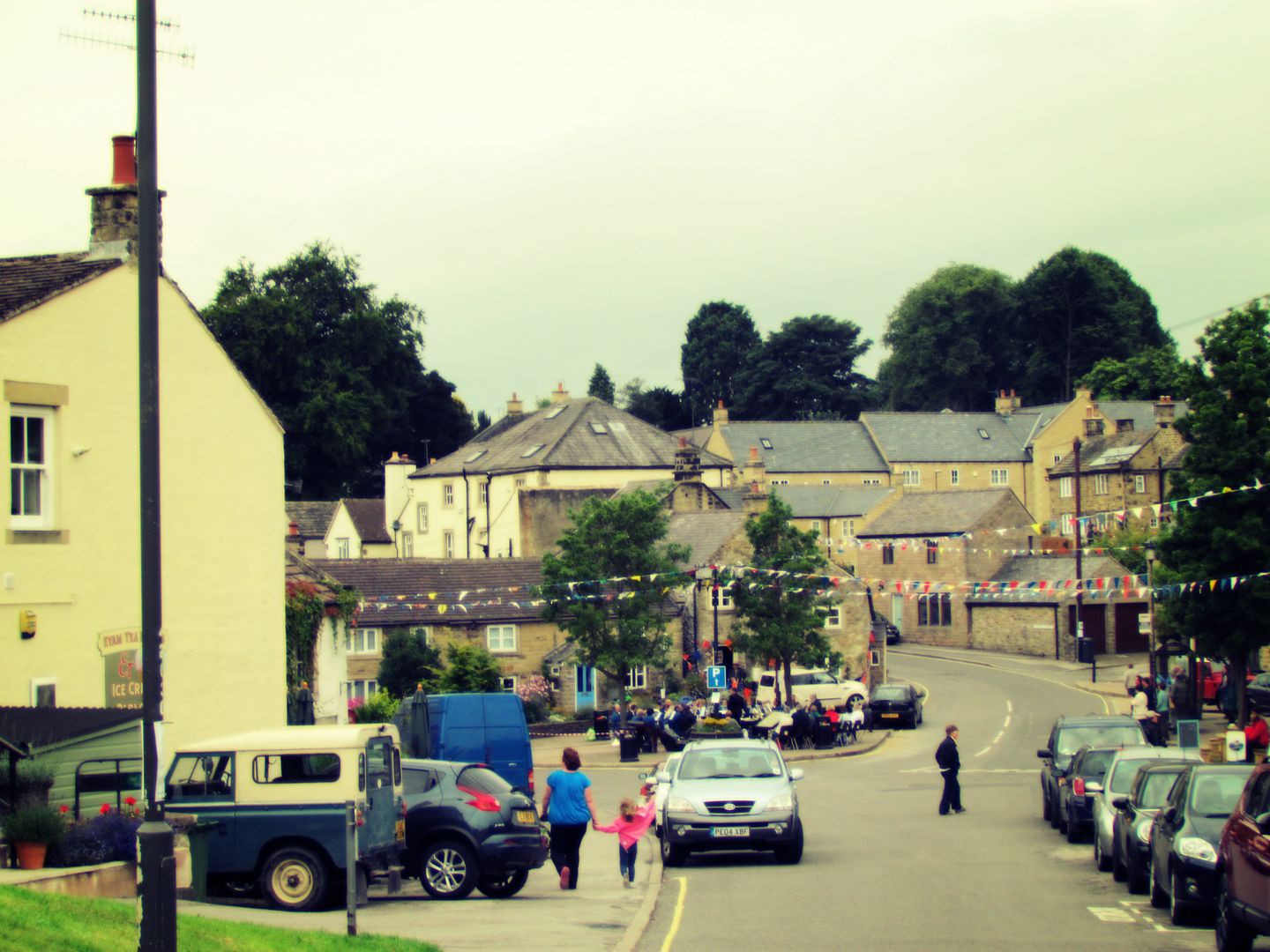 Celebrations for the annual Well Dressing event that we visited in late summer. In these areas natural springs bubble up through the limestone and the wells are decorated with intricate flower designs. This is thought to originate from Pagan times.
A brass band celebrates the event. Little Bird absolutely loved this. I am going to buy him a CD of brass band music for Christmas, he's such a musical little boy.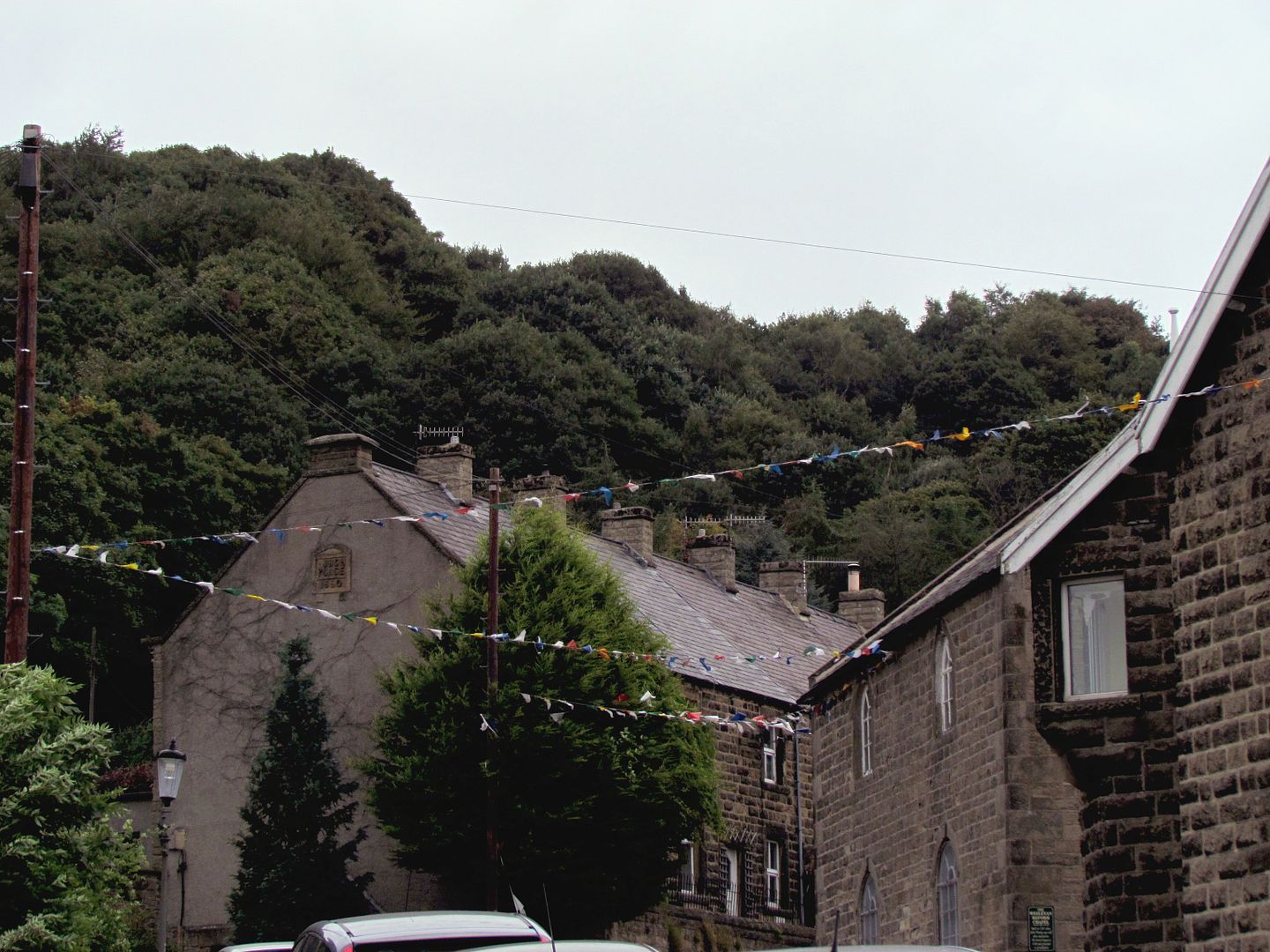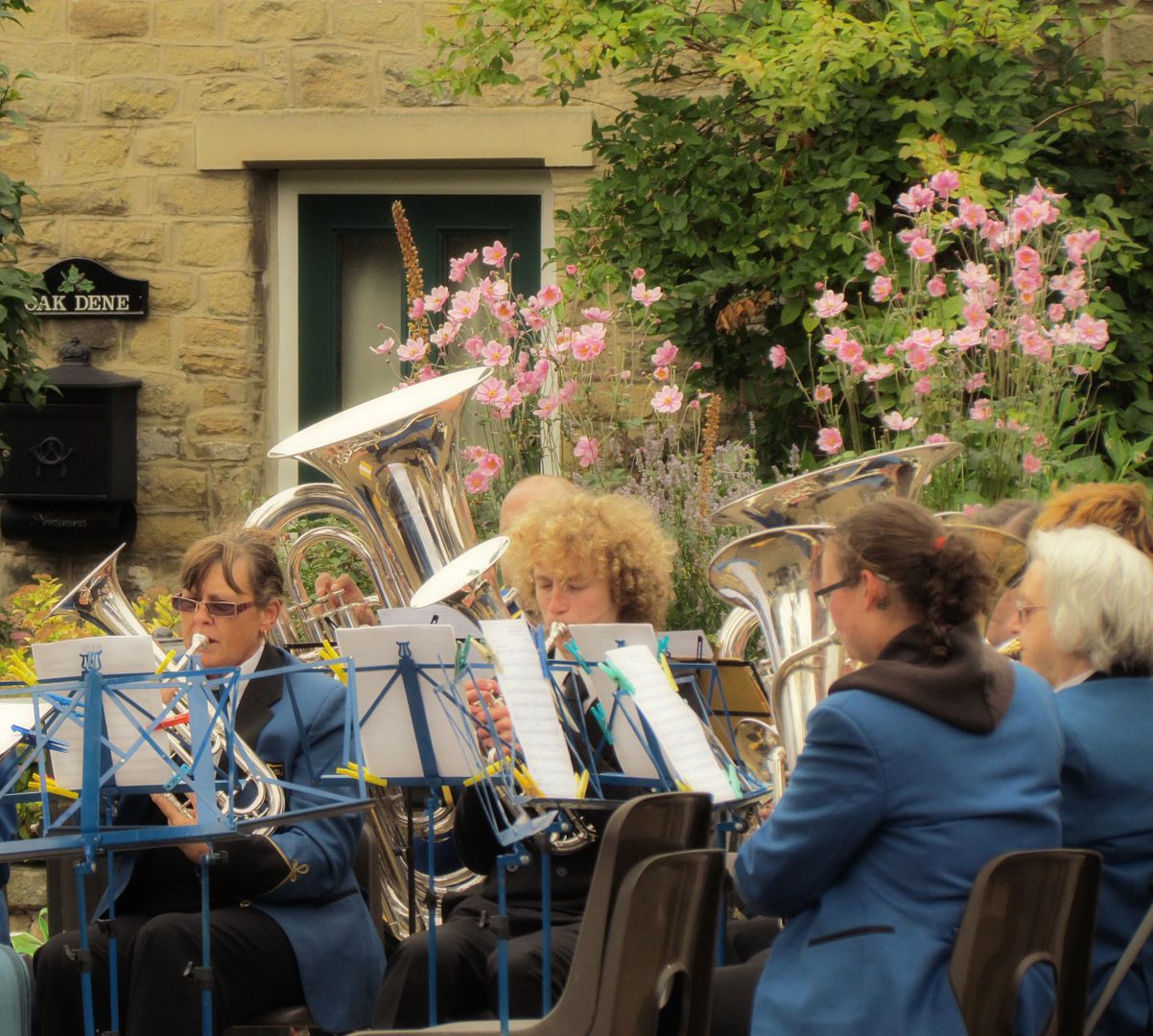 These are some of the wells decorated with flowers to make beautiful artistic displays.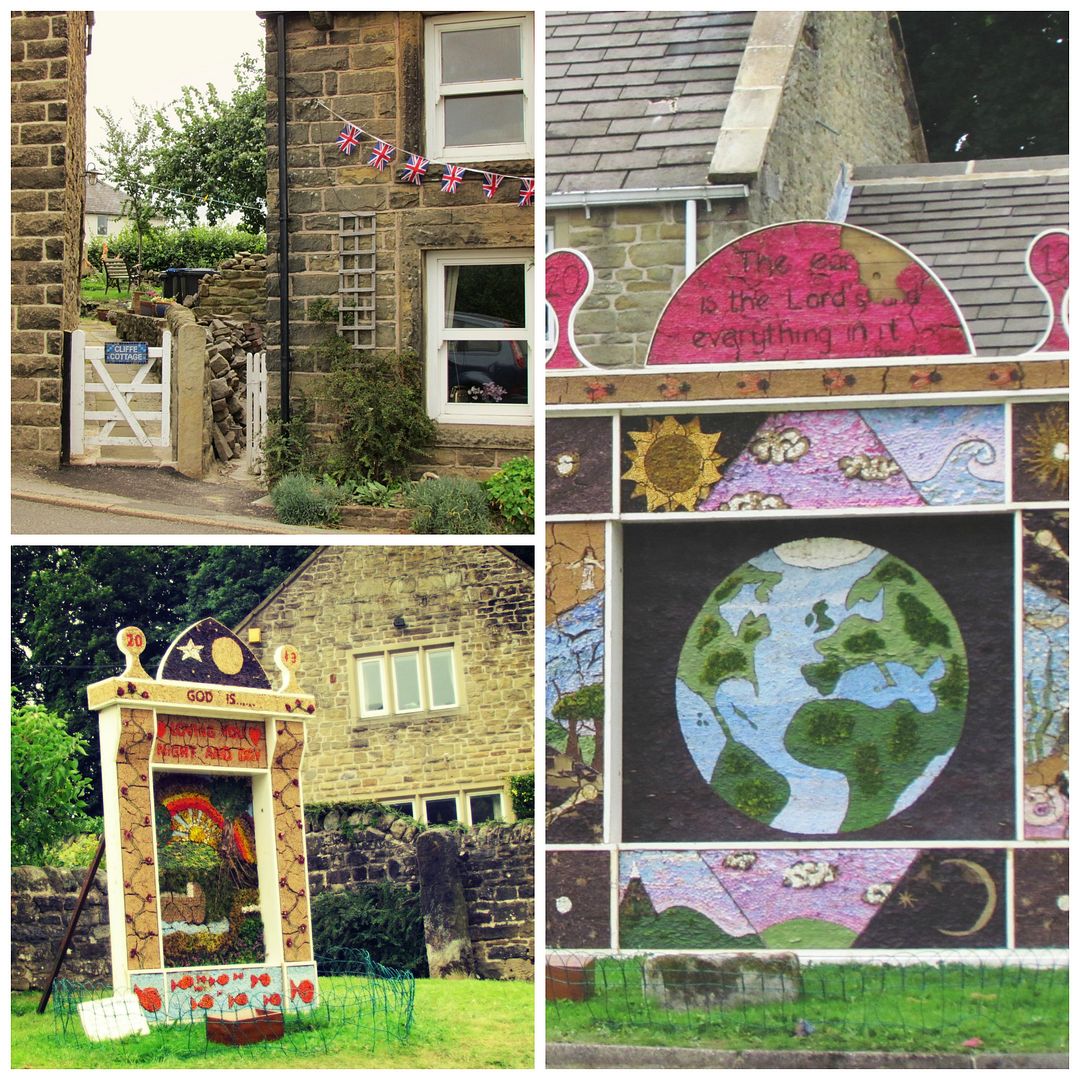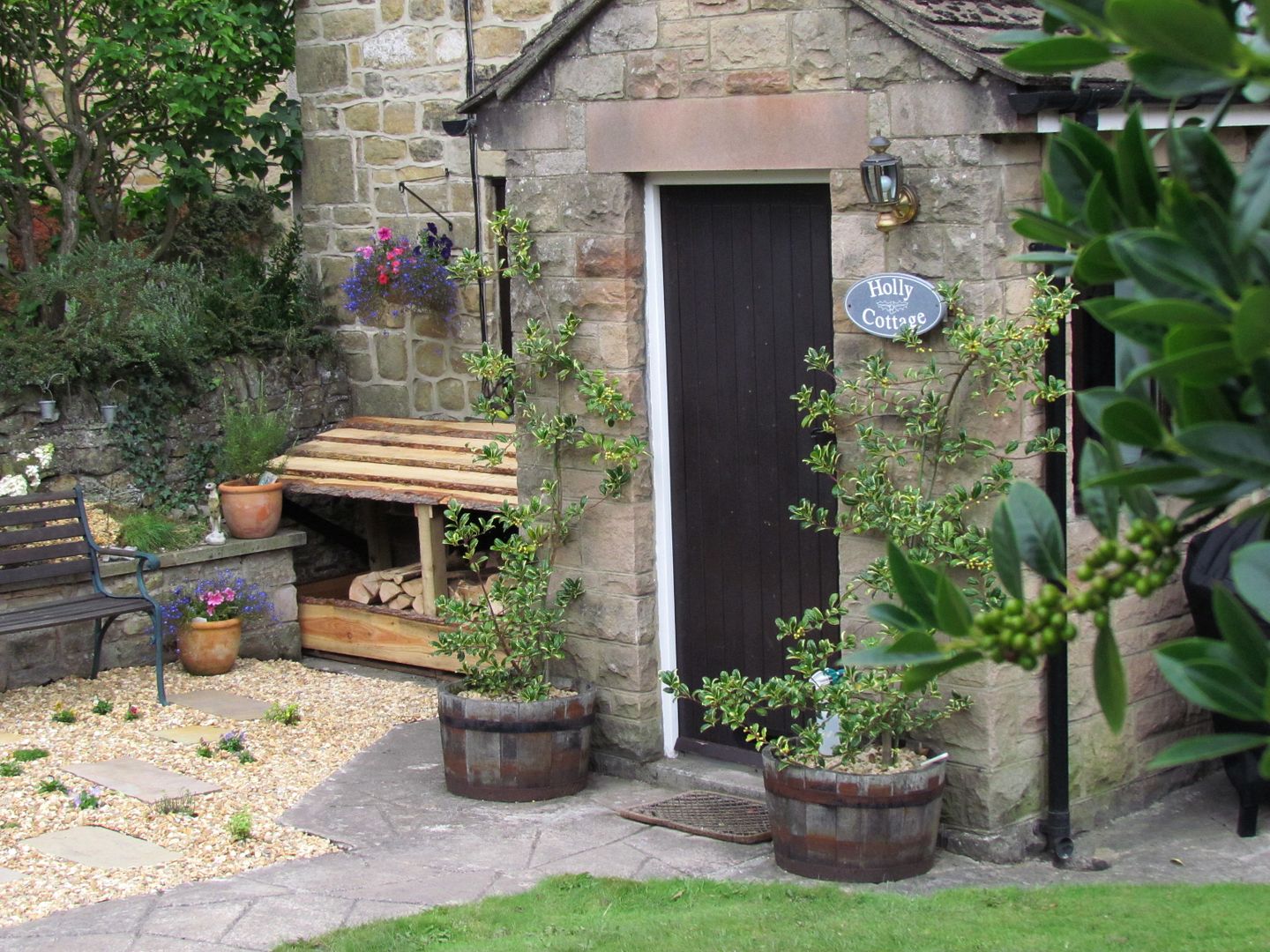 Of course I do like a snoop around the village looking at the cottages and their gardens with climbing sweet peas and glorious sunflowers. Cute honesty box plant stalls, tea shops and bunting makes me smile.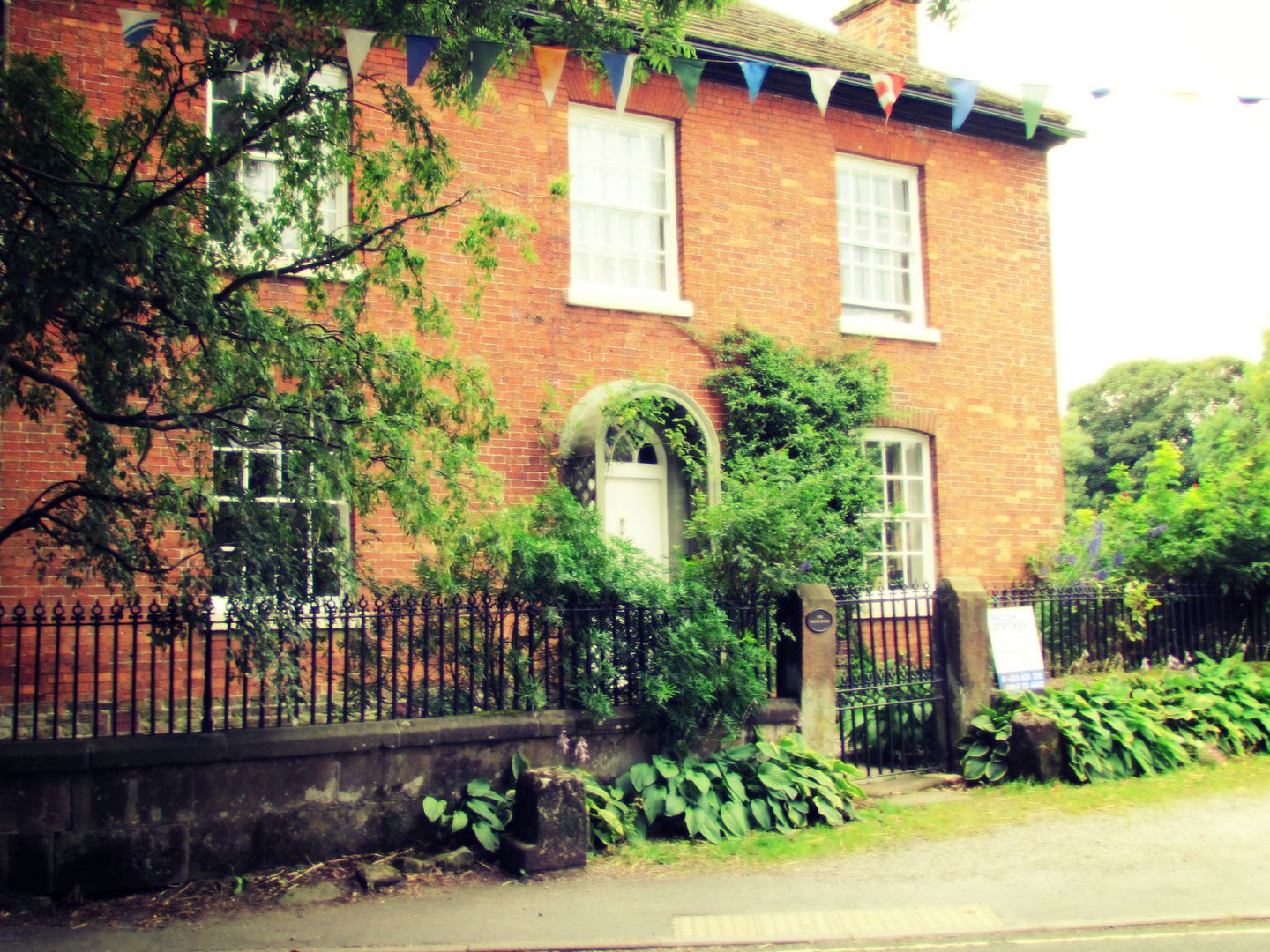 Ring-a-ring o' roses,
A pocket full of posies,