I joined the Clandestine Cake Club recently and have so far been to two meetings. I absolutely love it and get a real thrill from planning what to bake - each month there is a different theme. So far we have met at a couple of pretty local café's and it's really given me a new buzz to get out again after being very solitary for the last few years. Finally, a little social life for me.
The first meeting I went to was loaf cake month and I baked a lemon curd and blueberry loaf topped with mascarpone cheese. I wish I had taken pictures of all the other cakes as there were some absolute beauties but as it was my first meeting I was too shy. All my cake was eaten which was fantastic - not bad for a newbie hey?!? It's also reignited my love for lemon curd - yum.
This month the theme was Halloween/Bonfire Night and I challenged myself to make some ghost meringues. First time ever to make meringues and I was polishing my badge afterwards as they turned out well. Not difficult at all although I was worried as they took ages to get to the right consistency in order to pipe with an icing bag onto the tray. When they were baked and cooled I added black food colouring eyes. The cake itself was a cappuccino cake iced together with mascarpone again - I do love this stuff, creamy loveliness. I called it my spook-a-ccino cake.
It was a quiet meeting this month, I blame the wet and windy night but the four of us nattered, drank coffee and ate our lovely cakes. There was an apple and custard cake with a honeycomb topping - out of this world and so pretty looking. I really like the smaller and taller cakes - a 6 inch cake tin I found out.
It was one of the girl's birthday so we had a few candles - sparkler candles of course.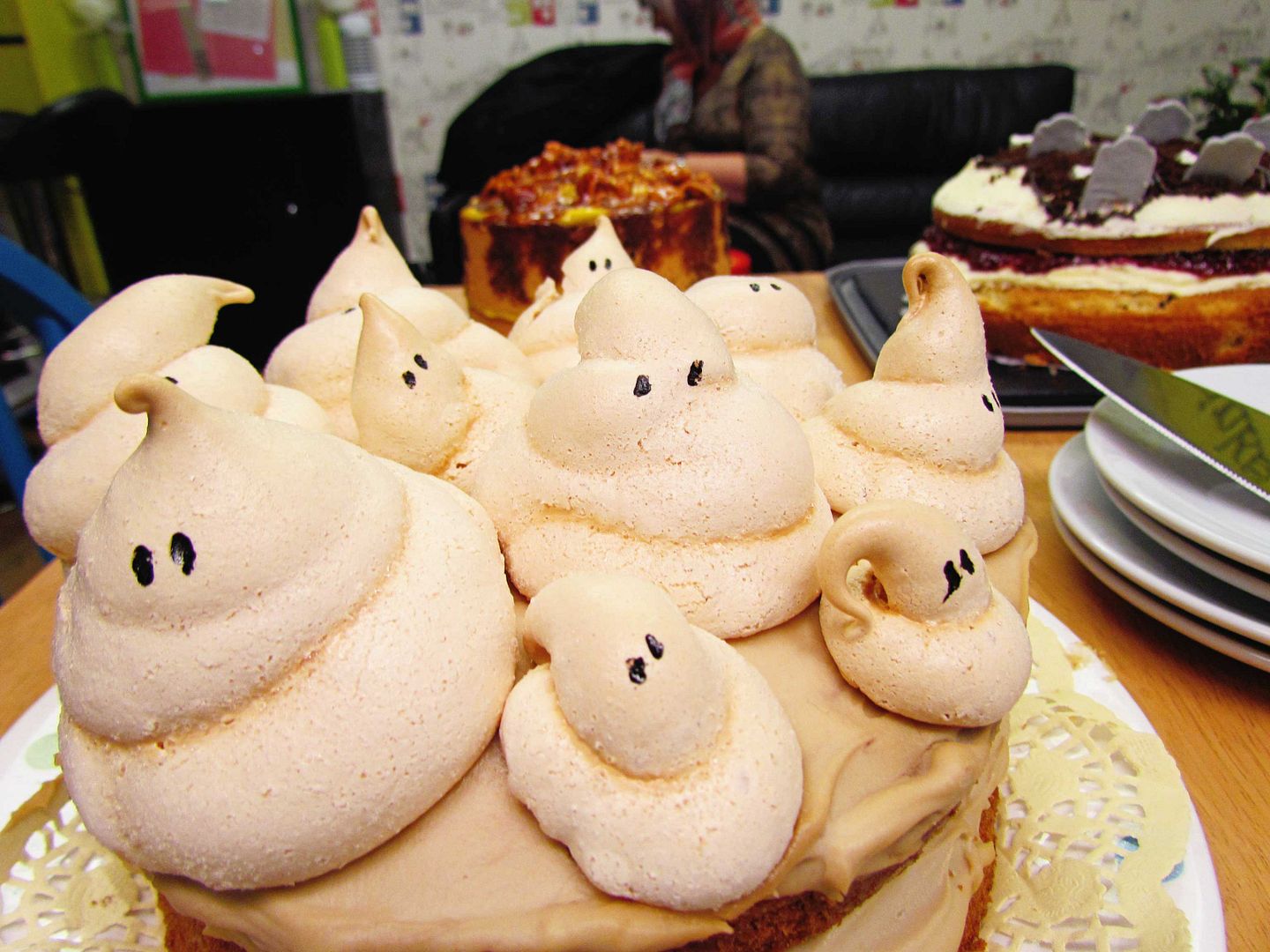 The cafe was so pretty, the perfect venue for a cake club and I will be popping in here whilst Little Bird is at school.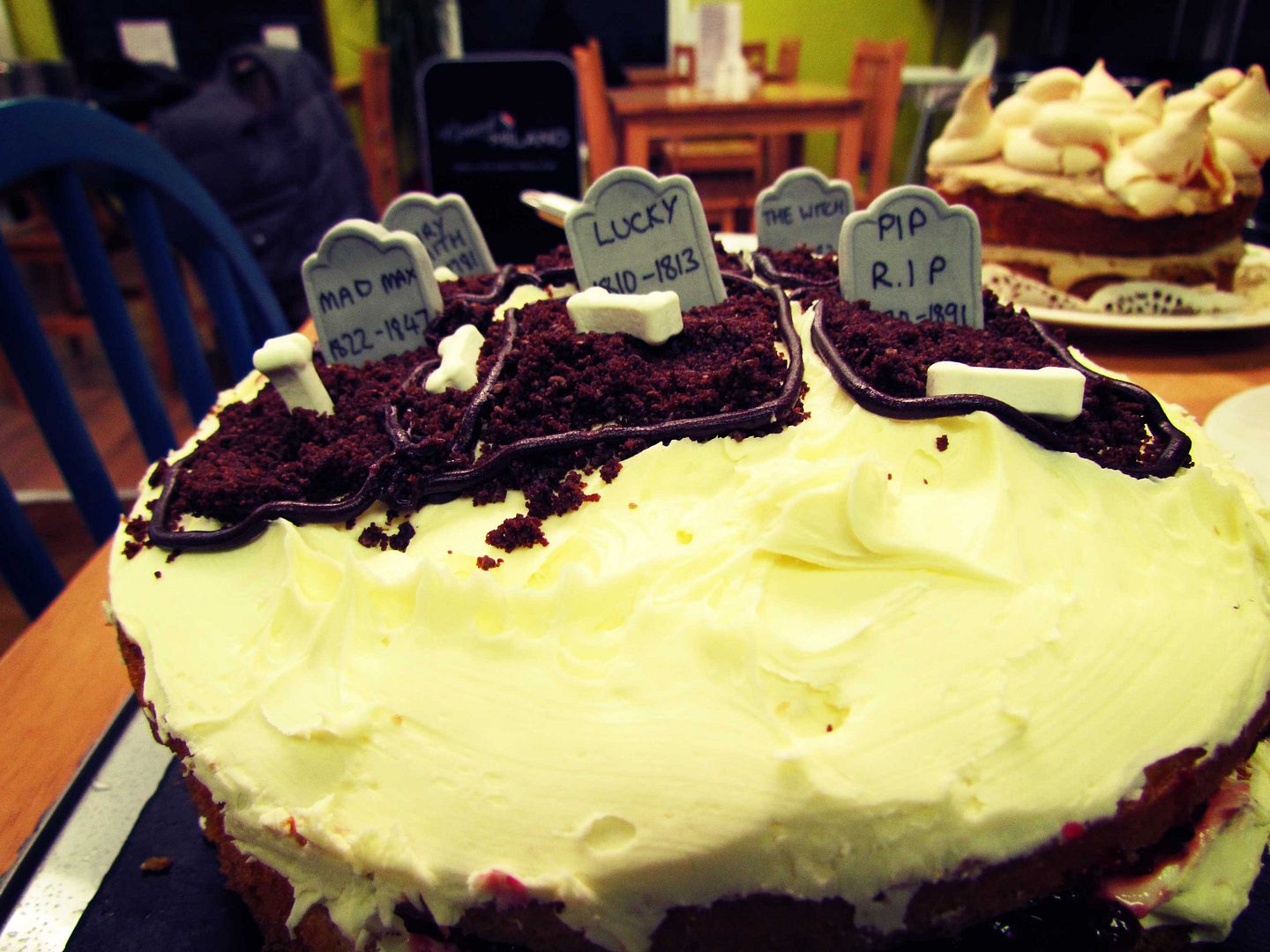 A gorgeous spooky Victoria sponge made with home made jam - yummy, yum!
A fantastic night with entertaining company and lovely treats. Hopefully we will get some more members in the New Year- it's still a new group. We are based in Cheshire if anybody out there is interested you can contact me through the blog and I can put you in touch with our organiser.