I used to have a motorbike. A big motorbike in fact. I felt the freedom, felt the amazing camaraderie and went to bike rallies. There was an annual event in my town - I think it was this that got me started - where hundreds of biker roared in, admired each other motorcycles and had a great time socialising. So many bikes from huge Harley Davidsons, Honda Goldwings to sporty Kawasaki Ninjas and amazing Mod-style Lambretta scooters. A lot of vintage bikes were brought out too, lovingly cared for by their owners who no doubt would have had classic bike insurance to protect their amazing restored bikes. There was one guy each year who must have been nearly 80, who brought his shiny vintage motorbike out to ride a circuit of the town. He was so proud of it.
What I love about the biking community is that all types of people are brought together and you can almost match the personality and style of the biker to their motorbike. This is me on my bike - sorry mum!- it was a Kawasaki ZZR600 and rather big for little me. People are usually quite surprised when I tell them I had a bike and firstly think I'd be matched to a 125cc with my girly flowery helmet but then I never do tend to do things by halves and went straight for a big bike. The training was tough but I'm very proud that I did it, it was one of my life achievements. Sadly I don't have it any more as my son comes first but you never know one day I might be back on two wheels but shhhh don't tell my mum.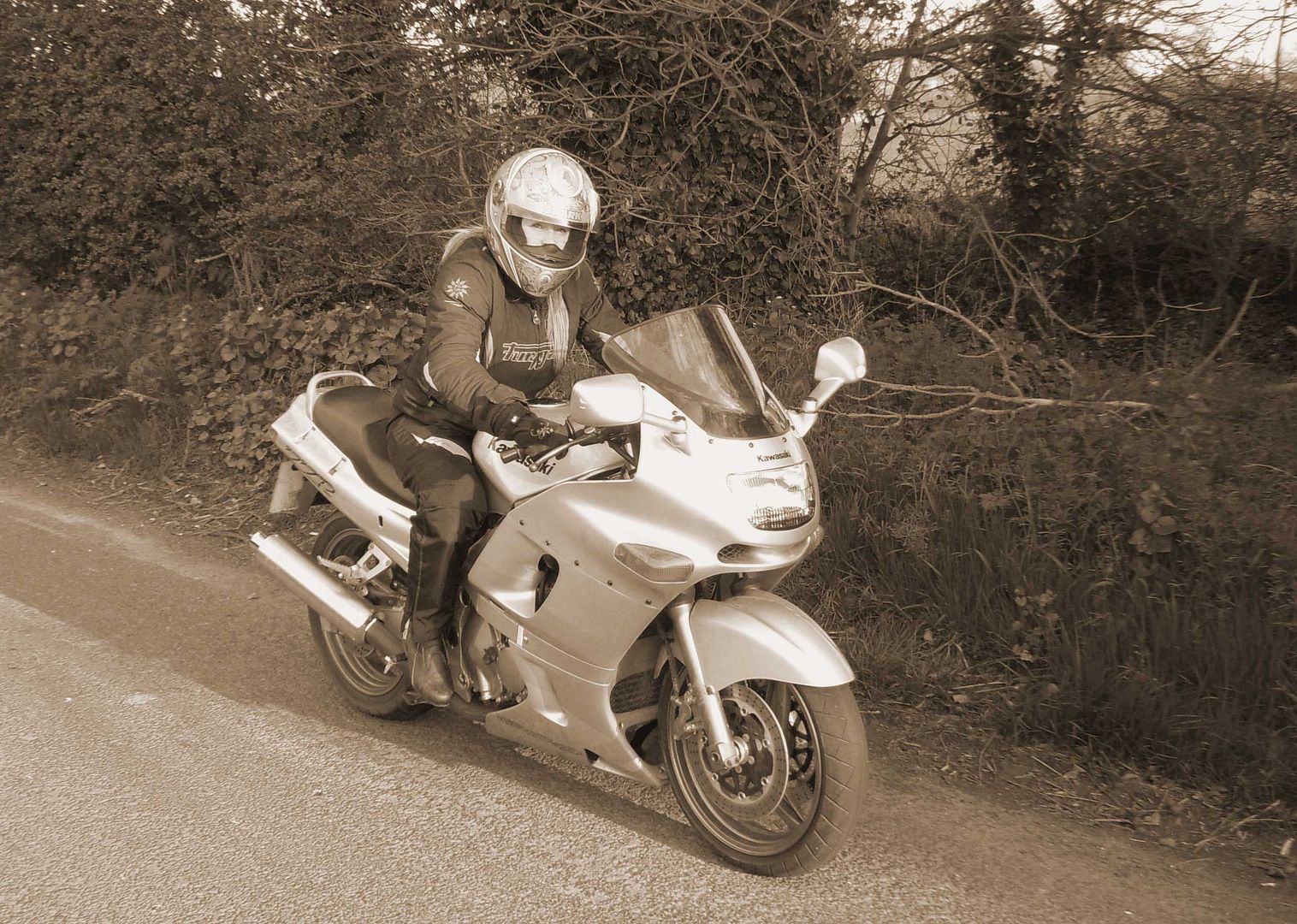 Disclaimer: This was a featured post in conjunction with Footman James. All words and pictures are my own.