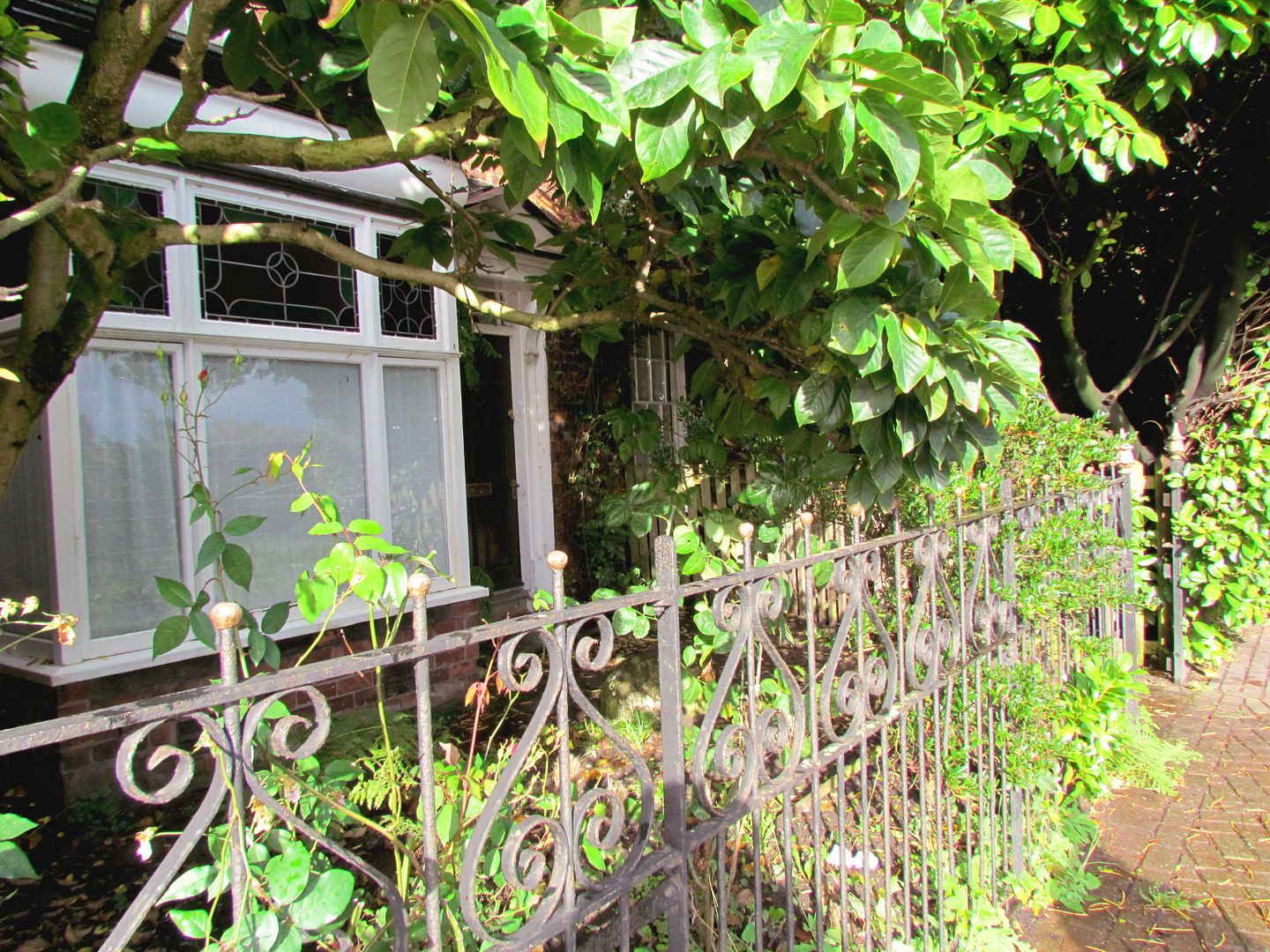 Down new pathways that I didn't know existed, tucked away from the town centre, I found a small row of houses. All very leafy around beautiful symmetrical façades with stained glass windows and grand entrances. Very evergreen, casting sun dappled shadows.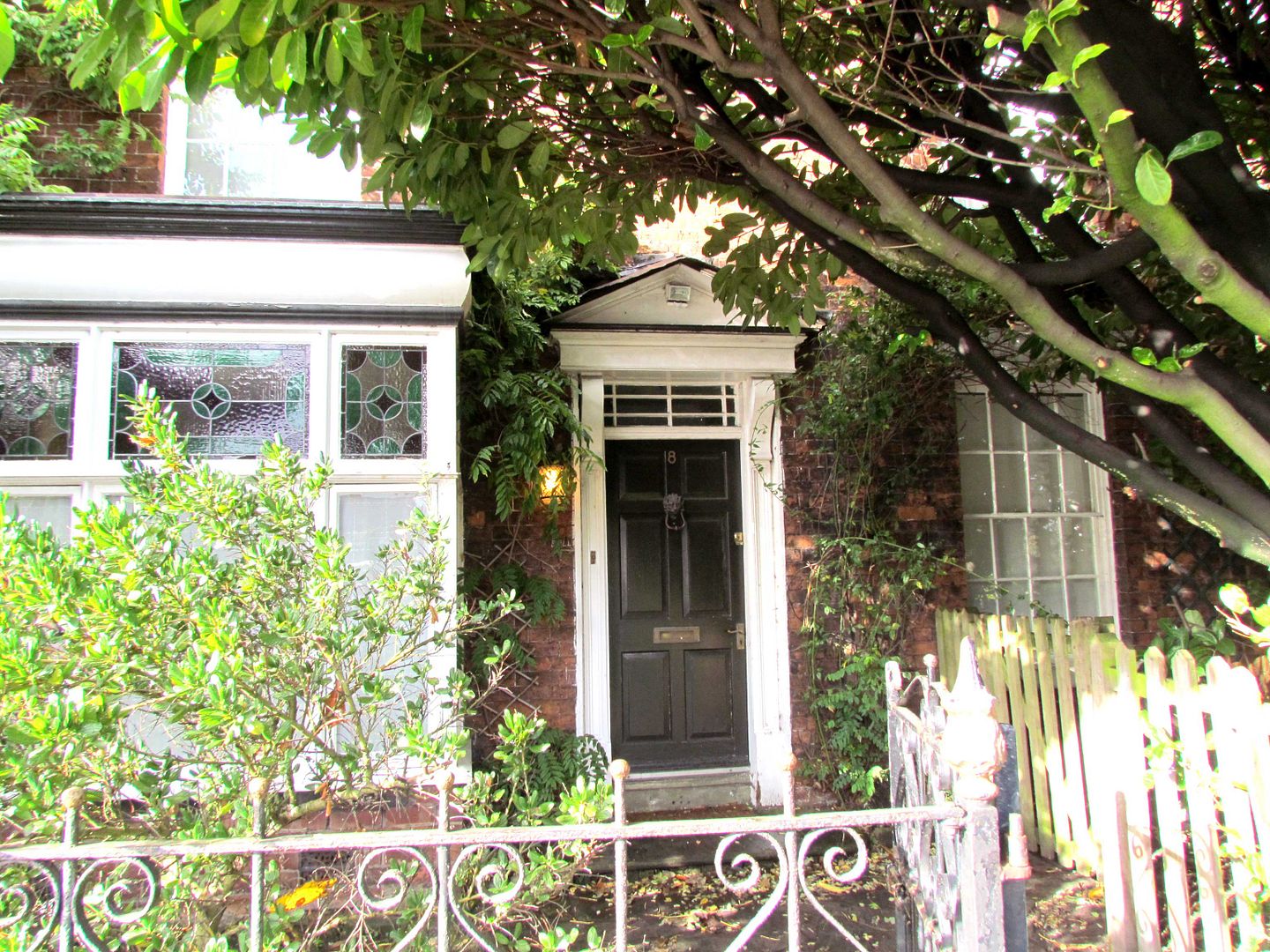 It hardly looks autumnal with all the green shrubbery and as I walk along I start to notice that I'm now passing the old gates to a grand old garden that looks like the gardener long hung up his gloves and spade. I wondered why?
Looking through the iron railings is a house all boarded up. The most perfect looking house with what could have been the most perfect looking garden. Once upon a time pathways lined with lavender and topiary, ferns from damp bricks and leafy beech trees overhanging. I imagine a summer's garden of hollyhocks, pink roses rambling along pergolas, purple clematis entwining apple boughs and red geraniums in terracotta pots.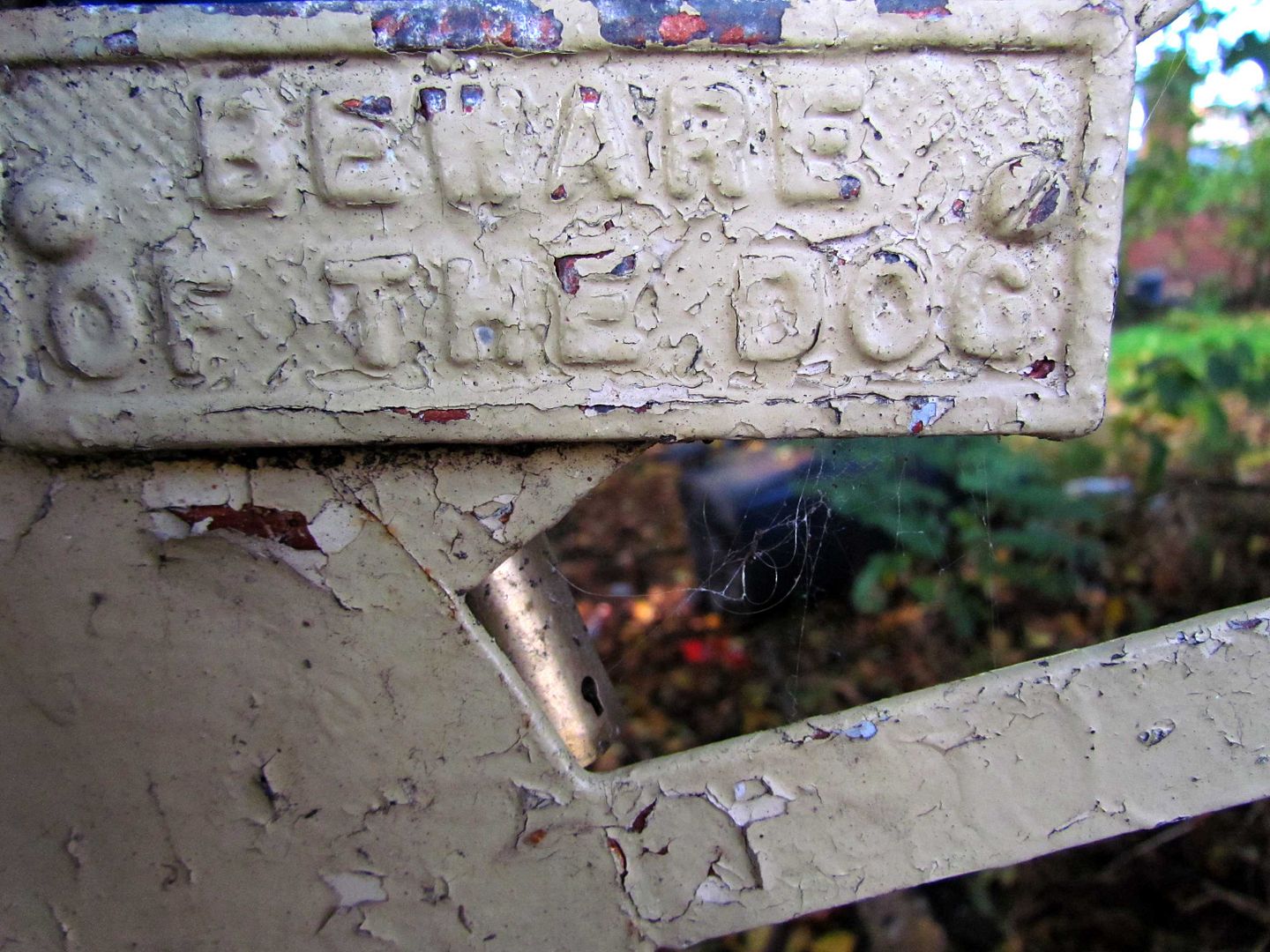 A forgotten spring of delicate snowdrops peaking through the soil and cheery daffodils bobbing their heads. I bet it looked glorious with blossom trees spreading their confetti.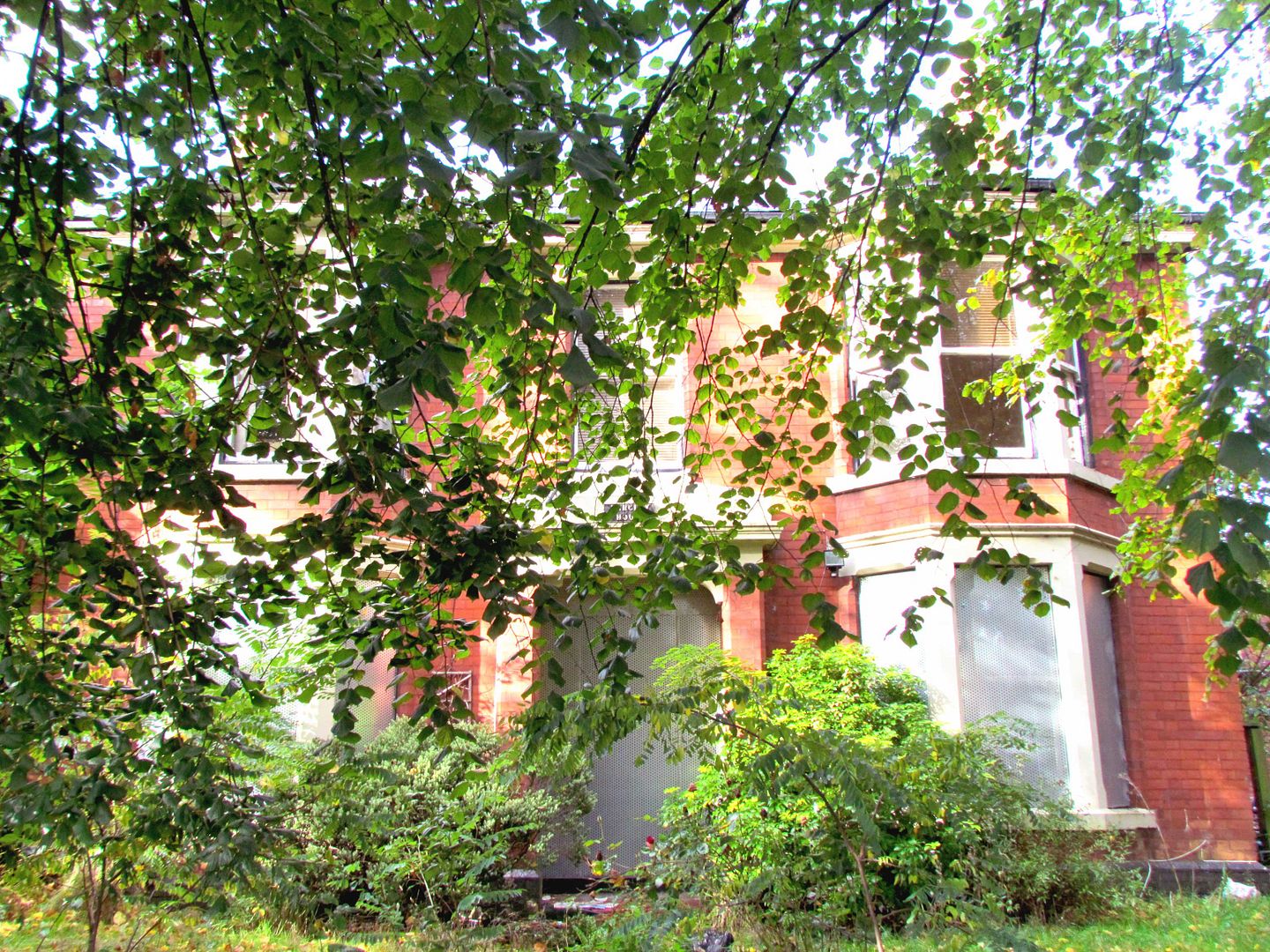 Winters would have been showtime for the evergreens I see here today with red holly berries on huge conical bushes feeding hungry winter birds. Frost tinged hedges around the edge would glitter. Smoke once billowing from the chimney would be seen amidst the conifers and a large Christmas wreath would have hung on the shiny wooden front door.
Here it stands in autumn. Lonely. Forgotten. A lady sees me peering through and stops to tell me that she knows the house well. She stood on its Minton tiled hallway flooring everyday as she cleaned for the man that used to own it. A cobbler he was and it was a magnificent house and garden. The house had been sold to a local supermarket for the land but then didn't need it after all so here it is. Overgrown. Waiting. Hopefully it will be a home again one day. I would love it and I'd weave magic around that garden and turn it into my secret garden with all year round colour and twinkling lights. Can you picture it?