Time for another craft session for #BostikBloggers and this month the theme is the ocean. A box full of deep blue surprises with plenty of shells and fish, sprinkles of green glitter and some super amazing blue glue.
For our first project, an ocean scene, we used:
Blue paper
Sponge
Sand acrylic paint
Bostik Blu Stick
Green glitter
Ocean stickers
Balsa wood whale shape
Sea shells
White glue
We splodged the sandy paint with a sponge onto the blue paper to create a sandy sea bed.
Then using the Bostik Blu Stick created waves and ripples to which we shook lots of green glitter over.
We stuck lots of fish and ocean related stickers on to create an ocean scene.
The balsa wood whale was also covered in glue with the Blu Stick and covered in green glitter. The stick is really good as you can see where you have glued but it dries clear.
Shells were glued onto the scene along with the whale for our final ocean picture.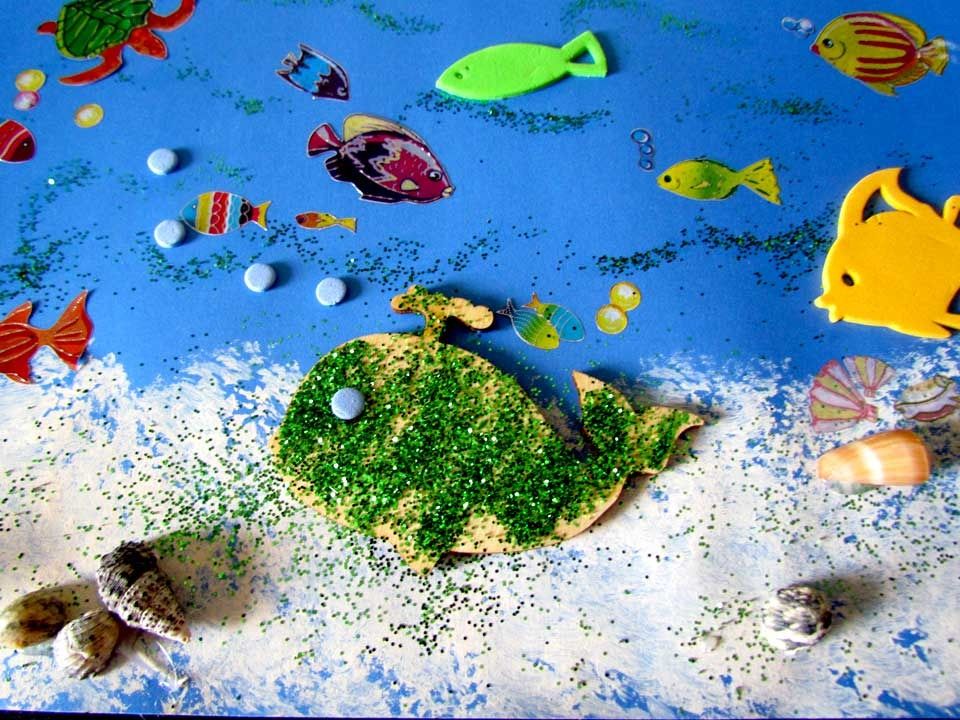 Following this craft session, we decided to have a go at a little ocean diorama.
We used:
Paper cup
Blue cellophane
Shells
Glue
Starfish silver charm
Silver thread
Bostik Blu Stick
Scrunch up the blue cellophane into a paper cup and glue the edges around the side to tidy it up.
Glue the shells onto the bottom and glue the starfish charm onto the top
Stick the fish sticker into the scene.
We then had some fun with Toby naming all the things he could see in the scene and looking at ocean books ready for our trip to the seaside where we look forward to visiting the aquarium and seeing some of the same creatures as well as the rock pools of course.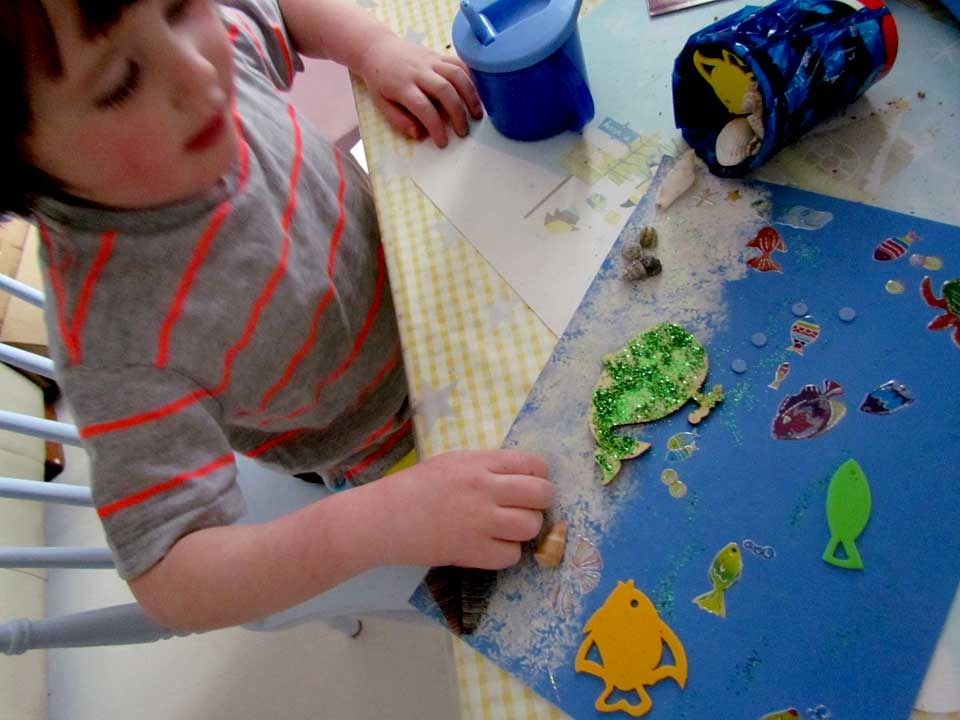 The craft box was provided to me by Bostik as part of the Tots100/Bostik Craft Bloggers Club
Last month we were
Easter crafting
.